Redo of Healer: Season 1/ Episode 3 "The Healer Buys A Slave" – Recap/ Review (with Spoilers)
Once again, we find ourselves repeatedly asking, "What the F***?" as we see what Keyaru went through. But his actions as Keyarga still don't imply he desires to be better than his torturers.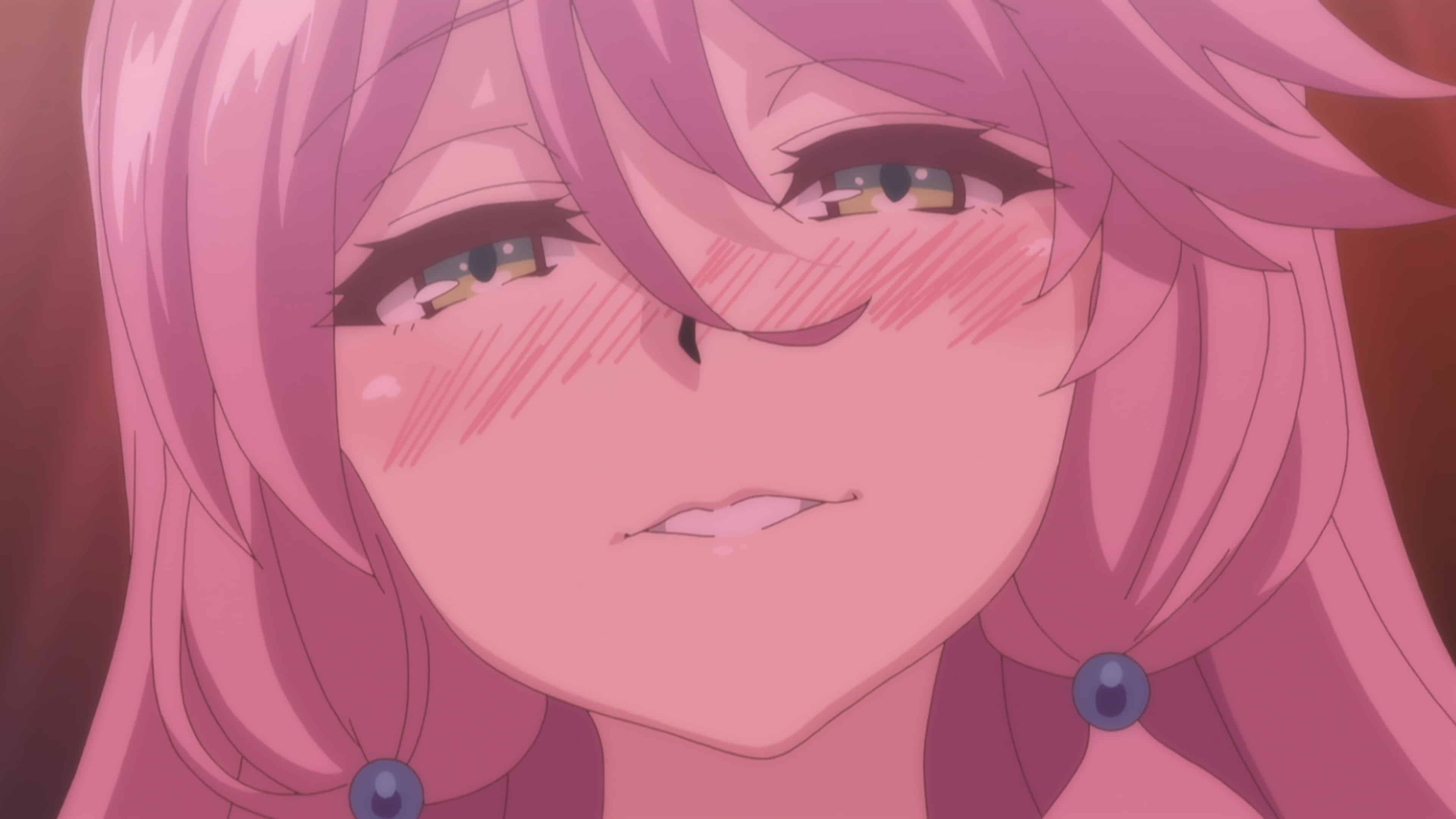 Once again, we find ourselves repeatedly asking, "What the F***?" as we see what Keyaru went through. But his actions as Keyarga still don't imply he desires to be better than his torturers.
---
Director(s)
Takuya Asaoka
Writer(s)
Kazuyuki Fudeyasu
Aired (VRV)
1/27/2021
Introduced This Episode
Blade
Mami Fujita
Bullet
Tetsu Inada
This content contains pertinent spoilers. Also, images and text may contain affiliate links, which, if a purchase is made, we'll earn money or products from the company.
Recap
Why Must You Treat Me So Bad? – Blade, Bullet, Flare, Keyaru
For about 4 to 6 minutes, it's all about Keyaru being abused. If it isn't Flare pouring it over her vagina for him to lick, it is Blade, out of jealousy, abusing him and also assaulting him to taste Flare. Oh, and we forgot, because Keyaru got an erection from licking Flare and giving her pleasure, she would kick and stomp Keyaru's groin.
However, the most disturbing, which I know is strange to say, is how Bullet treated Keyaru. On top of assaulting Keyaru, they also seemed to have a one-sided toxic relationship with them. Like, Bullet was fully in love with Keyaru and seemingly, like Blade, mad that Keyaru and Flare had something going on – like he had a choice.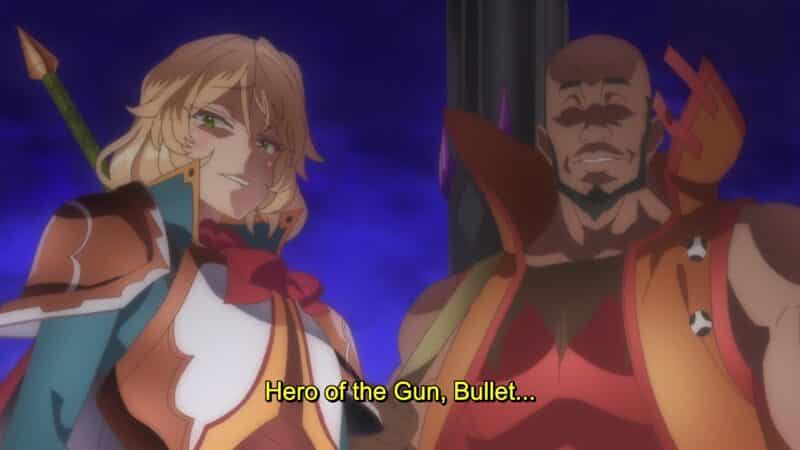 But to take things to the next level, it seems Bullet liked to doll Keyaru up a bit and sometimes wanted to kill him so Keyaru would be beautiful and young forever. Leading you to wonder, was there one normal person in Keyaru's encounters?
I'm No Saint, I'm A Capitalist – Keyarga, Freiya
With too much trauma being associated with the imperial capital, including hearing "Princess Norn," Freya's sister, coming back, Keyarga decides it is time to leave. This is good timing considering, not too long after he leaves, it is realized Leonard is in the dungeon, not Keyaru. But that is a story for another episode. This episode focuses on Keyarga and Freiya heading off to Lanaritta, a free city east of the capital. A place that is on a bit of a downturn.
Why? Well, a monster's carcass is likely rotting and affecting the water supply. Add in the city is a bit lawless, and that just means opportunity for Keyarga. Mind you, not the opportunity to live up to the title of hero, because that is not his desire. Rather, the opportunity to make money with a cure using his blood and make a potion. One he sells, without revealing the mixture, to make sure he has income to fund his travels.
A Collection Of Like-Minded Individuals – Keyarga, Freiya
With 28 pieces of gold, Keyarga decides it is a good time to buy a slave. Freiya, despite her former life as Flare, doesn't really understand why, but most of Keyarga's actions perplex her, so this is understandable. Keyarga wants a slave due to loyalty, and with the slave he chooses, he finds the female, demi-human, version of him. And while the goal is to use her to get his revenge, to earn her loyalty, he is going to focus on the demi-human's first.
Things To Note | Question(s) Left Unanswered
Considering how triggered Freiya looked when she heard her sister's name, does this mean Keyarga's heal isn't permanent?
Review
---
Community Rating:
---
Highlights
Where Is The Line?
Thankfully, we're building a tolerance to what Redo of Healer is throwing out at us, but there remains a question: Where is the line? You can only think, and sometimes outright say, "What the f***?" so many times before not finding what's happening shocking anymore. Mind you, Flare, Bullet, and Blade, they are next level f***ed up. You can't use lighter terms at all. You need to go straight to an expletive.
However, there remains the question of why they do this? Even if Flare has something about having power over people, why not only have Keyaru strung out on drugs but pour it over your genitals for him to lick up? Then with Blade, is it just that she, and queer people in general, can't openly express themselves, was she rejected by Flare? What's the story there?
Heck, could that also be Bullet's issue? Considering how many men have had sex with Keyaru, is that just what male loving people do? Become soldiers? If not, like ancient Greeks or Spartans, are things far more complicated than it appears?
Keyarga's Adoption Of That Slave
Redo of Healer really does make me think this is the explicit revenge version of The Rising of the Shield Hero – if Naofumi strictly focused on revenge and didn't try to be a good person. So with the addition of a slave to fight for him, and Naofumi too being very much into selling potions and more, you can see the connection, right?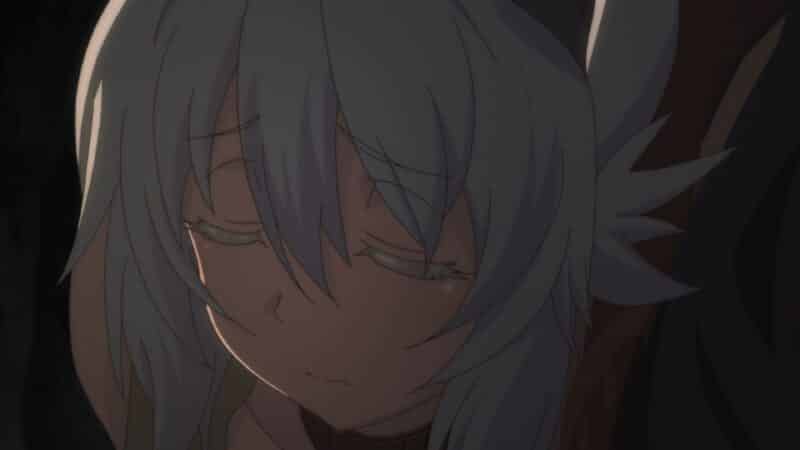 But, whether or not Keyarga may get a genuine bond with the slave, to the point of having a father/daughter relationship, who knows? All that is clear is that, unlike Naofumi and Raphtalia, this slave is of age, and add in she was a sex slave for a while, this could mean we're seeing the beginning of a harem. Just with the slave willingly loving Keyarga, unlike Freiya, who is brainwashed with bleach.
Keyarga's Reasoning For Everything
There was this belief that while Keyarga was intelligent, in terms of revenge, maybe with everything else, he'd still be that farm boy? However, his explanation for why he used a merchant, even if he was a little weird, rather than sell the potion himself? It made sense. Also, why he needed a slave rather than an explorer or adventurer, again, Freiya asked a good question, and Keyarga delivered an exceptional answer.
This leaves you to wonder, when it comes to Blade and Bullet, taking note of what happened to Flare, what will be done to them since I doubt Keyarga is going to recruit them – unless he is that off from center.
[ninja_tables id="54714″]
Summary
---
Community Rating:
---
Where Is The Line? - 82%
Keyarga's Adoption Of That Slave - 81%
Keyarga's Reasoning For Everything - 85%
While you might becoming adjusted to the sometimes eye-opening trauma of Keyarga, there is hope that we may see a softer side soon. That maybe Keyaru isn't completely dead.
---
Follow, Like, and Subscribe
Community Rating: 0.00% (0) - No Community Ratings Submitted (Add Yours Below)