Ready To Love: Season 9/ Episode 6 "Dates and Doubts" – Recap and Review
Tommy decides to throw a curveball of a double elimination! Can you guess which two men are told they are not "Ready To Love?"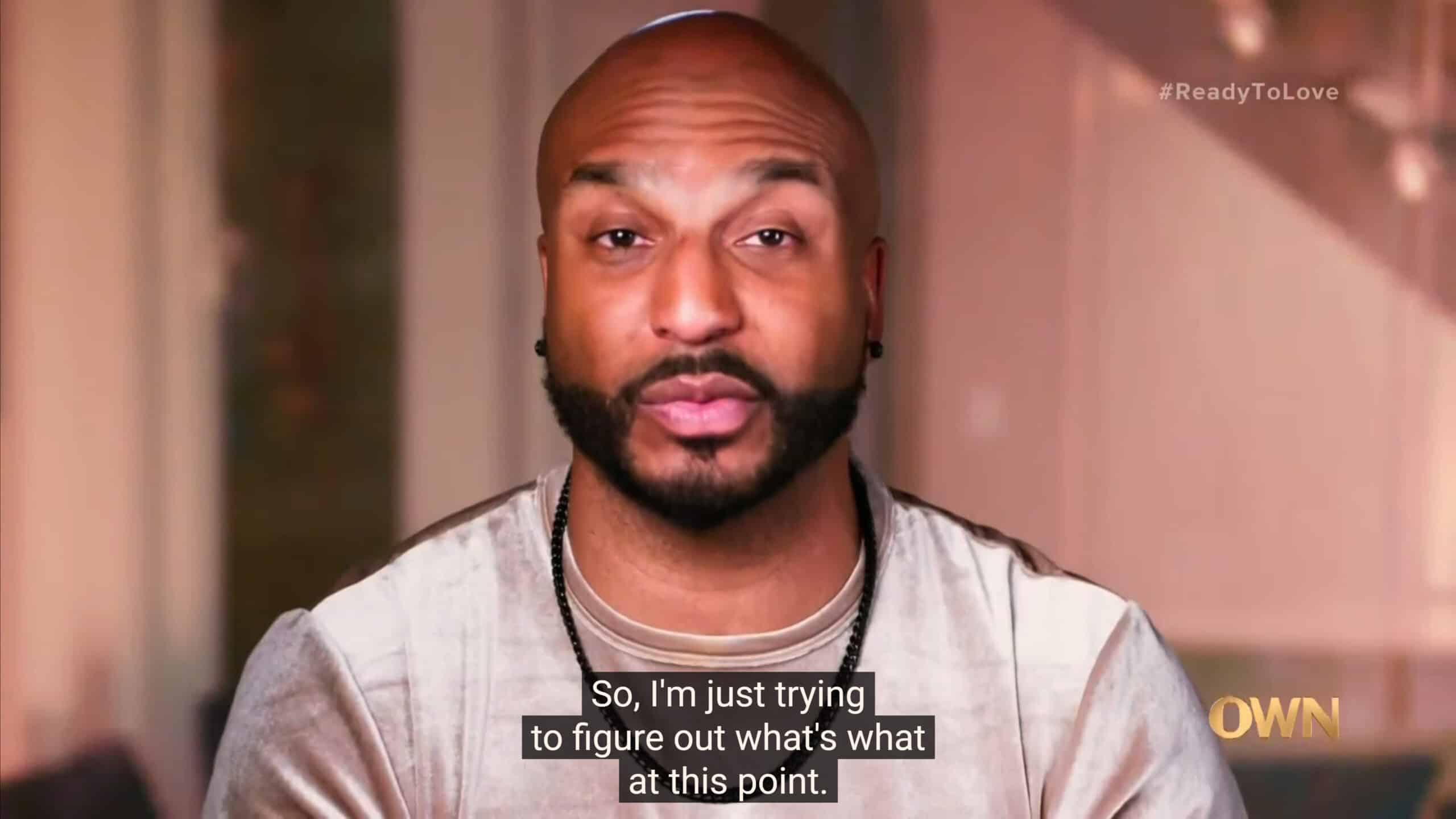 General Information
This section Includes information about the Director, Writer, and Cast.
| | |
| --- | --- |
| Release Date (OWN) | August 11, 2023 |
Plot Recap
This content contains pertinent spoilers. Also, images and text in this post may contain affiliate links. If a purchase is made from those sites, we may earn money or products from the company.
You Got To Do Better – Herbert, Chris, Jessica, Marvin, Katarina, Keyra, Sierra, Christopher
The problem for many is that either they are perceived as only bringing out their representative, or else they aren't putting on that pressure. For Marvin and Christopher, they still struggle with the same thing Red did in terms of being more than this representative who can list off their resume and tell the ladies what they want to hear.
But, in terms of Chris, things are different. Both he and Jessica call each other out on not doing enough to show interest. Now, this is notable since the women, for the most part, haven't really been given notable criticism – at least in terms of how they are regarding dating. So to hear Jessica called out when she called Chris out? That was notable. Albeit, Herbert is also called out by Keyra for being nonchalant like the other person should do all the work, but we know on "Ready To Love" that playing the game and seriously dating anyone often can be in conflict.
More, More, More, Just How I Like It – Aries, Phillip, Janelle, Quinton
Janelle and Aries are living their best lives on this show. They got men who are interested and compatible, and yeah, they may also be into other women, but when it is one on one? Oh, sparks could fly. Janelle, for example, FINALLY gets a one-on-one date with Quinton, and the desire to say "Herbert" flies out of there.
Yes, she is worried because Quinton is younger, but apparently, the way he says all the right things doesn't sound as pandering or fake as when then other men say it. Then, with Aries? Phillip being cool with being a bonus dad, marriage, and that she is divorced twice? That's all she needs to hear to feel a bit more comfortable with moving forward.
Double Elimination – Christopher, Marvin, Maurier
It has long been clear a double elimination was needed. While we didn't get too many glaring obvious men who didn't belong on the show in the beginning, as time went on, it was clear someone thought it would be funny to include someone who is a dominatrix on a show with mostly Christian, southern raised women. Ones who think he could never be satisfied in a monogamous relationship and that his kinks would either be too much for them or he couldn't live without that level of stimulation.
Following that, we have Christopher, who is a few levels above a robot in how he operates and, since that introduction date, hasn't really said or made much of note. Now, as for Maurier? You know that "Homie Vibe" is a killer, and while everyone is 30+, the value of a solid friendship with someone who is your partner doesn't compare to someone who gets you hot in the pants just looking at them.
So, of these three men, all who get very defensive about being in the bottom, two have to go, and it is a mercy killing as Marvin and Christopher are given the boot.
Other Noteworthy Information
Janelle and Keyra get into it, with Jessica being dragged in
Predictions
Next Eliminated (Men)
I feel like Maurier and Herbert are going to end up in the bottom two next. Herbert because, across the board, it seems like he isn't putting in the kind of work these ladies want (in a non-sexual way), and Maurier? Well, he has been given the kiss of death. Him getting the "Homie Vibes" label was the end of him, and, of the ladies left, does he have any real connection that could vouch for him?
With that in mind, Maurier is the next to go.
Next Eliminated (Women)
It's going to be between Keyra and either Sierra, Lee, or Jessica. Keyra is definitely on her way out since none of the men seem strongly interested in her, and with Maurier surviving another round, I fully expect him to push for her to be gone. Now, as for who the second person could be?
Sierra, to me, has lasted this long purely by living in the middle. However, by living in the middle, many women, like Jessica, have made connections that could go somewhere, while Sierra was going on dates that haven't seemed to go anywhere. I think all the men know she is a fashionista and wants kids, but beyond that, what is there to her?
This isn't to say Jessica has opened up, at least on camera, all that much, but at least she has Chris. He may not like that she is a Type-A kind of woman, which could conflict with his lifestyle, but at least she has something going for her. Lastly, when it comes to Lee? Honestly, beyond being a sort of black widow to let you know a guy is about to go home, what has she done here? Quinton, despite him and her having a fitness interest, have not seemingly had much in the way of conversation. So, is she just here, like Sierra, because she hasn't said or done anything offensive to the men?
Heck, maybe we need a women's double elimination to even the odds a bit?
Final Couples
Janelle and Quinton, Aries and somebody, and I can't foresee a third couple.
Review
---
Community Rating:
---
Notable Performances or Moments
A Double Elimination
This was needed on the male side so badly. We heard the same criticisms over and over again, and it seemed the guys weren't trying to switch it up at all. Which I get, if that is how they truly are, even off camera, then why change just because you're being filmed? However, as much as we're surprised this season hasn't had someone self-eliminate yet, clearly, they needed someone to call it quits, and since Marvin and Christopher wouldn't, they got the axe.
Highlights
Seeing The Flaws & Cracks
As much as the criticism of the men is that they are sending out their representatives, I'd say that is a universal issue. The whole fight between Keyra and Janelle felt like the realest we have seen either person. Which isn't to say you truly don't know someone until you see them angry or dealing with confrontation. More so, I think almost everyone is playing it so safe on this show like they are hyper-aware of the camera, and while some, like Red, can forget and make a fool of themselves, most have done their best to keep it cute.
However, as time goes on, people are struggling to keep up their facades, and I don't know if it is because of this season really pushing people to get to the root of dealbreakers, doubts, or what, but it does seem like while there isn't much pressure for anyone to find the one, there is enough for you to know the person in front of you is not your person.
Low Points
Lee Going On A Date With Marvin – At All
Who set that up? Lee has long had no interest in Marvin. She clearly isn't for his lifestyle, and if it wasn't for the show, probably wouldn't look at him twice unless it was in secret. So that date didn't make a lick of sense.
On The Fence
Understanding How Limited The Cast On This Show Can Be
I wonder sometimes when watching this, as much as there is a push to show Black people aren't a monolith, is there space and hope for Black men who don't look like R&B singers or action stars? Never mind, who don't adhere to a Christian faith?
What about the women? While this season does have the most diverse group of women regarding skin tone, personality, size, and perhaps age, it does seem they are all stuck in a mindset where they need to be chased, are a bit conservative, even if not religious, and honestly – a part of me gets it. Dating is hard, and being who you are off the bat doesn't guarantee results. However, something about this season feels off. Almost like only the people who know how to play the game to make it to the end are staying, rather than people who are actually here for love.
Episode Directory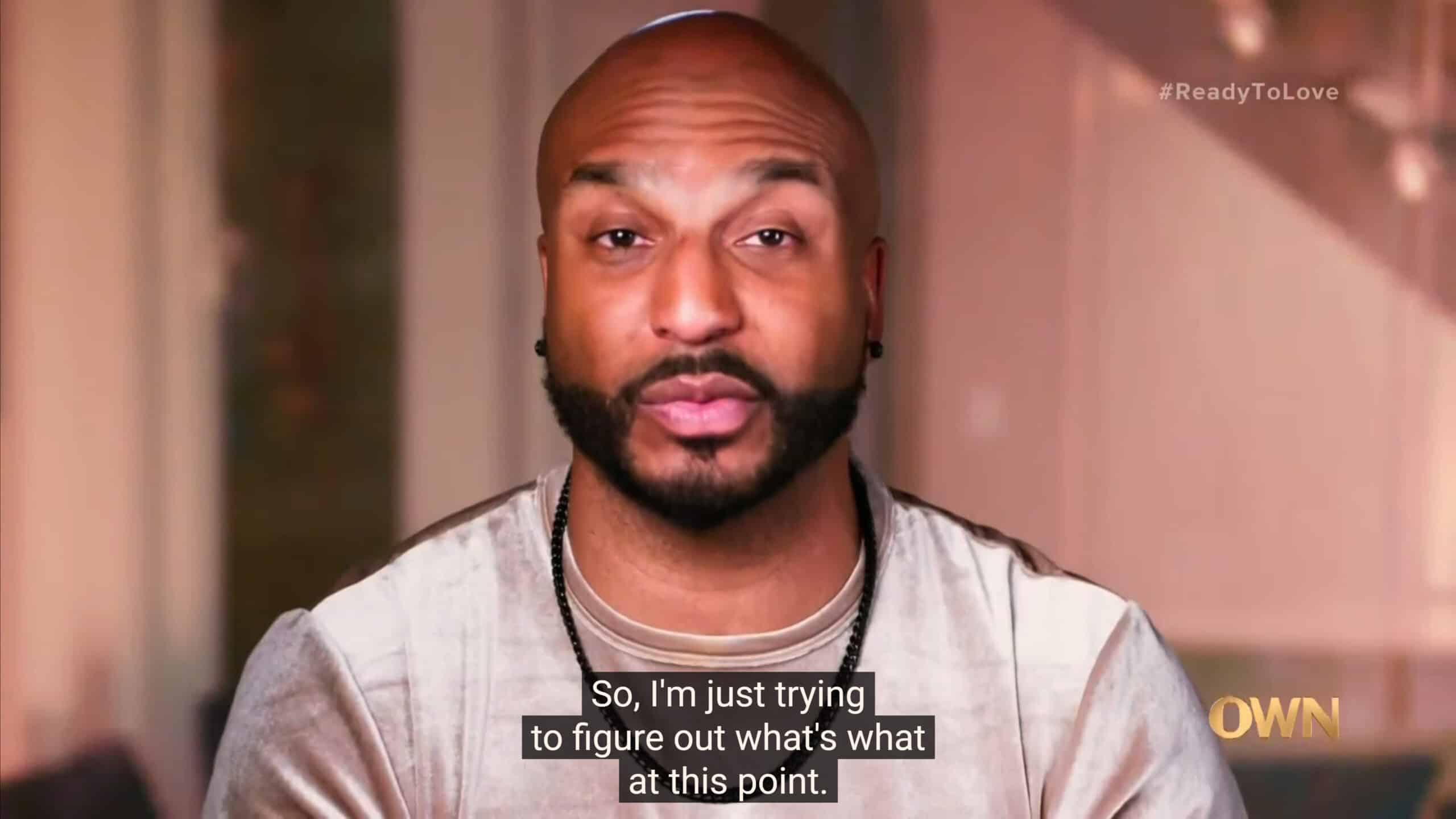 Ready To Love: Season 9/ Episode 6 "Dates and Doubts" – Recap and Review
Overall
As much as this season of "Ready To Love" is pushing people to ask the hard and uncomfortable questions, as it is repeated how many aren't putting in the work, it does seem most are on auto-pilot as if they want the process of elimination to choose who they are with, rather than actively pursue someone like they want to be in a relationship.
Highlights
A Double Elimination
Seeing The Flaws & Cracks
Disputable
Lee Going On A Date With Marvin – At All
Understanding How Limited The Cast On This Show Can Be
---
Follow, Like, and Subscribe
Community Rating: 0.00% (0) - No Community Ratings Submitted (Add Yours Below)