Ready To Love: Season 8/ Episode 9 "Wife Me, Please" – Recap/ Review
It's now time for the ladies to meet the guy's best friends, and it is by no means as caustic as when the men met the exes.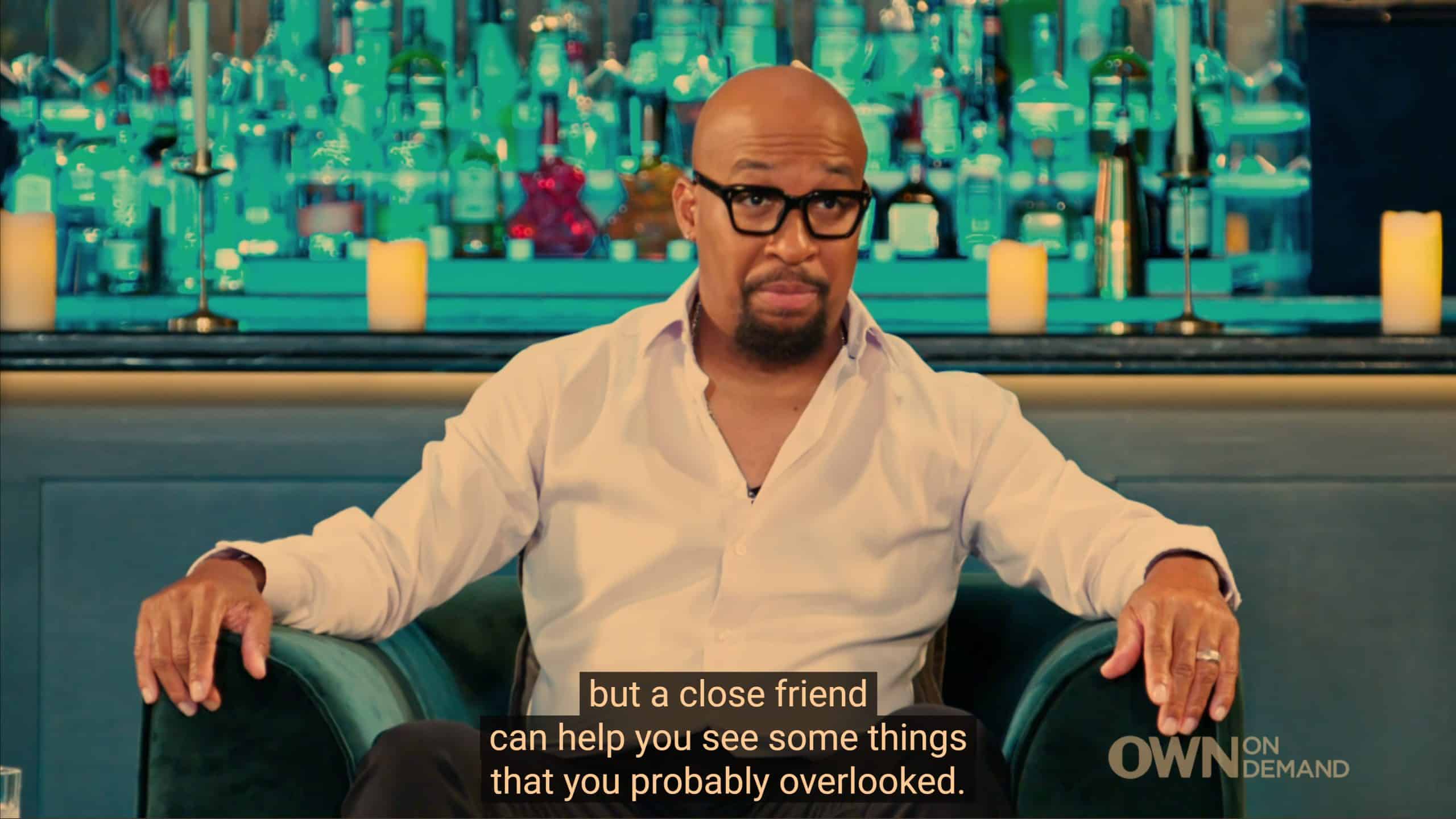 It's now time for the ladies to meet the guy's best friends, and it is by no means as caustic as when the men met the exes.
| | |
| --- | --- |
| Aired (OWN) | March 10, 2023 |
Recap
This content contains pertinent spoilers. Also, images and text in this post may contain affiliate links which, if a purchase is made from those sites, we may earn money or products from the company.
When Friends Are In Sync – Anthony, Cynthia, Mark Anthony, Mercedes, Sue-Ann
When it comes to meeting the friends, the only two who really hit it out of the park and don't appear to be the lesser of two evils are Cynthia for Anthony and Mercedes for Mark Anthony. When it comes to Mercedes, because she fits the vibe and Mark Anthony's usual type, she gets the seal of approval. Then with Cynthia, I mean, what was her competition? Sue-Ann and Mercedes? Sue-Ann spends the meeting complaining about Anthony and Mercedes? It appears she showed up because she was invited.
When Things Are Out Of Sync – Andre, Cynthia, Jeffri, Mark Anthony, Lyndon, Blake, Sue-Ann, Tony, Marcia, Morgan
For the most part, the friends don't seem to agree with the guys, and many of the guys seem to be holding on for unknown reasons. Mark Anthony with Jeffri, for example, seems like something that may not be a good idea. He is so focused on being with her that he discounts that she comes with kids. Andre and Cynthia seemed like a possible match, but he nitpicks with her answering questions too quickly, like they were planned, even if they are better than Jeffri's. Though with Jeffri not really seeming like she may want kids anytime soon, if at all, that could be an issue for the childless Andre.
Moving on, Lyndon has his best friend meet Morgan, and between the Nair thing and her attitude, he says Morgan is a football field-sized red flag – which is a shame because Lyndon doesn't have anyone else where there could be reciprocity. As for Lyndon and Tony, alongside Marcia? Tony's guy is torn. Morgan is all about Tony, but Marcia answers his questions better. So he is of no help.
Which leaves Blake and Sue-Ann. While they are still strongly bonded, with the question of whether Sue-Ann is ready to date, especially with Blake being her first serious relationship since her divorce, that seed is planted. Alongside that, Sue-Ann comes into the relationship with two girls, and Blake has three boys. That is presented as something to consider, especially since she has never had to work within a blended family.
But, with them getting along so well, Sue-Ann seems game.
Elimination Time – Macia, Sue-Ann
And for that, it is likely what saved her from elimination. Granted, Tony has long made it clear Marcia was in second place, so she was an easy sacrificial lamb. But, we can't discount she lost Bluu so with Tony making his final decision, now it is him and Lyndon vying for all of Morgan's attention and affection.
Things To Note
What Could Happen Next
Final Couples: Mark Anthony and Mercedes, Blake and Sue-Ann, Anthony and Cynthia
Next Eliminated Male: Blake and Mark Anthony are going to be in the bottom two
Next Eliminated Woman: Morgan and Sue-Ann are going to be in the bottom two
Review
---
Community Rating:
---
Highlights
The Real Issues Coming Out Between Even The Seemingly Ideal Matches
With not being distracted by their options, people are starting to see their love interest for who they are. If not, in the case of Andre with Cynthia, seeing certain cast members for who they are. Because, last I checked, Cynthia has always been a stay ready, so you don't have to get ready kind of woman. Much less her practicing and knowing her answers should be seen as a sign of her caring, not a red flag. But, as shown in past recaps, we are pro-Cynthia.
However, someone we haven't been pro in a while is Morgan, and it isn't improving. I feel that, as much as you can tell her and tony could be a good match, it seems like a competition for him and a game for her. Lyndon, I still see him as someone she would chew up, spit out, and then pick whatever remains out of her teeth. Yet, he is still there seemingly to rile up Tony and keep him in check.
Which, for me, is good drama, especially with the getaway episode next. But, at the same time, I'd rather have an imperfect but perfect for each other couple like Sue-Ann and Blake than see a bunch of grown-ass people acting like they are in high school.
[ninja_tables id="53603″]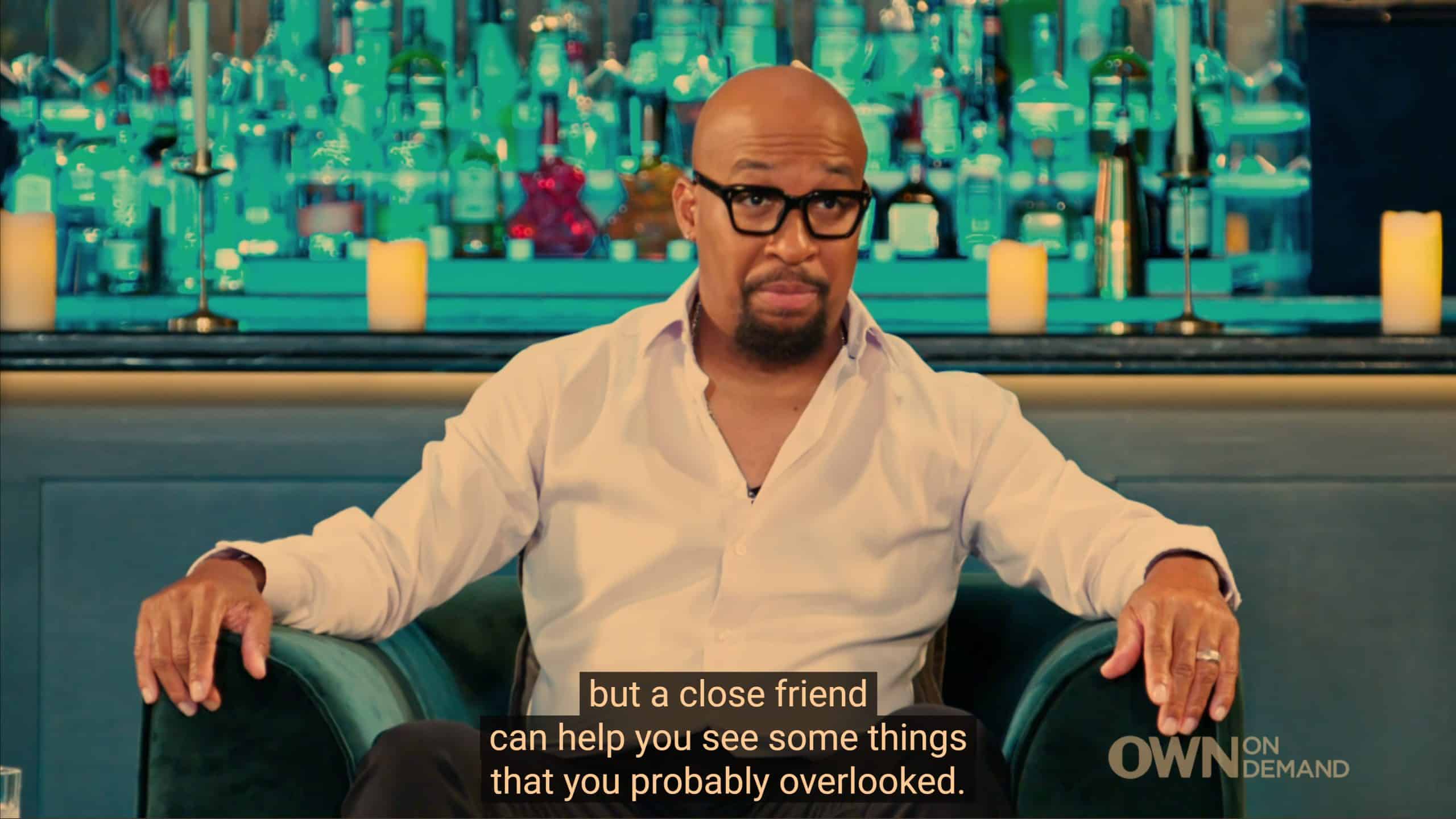 Ready To Love: Season 8/ Episode 9 "Wife Me, Please" – Recap/ Review
Overall
As one of the few remaining least offensive cast members are gone, things will heat up as people have to make a choice and potentially fight to be one of the final couples.
Highlights
The Real Issues Coming Out Between Even The Seemingly Ideal Matches
---
Follow, Like, and Subscribe
Community Rating: 0.00% (0) - No Community Ratings Submitted (Add Yours Below)