Ready To Love: Season 8/ Episode 12 "Too Much Baggage" – Recap/ Review (with Spoilers)
As we reach the penultimate episode of the season, minus the reunion show episodes, some finally realize that things won't work, as others struggle to make a final decision.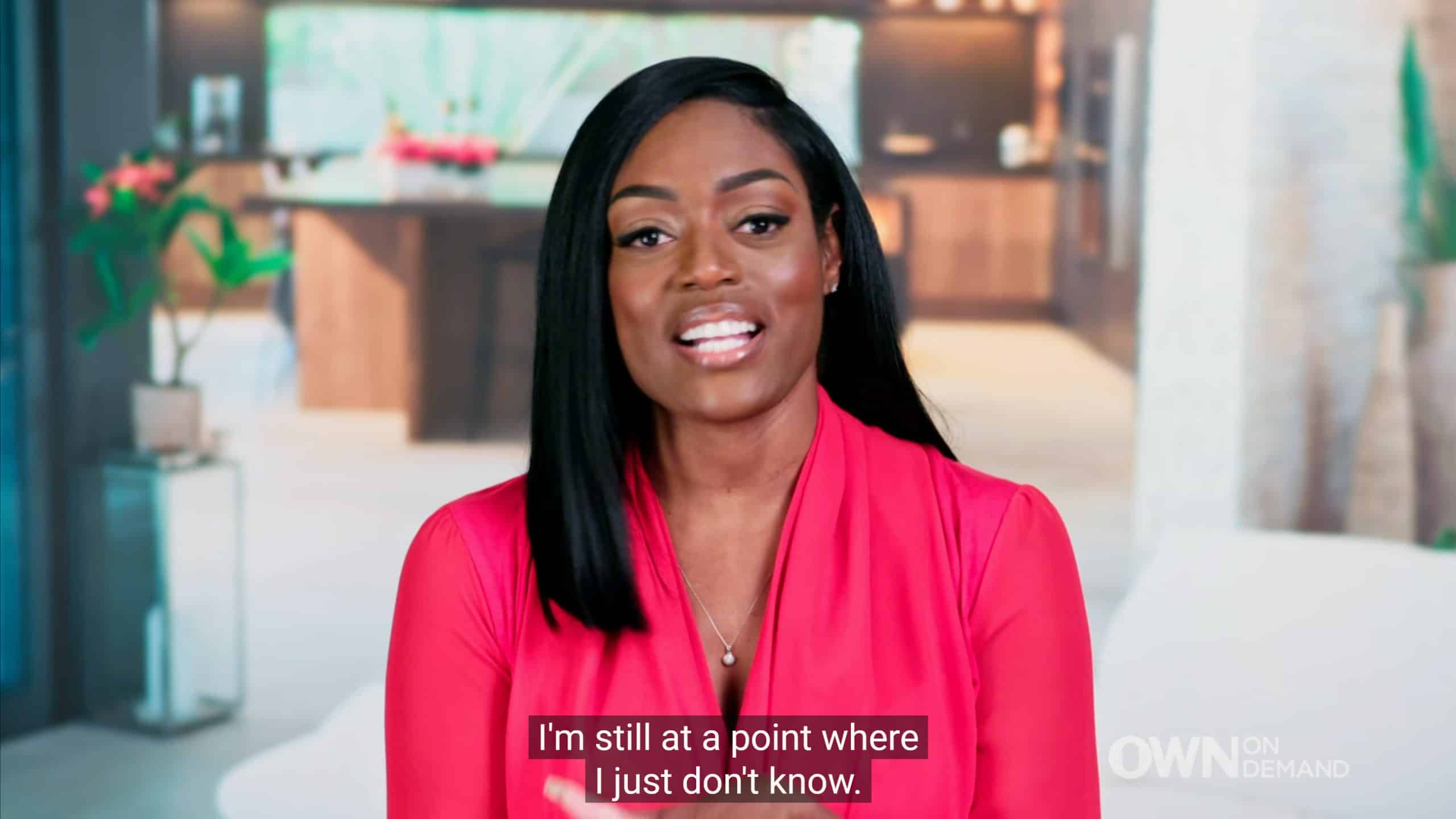 As we reach the penultimate episode of the season, minus the reunion show episodes, some finally realize that things won't work, as others struggle to make a final decision.
| | |
| --- | --- |
| Aired (OWN) | March 31, 2023 |
Recap
This content contains pertinent spoilers.
They Like Her As Much As I Do – Cynthia, Anthony, Mark Anthony, Mercedes
For Anthony and Mark Anthony, lucky for them, their cousins like their top choices. Cynthia, as always, has the perfect answers, from bringing Anthony out of his shell and making him social to making it clear she can handle her ex, James, and his role. With Mark Anthony, yes, the potential of him moving back to the New York area does raise a red flag, but everything else is cool. Whether it is her wanting to be a traditional wife, in some aspects, to wanting a partner she can party with.
It seems that things are moving steadily ahead with few hiccups or red flags that could cause major issues.
The Whole Thing Gives Me Pause – Andre, Cynthia, Jeffri, Tony, Morgan
With Mark Anthony and Jeffri deciding to end their pursuit of each other, she is all in with Andre, who isn't all in when it comes to her. His sister and niece meet her and Cynthia, and while he still likes both, his sister is immediately turned off when she learns both women have kids. She gives a slight edge to Cynthia since she seems tougher, but if it was up to her, Andre would leave this scenario single.
As for Tony's sister, and how she feels? She is cool with Morgan, but Morgan talking about them going to counseling together, her and Tony? It gives her pause. But, in Morgan's defense, there isn't the level of communication there for her trust issues to be subdued. Add in, we learn Tony was messing with Natasha on the sly? Which he did reveal to Morgan, but what still gives her pause? Honestly, the counseling might be for Tony's safety and to keep Morgan from having a court case than anything else.
This Process Is Too Aggressive And Quick For Me – Andre, Cynthia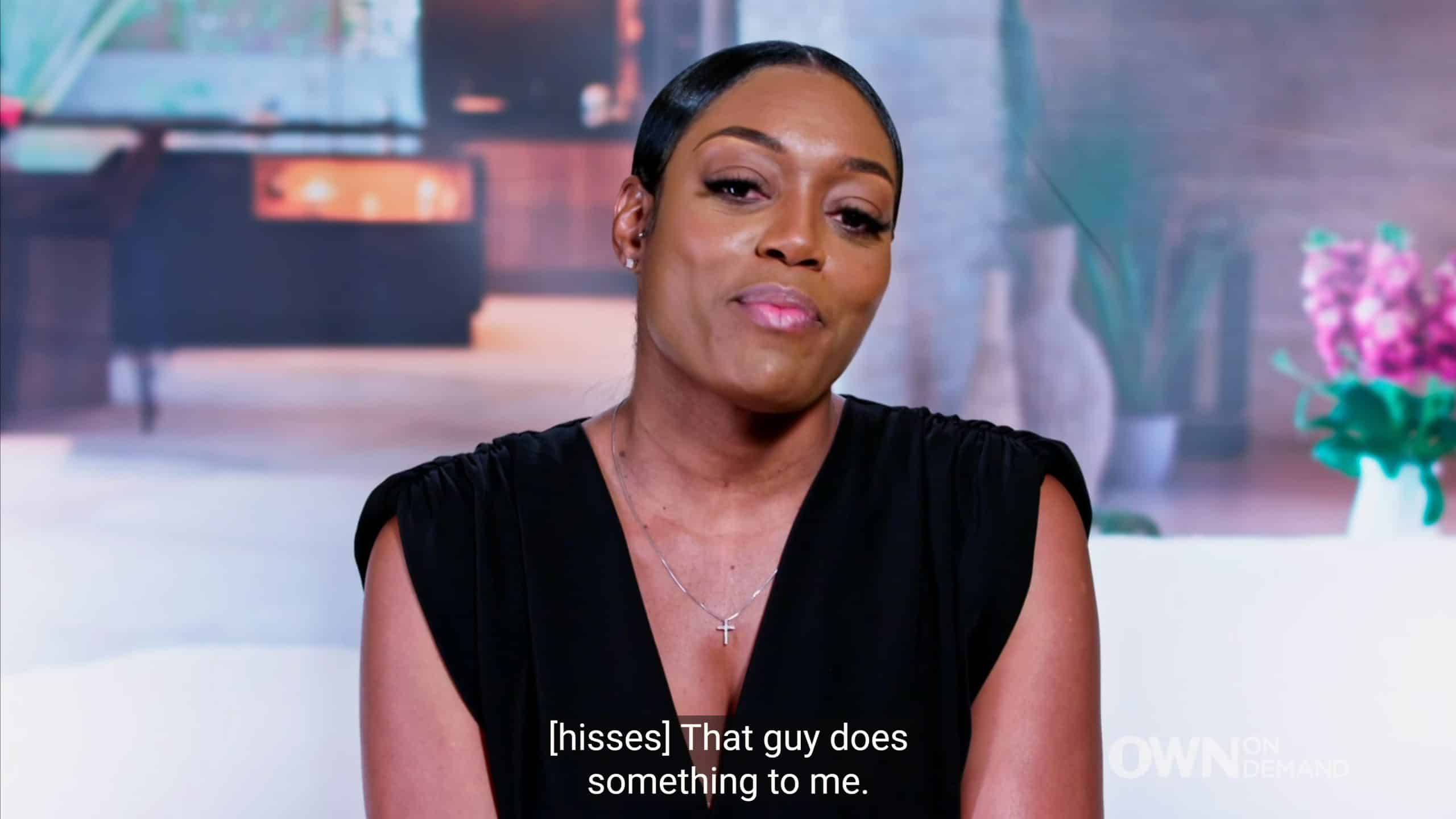 Three months is way too quick for many people to end up in a committed relationship, especially when presented with what they see as viable options. So for Andre, when tasked with eliminating Cynthia, he struggles since his top choice is Jeffri, but he has had so many notable moments with Cynthia. Ultimately making it so she doesn't get eliminated, and both will have to make a tough decision in the next episode.
Things To Note
Question(s) Left Unanswered
So, dating outside what is filmed on the show doesn't lead to any repercussions at all? You can date and have a full-on relationship with someone eliminated while on the show, and nothing happens to you? What is the point of eliminating people, then?
What Could Happen Next
Final Couples: Cynthia and Anthony, Jeffri and Andre, Blake and Sue-Ann, Mark Anthony and Mercedes
While I'm hopeful, I do feel like some people, Morgan and Tony, for example, may embarrass one another. Also, I hope Cynthia picks Anthony than know she will. I'd even bet when it comes to her and Andre, one of the two are going to be left dealing with not being chosen, despite giving up their other pick.
Review
---
Community Rating:
---
Highlights
This Whole Natasha Reveal
Ho-hum was the feeling most of the episode gave as the men introduced the women to family members, and it seemed they only reaffirmed the best or worst of each man's thoughts. But then came the Natasha reveal. Now, with the people behind "Ready To Love" not filming 24/7 or having any realistic control over the adults, it always is suspected, and occasionally revealed during the reunion show, that things were going on. However, Tony being revealed to break the rules was the first instance of a confession during the regular season.
Now, it seems there is no real punishment for dating off-camera, never mind going beyond that. But, considering how Tommy is, you already know questions will be asked during the reunion show, and Morgan's intuition is likely to be confirmed correct when all is said and done. Making it all the more sad, Lyndon was strung out for as long as he was.
On The Fence
Ready To Love Still Seems Too Quick, Even For Older People
If everyone was like Morgan or even Cynthia, where they were sure of themselves, the kind of relationship they wanted, and who they wanted, "Ready To Love" expecting results in approximately three months would make sense. However, as history has shown, including with the 100-episode special, making it to the final three means relatively nothing, or even lasting past the middle of your season. Yes, some couples make it, of the same season or meet through parties among the "Ready To Love" family.
However, there being so few who got through the journey and found their person increasingly is telling. But, compare this show to "The Bachelorette" or "The Bachelor" among the many other dating shows out there, and maybe expectations are too high? Not only for there to be a long-lasting couple from each season but three of them – with there being minimal guidance or even an incentive like a trip or prize.
[ninja_tables id="53603″]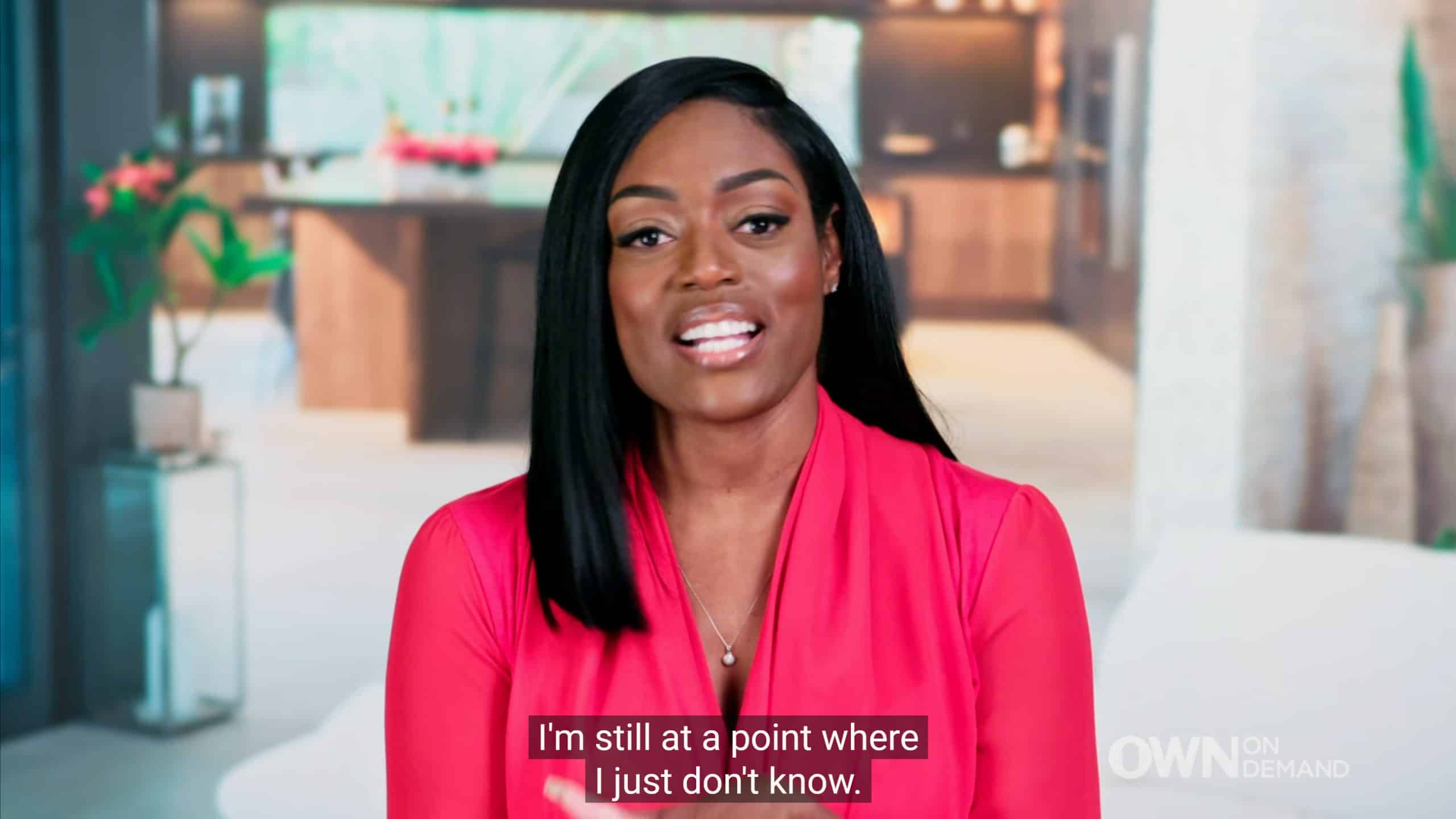 Ready To Love: Season 8/ Episode 12 "Too Much Baggage" – Recap/ Review (with Spoilers)
Overall
As we come upon the end of the eighth group of singles looking for love, though more so to date, we're left with some decent matches and a whole lot of people who don't seem ready to be in a full-on, exclusive relationship just yet.
Highlights
This Whole Natasha Reveal
Disputable
Ready To Love Still Seems Too Quick, Even For Older People
---
Follow, Like, and Subscribe
Community Rating: 0.00% (0) - No Community Ratings Submitted (Add Yours Below)