Ready To Love: Season 7/ Episode 4 "Miami White Party" – Recap/ Review (with Spoilers)
It's time for the men to step up or get eliminated, and between being too flirtatious or playing it too cool, someone is about to go home.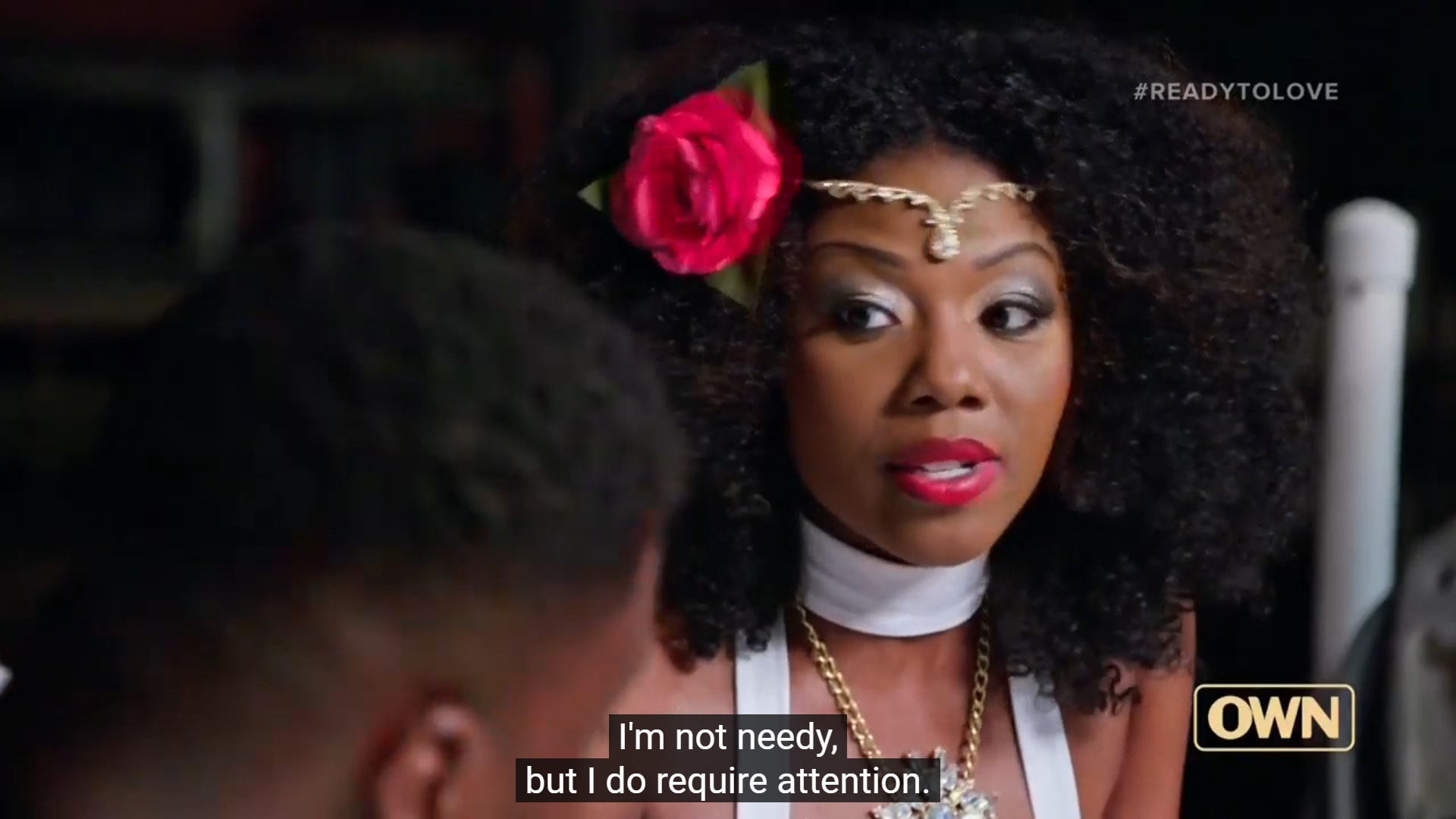 It's time for the men to step up or get eliminated, and between being too flirtatious or playing it too cool, someone is about to go home.
| | |
| --- | --- |
| Aired (OWN) | 8/19/2022 |
| Director(s) | TBD |
| Writer(s) | N/A |
This content contains pertinent spoilers.
Recap
A Quality Man – Shakyra, Shareese, Sampson, Kayla, Jamala, Mike, Brandi, Randall, Tranika
All anyone wants to do is find love and not embarrass themselves, and thanks to Sampson and Randall, many women are finding the potential of finding love on "Ready To Love" real. Randall is entertaining three women, Kayla, Jamala, and Tranika, and we're at the point where people are trying to lock it down. Kayla has already started to show signs of jealousy, and as for the other ladies? Well, Jamala is new and Tranika? Honestly, she is not sweating Randall since she has had multiple dates with him at this point.
As for Sampson, Shakyra and Shareese are digging him. Shakyra likes how he knows all the right things to say and do, and Shareese likes how he opens up to her. The vulnerability draws her in, especially since the other men don't quickly do the same for her. They take how she is as a con rather than a pro.
And lastly, you already know Brandi has claimed Mike, and they are a thing.
They Cool, But They Can Leave – Justice, Jamala, LJ, Shakyra, Alonso, Shareese
While LJ has been making Lunie feel all kinds of emotions, when he speaks to Shakyra, she gets player vibes. If not, the same issue a lot of the ladies have with Justice in terms of feeling he isn't doing enough. Though, in LJ's defense, he is playing the numbers game to stay in "Ready to Love," while Justice seems to not understand most of the women are traditional and chasing a man is not their thing.
Now, what makes Alonso part of the struggle crew? It's his conversation with Shareese about getting engaged to someone to, at best, make them happy or, at worst, stop them from asking again and again about when he was going to buy a ring.
Not A Bottom Two, But Three – Alonso, Justice, LJ
Of the bottom three, the one who is most likely to end up kicked is Justice. Alonso has had moments with Kayla, and with her not having Randall to herself, she may want to hold onto her options. LJ and Lunie are locked in her mind, and while Kayla isn't feeling him, she doesn't talk for the rest of the class. But when it comes to Justice, who has been checking for him, and who has he shown a real interest in? His approach to dating doesn't align with the show, and at this point, he was just a bad casting decision.
Things To Note
What Could Happen Next
Final Couples: Brandi and Mike, Randall and Tranika, Shakyra and Sampson
Next Eliminated (Men): Justice – His whole way of dating is not rubbing anyone the right way
Next Eliminated (Women): Kadia – At this point, Swasey is the only one who seems interested in her, and we're still in numbers game territory
Review
---
Community Rating:
---
Highlights
Feeling Like We See The Good and Bad In People
Shareese no longer appears as this season's villain but rather someone who, based on the group chosen, has limited appeal. She wants a clean slate person, no kids, no ex-wife, and she is very clear in what she wants. This, combined with her comments about Dominika, wasn't a good look. However, Sampson has helped to show there are different sides to her.
I'd even add, through Sampson, we're reminded that there are many women like Shareese who aren't aggressive or mean, just really not for the BS or wasting their time. Which, in past seasons, has scared off men or led to the producers pushing a negative perception without giving the person grace. Thankfully, "Ready To Love" is ever evolving and recognizes that, without many competitors in its space, it's better to be too good to duplicate than so bad someone thinks they could easily do better.
On The Fence
Lack of Conversation About Who Is In Each Other's Top
Who is in whose top has always been a point of contention. Often it led to shocking moments for fans and those in the lounge and caused drama since people forgot that there is no such thing as commitment until the end. For with the way "Ready To Love" works, you can't claim someone and protect them from elimination. You're penalized for not dating around.
Which is why it seeming like there are more mixers than ever is a positive thing. Everything is out in the open, and while, as shown with Kayla, some don't like the idea of their top still being in play, at the very least, no one can end up in a situation where the reunion show exposes them.
[ninja_tables id="53603″]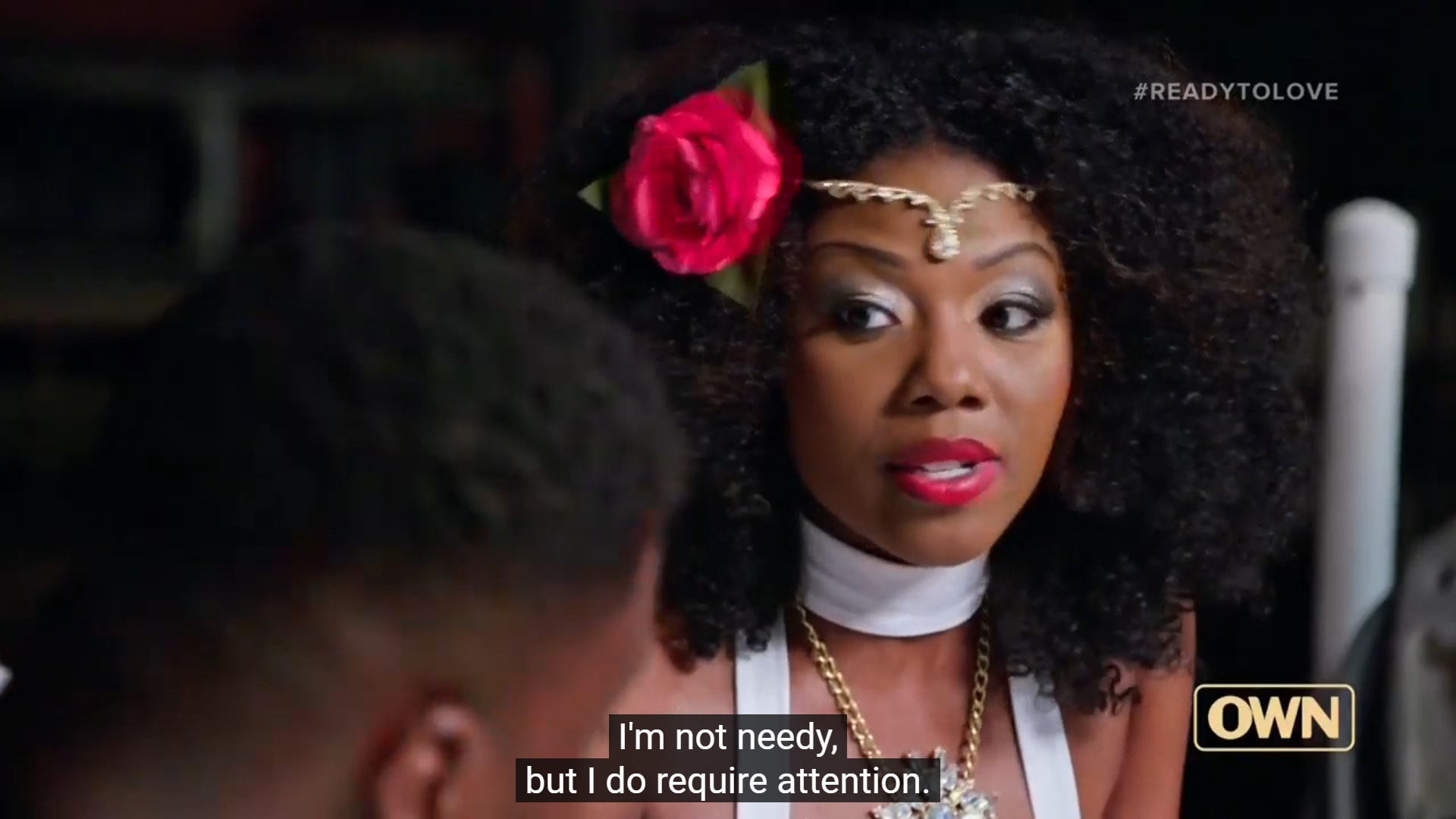 Ready To Love: Season 7/ Episode 4 "Miami White Party" – Recap/ Review (with Spoilers)
Overall
"Ready To Love" shows some level of maturity as it doesn't pursue outright damming any characters. It lets them speak their piece and show how others react, and while, in the case of Justice, there is only so much that can be done, as shown with Shareese, grace is something the producers and editors are now more willing to give.
Highlights
Feeling Like We See The Good and Bad In People
Disputable
Lack of Conversation About Who Is In Each Other's Top
---
Follow, Like, and Subscribe
Community Rating: 0.00% (0) - No Community Ratings Submitted (Add Yours Below)