Ready To Love: Season 7/ Episode 13 – Recap/ Review (with Spoilers)
Like any reunion show, you see more drama because of everyone getting back together than hugs, kisses, and reminiscing about good times.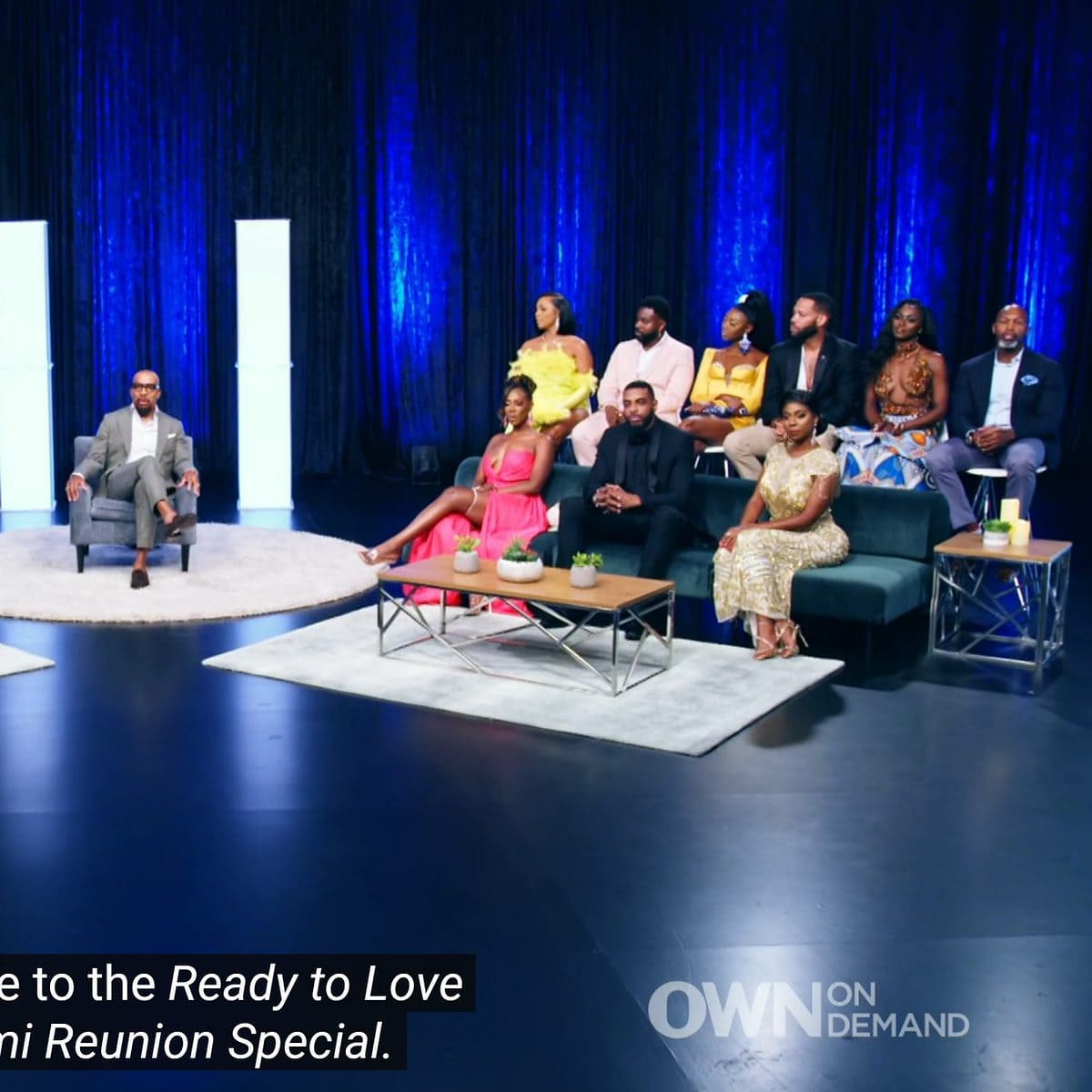 Like any reunion show, you see more drama because of everyone getting back together than hugs, kisses, and reminiscing about good times.
| | |
| --- | --- |
| Aired (OWN) | 10/21/2022 |
| Episode Title | RTL Miami Reunion |
| Director(s) | TBD |
| Writer(s) | N/A |
This content contains pertinent spoilers. Also, images and text in this post may contain affiliate links which, if a purchase is made from those sites, we may earn money or products from the company.
Recap
Unresolved Issues – Zo, Shareese, Randall, Jamala, Dominika
To start off, Randall and Jamala may have ended their journey together, but they aren't together. As Jamala says, to put things in perspective, "Ready To Love" isn't about marriage. People meet and have a connection, but it takes work to turn that into being together once the cameras are off. And as seen throughout the process, in my perception, Randall liked dating but was potentially dating Jamala because the other options weren't what he was interested in or would have to actively compete for.
Which brings us to Shareese. From her comments on Dominika to Zo cursing her out, it's clear that this isn't going to be a fun night for her. Especially since, for Dominika, Shareese doesn't really seem to comprehend how she offended her, and with Zo? Honestly, it appears he just showed up to start some mess. Hence him leaving early without being asked.
It's Called Accountability – Shakyra, Kadian
Shakyra and Kadian rehash their issues, and the only thing that changes is we learn a good portion of people don't see what Kadian did to be as big of a deal as Shakyra makes it seem. Not that Kadian is absolved, but since it seems many don't even know what happened to Shakyra, it becoming such a major thing for her makes little sense.
It's Only Messy If You Allow It To Be – LJ, Tranika, Shareese, Lunie, Shakyra, Mike, Kayla, Brandi
Unfortunately, LJ doesn't question Tommy kicking him off the show. He chose work over the pursuit of his connections and accepts Tommy's decision. However, it is addressed that he, Tranika, Shareese, and Lunie are all dating. Also, his ex we saw might be in the mix too. As for Shakyra? She doesn't share, so she isn't into it, but she is still friends with LJ.
This brings us to Mike, Kayla, and Brandi. For nearly the entire episode, all you see is the white of Kayla's eyes as she rolls them at anything said regarding Randall or Mike. Clearly, she doesn't want to be there, but a check for minimal work isn't easy for everyone to pass up. But, while she doesn't get to talk during the Randall and Jamala segment, she does during the Mike and Brandi and makes it clear that she has something Brandi does not.
Things To Note
What Could Happen Next
They have to cover Swasey and Kadian dissolving, as well as Shareese and Sampson
It is possible they may revisit Kayla since she may have been one of the first, or few, two be in two love triangles and didn't get chosen for either one
They could check in with Calvin, who self-eliminated, maybe remind us who Sean is
April, who was eliminated early on, could speak about something
They could address Justice's theories on dating
Review
---
Community Rating:
---
Highlights
The Majority Being A Hot Ass Mess
Whether it was Dominika having verbal altercations with Shareese over her comments or even Mike since apparently they come from the same area and she felt dismissed? There was nothing but drama. Kadian and Shareese got into multiple instances with each other and others. Kayla was rolling her eyes so hard she probably damaged the nerve going to her brain, and then Zo? Honestly, have we ever had such a contentious reunion show?
I mean, even the people who you may barely remember, like Shakyra, seemingly came to the reunion to confront people with the hope of exposing and gaining support rather than reconciling.
Low Points
Tommy Acting Like Willy Wonka
Sometimes I think Tommy has a producer in his ear who he waits to tell him when to interfere. Never mind, and I don't 100% know if this is every reunion or just this one, but it seems that he only shuts down the ladies when things get bad. The men? Like when Zo was repeatedly cursing at Shareese, he is quiet like he don't want them problems.
And while I get this is a reality show, so drama is necessary for ratings, more often than not, it seems he feigns wanting peace and resolution. For the truth often seems to be he would rather toss some oil, take out a bowl of popcorn, and enjoy the live event.
[ninja_tables id="53603″]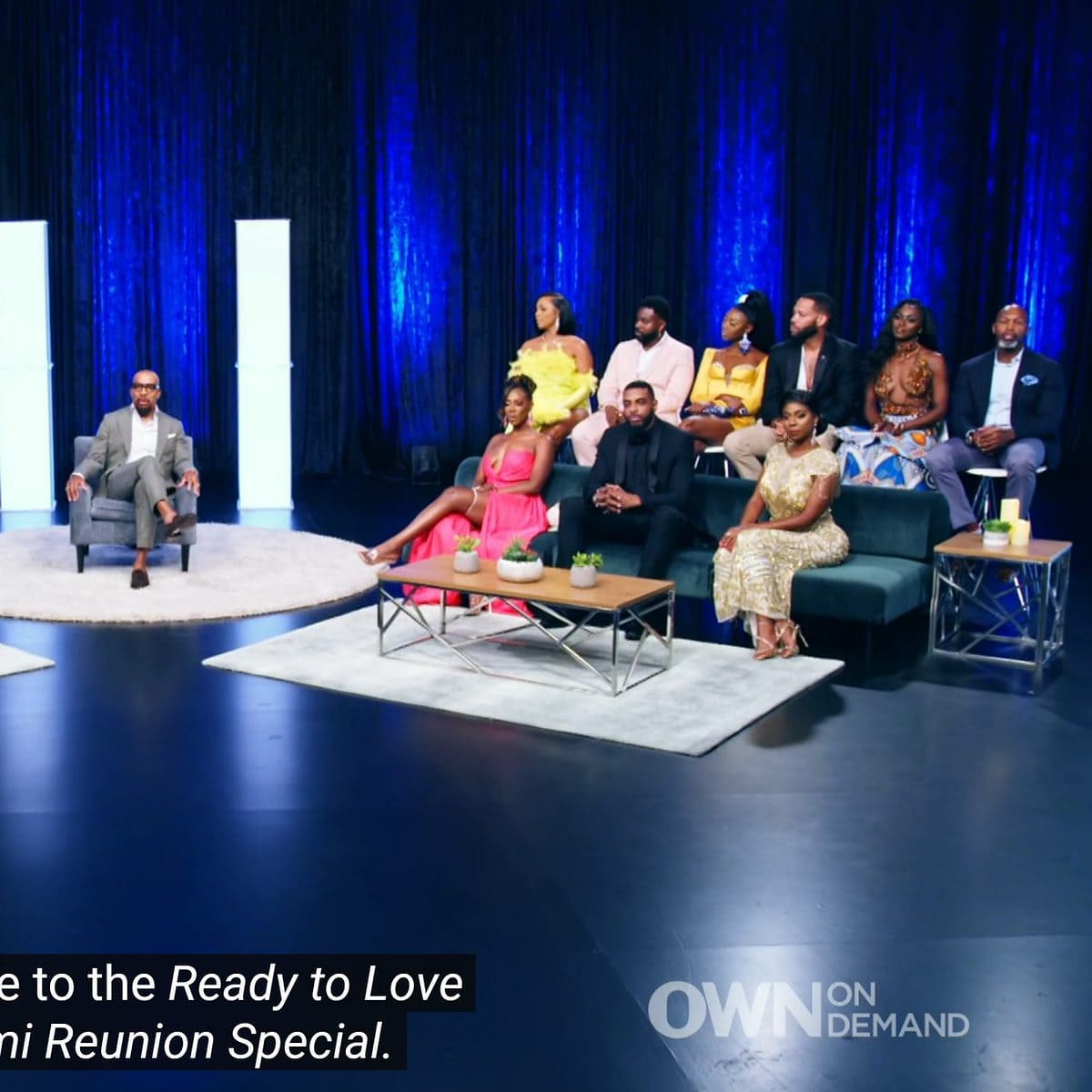 Ready To Love: Season 7/ Episode 13 – Recap/ Review (with Spoilers)
Overall
As stated by Jamala and has long been clear, "Ready To Love" is more so a catchy name than what is truly cast for and fostered. Ready to date, maybe ready to see what's out there, is more apt. Since clearly, "Ready To Love" knows it can't make long-lasting matches but knows it can create some entertaining drama through casting and surefire situations that will ruffle some people's feathers.
Highlights
The Majority Being A Hot Ass Mess
Disputable
Tommy Acting Like Willy Wonka
---
Follow, Like, and Subscribe
Community Rating: 0.00% (0) - No Community Ratings Submitted (Add Yours Below)