Ready To Love: Season 6/ Episode 1 "Quality over Quantity" [Premiere] – Recap/ Review (with Spoilers)
With this being the series' sixth group, there is a bit of a shakeup. This time we're starting with 14, split by gender, but still eliminating 1 from each!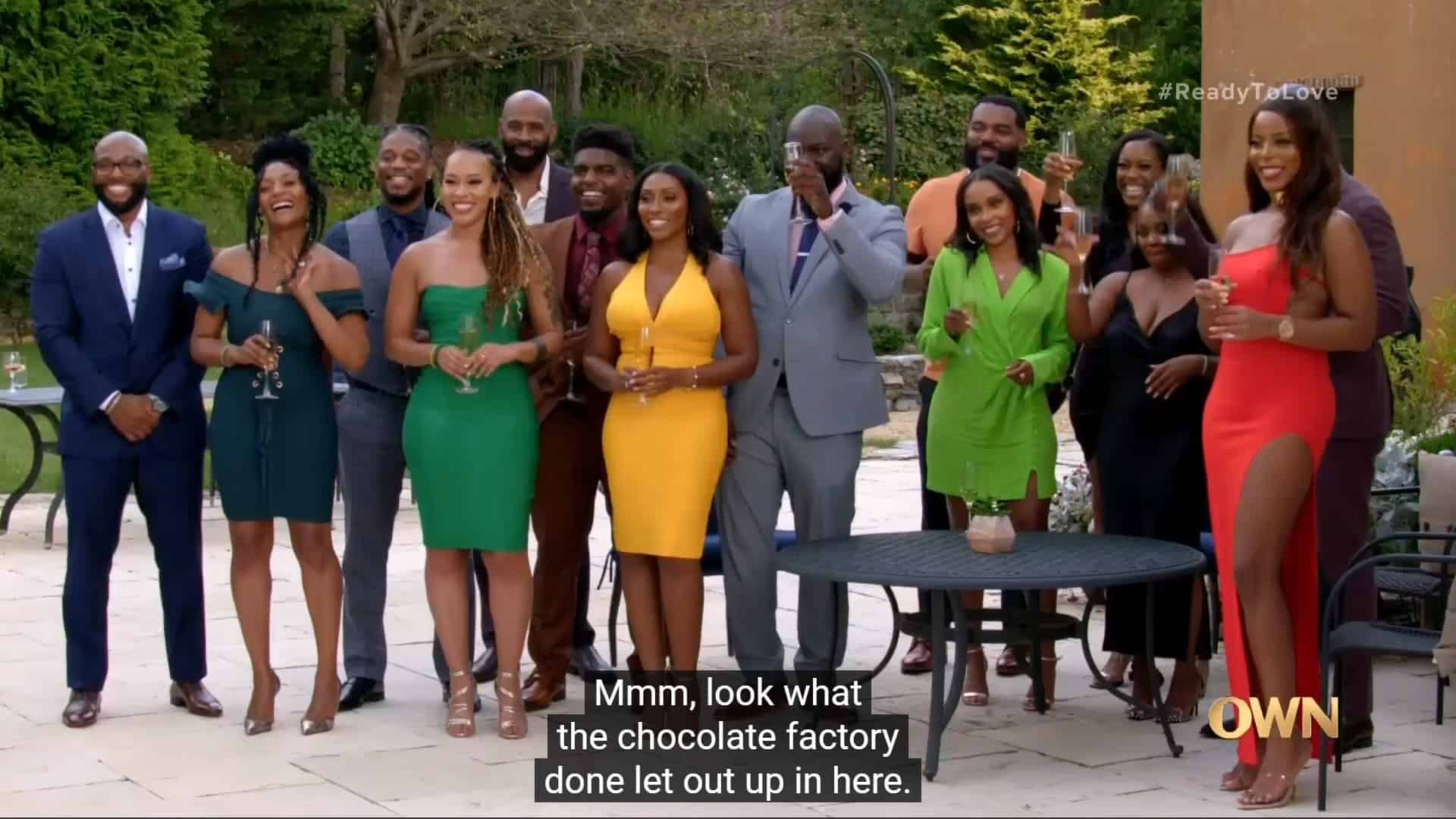 With this being the series' sixth group, there is a bit of a shakeup. This time we're starting with 14, split by gender, but still eliminating 1 from each!
---
Aired
1/28/2022
Network
OWN
Directed By
TBD
Written By
N/A
Introduced This Episode
Himself
Paul
Herself
DaKiya
Herself
Tiffany
Himself
Wiley
Himself
Fernando
Herself
Kina
Herself
Precious
Himself
Demetrius
Herself
Sabrina
Himself
Laverne
Himself
Clifton
Herself
Joi
Herself
Ace
Himself
Tory
Recap
Let The Connections Begin – Clifton, Joi, Precious, Tory, Sabrina, Demetrius, Wiley, DaKiya, Laverne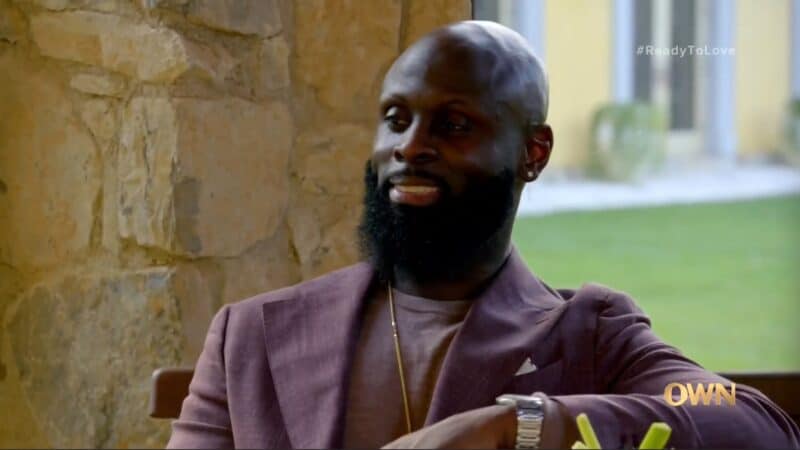 From the start, connections pop up left and right that could potentially be long-term. Clifton and Joi are perhaps one of the first notable ones. Mainly due to them getting some alone time to be flirty, and with Joi being a professional singer and Clifton liking to travel, he seems to have locked onto her.
Following them are Precious and Tory, who connect due to both having estranged relationships with their mothers. For Precious, her mom was just absent, and she hasn't really had contact with her in decades. As for Tory? His mom was in the military, specifically Kuwait, so while he had his grandparents, he didn't get the maternal love he wanted a needed. Heck, he even notes his mother didn't say she loved him till a few years ago.
The last of the notable potential couples is Demetrius and Sabrina, who link up since both have gone through a divorce, and after therapy and having some accountability, they see themselves as ready to love. But, alongside them are some wildcards. With his infectious energy, Wiley woos a good majority of the women he talks to. Also, there is Laverne, who didn't make a strong connection but also didn't have to move much since ladies kept coming to him and trying to get some time. Lastly, there is DaKiya, who got Clifton's eye, amongst others, but isn't given a lot of screen time in the premiere.
I'm Not Feeling It – Paul, Fernando
While the majority are ready to love, mix, and mingle, as usual, there is the one guy who tends to do interview questions and the other who oversteps. Paul is the one who oversteps and paints it as the other person being guarded and Fernando? He is just dry.
But, between the two, the ladies would rather Paul's initiative, even if he is a little full of himself, over Fernando.
I Just Don't See It – Tiffani, Kina, Ace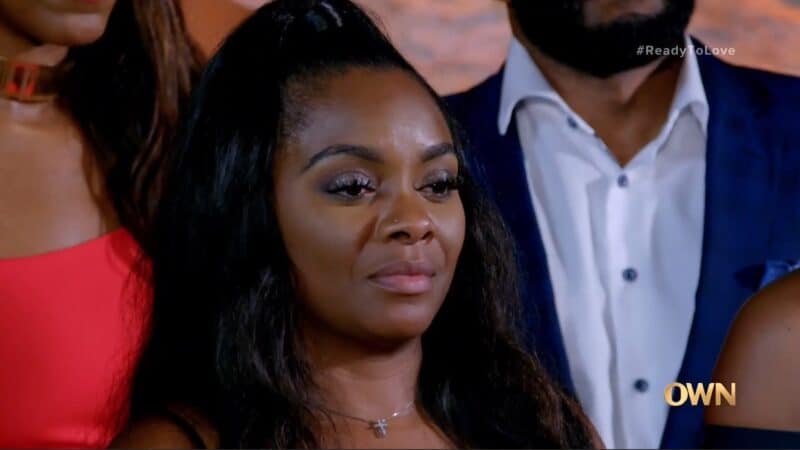 Just like the men, there are always women who fall into the category of not doing enough or being seen as too much. In the case of this group, Tiffani and Ace are seen as not doing enough and coming off guarded. Now, with Ace, it is because Paul came at her sideways. However, with the rest of the men? It seems she got a little too stuck on talking about yoga.
As for Tiffani? Well, we only see her talk with one man, Tory, and after the precedent Precious set? In comparison, it seems Tiffani was too dry for him. Now, in regards to Kina, who gets eliminated? Let's just say she mainly was shown as someone who was less invited to speak and more so tried to wiggle her way into situations. Hence her being eliminated.
Collected Quote(s) & .Gifs
Any healthy relationship, you do want someone that's going to push you a little bit. But there's a difference between being challenged in a motivational way and being challenged in, "Why are you this way?"
— Ace
Things To Note | Question(s) Left Unanswered
Things To Note
When it comes to seasons, we go by groups, hence noting this as season 6.
Question(s) Left Unanswered
So, ultimately will there be 20 people who went through the process, but we're starting with 14?
What Could Happen Next
Assuming men are next for elimination, I see Paul getting the boot unless he improves
Final Three Couple Watch: Clifton and Joi, Precious and Tory, Sabrina and Demetrius
Review
---
Community Rating:
---
Highlights
No Time To Mess Around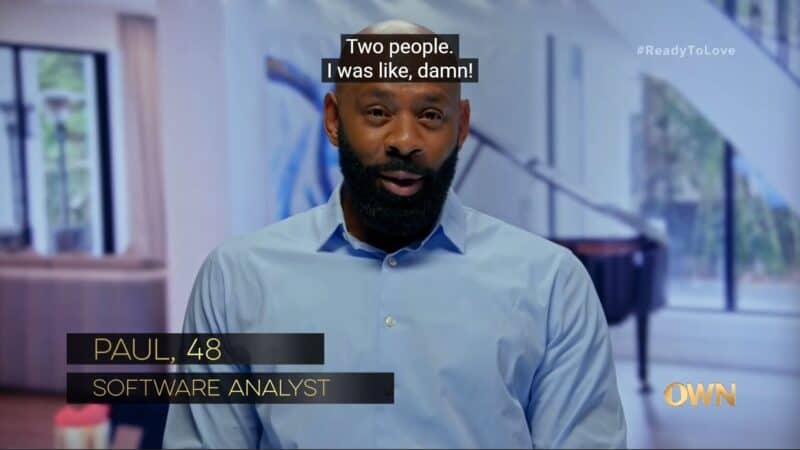 Is Paul a bit extra? Was Kina as well? Yes. However, notice how they both were in the bottom two, and one is gone. To me, with the pressure being on, there seemingly is less room for BS'ing around. There isn't the usual ability to play the numbers game, check what's out there for more than half the season, and see what's left when you realize it is time to step up. Everyone, whether you like taking the initiative or not, has to step up, and even when it comes to those like Precious, who likes taking the lead, it is nice to see her neither edited nor guided to seem overtly sexual or thirsty.
Look at Ready To Love trying to be less and less problematic with each new group.
[ninja_tables id="53603″]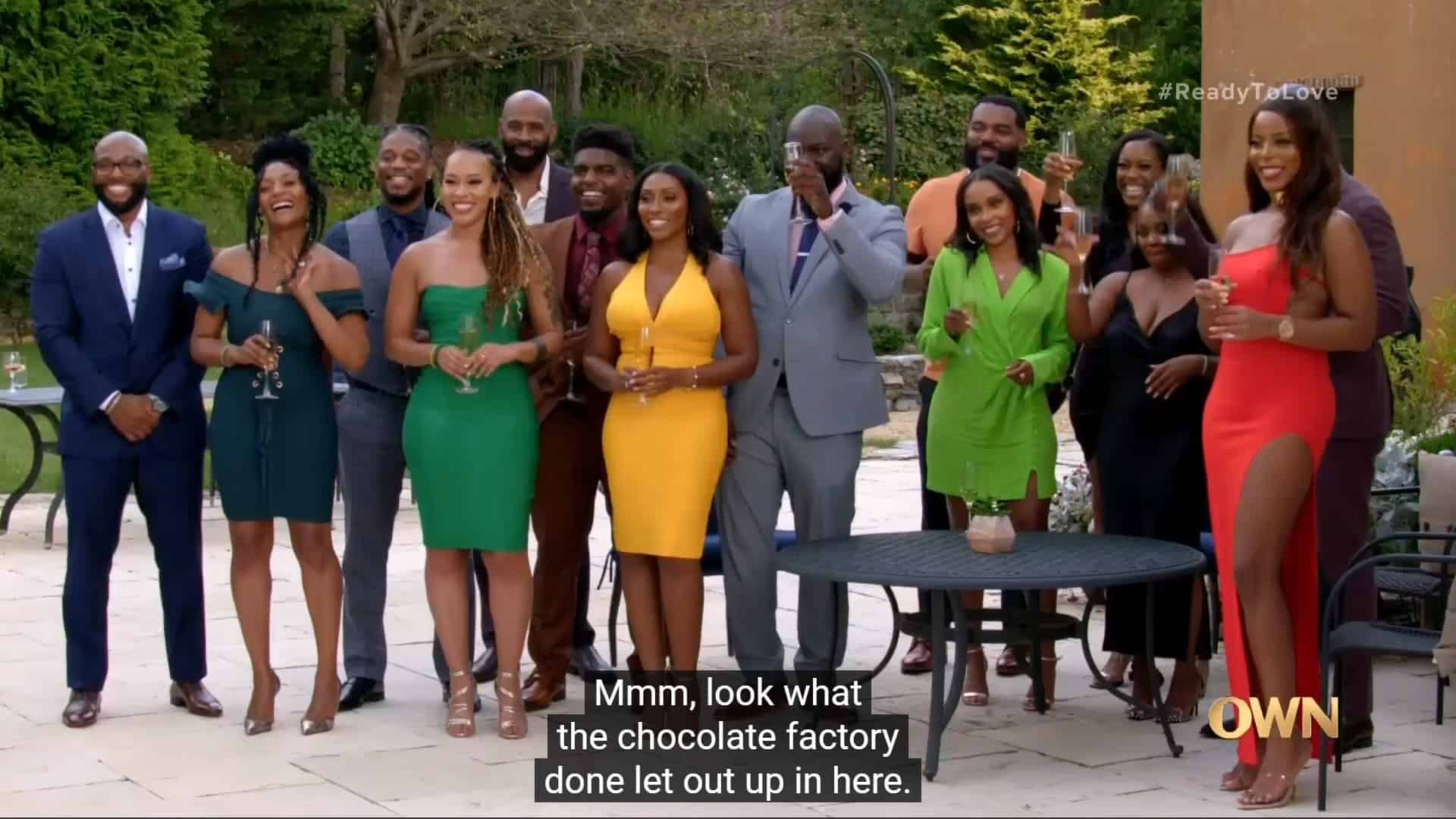 Ready To Love: Season 6/ Episode 1 "Quality over Quantity" [Premiere] – Recap/ Review (with Spoilers)
Overall
Less means more for the newest group of singles on Ready To Love, and while previews show, we will get the usual drama the series is known for, at least it is hard to say what will cause it.
Highlights
No Time To Mess Around
---
Follow, Like, and Subscribe
Community Rating: 0.00% (0) - No Community Ratings Submitted (Add Yours Below)