Ready To Love: Season 5/ Episode 9 "Out of Town and Out Of Bounds" – Recap/ Review (with Spoilers)
While looking for love, it seems some friendships and alliances made will bite cast members in the ass.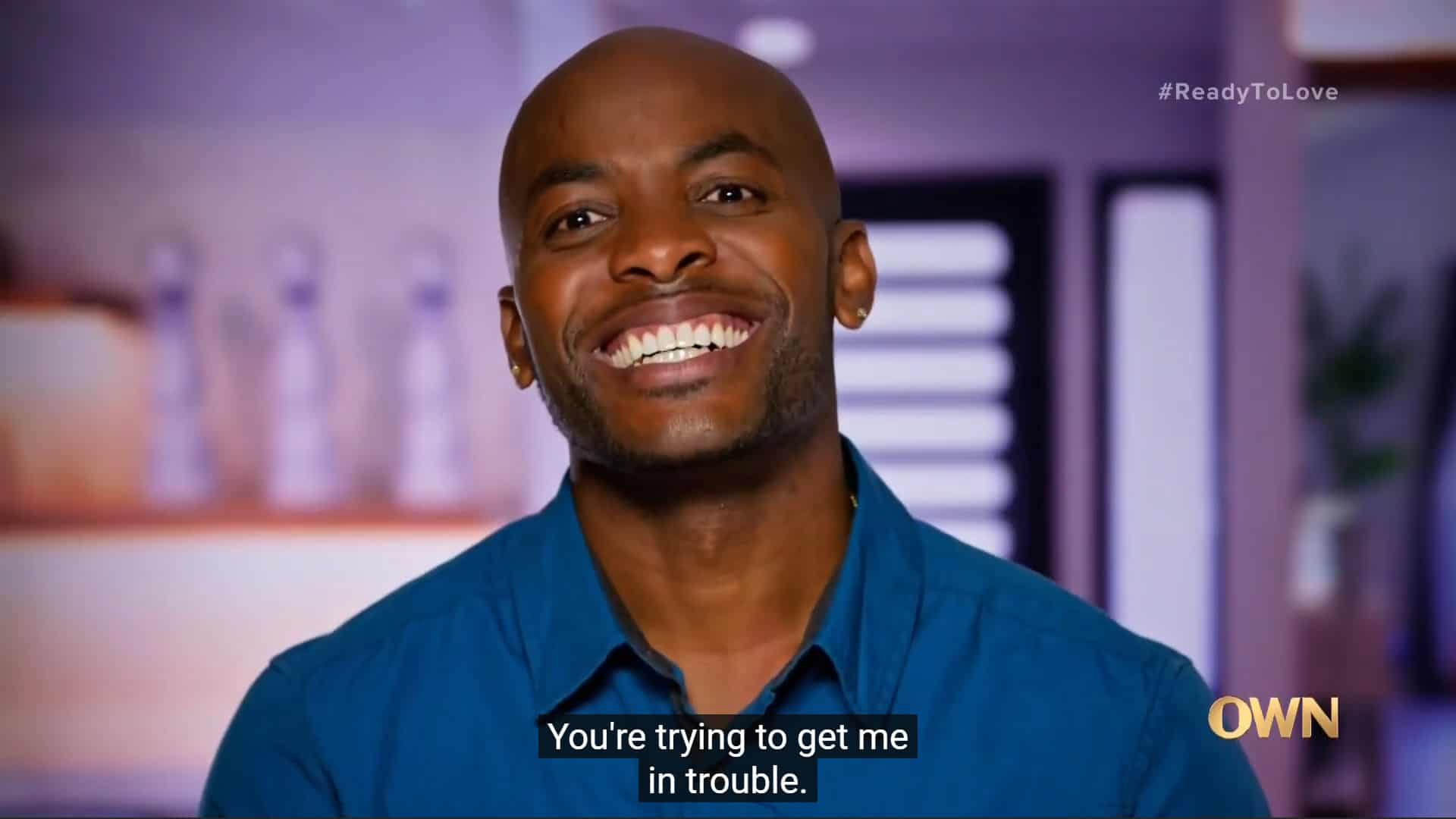 While looking for love, it seems some friendships and alliances made will bite cast members in the ass.
---
| | |
| --- | --- |
| Aired | 12/10/2021 |
| Network | OWN |
| Directed By | TBD |
| Written By | N/A |
Recap
That's Not What I Needed To Hear – Kamil, Cornelius, Mumen, Walter, Zadia, Sabrina
So, for the first time, we see how things went on the way to the venue, which is somewhere in Sherwood, Maryland, and while we only see 5 people on their way, the car with Kamil, Cornelius, and Zadia is noteworthy. Why? Well, because we learn about Zadia and Kamil's friendship and see how Zadia, while she supports Kamil and Cornelius, also knows how to stir up some stuff. In this case, getting Cornelius to trip and not say the things Kamil wants to hear.
What specifically? You know, confirming he is as into her as she is into him. Because, when you think about it, has Cornelius ever really used the same lovey-dovey terms Kamil has?
That aside, once they get to the house, another person a bit thrown off and feeling a certain type of way is Mumen. The reason is, one on one, she and Walter just click, and it is magical. However, when she finds herself trying to intrude on time Sabrina is spending with Walter? Yeah, she feels like she is given the cold shoulder, and when Walter does interact with her, he doesn't reassure her in a way that makes it feel like she stands a chance. Thus, she starts talking bad about Sabrina, like Sabrina is a bad influence and is poisoning Walter against her.
I Think We're Done Here – Frank, Sidney, Walter, Sabrina, Aisha, Donta, Kamil, Cornelius
But the honest truth is, Sabrina ain't thinking about that girl. At this point, Walter is the only one pursuing her, and she is growing more and more comfortable with him – including telling him she was a dancer for 10 years. Plus, Mumen acting like a child and not being willing to communicate after a disagreement only makes Sabrina's maturity look better.
But those aren't the only two who seem locked in. Frank and Sidney, the non-related wonder twins, they are in bliss, despite Frank saying he'd mutually focus on Sidney and Mumen. I mean, at this point, Sidney is starting to say, but not to Frank's face, she is in love. This leads to Aisha, who finally can have a date/ quality time with Donta, who she is usually only able to be on the phone with. And with the way those two hit it off, it seems he is quickly moving up her rankings.
And, of course, Kamil and Cornelius are cool. Granted, even his fellow cast members are raising an eyebrow regarding what he is letting go, and they're noticing but, the man seems to enjoy Kamil's personality, so they just side-eye it and keep it moving.
You Can't Always Get What You Want – Zadia, Cornelius, Kamil, Nai'im, Aisha
Remember that tiff Zadia and Aisha had before during the last elimination? Yup, it is time for round 2, and rather than just amongst the ladies, it is in front of the men who see Aisha in the right and Zadia in the wrong. Mainly since multiple people see Zadia egging a situation that didn't even deal with her. Originally, Aisha commented about Kamil's take on who could be eliminated and the process.
This led to Zadia jumping in after Kamil issues a threat regarding Cornelius potentially being in the bottom two, and with Zadia calling Aisha a hater and getting under her skin, things get where Aisha has to leave the room. And while that happens, Zadia STILL is talking. Thus making it so the only connection she does have left, since Donta is now focused on Aisha, is losing interest quick. For Nai'im seeing how Zadis handles a disagreement is not attractive at all.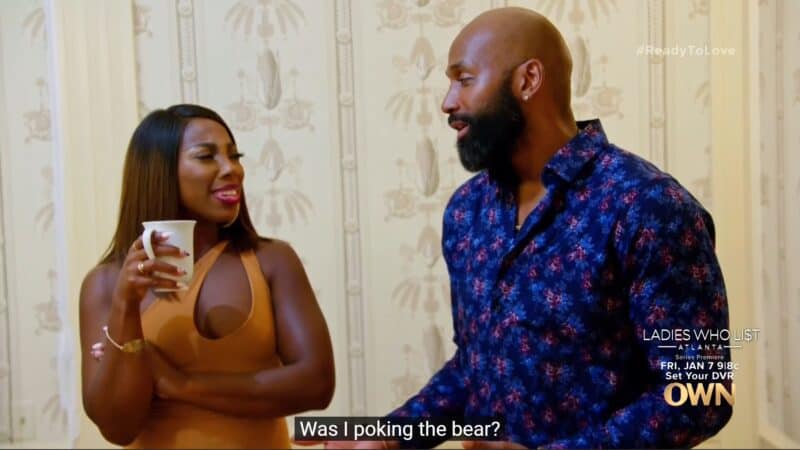 And let it be known, round three comes during elimination, but at this point, if the ladies could substitute a guy for Kamil and Zadia, I think they would. However, they don't have such an ability so Nai'im and Cornelius are at the bottom, and the show leaves us wondering who got booted. Though with how Kamil is acting, either Cornelius got kicked, or she is being dramatic for the cameras.
Things To Note | Question(s) Left Unanswered
Question(s) Left Unanswered
Are they paid to stay on the show? Is there a penalty for quitting or not participating when asked repeatedly?
Aisha said she throws down in the kitchen so, did she really make that whole spread or just a dish or two?
Where was Phil for most of this? He has three potential matches, and outside of talking to Aisha, when things were going down with Zadia, he was pretty absent.
Why didn't we get to see the others head to the house? Did nothing happen between them, or did they not want to set up the cameras for it?
What Could Happen Next
If Kamil has to get rid of Cornelius, I think she'll either quit or willingly get eliminated in the next episode.
As for who the guys would eliminate if Kamil does quit, probably Zadia, with Sabrina joining her in the bottom two. Mainly since neither has more than one connection at this point.
Collected Quote(s) & .Gifs
Review
---
Community Rating:
---
Highlights
People With Genuine Connections Getting Eliminated
I mean, it's Cornelius and Nai'im, but still. They may have only one connection each, but considering the same can be said about their counterpart? This feels different. Usually, the people who get eliminated don't have a match or fell off, but Cornelius has Kamil and Nai'im? Well, Zadia may no longer be his choice, but he is hers – by process of elimination.
And when you add in it isn't like Kamil or Zadia have options after this elimination, it does help you understand why they skipped an elimination this episode. After all, you got the four weakest contestants all in one place, and if all four took themselves out, no one would be crying.
The Guys Getting A Glimpse Of What Goes Down When The Ladies Deliberate
Since eliminations are segregated by gender, the guys don't often know what the ladies say and vice versa. However, I felt like Aisha, Zadia, and Kamil kind of cracked open that door so the guys could see how contentious an elimination could be. How some care about established relationships, others don't, and through silence, how many recognize that they are just here for their man and all this other stuff has nothing to do with them…
On The Fence
Love The Player, Hate The Game
Though not vocalized, I think you can definitely see Zadia's actions were because Donta was focused on Aisha and no longer pursuing her as he used to. But, once we hit the vacation episode, that is usually when people are starting to get in their feelings, and it makes seeing someone else with your crush threatening. And while some like Sabrina can just hunch it off and pay it no mind, that's not a universal thing. While everyone is a certain age, it doesn't mean they have the maturity to handle seeing the person they invested in treat someone as they want to be treated.
But, to give grace, how many people could honestly say they'd be fine seeing their crush, someone they're dating/ courting canoodling with someone else? I mean, look at Mumen. Zadia isn't alone in being jealous this episode. The way Mumen was acting, you'd think Sabrina was spreading rumors about her rather than just chilling out when Walter wants to sniff around.
This leaves us to wonder, with Mumen, a named member of the Brown Girl Gang Zadia and Kamil got going on, if one or both stick around, will she have them get involved in her situation? Especially since Frank wasn't really pursuing Mumen this episode.
[ninja_tables id="53603″]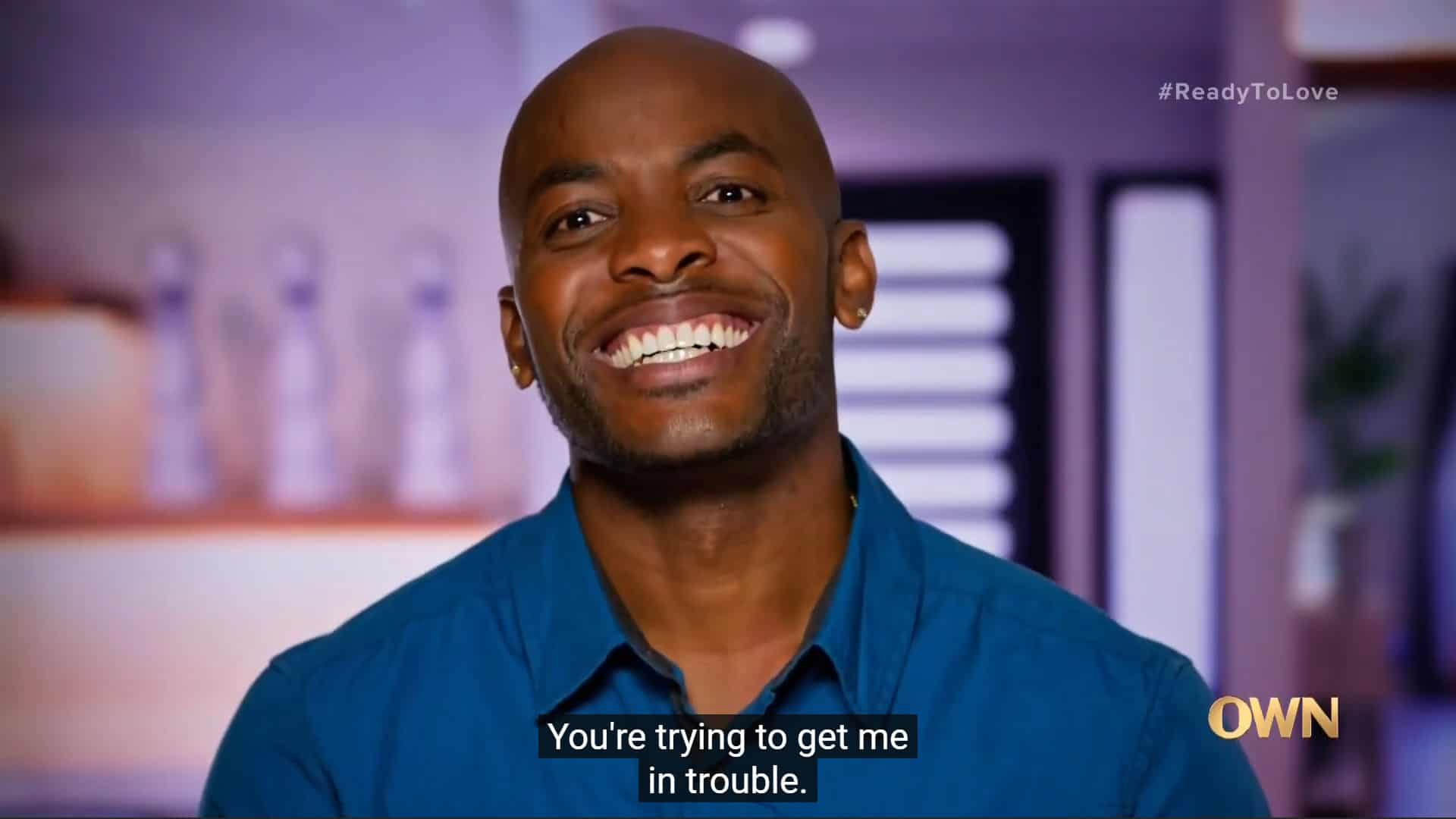 Ready To Love: Season 5/ Episode 9 "Out of Town and Out Of Bounds" – Recap/ Review (with Spoilers)
Trajectory: Plateau
Ready To Love continues to push the idea the show is more about being ready to date, the old school way, with the twist being you being aware of who your crush also likes. With the challenge being, having to talk to that person, see them with who you like, and not getting jealousy or insecure.
Highlights
The Guys Getting A Glimpse Of What Goes Down When The Ladies Deliberate
People With Genuine Connections Getting Eliminated
Disputable
Love The Player, Hate The Game
---
Follow, Like, and Subscribe
Community Rating: 0.00% (0) - No Community Ratings Submitted (Add Yours Below)