Ready To Love: Season 5/ Episode 1 "Casting Special" – Recap/ Review (with Spoilers)
After a few months off, Ready To Love is back and has gone from Houston to DC, where the looks might be different, but some issues remain the same.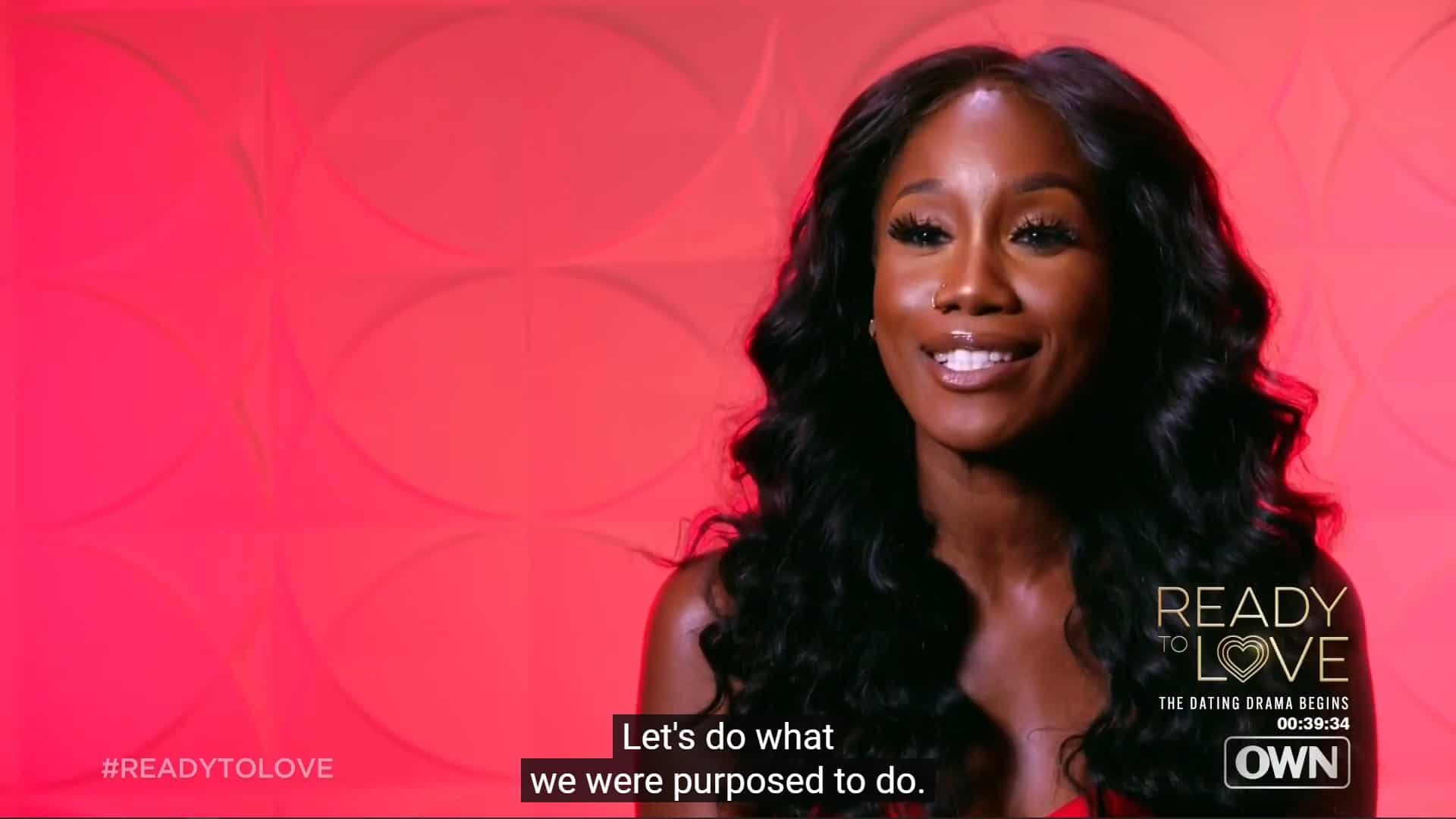 After a few months off, Ready To Love is back and has gone from Houston to DC, where the looks might be different, but some issues remain the same.
---
| | |
| --- | --- |
| Aired | 10/15/2021 |
| Network | OWN |
| Directed By | TBD |
| Written By | TBD |
Recap
Is This A Game To You? – Corey, Kamil, Zadia, Tisia, Nai'im, Carrington
Dating for some people is about the fun of it until they realize they no longer can make the rules or the rules don't favor them. Corey, for example, enjoys online dating and doing first dates. However, by date two, things begin going downhill fast. Kamil, a teacher, also is able to get dates, even get engaged, but it seems something leads to her ending the relationship – hence three engagements broken off.
Zadia? Well, with her, things get lighter. She is just someone who likes banter and is hoping to find someone who isn't thin-skinned because she was raised in a household where s*** talking was a love language. So, it wouldn't just be her cracking jokes in the long term. Also, Carrington isn't necessarily a bad guy. It's just, with the way his job is, he thought it would be better to be in situationships, but that is starting to get old. The more successful he gets, it seems the more consistent he wants his partner to be.
However, the two who take the cake are Na'im and Tisia. Now, let me say, neither of them got a Chilli, from TLC, kind of list of dealbreakers, but while some make it clear height and fitness are important, even penis size, Na'im wants dark skin, Caribbean preferred, natural hair, and someone who doesn't wear a lot of makeup. Tisia wants a masculine man, since she is a feminine woman, and wants them medium ugly because she wants to be treated like a prize, and perhaps, as another cast member said, not have to compete.
Is It Me? It Can't Be Me. – Shiloh, Aisha, Sabrina, Lamont, Keri, Libba, Mumen
Like finding a parking spot, all the good ones are taken, and the rest are handicap. But, whether you are the one looking for a spot or are handicap can be hard to admit. Some, like Shiloh, just want a man who can communicate. You know, like letting you know upfront if he is married. An issue Sabrina also dealt with, alongside a man with an inadequate penis to her taste (no pun intended).
But cheating isn't just when you are single, and the other person is married. Aisha's husband cheated on her, Lamont's wife cheated on him, Keri's marriage lasted only a year since they married when they were 21, and Libba spent most of her adult years unhappily married.
As for Mumen? While she doesn't note any past marriages, there is a hint she has been a fool when it comes to love, and she is hoping Ready To Love will be the end of that.
I Feel Like I'm Going To Live Again – Frank, Phil, Courtney, Cornelius, Walter, Donta, Tyrone
By the time you are 30, you probably have relationship baggage. Like Frank, it could be because you had a 4 ½ year relationship that didn't last the rest of your life. Then, it could be like Phil, who was with someone who wasn't ready to settle down, you decided to be single to work on yourself, and with a parent dying, now you are thinking about all they won't experience with you.
The same goes for Courtney, who had someone who wasn't ready to grow with her, and Cornelius, who has parents together 38 years, so he has an example that is hard to set aside, alongside a faith that makes his needs more stringent.
However, other people have the kind of baggage that can make a relationship notably hard. Tyrone has been single for 3 years, and part of the reason was he needed to work on his trust issues. You see, his mother, during her 20-year marriage or relationship with his dad, had many men spoil her marriage. Donta, after 3 kids with 3 different women, just wants peace. Hence he enjoys hikes, meditation, and alone time.
But then there is Walter. He is a widow who lost his sweetheart just as they both were getting to a good place. They were together for 9 years, and he wasn't the best boyfriend in the beginning, but by the end, he was everything she was waiting on and then, thanks to a grapefruit-sized cyst on her ovaries, paired with an emergency surgery, something went left, and she died.
Things To Note | Question(s) Left Unanswered
Question(s) Left Unanswered
So is it safe to say Liz and Jason are the first, after 4 seasons, to last this long?
Collected Quote(s) & .Gifs
Review
---
Community Rating:
---
Highlights
We Definitely Have Some Personalities Here
Between Carrington, Sabrina, Tisia, Aisha, Kamil, and Corey, I don't know if they will find love, but I believe we found multiple sources of entertainment this season. Each has a strong personality that may not cancel out their potential matches but will definitely get them noticed and make it so, when "The Process" requires people to make choices, look out for these 6. I'm not saying they'll be the ones who are indecisive or will flip out, but I would submit they will be involved in what makes "The Process" difficult for some.
You Don't See As Many Odd People Out
This year I don't see anyone who you have to side-eye the inclusion of. The oldest is Sabrina, at 48 for the women, and she doesn't look 48, and the oldest man is Walter at 46, and he doesn't look it. As for the youngest, there is Courtney at 30 and Carrington at 33. So far, so good since not a single woman said they wanted a younger man, and in Sabrina's case, she just wanted someone with a quality size.
Now, is everyone Ready To Love? That's hard to say. However, while Tommy may joke some are notable red flags when it comes to the process, I wouldn't say they didn't at least cast 2 people per cast member who could fit their type. Which is a great improvement after last year's debacle where they cast a big girl and men who didn't like that – at all.
Good Backstory On Some Of The Cast Members
All good reality shows have comedic characters, the ones who bring the drama, and then those who are just everyday people trying something new. You can see that from Walter, Phil, Aisha, and Tyrone. They give you less of a vibe of this being like another dating app on their phone, and more so, they want to try something different for what they are doing isn't working. And when you go into Walter being a widow, Tyrone's issues with his mother, Phil dealing with the reckoning of his mom passing, and Aisha wanting to switch up who she dates and get back that power couple feel, it gets you invested in their joy.
[ninja_tables id="53603″]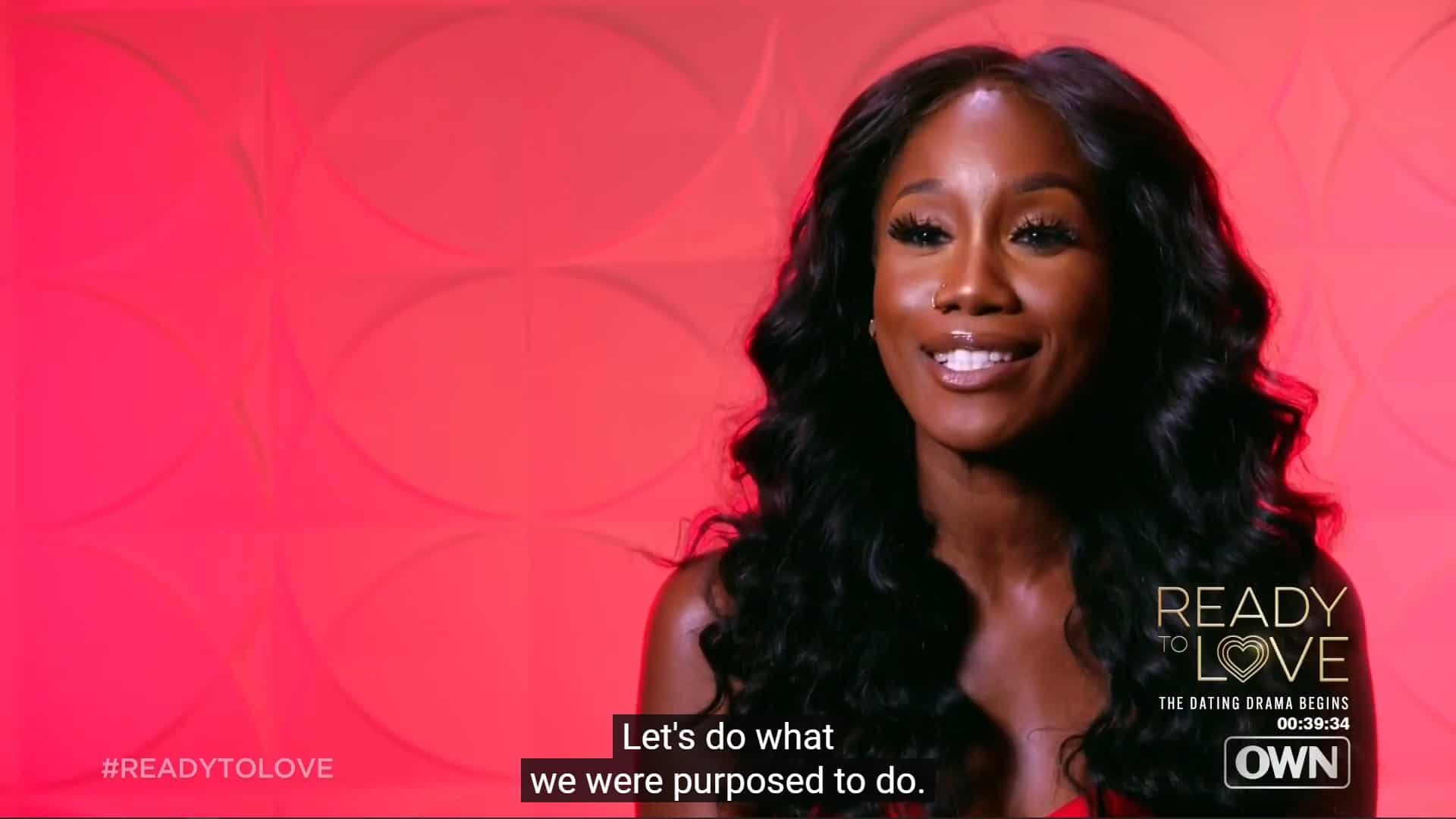 Ready To Love: Season 5/ Episode 1 "Casting Special" – Recap/ Review (with Spoilers)
Trajectory: Plateau
I always start off hopeful because I genuinely want everyone to meet their match. These people aren't much older than me, and it's nice to have some glimmer of hope (lol). So, while we definitely got a few who might struggle with "The Process," I do hope Liz and Jason get some people to join them in the hall of fame.
Highlights
We Definitely Have Some Personalities Here
You Don't See As Many Odd People Out
Good Backstory On Some Of The Cast Members
---
Follow, Like, and Subscribe
Community Rating: 0.00% (0) - No Community Ratings Submitted (Add Yours Below)