Ready To Love: Season 3/ Episode 10 "Love and Loss" – Recap/ Review (with Spoilers)
4 cast members leave the show for varied reasons. Can you guess who and why?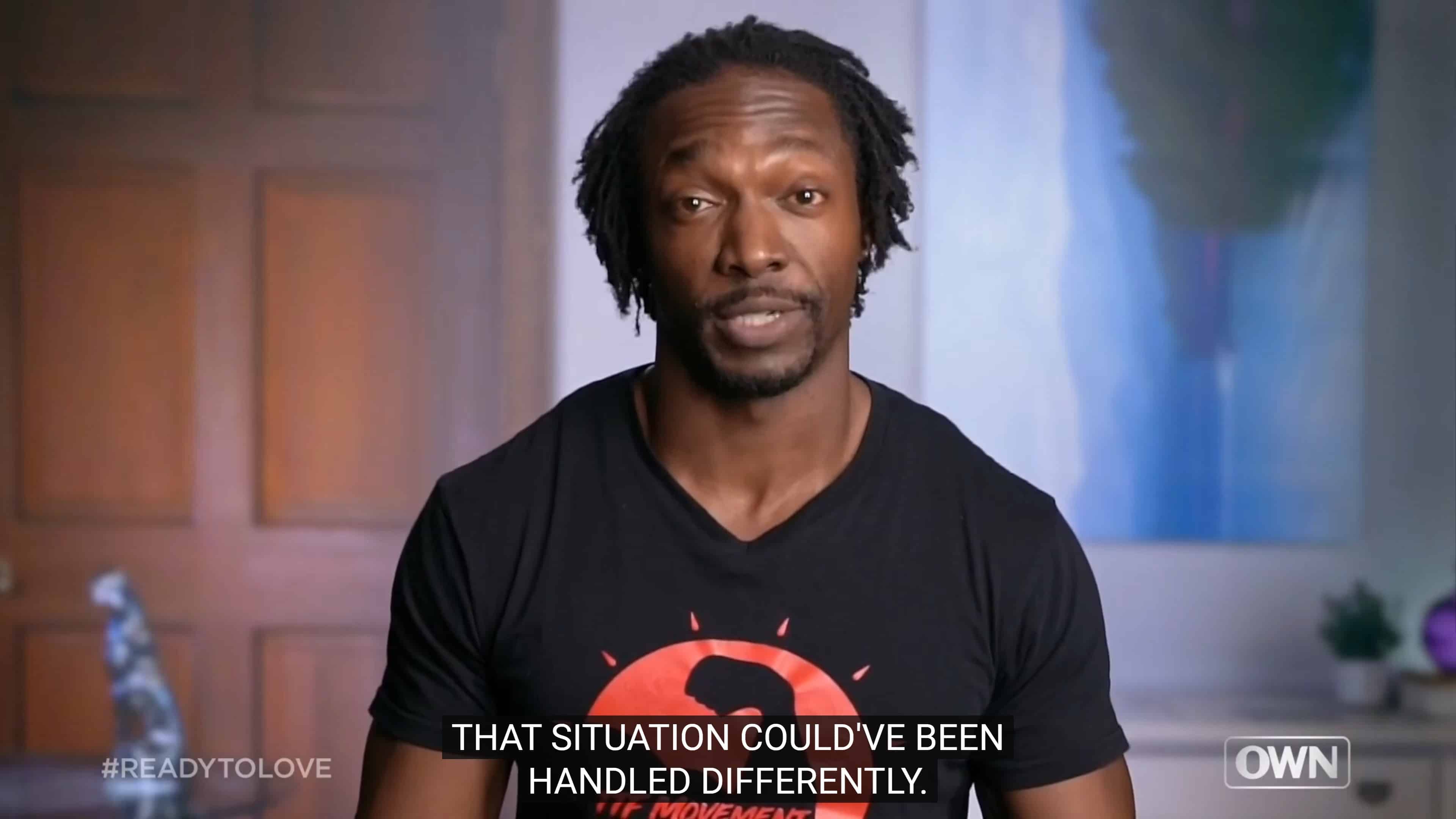 4 cast members leave the show for varied reasons. Can you guess who and why?
---
| | |
| --- | --- |
| Director(s) | Michael Carrozza |
| Writer(s) | N/A |
| Aired (OWN) | 1/1/2021 |
This content contains pertinent spoilers. Also, images and text may contain affiliate links, which, if a purchase is made, we'll earn money or products from the company.
Recap
Joy and Jay Leave – Joy, Jay
Due to the sudden death of her sister, Joy leaves the show to be with her family, and Jay leaves to support her. After all, they've built a connection, and as shown by the last episode, while he is cool with Wynter, it isn't something that has a path towards romance. So Jay goes to be with the woman he believes he loves.
Edwin Leaves – Edwin
With Jay joining Joy, it hasn't left Edwin with anyone to be interested in. Whatever, early on, could have been with Wynter, that dried up. On top of that, there is no interest in Adriana, no interest in Denice, and what being on Ready To Love for Edwin has seemingly taught him is perhaps he wasn't ready. So he decides to self-eliminate to not waste anyone's time. Mainly due to him just coming to find love for himself and realizing he has work to do.
Denice Leaves – Denice, Khalfani, Anthony, Rashid, Wynter, Adriana
The tale of why Denice self-eliminates is awkward. It starts with her breaking up with Khalfani, more so to see if he'd fight for her than anything else, and then going to be with her backup Anthony. Now, because the men talk, Khalfani tells Anthony that Denice broke up with him and says she is falling in love with Anthony. This, as you can imagine, is intense. After all, Anthony barely has shown any sense of love or relationship level commitment towards Wynter. As shown multiple times, Jay had the ability to snatch Wynter up at a moment's notice, with Anthony completely cool with it. So Denice saying she loves him and broke up with Khalfani for him is worrisome for him and a weight off Khalfani's shoulders.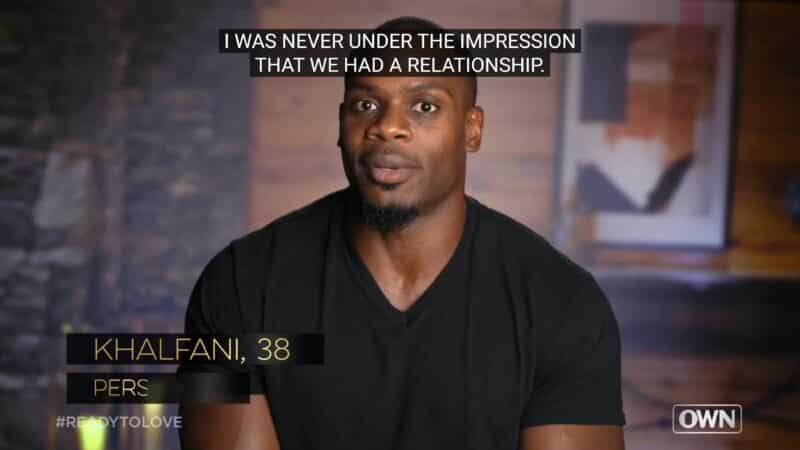 Hence why, after Denice tries to play that Anthony has long been her day 1, Anthony is upfront about his feelings, what Khalfani said, and says he is committing to Wynter. Then, following up, Khalfani makes it clear he no longer has an interest in Denice, so she self-eliminates.
Thus leaving us with Wynter and Anthony as a possible couple, and then a love triangle between Rashid, Adriana, and Khalfani. A triangle Adriana is still struggling to deal with as she loves how she can be cute and corny with Rashid, but Khalfani got something about him Adriana just can't let go.
Review
---
Community Rating:
---
Highlights
Adriana and Rashid Are Cute And Corny
I don't know what's up with Adriana and why this is a hard decision. Don't get me wrong, Khalfani is muscular, beautiful skin, and very chill, making him attractive. Yet, Rashid is attentive, funny, gives real relationship vibes, and seems to click with Adriana beyond what can physically happen.
Just note, Adriana herself said something about Khalfani feels like young, high school love, correct? So, considering she is nowhere near high school and Rashid coming with that grown man love, what's the issue? Is she so afraid of being with the type of guy she usually goes for and failing that Khalfani still has a chance? I mean, let's put this reminder out there, she liked and dated Rashid before the show, and they pick things right back up and are getting along excellently.
Stop playing with Khalfani and move on.
People Eliminating Themselves
I appreciate Jay, Edwin, and even Denice eliminating themselves. Frankly, if there is one thing I'm surprised doesn't happen more on Ready To Love, it is people taking themselves out before they can be eliminated. Because, as Nephew Tommy mentioned, people on this show really do need to stop trying to last to the end and focus on finding a match. Which, if they can't, then never mind saving face, don't waste your time or someone else's.
For Jay, he found his person, and she left, so he left to be with her – respect. When it came to Edwin, he realized through Joy and her relationship with Jay, he wasn't ready, so that was it. Then with Denice… Well, to give Denice grace, I think this show was not for her. Though let's be honest, type-A women just generally don't do well on this show. The more sure you are of what you want, the less fond you are of dating multiple people at once, and knowing someone you like is, the less Ready To Love and its "process" gels well with you.
This really does make you wonder why she chose to be on this show, but hopefully, that is asked during the episode 12 reunion special, as the season finale is episode 11.
On The Fence
Lukewarm About The Final Three Potentials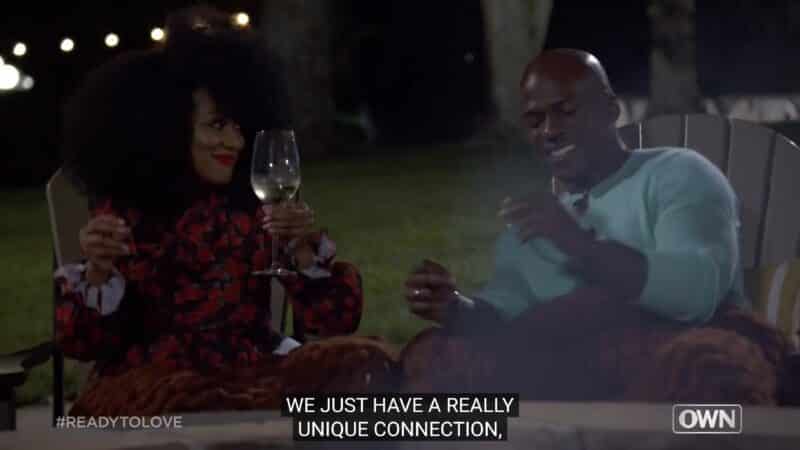 With that said, is anyone excited about any of these couples? Jay and Joy are cool, but they also come off a bit bland to me. Maybe because they sort of fit into that ideal, I may talk to this person or that person, but you are the only one I'm dating here. Which is perhaps what Denice was looking for. Then, when it comes to Anthony and Wynter, I think both made it this far by simply not being the worst choice and not setting off anyone's red flags.
For example, Wynter only ended up with Anthony because Edwin lost interest, Jay lost interest, and Anthony's feign interest was all that's left. Then, on the flip side, outside of Denice, who has really checked for Anthony? And even with Denice, her whole interest in Anthony, from the start, was to try to jump-start Khalfani's jealousy and show she had options too. So if these two end up together, I can't say there is a strong belief they'll last since they seem less about the "Ready To Love" title and more about the sub-heading of "Last Resort."
And then with Adriana's love triangle? I just feel like Rashid could do better than a young woman who seems to be infatuated with one man as if she never has gotten attention from someone cute, and then Rashid, who is offering her some grown man loving (no innuendo implied). And generally speaking, with this show, love triangles that last throughout most of the season don't end well. Hence what we often see during the reunion show is just pure drama.
[ninja_tables id="53603″]
Summary
---
Community Rating:
---
Lukewarm About The Final Three Potentials - 73%
People Eliminating Themselves - 84%
Adriana and Rashid Are Cute And Corny - 82%
As damn near half of who was left eliminate themselves, Ready To Love shows why "Last Resort" was added to the title beyond quarantining its cast on a resort.