Nia follows Raven's footsteps and gets into stepping as Booker learns he has visions in his sleep.
---
Network
Disney Channel
Director(s)
Lynn McCracken
Writer(s)
Douglas Danger Lieblein
Air Date
7/6/2018
Summary
Being enamored by the Red Hot Chilli Steppers inspires Nia and Tess to want to try out for the team and in the process of practicing, it is revealed to them Raven used to be a stepper. However, thanks to a fly, and losing a college competition, she has long since stopped. But, despite her experience, she supports Nia and Tess primarily by committing to create their outfits. Though she ends up further dragged into their pursuit of becoming steppers as they go from trying to decide, when only one spot is open, who should get it, to starting their own team and that team falling apart when their styles clash.
You see, Nia is much more about the precision element of stepping and Tess about the swag, naturally. So being unable to mix the two and compromise leads to the downfall of their team. However, in the long run, thanks to Raven, the girls do reconcile. And while all that happens, because Raven is sick and tired of getting Booker up, she gets the boys an alarm clock. One so bright it keeps Levi up but has no effect on Booker. Someone who, while Levi is awake, discovers Booker has visions in his sleep which come true.
Commentary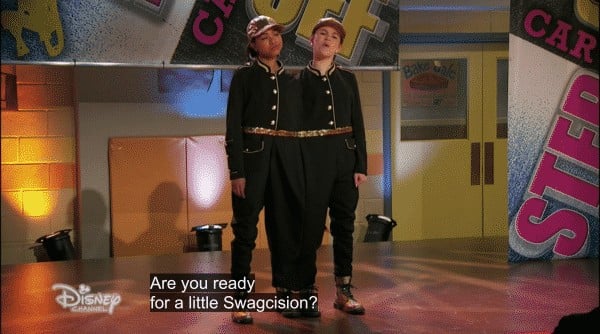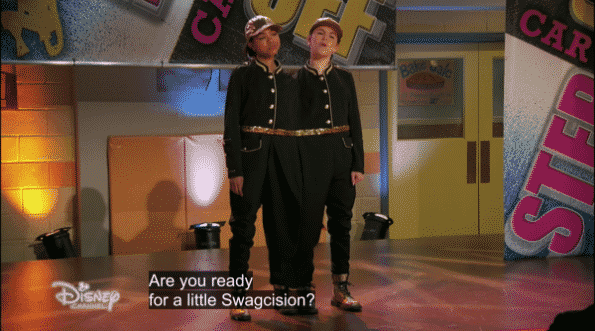 Shout out to Raven and the writers for touching on Black culture more and more. Granted, in subtle ways, but still doing it nonetheless. For while I'm sure stepping, being that it is a Greek thing, isn't Black exclusive, for those who grew up knowing of the AKAs and other Black Greek organizations, the Red Hot Chilli Steppers were a little bit of a surprise. A welcome one though.
But what really needs to get some focus is Raven having a rare heart to heart with Nia as she tries to decide whether to go for the team or be fine with Tess taking the spot. While that whole conversation, in the long run, doesn't benefit Nia, it was still nice to see. Alongside, towards the end, a Janet Jackson inspired costume. Reminding us Raven is quite talented in that area but, to pay bills, puts all of her time and energy into driving people around.
Question(s) Left Unanswered
So, is it safe to say the same set for Raven's room is the one for Booker's? Because I could swear the bunk bed was how Raven's room with Chelsea was set up and Booker and Levi had individual beds.
Highlights
Raven's Home continuing to bring a sense of Black culture in a way which is very Cosby Show Not in your face but a distinct nod.
Raven and Nia having a cute mother/daughter moment.
Low Points
Chelsea still doesn't have a job and we don't even see her struggling to get one.
Follow Wherever I Look on Twitter, Like us on Facebook and Subscribe to the YouTube Channel.
---
Previous Episode's Recap
[visual-link-preview encoded="eyJ0eXBlIjoiaW50ZXJuYWwiLCJwb3N0IjoyNDAwNywicG9zdF9sYWJlbCI6IlBvc3QgMjQwMDcgLSBSYXZlbidzIEhvbWU6IFNlYXNvbiAyLyBFcGlzb2RlIDUgXCJXZWlyZGVyIFRoaW5nc1wiIC0gUmVjYXAvIFJldmlldyAod2l0aCBTcG9pbGVycykiLCJ1cmwiOiIiLCJpbWFnZV9pZCI6MjQwMDgsImltYWdlX3VybCI6Imh0dHBzOi8vd2hlcmV2ZXItaS1sb29rLmNvbS93cC1jb250ZW50L3VwbG9hZHMvMjAxOC8wNy9SYXZlbnMtSG9tZS1SYXZlbi1hbmQtTGV2aS5wbmciLCJ0aXRsZSI6IlJhdmVuJ3MgSG9tZTogU2Vhc29uIDIvIEVwaXNvZGUgNSBcIldlaXJkZXIgVGhpbmdzXCIgLSBSZWNhcC8gUmV2aWV3ICh3aXRoIFNwb2lsZXJzKSIsInN1bW1hcnkiOiJJdOKAmXMgYSBoaWppbmtzIGVwaXNvZGUgZmVhdHVyaW5nIGEgRGlzbmV5IHZlcnNpb24gb2YgU3RyYW5nZXIgVGhpbmdzIGFuZCBSYXZlbiBnZXR0aW5nIGhlciB3ZWF2ZSBzZXduIGluLiBPaCwgYW5kIENoZWxzZWEgYmVpbmcgd2VpcmQg4oCTIGFzIHVzdWFsLiIsInRlbXBsYXRlIjoiZGVmYXVsdCJ9″]