Queen Sugar: Season 7/ Episode 9 – Recap/ Review (with Spoilers)
For many, the path forward seems easier than what they dealt with in the past. However, that doesn't mean new challenges won't force them to use their old tools.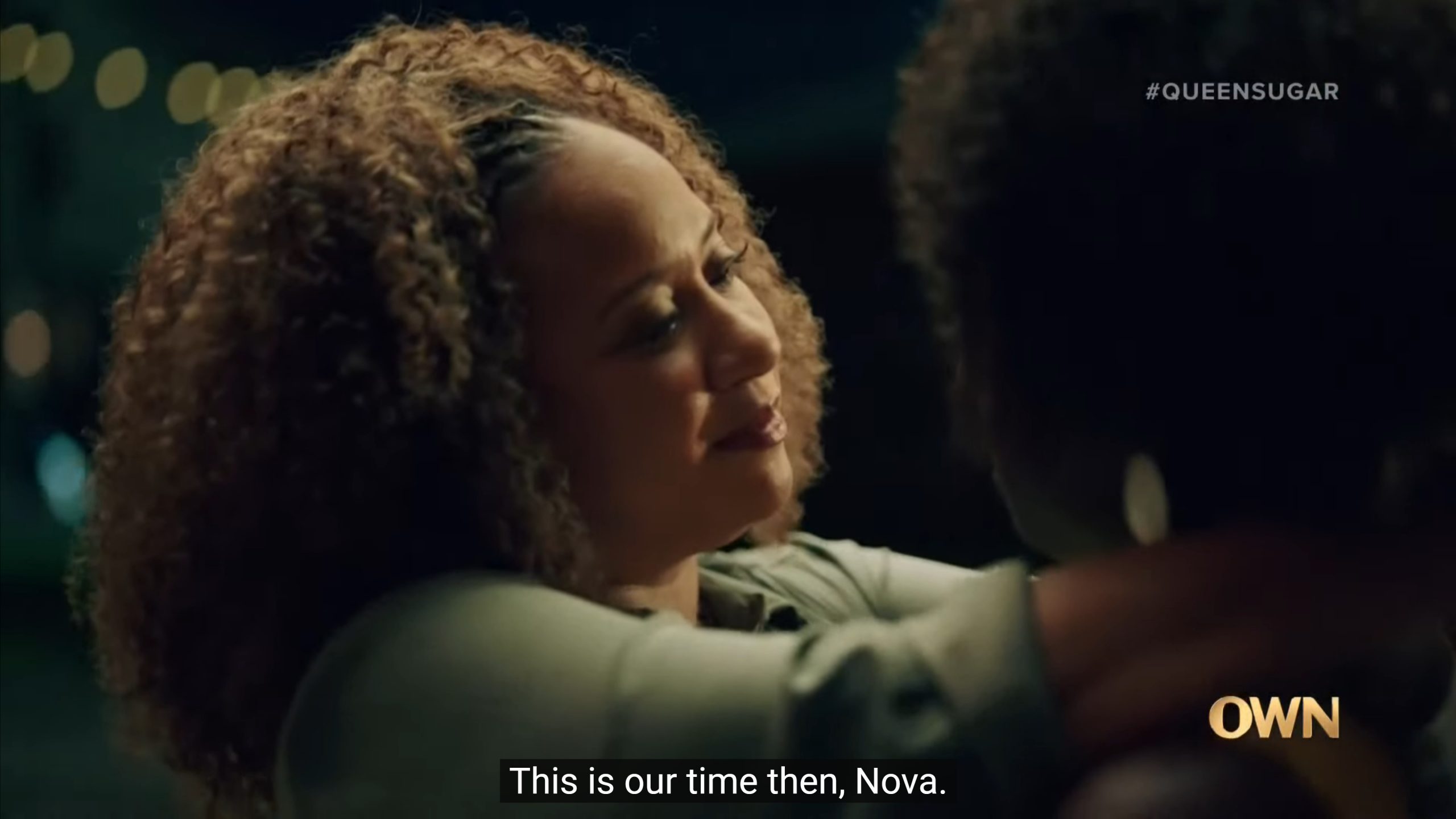 For many, the path forward seems easier than what they dealt with in the past. However, that doesn't mean new challenges won't force them to use their old tools.
Aired (OWN)
11/1/2022
Episode Title
Whisper To Us
Director(s)
Aurora Guerrero
Writer(s)
Sara Finney-Johnson, Charles Ray Hamilton
Introduced This Episode
Randolph
Trent L. Horn
This content contains pertinent spoilers. Also, images and text in this post may contain affiliate links which, if a purchase is made from those sites, we may earn money or products from the company.
Recap
Dreaming Of A Better Future – Darla, Ralph Angel, Micah, Cardale, Nova
With Darla beginning the process of moving on from Chase, peace has come over her. The kind that allows her to let Nova make her movie, as long as it makes it clear that, in the end, she, Darla, won. But, while Darla has begun moving on, Ralph Angel is struggling. He came face to face with the demon who was haunting his wife and couldn't kill him. He got some hits, but Darla's relief isn't shared. Which leads Ralph Angel to consider therapy because he isn't sure how he can get past this.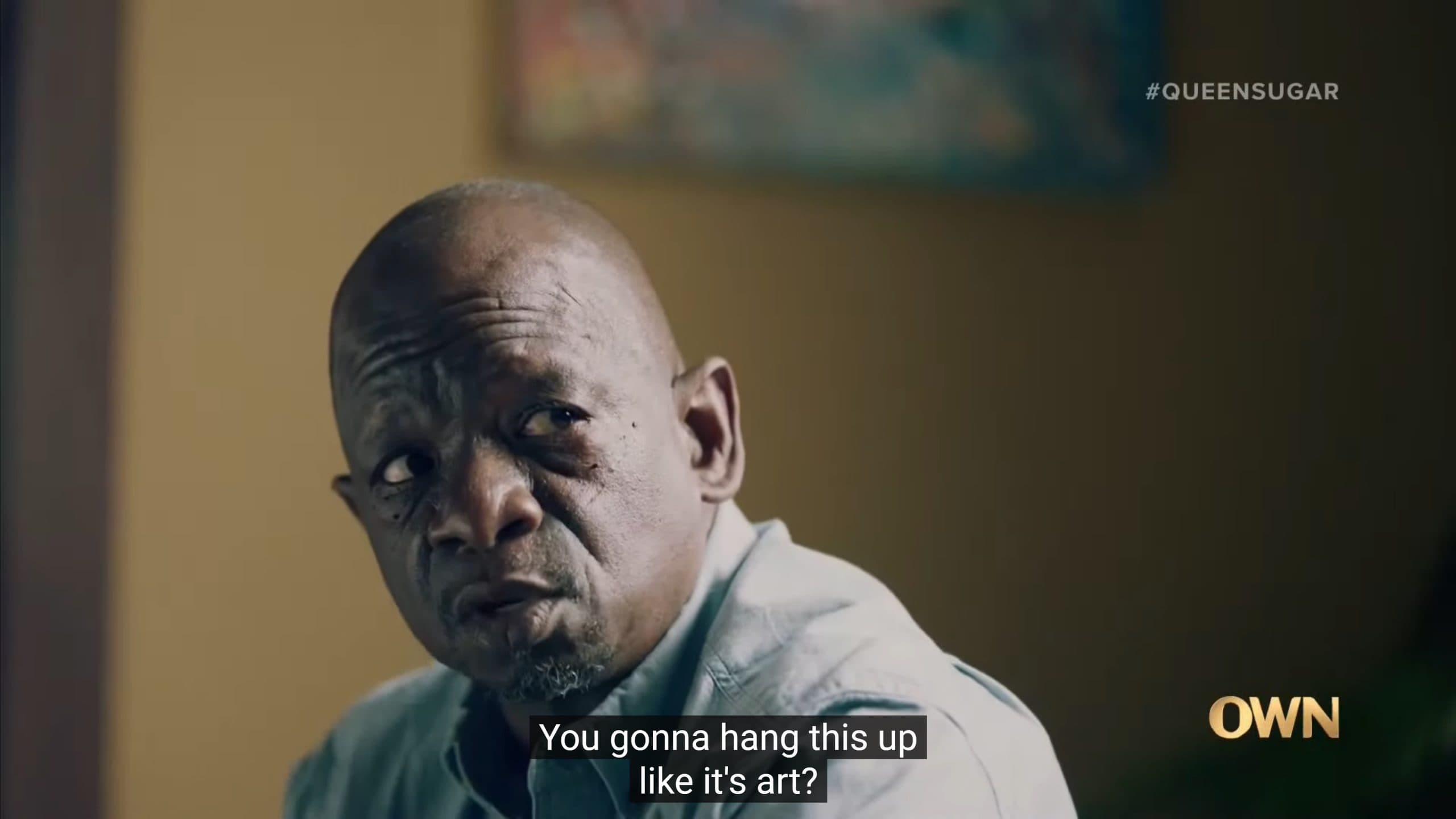 As for Micah? He and Cardale make up after past misunderstandings, and Cardale even gives his blessing for Micah to sell the picture of him and Ralph Angel embracing, with the profits going to the Co-Op. And with it selling and Micah seeing he can make money through meaningful work, it seems he is going to use his experience with NFTs and create the kind of collective that sells meaningful work, rather than seek out viral sensations.
The Things We Missed Out On – Nova, Camille, Aunt Vi, Hollywood
Joaquin and Dante leaving have triggered something in Aunt Vi. While children have come and gone before, now the in-and-out feeling disturbs her. Hollywood takes this as a sign that maybe they should foster, but it might go deeper than that.
Switching to Nova, she and Camille spend the day together reminiscing over the good times and the demise of their relationship when Billie outed Nova, in retaliation, and Nova abandoned Camille due to Ernest shifting how he looked at her. But things are different now, and with knowing Ernest was coming around, after whatever caused fear, grief, or other unknown emotions, Nova is more free.
However, with still having a boyfriend, Nova isn't so free to pursue what the very single Camille seems willing to initiate.
Working From The Inside and Outside – Nova, Hollywood, Aunt Vi, Darla, Ralph Angel, Randolph
The local schools are in a crisis. For Nova, the issue is books and subjects being banned since it makes parents uncomfortable. For Hollywood, the issue is kids like Dante being bullied and treated badly and school not being safe. Both decide to do something about that, especially after a school board meeting leads to an exchange of words between Nova and a parent, with Hollywood and Aunt Vi backing Nova.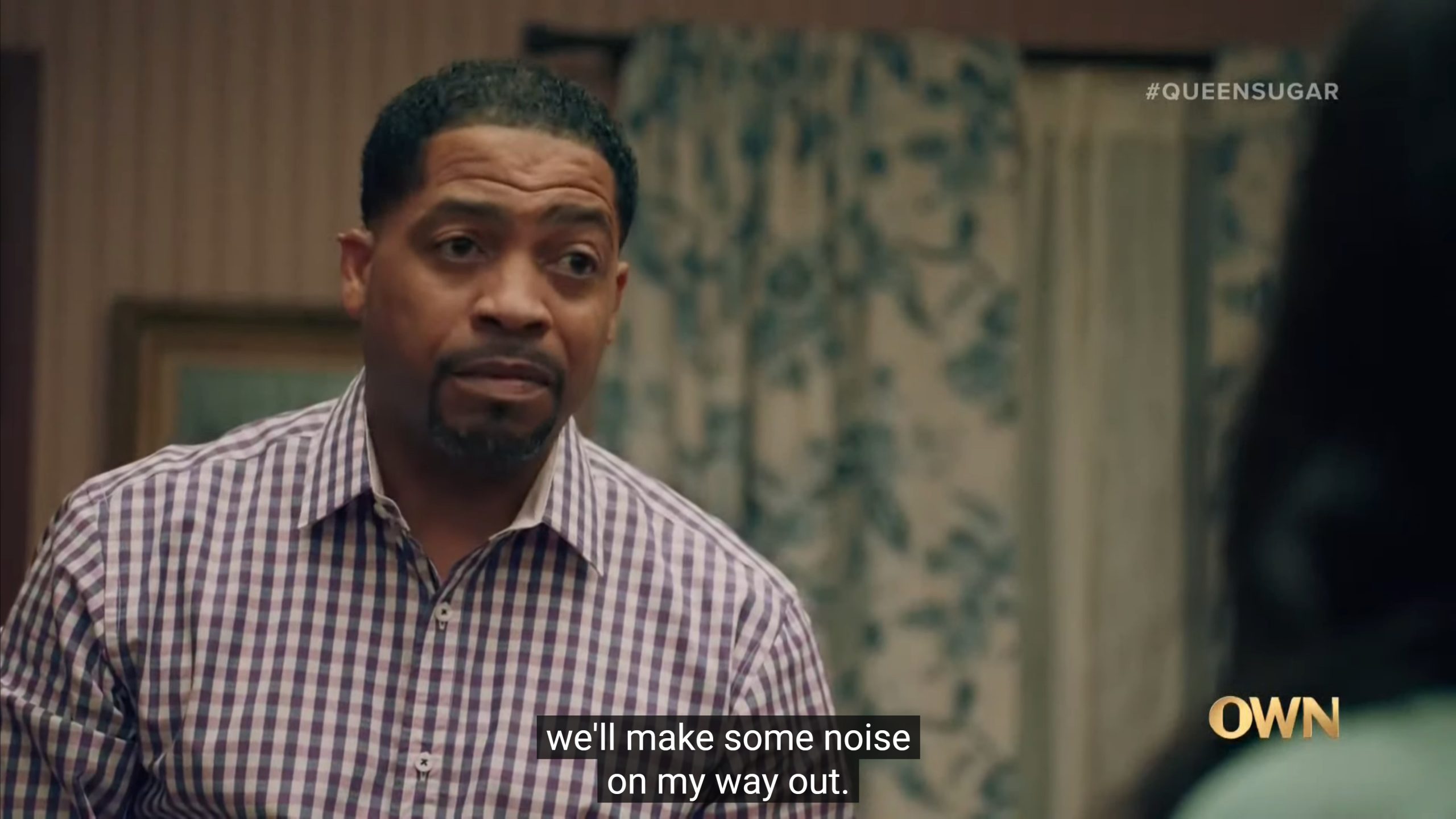 Hollywood decides he will run for the school board, and of course, Aunt Vi will help him. And as they prep for that fight, Mr. Randolph, from the farmer's loan office, he reveals not only the applications from Black farmers that were being sat on but Sam Landry and his company, not paying any of their loans in 18 months. Add in Darla learning they are selling parts and building someone on Betty's land, Parker's mother's, and it leads to Aunt Vi believing it is time to see Betty and confront her about what's going on.
Things To Note
Question(s) Left Unanswered
What's the full story between Betty, Aunt Vi, and Sam?
Why haven't the Landrys been paying their bills? 18 months is a long time, and while I get COVID played a role, aren't they one of the richest families around with friends in high and low places? Surely they haven't put everything into the mall, buying up land, and waiting for it to pay off, right?
So, is Nova's boyfriend going to show up right when she is in the middle of making out with Camille, or is Nova going to make some boundaries?
What Could Happen Next
Nova cheating on her boyfriend or having a short transition period between being with him and ending up with Camille
The series ending with Hollywood and Aunt Vi not just fostering but adopting someone
Aunt Vi and Darla selling Vi's Pies nationally, and that leading to Aunt Vi having the kind of money to buy back her family's land and the parcels of a few others as Landy Enterprises goes bankrupt
Review
---
Community Rating:
---
Highlights
Recognizing You Need Activist On The Outside And Inside
While you can rage against a machine, the only way to change it is from the inside. For as much as many fantasize about dismantling or replacing the machine, when talking about politics, more often than not, that isn't possible. Especially in the year 2022, in western society. For new governments mean revolutions, dramatic changes, and from the local to the national level, no one wants change. They just want a better, or more, piece of the pie.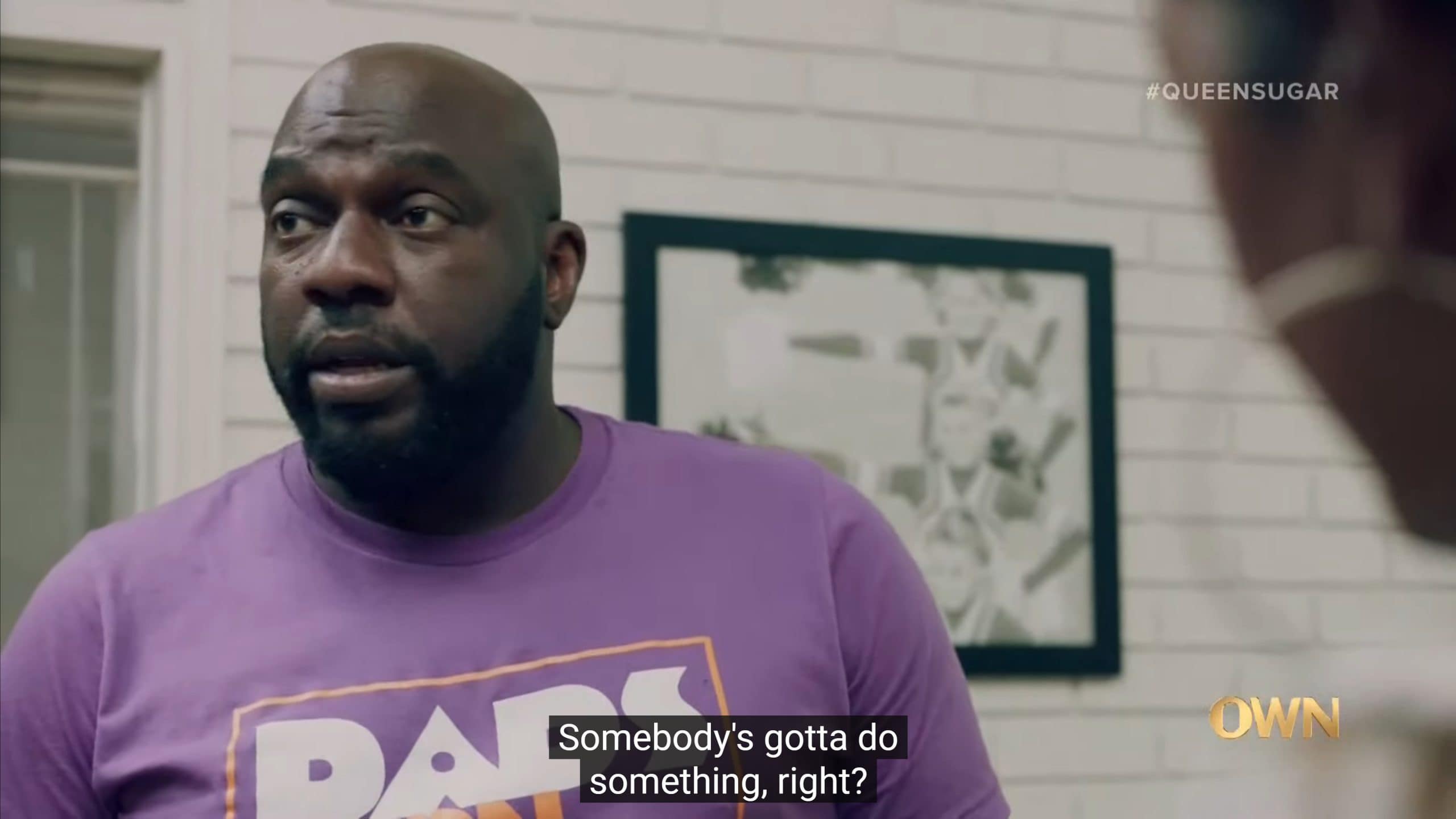 Case in point with the school board. The White man arguing with Nova just wanted it to be where his existence didn't feel damned, while Nova wanted the truth put out there. But, with children at stake, things are personal, damn logic, and with a 3-2 vote against Nova, it becomes clear that while activism can change minds, it doesn't make majorities.
So Hollywood deciding to run, get involved in the process, is a major thing. Yes, Charley ran and won locally before, and that made some changes, but it can't just be one. While becoming an activist is a job for many, all you can do is hope to change hearts and minds. It is the actual politician who creates, changes, or repeals laws. Sometimes with a mandate or with sheer will and political prowess.
Micah Using What He Learned From Evil To Do Good
Another important reason to work within the machine, no matter the industry, is because you can take what works and discard what doesn't. Micah working with Zane gave him an idea of how lucrative NFTs can be, beyond the theory of his class, and how a collective can work. So with Micah wanting to make a team who can build a brand around justly photography and art, he is taking what Zane tainted and not only redirecting those like-minded to him, but also providing them an alternative platform and culture.
On The Fence
Camille and Nova
The issue at hand is Nova has a boyfriend. Yes, we haven't seen that man in ages, but that doesn't mean he doesn't exist, and it hasn't been long enough to consider him to be a ghost. So as cute as Camille and Nova are, this seems very close to her falling into old habits where she blows up the relationship just because someone got too close and saw her vulnerability, beyond her in the nude.
[ninja_tables id="55776″]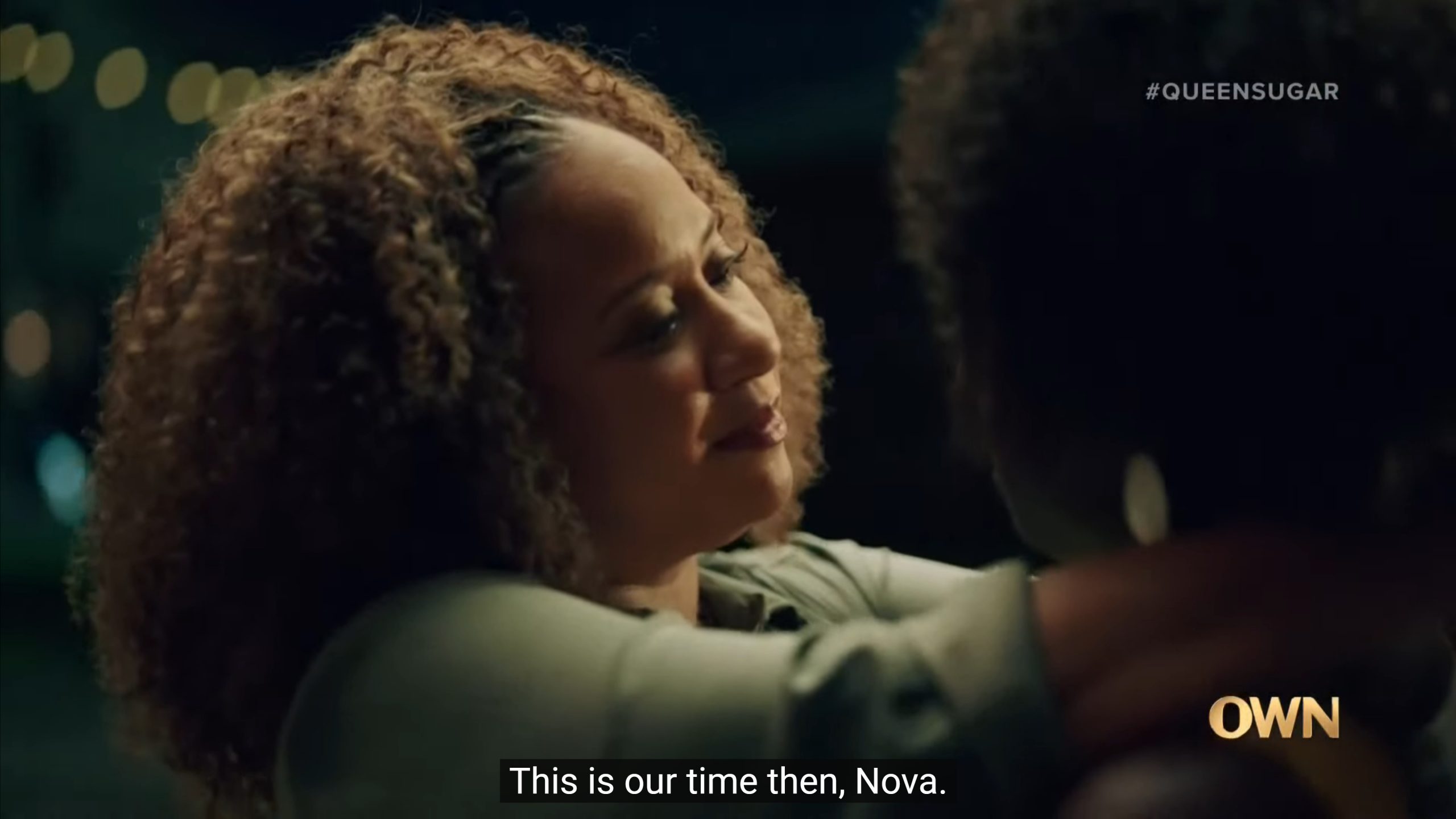 Queen Sugar: Season 7/ Episode 9 – Recap/ Review (with Spoilers)
Overall
With four episodes left, "Queen Sugar" pouring its heart into giving us hope for each character is a blessing. And as they strengthen themselves for their final battle with Sam, it leads you to believe that "Queen Sugar" can end on a happy note.
Highlights
Micah Using What He Learned From Evil To Do Good
Recognizing You Need Activist On The Outside And Inside
Disputable
Camille and Nova
---
Follow, Like, and Subscribe
Community Rating: 0.00% (0) - No Community Ratings Submitted (Add Yours Below)