While a literal storm is on the horizon, the people it brings to St. Jo are worth worrying about.
Aired (OWN)
10/18/2022
Episode Title
Our Senses Restored
Director(s)
Patricia Cardoso
Writer(s)
Alan Mordan, Ava DuVernay
Introduced This Episode
Chase
Eric C. Lynch
This content contains pertinent spoilers. Also, images and text in this post may contain affiliate links which, if a purchase is made from those sites, we may earn money or products from the company.
Recap
Look What The Storm Brought In – Calvin, Nova
Calvin's dusty behind shows up, trying to make one last plea to get back with Nova, and because of the storm, the two spend the night talking and Nova coming to the same conclusion she did before. Things with Calvin are too difficult, and too messy, and she is at a time of her life where the work being messy and difficult is worth it. Her personal life being messy and difficult is not, so while it is nice to see him, he is dismissed.
Storms Are A Good Time For People To Come Together – Joaquin, Dante, Sandy, Billie, Hollywood, Aunt Vi
This storm drums up bad memories for Joaquin. His anxiety is skyrocketing between memories of his uncle dying in one of the last big storms and his parents potentially never returning. Luckily though, Aunt Vi knows how to talk him down and when it comes to Dante, who is either being bullied, picked on, or just getting into fights, he and Hollywood further their bond. How? Well, by Hollywood revealing he got picked on until mid-high school but used his wits and humor, inspired by Richard Pryor, to make a better life. Which leads to Hollywood introducing Richard Pryor to Dante since he doesn't know who that is.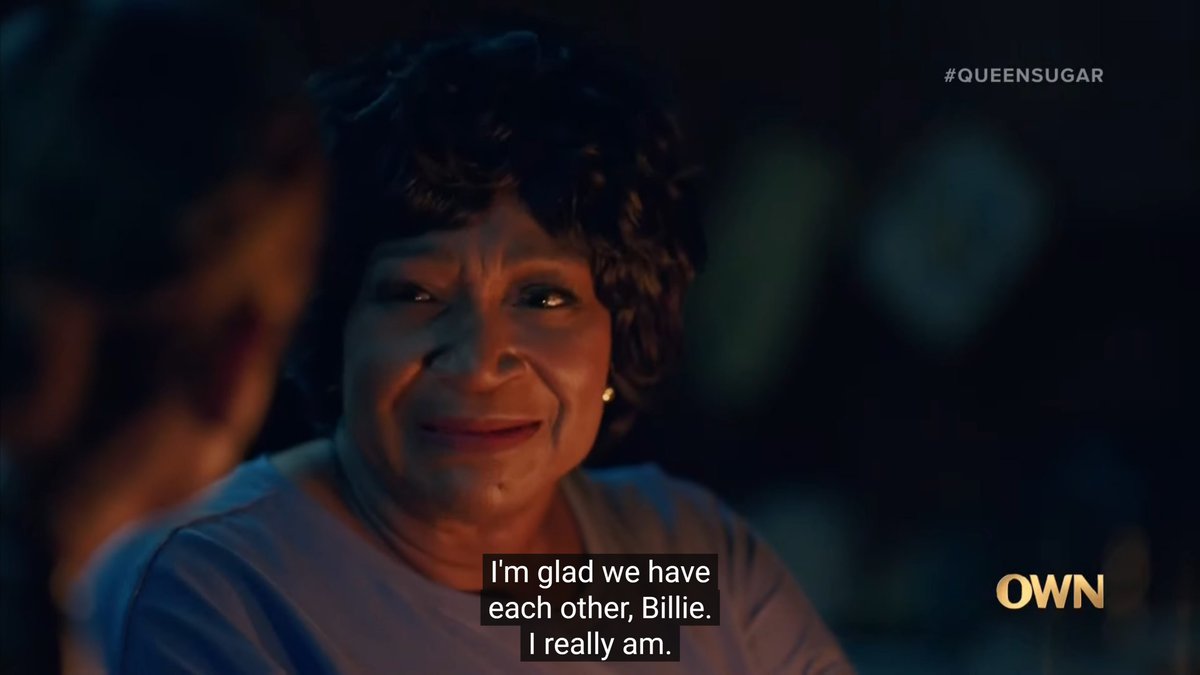 As that happens, Sandy and Billie bond while Prosper is away, talk, and get to know each other better. Billie talks about her mom and how her mom mishandled the Jimmy Dean situation, and Sandy helps comfort Billie, who never got adjusted to storms in St. Jo. Also, since Sandy doesn't have kids, her parents died, and she wants to be closer to Billie, she asks her to be her maid of honor.
Lightning Is But A Grand Entrance For Evil – Chase, Micah, Ralph Angel
Ralph Angel picks Micah up from the airport, and while Micah's NFT debacle is part of their conversation, things shift as they head to their family home. There, they make sure the house is boarded up and safe, and Ralph Angel even has them go in to wait out the storm. This leads to them noting the height marks in the doorframe and reminiscing.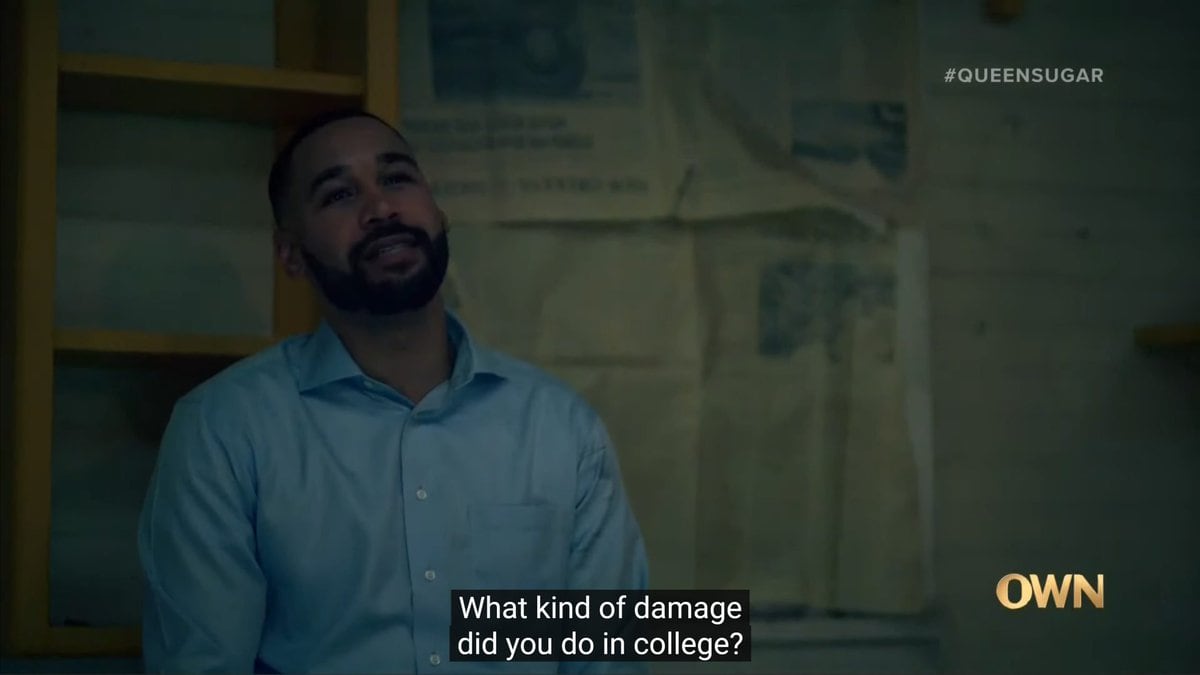 At least until there is a knock on the door from an out-of-towner, and after some small talk, Ralph Angel realizes that this man is Chase, Darla's r****t! This leads to Ralph Angel wanting to mess him up as soon as he realizes, but luckily Micah is able to keep his uncle from going back to jail.
Things To Note
Question(s) Left Unanswered
Why in the world did Chase think it would be a good idea to track down Darla and meet with her face to face?
So, was Calvin showing up just part of the show's farewell tour because, he wasn't a face I missed
Would Micah's NFT thing be bigger if Charlie was around?
What Could Happen Next
Ralph Angel whooping Chase's ass, again
Review
Highlights
Ralph Angel Beating Chase's Ass – ON SIGHT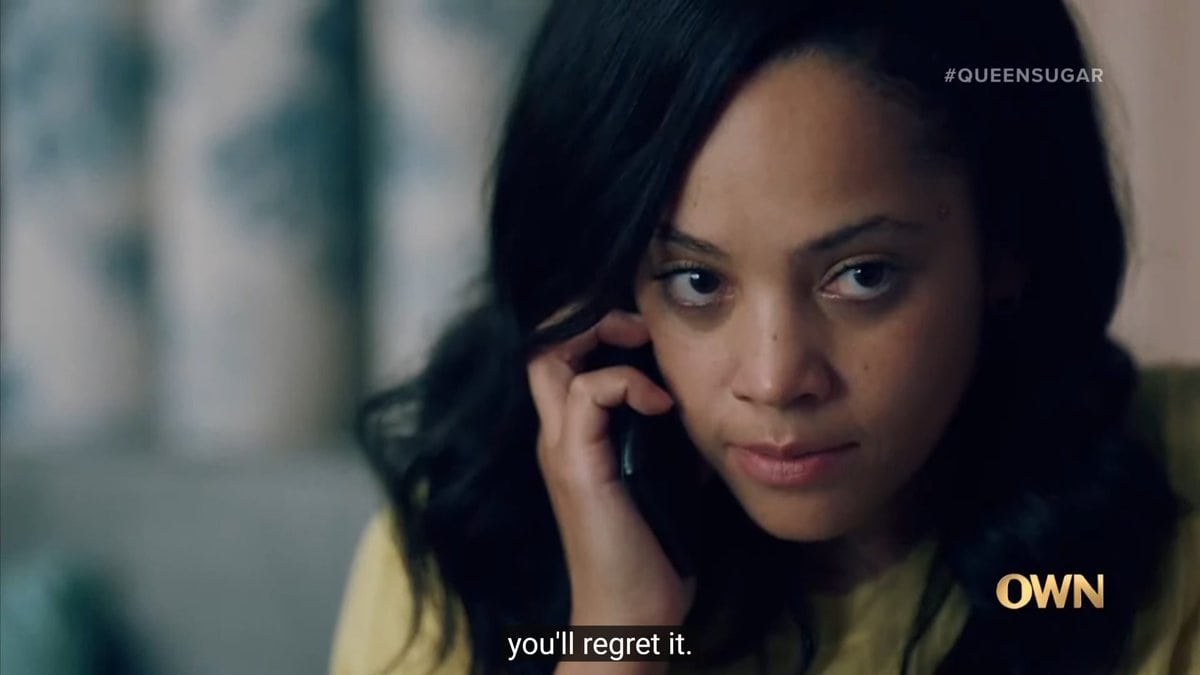 It's what he deserves. Chase has shown himself to be a creep, and his harassment of Darla can't be justified. So Ralph Angel hemming him up was one of the few cathartic moments for not only viewers but certainly Ralph Angel.
Billie Bonding With Sandy
With Billie's mom gone and Sandy not having children, you can see for both found an opportunity. Billie's mom seemingly died with a negative perception of her daughter, and while we don't know whether or not Sandy wanted kids or could have them, Billie being her future daughter-in-law isn't lost on her. So, in a way, both get a sort of do-over. Billie gets a mother who will seek to listen and understand, and Sandy gets to experience motherhood without the headache of the juvenile years.
On The Fence
Nova's Exes Popping Up Like Weeds In The Spring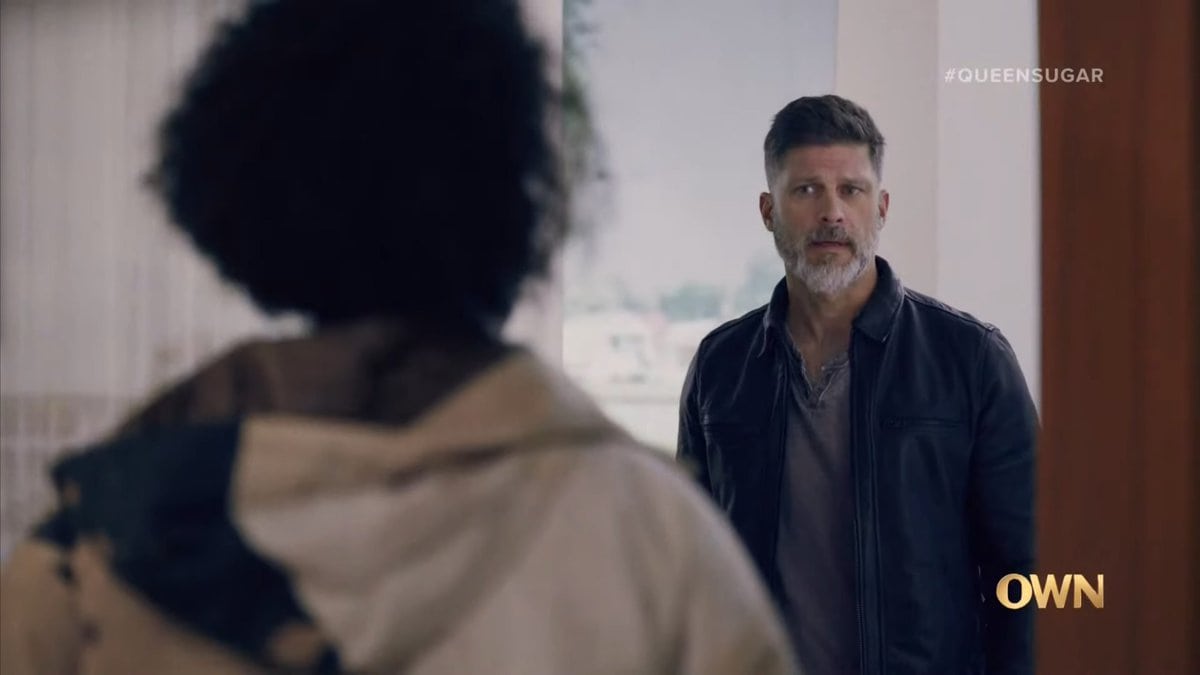 While seeing Nova's exes isn't always terrible, seeing Calvin led to a massive eye-roll. Rather, it would be interesting for Remy to pop up, see what has become of the local farmers. Hell, Dr. DuBois showing up would also be major, since Nova and he broke up when they were starting to gain traction, and her becoming a best seller on her own is a quite notable glow-up. One that didn't require his need for controversy to get points across.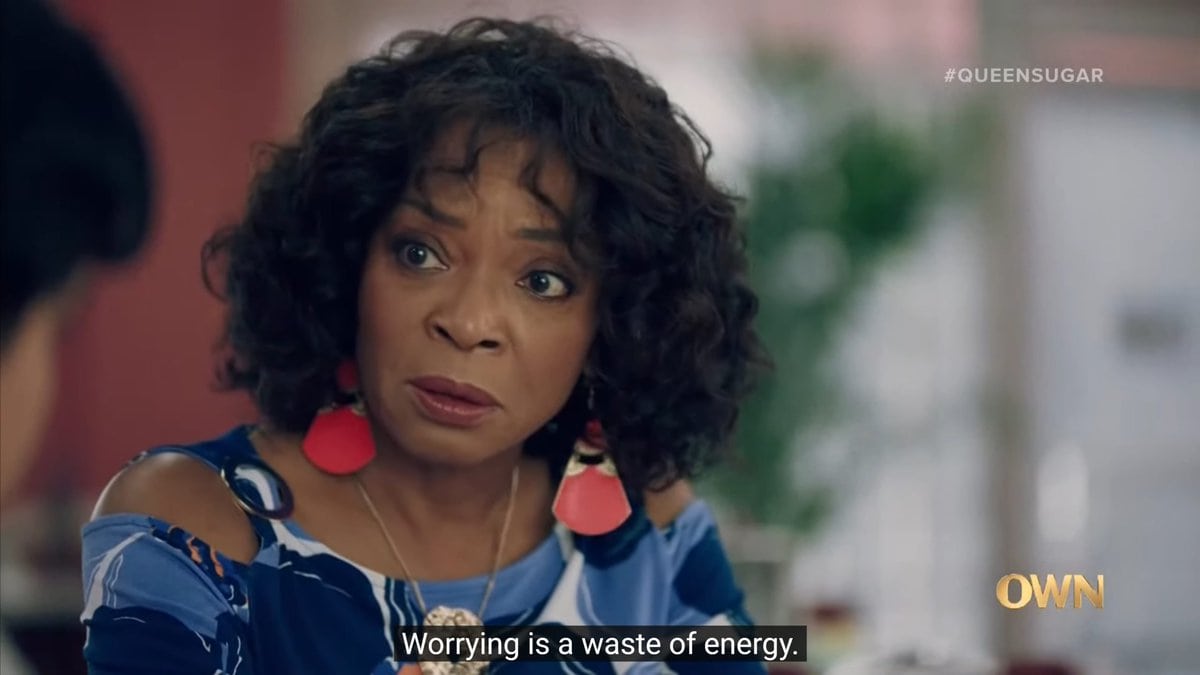 Queen Sugar: Season 7/ Episode 7 – Recap/ Review (with Spoilers)
Overall
As we start heading towards the final stretch, so comes the need to ask if more familiar faces or names will come about and whether their visit will recap what has already happened or allow what appeared to be a dropped storyline to finally conclude.
Highlights
Billie Bonding With Sandy
Ralph Angel Beating Chase's Ass – ON SIGHT
Disputable
Nova's Exes Popping Up Like Weeds In The Spring