Queen Sugar: Season 7/ Episode 13 [Finale] – Recap/ Review (with Spoilers)
OWN's legendary show "Queen Sugar" comes to an end, but is it an ending that delivers what fans have longed for, or is it bittersweet all over?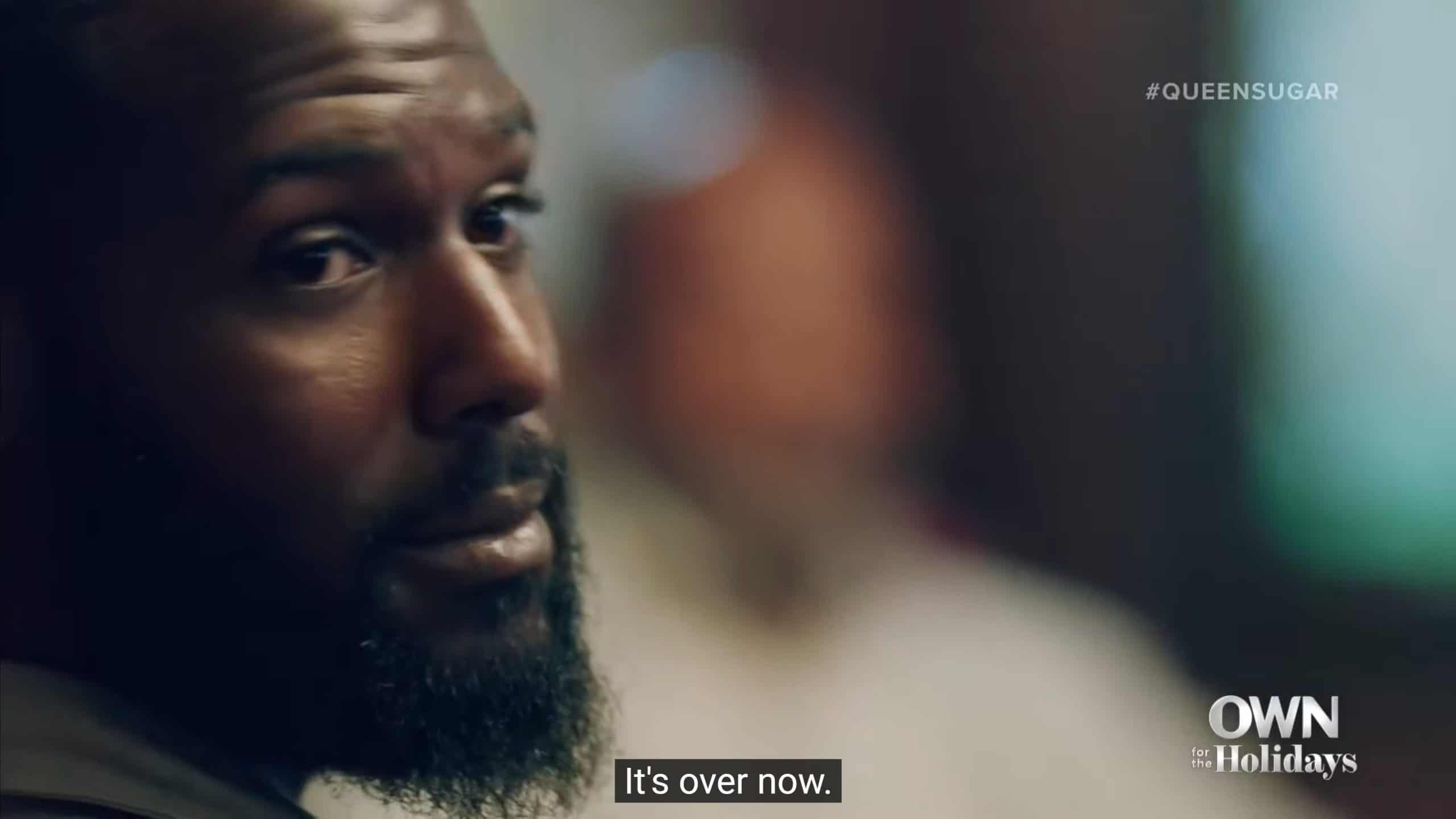 OWN's legendary show "Queen Sugar" comes to an end, but is it an ending that delivers what fans have longed for, or is it bittersweet all over?
Aired (OWN)
11/29/2022
Episode Title
For They Existed
Director(s)
Ava DuVernay
Writer(s)
Ava DuVernay
Introduced This Episode
Paulie
Faith E. Bogle
Recap
This content contains pertinent spoilers. Also, images and text in this post may contain affiliate links which, if a purchase is made from those sites, we may earn money or products from the company.
All Children Deserve Love & The Truth – Paulie, Blue, Darla, Ralph Angel, Aunt Vi, Hollywood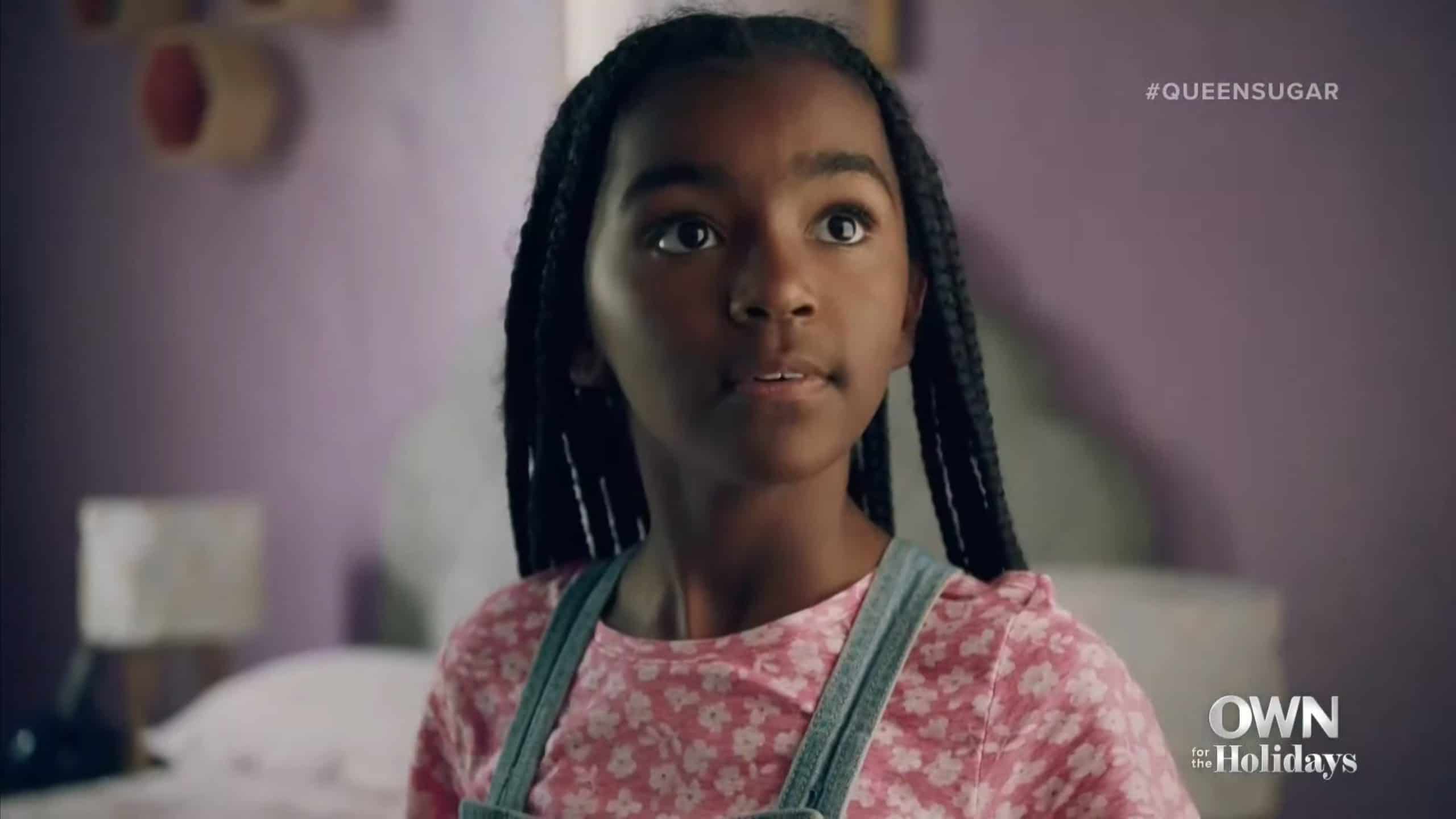 With it being any day now when a child may come into Vi's home, it makes her pies going viral, and the shop becoming extra busy, almost push the idea that maybe this is bad timing. However, when Paulie, a girl only a few years younger than Blue, steps onto Vi's doorstep, she and Hollywood are ecstatic. Instantly, the three become a family, and while the show doesn't address the uptick in Vi's work and now being wholly responsible for a child who is a long-term foster, if not someone she could adopt, she and Hollywood are happy.
As for Blue? Well, against Darla's wishes, Ralph Angel brings up that he knows something about Blue's biological dad. It all comes about with Blue saying he doesn't feel like he belongs in the DC Academy he goes to and Ralph Angel presenting both of Blue's parents are alums. This leads to some questions, in which Blue is allowed to take the lead, but with Blue being mature enough to recognize his dad didn't want him, and he is doing fine without him, he doesn't ask too much.
But, while Blue is mature enough to recognize he doesn't need his biological father in his life, he isn't mature enough to not slip up when Darla knows something is off. She is pissed once she realizes what Ralph Angel did, and it gets so bad she heads to DC, with true, days before the auction where Ralph Angel could potentially get his family's land back. Luckily, a serious conversation between the two in DC patches things up, but for a second, it was looking like we may have lost these two due to Ralph Angel's actions.
Being Grown Means Learning How To Apologize – Micah, Charley, Aunt Vi, Nova, Calvin
Micah's beef with Charley outweighs one of the biggest nights of her life, potentially being elected to congress and him being there for her. He even has the audacity to show up to Vi's restaurant, knowing Aunt Vi would question him not going or being in California, and getting buck with her and noting he is a grown man.
Naturally, he apologizes when he calms down, and to much surprise, Charley is seen in the flesh, despite what the actress stated in past interviews, and she talks with Micah. Seemingly, after barely losing, the pressure has settled, and now she can decompress, evaluate, and just talk with Micah about his plans, and she actually agrees and supports what he plans to do. Which is a major win for Micah.
Which leads us to Nova and Calvin. Being that so many people of Nova's past show up, she takes it as a sign. However, despite Camille existence, she chooses Calvin. The man who made her a mistress, a hypocrite in some ways, and so much more, he was ultimately chosen as not only a partner but seemingly to be the father of her first child. And to add another level to it, they share her Aunt Martha's home, where Nova is granted access to her mother's reading room/ sanctuary and given the deed to at least three places where Nova can continue to build community.
Dreams Never Die – Ralph Angel, Jacob, Hollywood, Prosper, Billie, Darla, Sam, Remy, Charley
The first win of the episode is Hollywood winning a set on the school board. Following that is Billie going back to college, but the ultimate win is Ralph Angel getting his family's land back and seemingly ending the generational war with Sam and the Landrys. Now, how does this win happen? A combination of Remy being able to help see how much money Sam's allies could come up with in the bidding war and then Jacob, Sam's nephew. He has a meeting with Prosper and Hollywood and even has a chat with Charley, that got him involved, and Sam thinks Jacob, at the auction, Jacob is on his side.
This assumption makes Jacob's reveal this was all about his own personal comeuppance against Sam, after Jacob made something of himself without him, all the more sweeter. And with Jacob giving people their land back and becoming partners in Jacob's new liquor business, every Bordelon ends this season in a good place.
Nova is pregnant and deeply in love with Calvin. Vi and Hollywood have Paulie, who has no other family, so the chance of her being adopted by the two are high. Ralph Angel and Darla, despite him talking to Blue about Chase, are in bliss and back at their old house. Charley and Davis are in love and happy, and Micah is flourishing in New York. Oh, and lest we forget, Blue remains the lovable, inquisitive, and sweet boy he was when Ernest passed. And with this peace of mind, it seems Ernest is ready to move on from this life and look into the next.
Things To Note
Question(s) Left Unanswered
Is it wrong I was wishing for Trudy's ghost to show up too? Granted, we've seen her far less than Ernest, so it would have taken a moment to click to remember who she was, but still.
What's next for Charley?
Why didn't either of Darla's parents come down to see what all the shouting was about?
How big were the margins for Hollywood's win, and, all things considered, shouldn't his election been the same day as Charley's?
I can't be the only one who thought Nova would end up with Camille, right?
Collected Quote(s)
Love goes its own way, just like the river. You can't force it or make it go your way. If you smart, you'll just flow with it.
— Ernest quoting Trudy
It doesn't matter how love comes, rich, poor, man, woman, Black, White, here, or hereafter, it flows its own way and you gotta flow with it.
—Ernest
It may not be my fault, but it's still my responsibility.
— Charley
You have to be satisfied with how hard you tried.
— Micah
Review
---
Community Rating:
---
Notable Performances or Moments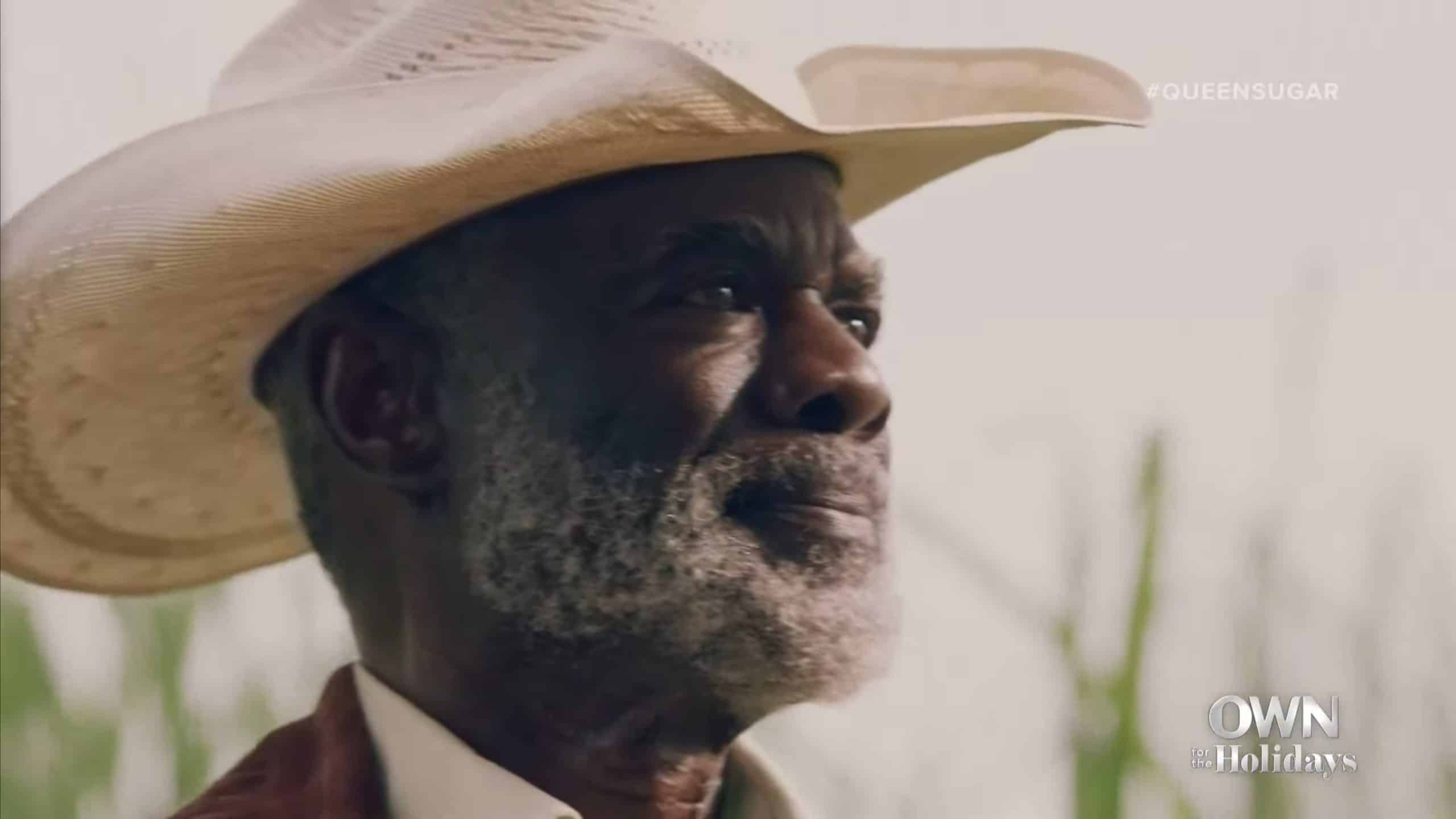 Ernest checking on his family one last time before heading off to the next world
Highlights
The Bordelons Won More Than Just Their War With Sam And His Family
We have watched this family get put on the ropes for seven seasons, and only one season allowed us any real reprieve. So to see them each have it all reminded me of watching "12 Years A Slave." When you get to the end, and Solomon gets all he deserves after you sat there watching him suffer and being so emotionally invested, you feel like you are suffering too? It's hard to not cry. It's hard to not make his joy personal and almost vicariously live in the moment and want to draw from it.
"Queen Sugar," while a dramatic show, tried to bring both a sense of entertainment and realness. It wanted you to recognize the Black experience these characters go through, alongside the universal human experience anyone watching could feel. And it is in watching Aunt Vi find a man like Hollywood, after living a life dedicating herself to others and doting as much on her blood relatives as she did her found family, that gives you hope. It is watching Darla go from the highs of the privileged life she had in DC to becoming Star, and then reinventing who Darla is as a mother, an advocate, and so much more that gives you hope.
Heck, Ralph Angel's story, Micah's story, Charley's, anyone you can name who are protagonist give you a sense that, as long as you pursue being true to yourself, using your privilege to at least help one person be able to stand on your feet, blessings will come. The storms that will inevitably hit your life you will withstand. And, even if you think you have lost it all, someone will remind you that what you may have lost in material possessions can never amount to the love and care of the people who you've touched and will be there for you eternally.
On The Fence
Nova Ending Up With Calvin
The side eye will always be there regarding Nova and Calvin. My vote was Nova getting with Camille since we haven't seen Nova have a good romantic relationship with any woman in her life beyond Camille. Hell, maybe a good relationship with any man, for Dominic had some serious insecurities that would rear his head.
But, like Jacob coming through in the clutch, Calvin's presence is all about trying to show people can change, or all White men aren't the same.
Finally Getting A Flashback In The Finale
"Queen Sugar" has been a show with very few flashbacks. Offhand, there was seeing Ralph Angel and Nova as teens, when Hollywood found Darla with Blue, back in her drug-addicted, sex worker days, but no other moments really stand out. In this episode, however, we get after Billie's mom died, Ralph Angel before he went to jail, and when you think about how much trauma, heartache, and drama we've witness, it is hard to not think of all the good times and moments talked about, we could've seen as they happened. Be it Nova as a teen, being with Camille, or Charley as a teen, finding refuge in Aunt Vi's house because she felt like an outsider at her dad's. Heck, seeing Aunt Vi before the Jimmy Dale days and just a lot that, while you can accept the writers of "Queen Sugar" didn't want us to dwell or focus too much on the past, it doesn't make not getting to see it for ourself not feel like a lost opportunity.
[ninja_tables id="55776″]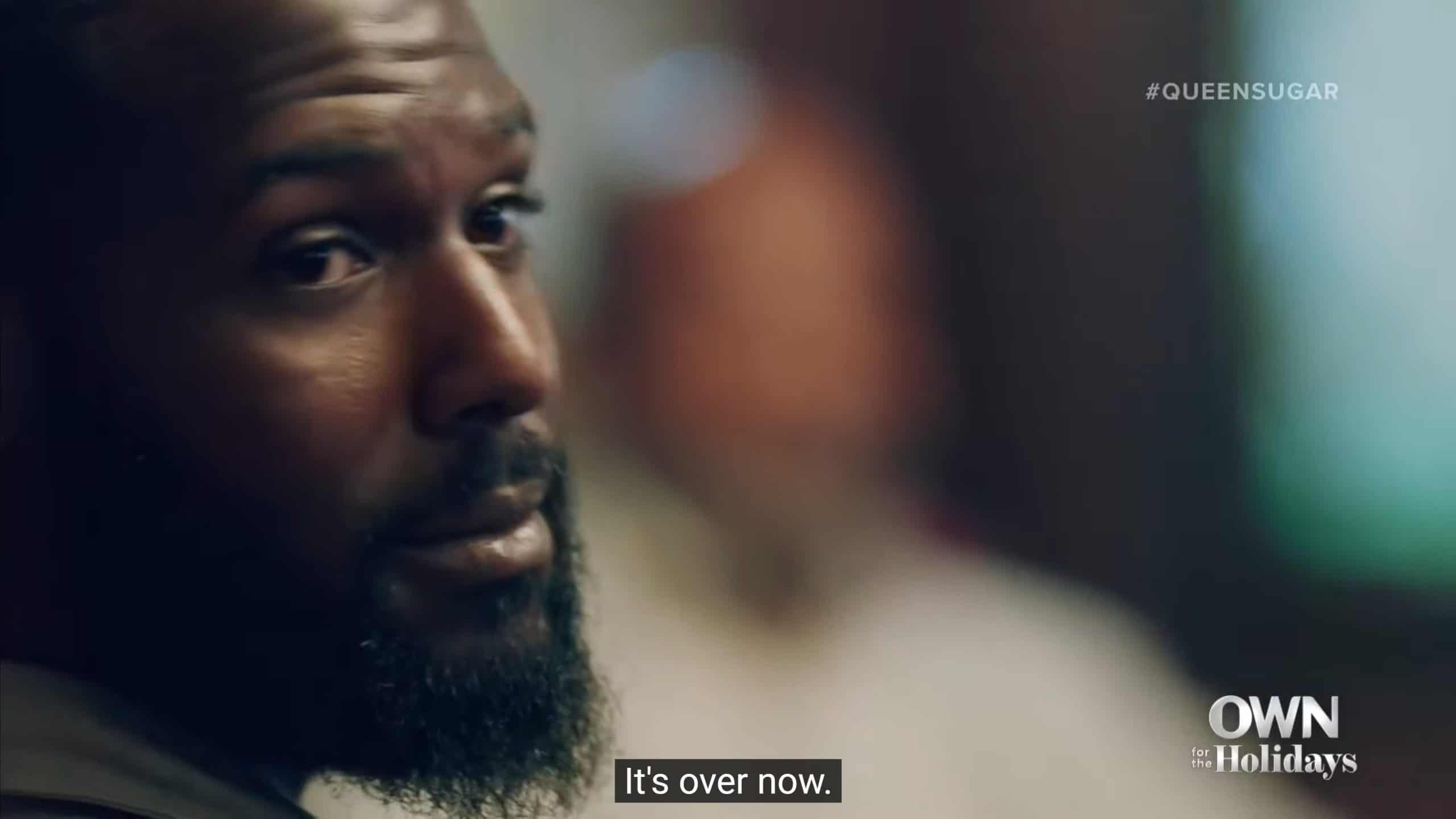 Queen Sugar: Season 7/ Episode 13 [Finale] – Recap/ Review (with Spoilers)
Overall
"Queen Sugar" is likely one of the few shows to go on this long that has a satisfying conclusion. Heck, beyond satisfying, sans Nova and Calvin ending up together, as it leaves you feeling relieved since everyone gets what they have longed for and struggled to achieve for not just our time with them but, for some, their whole life.
Highlights
The Bordelons Won More Than Just Their War With Sam And His Family
Ernest checking on his family one last time before heading off to the next world
Disputable
Finally Getting A Flashback In The Finale
Nova Ending Up With Calvin
---
Follow, Like, and Subscribe
Community Rating: 0.00% (0) - No Community Ratings Submitted (Add Yours Below)