Queen Sugar: Season 7/ Episode 12 – Recap/ Review (with Spoilers)
---
Community Rating: 0.00% (0) - No Community Ratings Submitted (Add Yours Below)
---
This post may contain affiliate links and spoilers. Please read our disclosure policy.
---
In the penultimate episode of not only the season but series, Blue returns, Hollywood debates someone for a school board position, and Sam gets hit with a comeuppance.
Aired (OWN)
11/22/2022
Episode Title
Be and Be Better
Director(s)
DeMane Davis
Writer(s)
Eddie Serrano, Alan Morgan
Introduced This Episode
Dr. Barnes
George Bryant
Recap
This content contains pertinent spoilers. Also, images and text in this post may contain affiliate links which, if a purchase is made from those sites, we may earn money or products from the company.
Why Delay Stepping Into Your Purpose? – Micah, Keke, Dominic, Dr. Barnes, Nova, Billie, Charley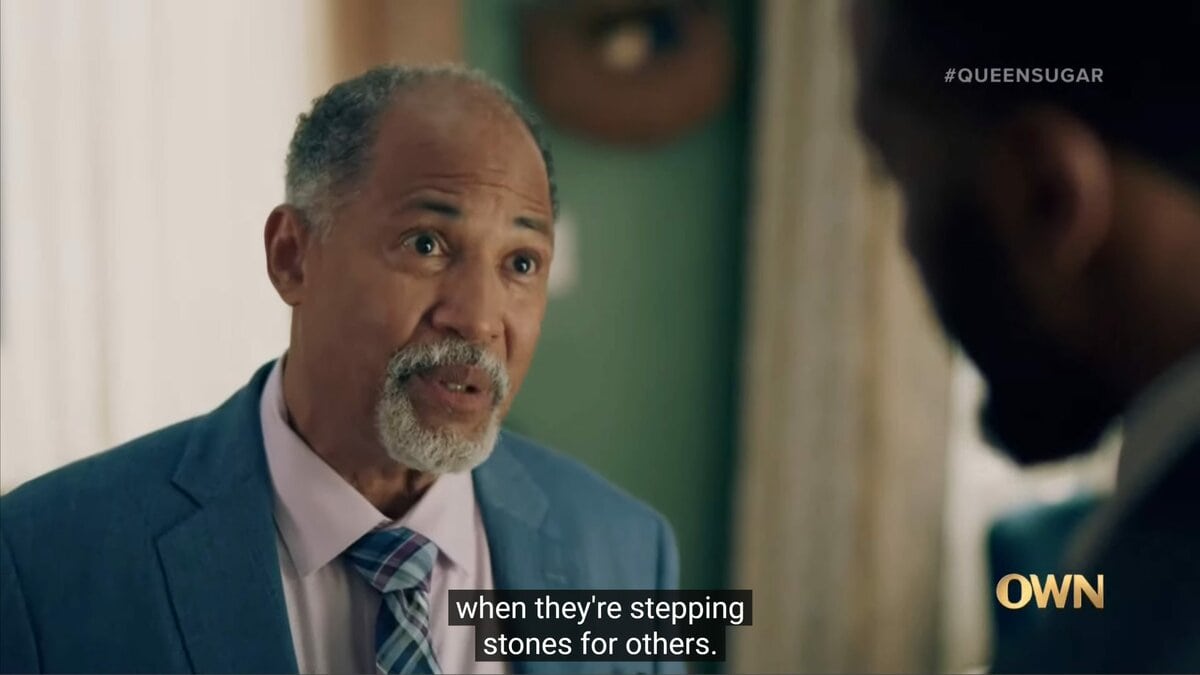 Both Dominic and Micah get grand opportunities, but in pursuing these opportunities, it seems like they are potentially leaving the one they love behind. Dominic has an opportunity to go to Mali for more than a year, with the blessing of a notable archaeologist at his institution, Dr. Barnes. With that, he asks Nova to come with him since he doesn't, and maybe can't, do long distance.
However, Nova is fully committed to New Orleans, and with that, the two break up amicably, with Billie down for a drink if Nova needs one. But, between mourning her Aunt Martha and all she is inspired by after her death, she seems preoccupied with her next writing piece.
As for Micah? With having the opportunity to become the east coast artist coordinator for the law enforcement accountability project, he is hyped. Add in him falling in love with New York as a second home, and it seems Keke is one of his biggest, maybe few, supporters at first. Now, why few? Well, because Micah is talking about dropping out of school to do this job, and when he tells Charley, she flips out. It isn't clear how the rest of the family feels yet, though.
Preparing For The Next chapter – Hollywood, Aunt Vi
Between Hollywood running for the school board and with Vi prepping for a foster child, there is a lot of anxiety and work being done in that household. However, between a stellar debate performance and having everything ready for a girl or boy, teen or child, the dynamic duo seem ready for whatever opportunities present themselves. Including Vi's Pies finally getting put in grocery stores beyond a local footprint.
Fortune Smiles On Those Who Put In The Work – Blue, Darla, Prosper, Sam, Ralph Angel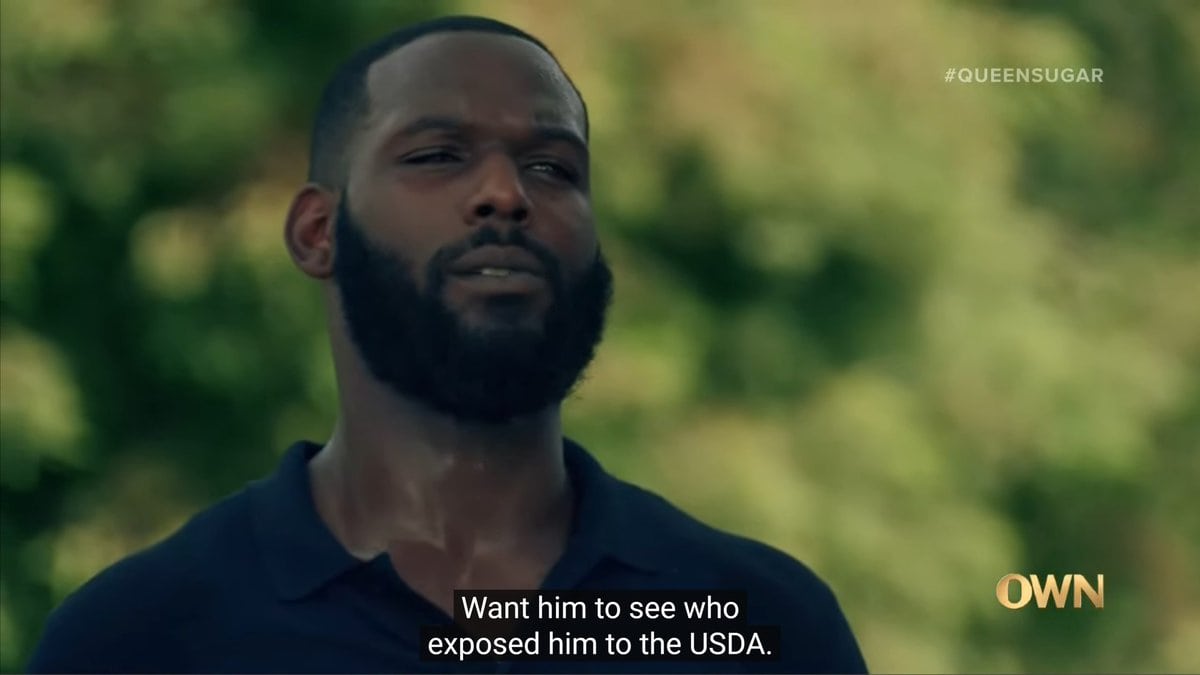 With the USDA unable to protect him, and his loans going into default, Sam finds himself embarrassed as items are put out on the grass, and his land is put to auction. Ralph Angel gets to see this and is filled with glee, but nothing compares to Blue being around and his hugs. But, with Blue walking about comes Ralph Angel and Darla still going back and forth about telling him about Chase, which Darla is strongly against.
But, with needing to come together to get the family land back, and then some, Prosper helps them redirect their energy and the entire co-op to finish off Sam and his people once and for all.
Things To Note
Question(s) Left Unanswered
Will anyone on "Cherish The Day" show up in the finale, or is that a one-way thing where "Queen Sugar" characters show up on "Cherish The Day?"
Where were Parker and her mom during all of this?
Who may pop up in the finale that has been absent this season? We saw Remy, Sam's nephew, and even Ernest in the preview, but could they pull out others? Is it wrong to wish for a Charley appearance, in the flesh, not in a phone call or face time? I know the actor said they didn't film but could that have been a trick for a pleasant surprise?
What Could Happen Next
Likely, the Bordelon family getting their land and maybe more to make up for the BS they went through for 7 whole seasons.
Collected Quote(s)
Our dreams shine brighter when they are stepping stones for others.
— Dr. Barnes
"Don't be too strong to fall apart."
— Billie
Review
Highlights
Dominic Healing Old Wounds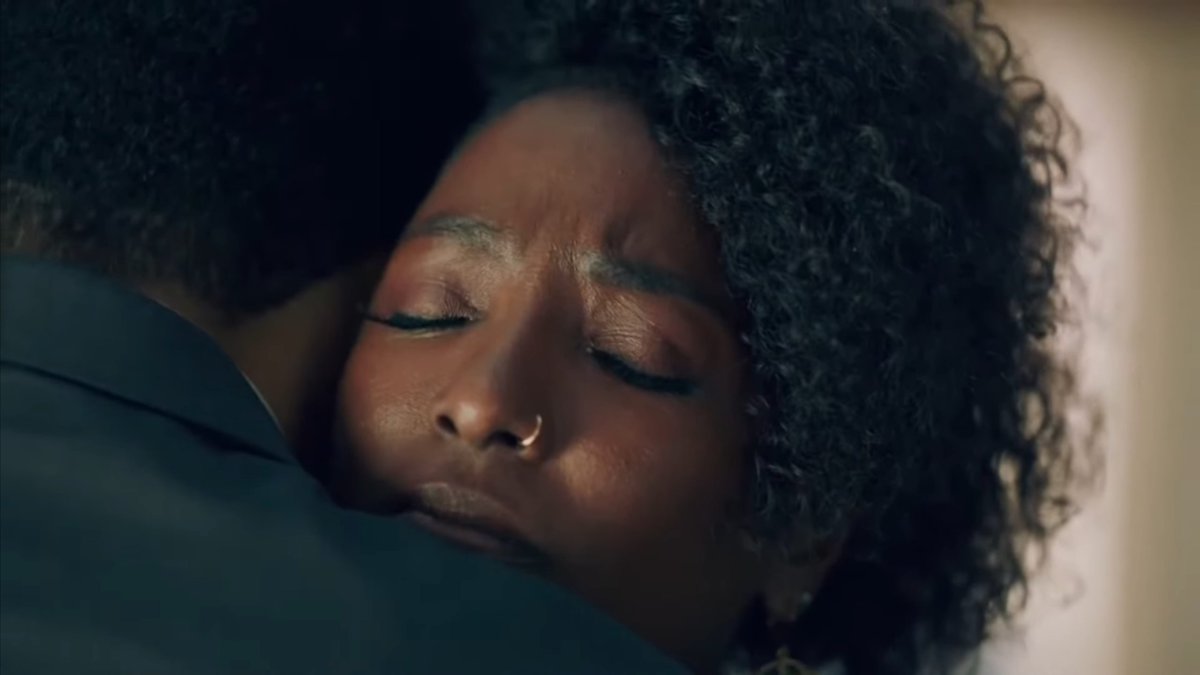 Nova's dating history has been fraught. From exploitative professors, people not knowing when to push her or let her keep her own pace, or even those who tried to make her feel smaller, if not a secret, love, in a romantic sense, hasn't been easy for Nova. However, one could submit through Dominic, Nova was able to heal old wounds rather than simply stop the bleeding and press on. For with his support, his love, and patience, she found a partner that showed her she wasn't hard to love or had to adapt in order to attain the love she sees all around her. And with this precedent of what to love for and what is achievable, here is to the joy she will find in her next partner.
Micah and Keke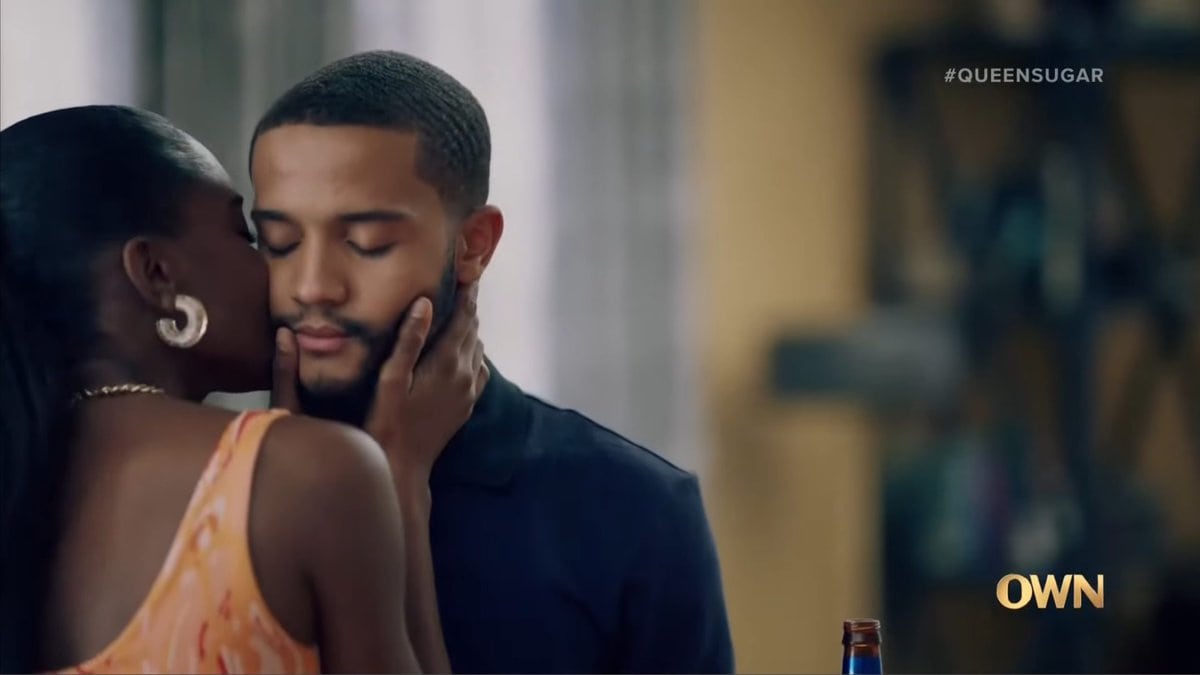 I don't know if they are back together or not, but I think Micah is in that place where he wants and could be an excellent partner. And between the two, there seems to be hints that they aren't just comfortable with one another because they used to date, but there could be a future there. Heck, all things considered, with "Cherish The Day" having "Queen Sugar" characters on, maybe in a pseudo-spin-off, we could follow Micah and Keke on that show?
Comeuppance on Landry
We've been waiting seven seasons, six years as of October, to see this man taken down. His family owned the Bordelons at one time, killed, exploited, and harassed many of the Black farmers, and even took part in destroying the Queen Sugar mill Charley built up to serve her people. I don't need to see the man and his family dead, but defeated? Oh yes. And what we saw in this episode is just the first course of a multi-course meal.
AND BOY, AM I HUNGRY!
Blue Sighting & Charley Voice
Blue is just as adorable and a welcomed sight as the first season, with the kind of glee that is unmatched. And seeing him take to farming, and even curious about the mill, pushes the need to see what becomes of him in the future, assuming "Queen Sugar" doesn't just leave us on a Landry victory. But the same goes for Charley. While her appearance, if you want to call it that, in this episode is solely by voice and yelling at Micah, her winning her senate race and seeing all she accomplishes would be quite the treat.
Hollywood's Debate Speech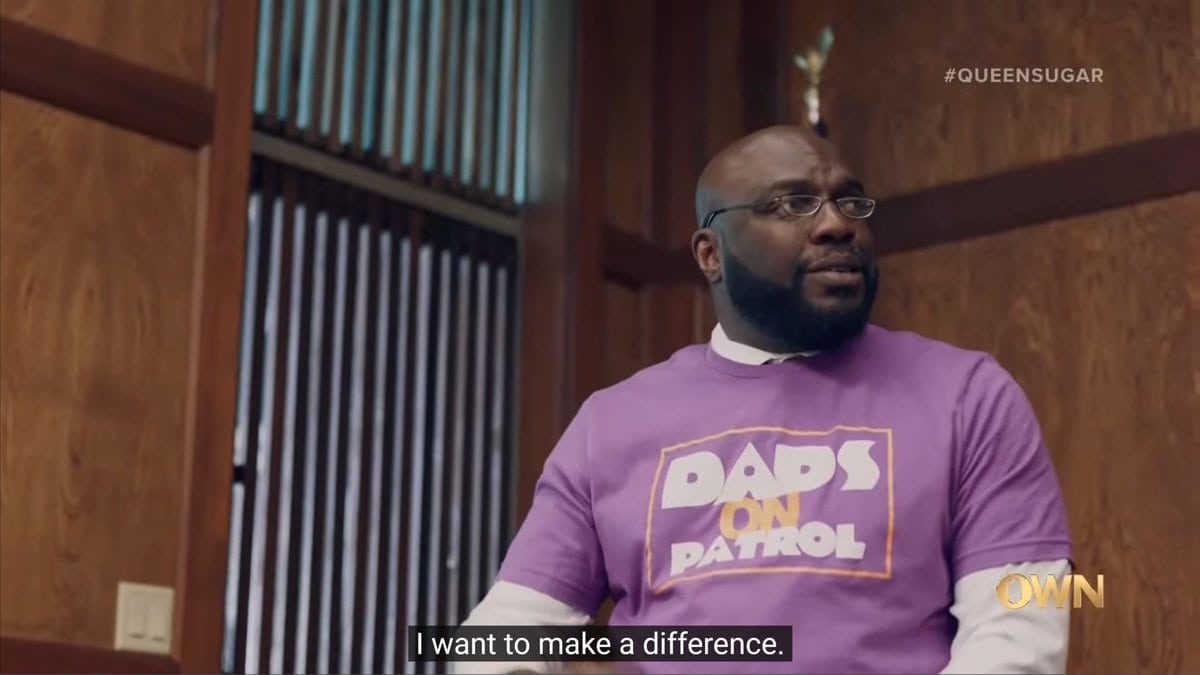 What Hollywood presented on the dais really pushes us to hope Omar J. Dorsey gets all he deserves. As Aunt Vi's husband, he has delivered unparalleled romance and makes him come off like a heartthrob for the grown and sexy. Then, add his performance in the debate speech? It makes you want to see a show about the drama of a school board and running a town's education system. This man truly knows how to stand out as an individual with his performance and lift others in his scene up, and anything less than him becoming a breakout star from this show would be a sorely missed opportunity for OWN and Hollywood in general (no pun intended).
[ninja_tables id="55776″]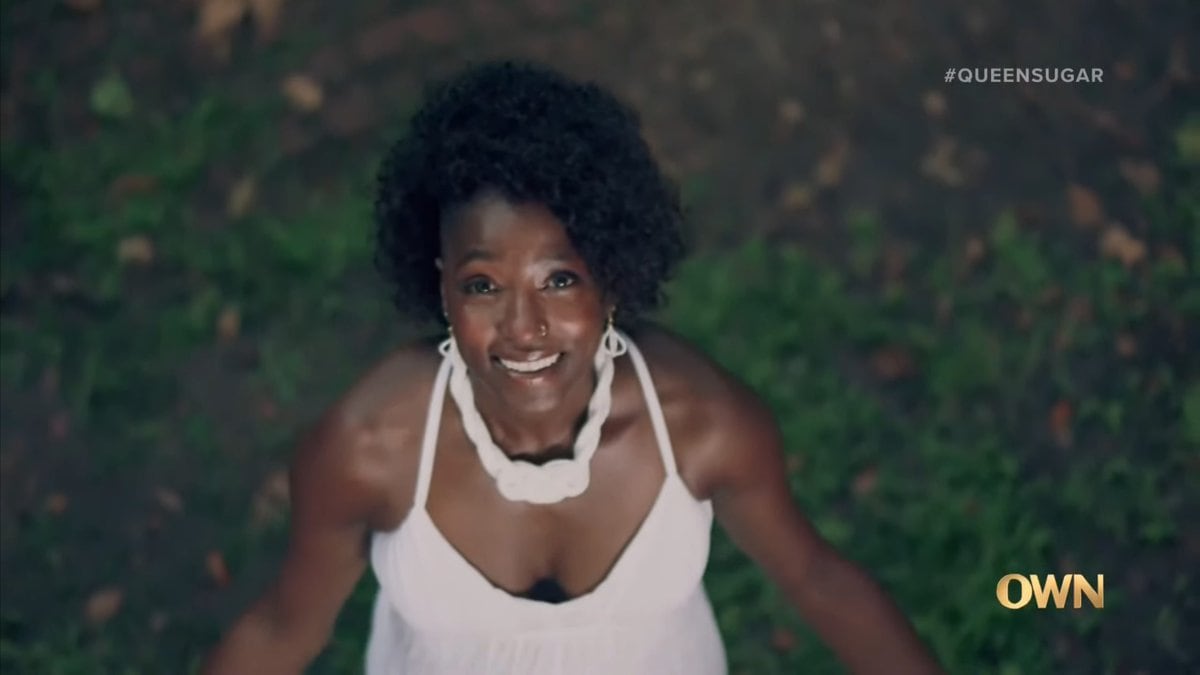 Queen Sugar: Season 7/ Episode 12 – Recap/ Review (with Spoilers)
Overall
Everything has been set up for one of the best finales in television, and there seems to be little need to believe "Queen Sugar" will fumble.
Highlights
Micah and Keke
Comeuppance on Landry
Blue Sighting & Charley Voice
Hollywood's Debate Speech
Dominic Healing Old Wounds