Queen Sugar: Season 5/ Episode 4 "Early May 2020" – Recap/ Review (with Spoilers)
As Calvin's daughter comes to Nova's home to quarantine, and Hollywood struggles to see his mother, Micah and Charley clash, and Ralph Angel falls deeper in love with Darla.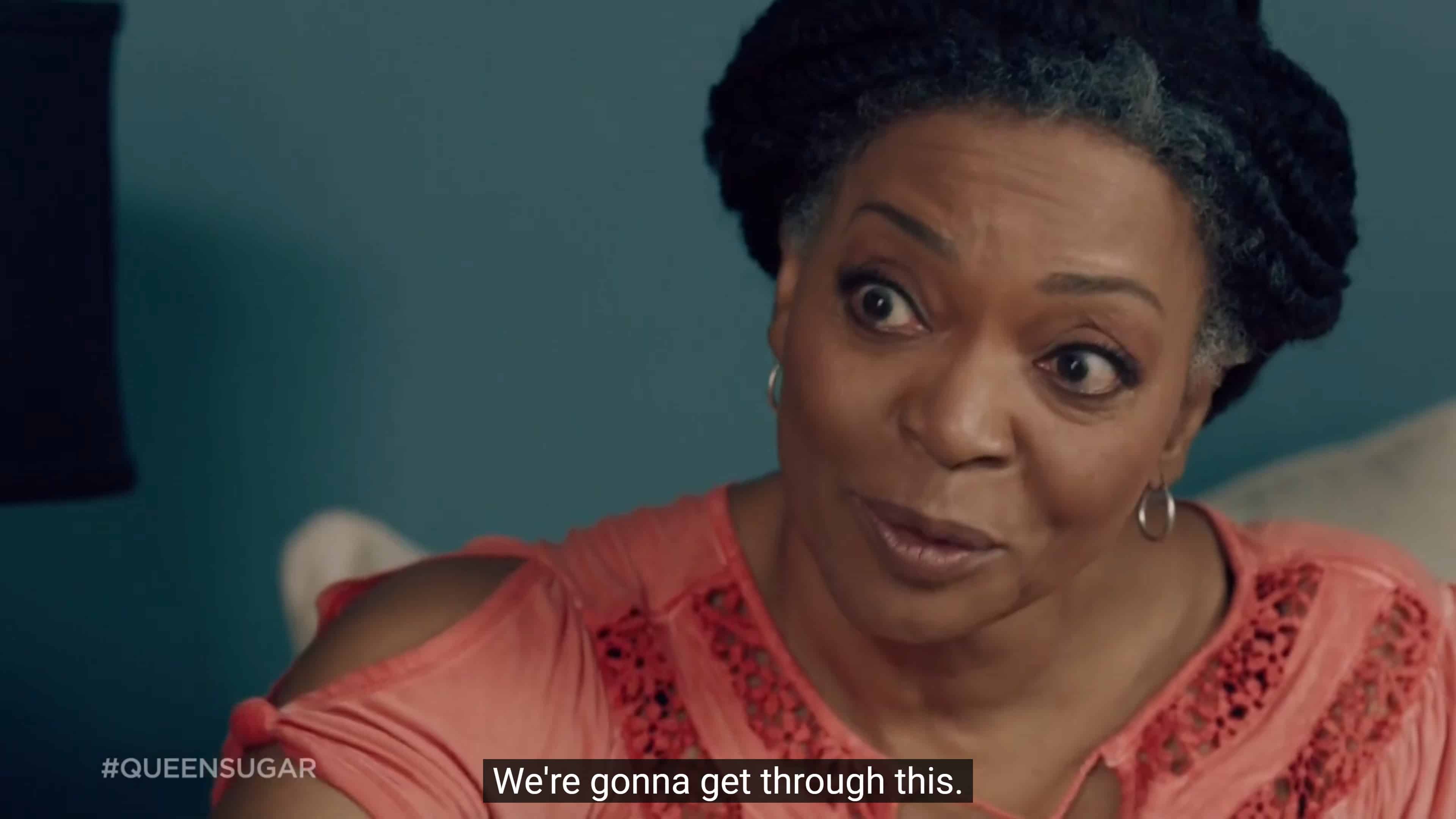 As Calvin's daughter comes to Nova's home to quarantine, and Hollywood struggles to see his mother, Micah and Charley clash, and Ralph Angel falls deeper in love with Darla.
---
Director(s)
Cierra Glaude
Writer(s)
Ava DuVernay, Anthony Sparks
Aired (OWN)
3/9/2021
Newly Noted Characters
Courtney
Annalisa Cochrane
Mr. Reggie
Gerard Catus
Zora Lee
Mimi Ayers
This content contains pertinent spoilers. Also, images and text may contain affiliate links, which, if a purchase is made, we'll earn money or products from the company.
Recap
A Love Like This Before – Mr. Reggie, Zora Lee, Darla, Ralph Angel, Nova, Calvin, Courtney
Love is in the air, and for Ralph Angel, he feels quite honored to reunite his new friend, Mr. Reggie, with his wife, Zora Lee. Granted, he wasn't able to for Mr. Reggie's birthday, but after 57 years together, a belated birthday greeting and getting to see one another is all they need. And it is with seeing these two in bliss that Ralph Angel and Darla decide to set aside the hoopla of a wedding and just get hitched as soon as they can.
As for Nova and Calvin? Well, after meeting and being disgusted by Hailey, Nova is a bit worried about Calvin's daughter, Courtney, spending time with them during quarantine. Luckily, however, Courtney is nothing like Hailey. She is "woke" and takes note that she hasn't seen her father this happy with her mom, or ever. So while the past is complicated, she appreciates the future Nova is crafting with her dad and makes it seem that is all that matters.
I Hate When We Fight – Charley, Micah
As Aunt Vi warned, Micah being on his own, breaking away from being under Charley's thumb, means an adjustment for both. One that Charley was doing well with until she touched Micah's phone, heard about a party he was invited to and said he was as irresponsible as Davis.
Now, while Micah and his dad have healed their relationship, Davis cheating on Charley, having a secret kid, and all that drama, it isn't forgotten – at all. So this offends Micah and leads to Charley having to apologize. Not just to keep things cordial but because she values her relationship with Micah and doesn't want to lose it due to a moment of frustration.
Hence her bringing up her first real fight with Davis, after Micah was born, and noting how she can be stubborn, if not wrong in her decisions, but willing to apologize. For in this new chapter in their relationship, it seems Charley wants to establish it'll be a struggle to adjust, but she is willing to do so.
Honor Them While They're Here – Prosper, Hollywood, Aunt Vi
Willa Mae, Hollywood's mother, she dies. This is a shock to Prosper and Aunt Vi and makes it so you understand Prosper's desire to isolate even more. Yet, as a counter, there is also being around those you love, comfortable, spoiled, in a loving environment. And in the case of Willa Mae, Hollywood not being able to provide that on her death bed tears him down in ways that may take a notable amount of time to recover from.
Review
---
Community Rating:
---
Highlights
Micah and Charley's Relationship
At this point in Charley's life, she isn't dating and is mainly out there fighting for the people. So for Micah and her family to be her peace, and her getting to let down her guard a bit, it is a beautiful thing. Especially in terms of Micah, for seeing a Black mother bond with her son is a wonderful thing. Especially considering Hollywood losing his mother in this episode, and it gives us what we may not see between Blue and his parents, unless Queer Sugar really goes the distance.
Darla and Ralph Angel
Speaking of Blue's parents, I know they have been through a lot, but it really does seem like they're finally in a good place. Mind you, whenever that happens, something usually happens with Darla that Ralph Angel has an adverse reaction to, but maybe that cycle is broken? Yes, her staying at home with Blue has caused friction, alongside her being unemployed. However, it doesn't seem to have affected their relationship to the point of thinking Darla may relapse or do something drastic. It's just COVID-19 headaches – of the homeschooling a precocious kid variety.
Being Reminded Nova and Calvin Live In A Bubble
This season takes place in 2020, and we both have seen how Nova is treated when out with Calvin. Be it at the party for Calvin's grandfather or when they went to a bar together and, if I recall right, Nova was spat on. So while they are lovey-dovey in this cocoon right now, you know when Nova has to start working on getting Trump out of office, all hell will break loose.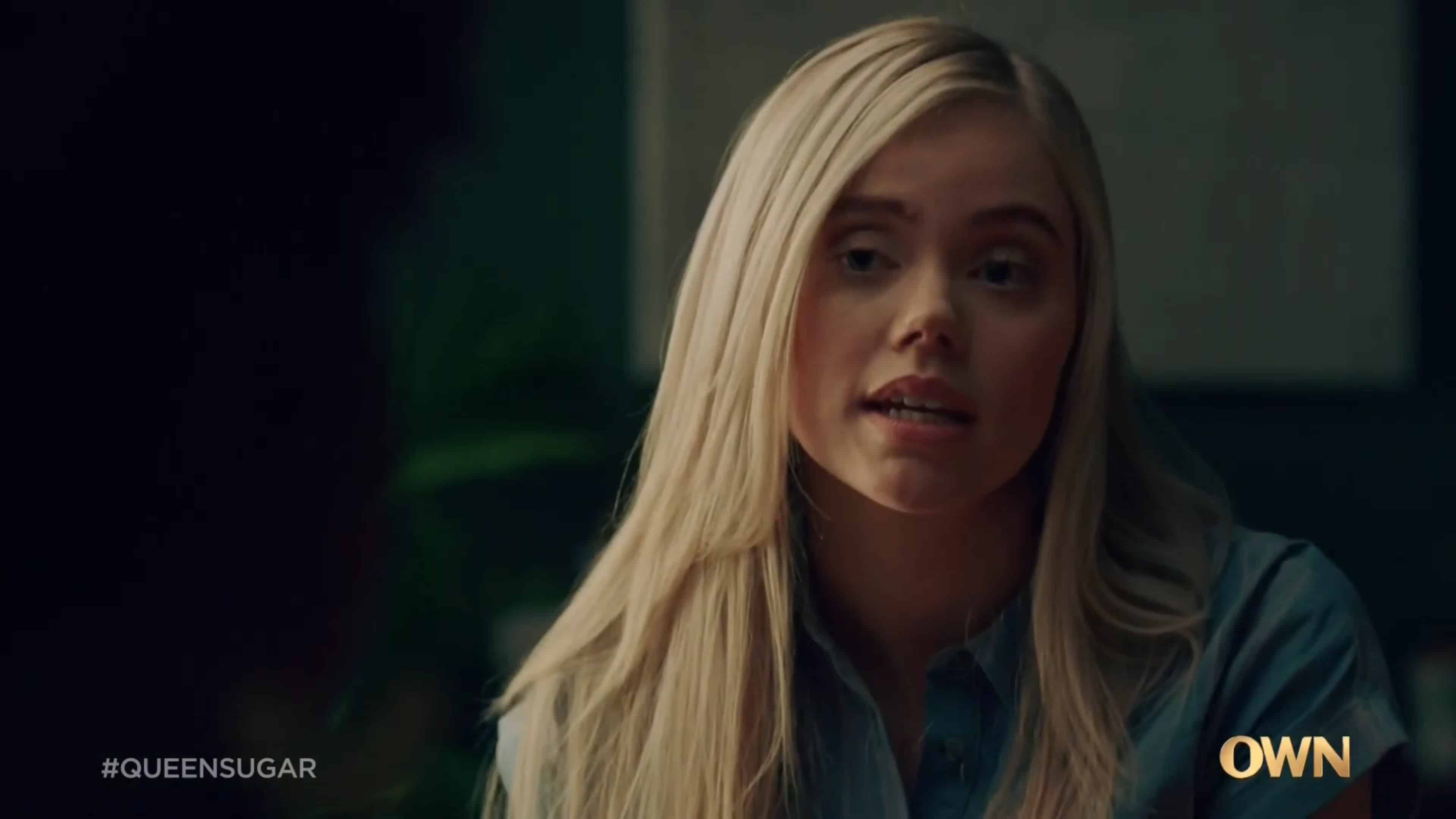 Leaving you to wonder, will they keep Calvin this bright shining star or complicate him? Be it telling us he doesn't vote, is perhaps a libertarian, or some other means to make him less of this ideal boyfriend and more his own person?
On The Fence
Wishing We Got To Know Willa Mae Better
Willa Mae appeared in, maybe, 4 or 5 episodes, if we're being generous. So her dying, off-camera, you get it was meant to show the impact of the coronavirus, but being that we barely knew her, it didn't pack an emotional punch. Hence, we thought Prosper would probably die since that would have hit hard and really left a mark.
Yet, with Willa Mae dying, I doubt they'll kill off anyone else, and it's almost a shame. Not to imply we want people dying left and right, or that Queen Sugar feels bloated. It's just, while we're seeing the economic impact on the cast, and the emotional to a point, killing off a character felt like an obligation, and taking out Willa Mae felt like the safe choice. And honestly, the writers choosing a safe choice for this situation almost makes you wonder how many safe choices have we had thus far?
Whether you consider Darla and Nova getting to rejoin the fold, or the only notable life loss being Ernest in the first few episodes? There hasn't been a huge amount of devastation on the show, and even with losing the mill, that ended up jumpstarting Charley's next chapter. So am I alone in thinking Queen Sugar likes to play it safe more often than not?
[amazon box=" B08WRKZ82V, 0143132733″]
[ninja_tables id="55776″]
Summary
---
Community Rating:
---
Micah and Charley's Relationship - 83%
Darla and Ralph Angel - 84%
Being Reminded Nova and Calvin Live In A Bubble - 85%
Wishing We Got To Know Willa Mae Better - 73%
While willing to address the economic and emotional impact of COVID-19, Queen Sugar seems to want to keep from addressing the death by avoiding killing off a notable character. Which, in a way, we're thankful for.
---
Follow, Like, and Subscribe
Community Rating: 0.00% (0) - No Community Ratings Submitted (Add Yours Below)