Pose: Season 3/ Episode 7 [Series Finale] – Recap/ Review (with Spoilers)
The time has come to watch, for the final time, the legendary cast of Pose live, werk, and THRIVE!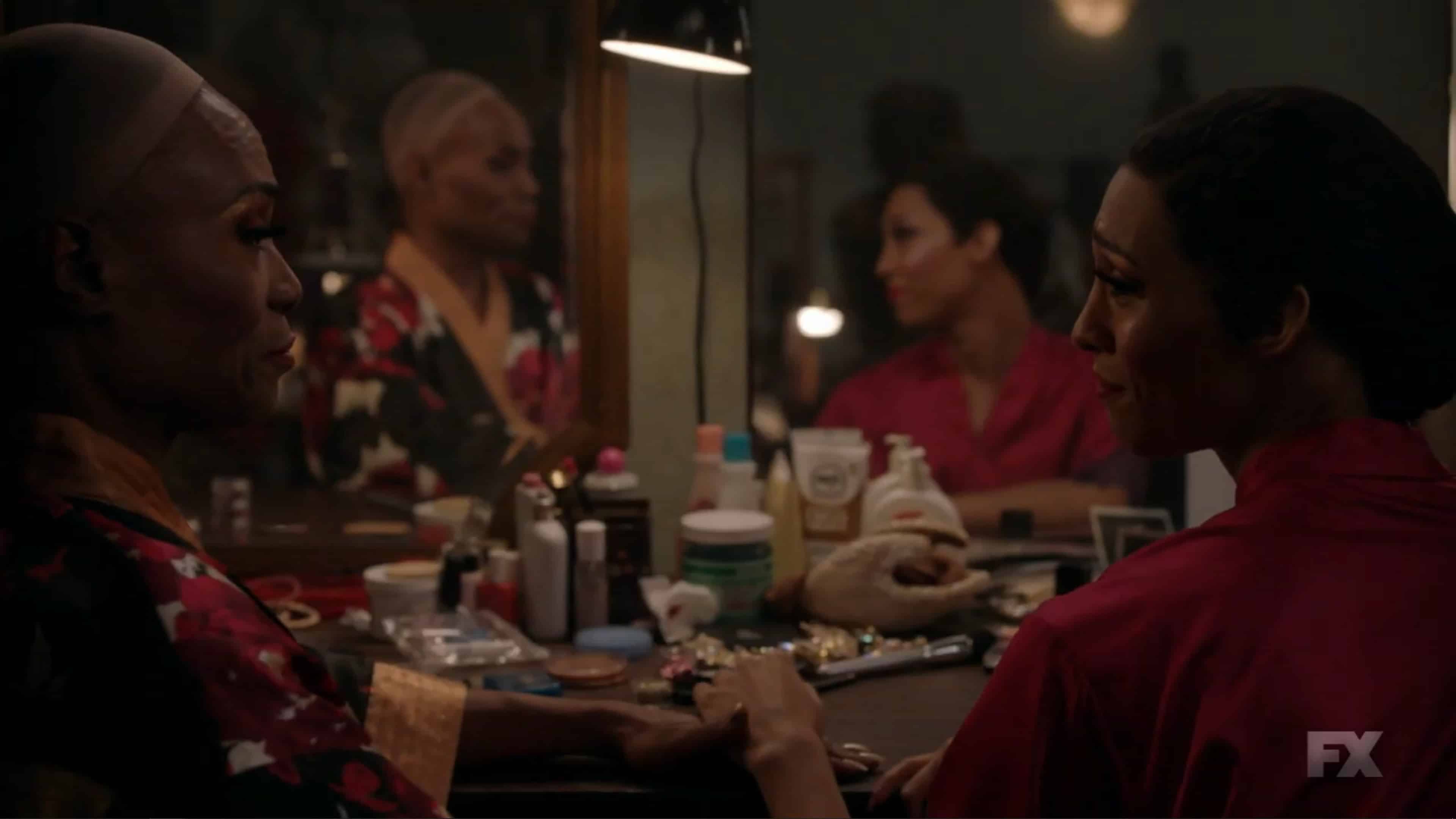 The time has come to watch, for the final time, the legendary cast of Pose live, werk, and THRIVE!
---
| | |
| --- | --- |
| Episode Name | Series Finale |
| Aired | 6/6/2021 |
| Network | FX |
| Directed By | Steven Canals |
| Written By | Ryan Murphy, Brad Falchuk, Steven Canals, Janet Mock, Our Lady J |
This content contains pertinent spoilers. Also, images and text may contain affiliate links, which, if a purchase is made, we'll earn money or products from the company.
Recap
And Then There Was Hope – Blanca, Pray Tell, Ricky, Nurse Judy, Christopher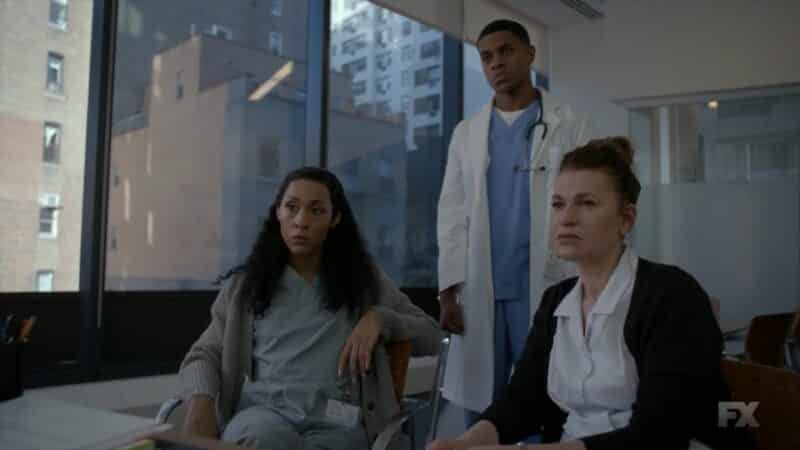 It seemed like the end for Pray Tell as pneumonia had him in the hospital and knocking on death's door. He was even against the idea of one of Blanca's pep talks because it was time to accept fate, and the grim reaper had come to collect his soul. However, thanks to a clinical trial, one Christopher had to fight to get not only Pray Tell but Blanca into, Pray Tell heals up to the point of you wondering if he is even blind anymore.
However, while Pray Tell and Blanca get saved, thanks to who they know, many others still die or, like Ricky, show the disease is still a major life threatener. So, protests are done, and ACT UP, amongst others, get more and more aggressive, for while no one is asking to be a guinea pig, there is a call for a proper response to a worldwide epidemic.
Ain't No Moutain High Enough – Blanca, Pray Tell, Charlene, Ricky, Jada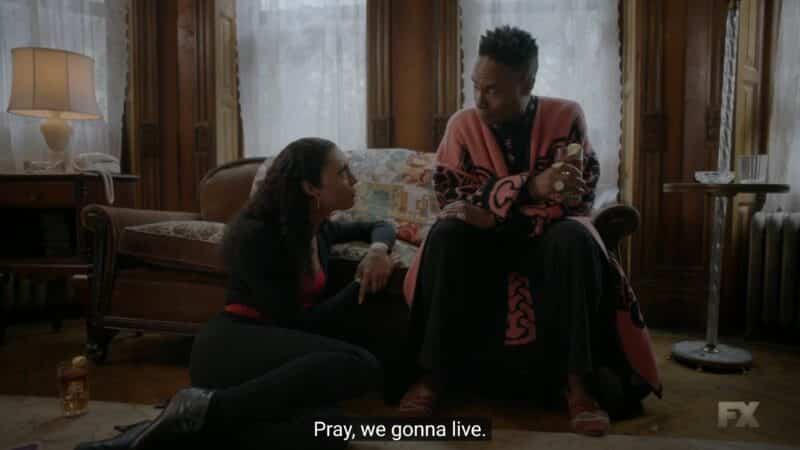 But, all work and no play is not how Pray Tell, Blanca, or anyone else lives their lives, so with Pray Tell feeling better, and it being only 6 (!) months since his embarrassing exit, it is time for a redemption performance. One which, of course, is shared with Blanca and leads to tens across the board for their lip-sync of Diana Ross' version of "Ain't No Mountain High Enough." Which acts as one of Pray Tell's final big outings, for he dies not too long after.
Why? Well, inflammation of the heart. You see, while the drugs made him better, the damage was already done, and when you add in Pray Tell stopped taking his drugs and gave them to Ricky to keep him alive, that effectively ended Pray Tell's trajectory. Leading to Ricky discovering him, and between his aunt Jada, who we don't see, and his mother Charlene, a lot of Pray Tell's arrangements are handled off-screen.
However, the handing of the lockets are done in coordination with Blanca, who speaks to Charlene briefly and shares a sweet moment. Thus leaving Blanca to hand out the lockets to members of the House of Evangelista, including Elektra, since Blanca thinks Pray Tell was joking, and the other emcees receive lockets as well – each with some of Pray Tell's ashes.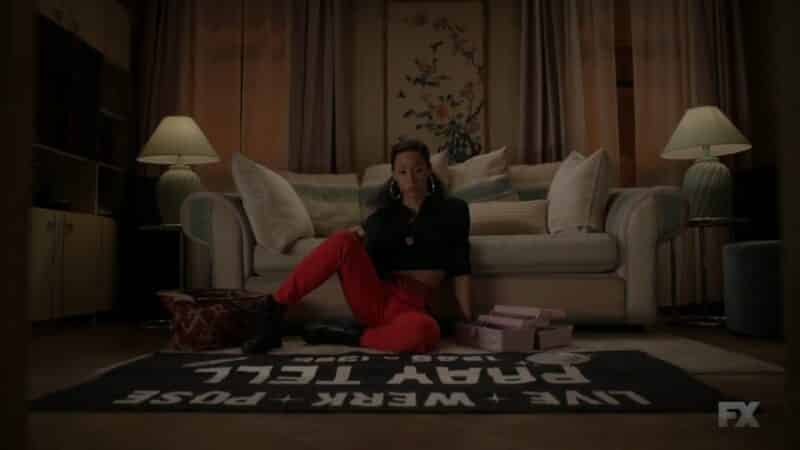 As for what remains of it? Well, ACT UP, in protest, decides they will dump ashes, and even a body, at the mayor's doorstep, and though she isn't sure about it at first, Blanca joins and dumps Pray Tell's ashes on the mayor's lawn.
1998 and Beyond – Blanca, Lulu, Angel, Elektra, Ricky
Jumping two years ahead, everyone is doing excellent. Lulu works at an accounting firm and is doing people's taxes, Angel has adjusted to motherhood and is modeling again, Elektra now has gotten into webcam porn, and the cops still have not touched her and Blanca? She's a nurse now.
However, while everyone is doing well, only Blanca, a grandmother of House of Evangelista, and Father Ricky still do the balls. As for everyone else, the attitude is presented that they graduated. There is no longer a need to walk in a category representing their dream job, they have it. Which Blanca finds to be a shame for she is adding children by the days, weeks, and months, including one who just came into her hospital and learned they are HIV positive.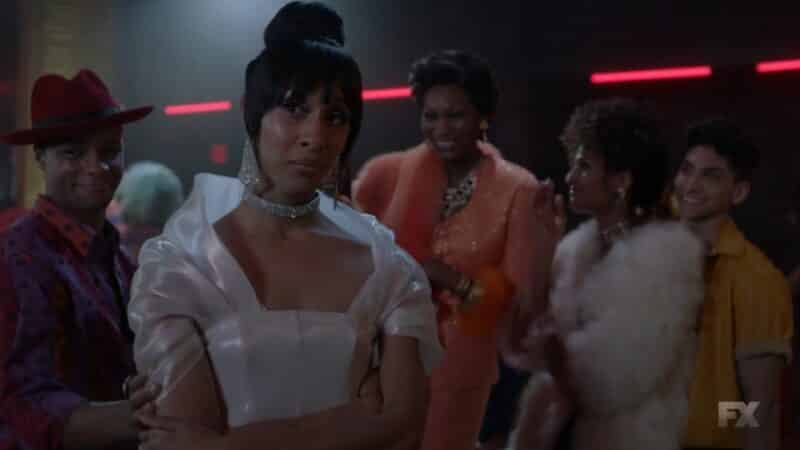 But, the truth is, Elektra and the rest had planned all along to be at the latest ball and present Blanca with a plaque bestowing Legendary mother status. After the ball is over, this leads to her channeling Pray Tell to give the same advice to an up-and-coming house as she was given when she launched the House of Evangelista long ago. Thus, all things come full circle.
Things To Note | Question(s) Left Unanswered
So we really didn't get to see Christopher marry Blanca? Not even in a montage?
Collected Quote(s) & .Gifs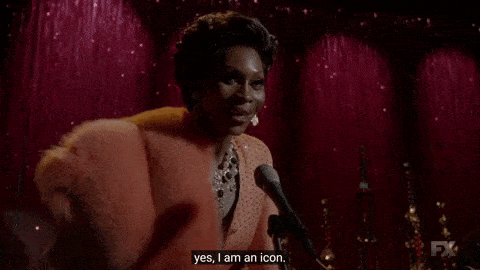 We weren't pretending, we were preparing.
— Blanca
[In] the outside world, they tell us to hide. But in the balls, they tell us to strut.
— Blanca
Commentary/ Review
Highlights
A Happy Ending That Can Be Accepted
Season 3 has mainly pushed resolution and happy endings. Be it Pray Tell making peace with his folks, Blanca getting herself a good man, Damon eventually bouncing back and having multiple dance studios, and so much more! All of this can seem a little too good to be true, yet is that so wrong? We've seen so much struggle over two seasons, and even in this season, it isn't like Elektra fully healed her relationship with her mother or Angel with her dad. Also, Blanca's biological family remains missing in action.
So, this victory, this life we see Lulu, Angel, Elektra, and Blanca have? It wasn't without the kind of suffering that makes each and everyone appreciates where they are. For there likely was a time when most, probably not Elektra, couldn't have dreamed of that day, having brunch, being fabulous, in 1998. Heck, Blanca likely thought she wouldn't make it to 1998.
Pray Tell's Sacrifice
All things considered, Pray Tell didn't need to give his drug cocktail to Ricky. Pray Tell was on the line to die and got to walk away. So for him to make the sacrifice for Ricky, that was the ultimate expression of love. Also, it really does push that legacy isn't just what you do in the ballroom but whose lives you touch. Which pushes the idea that, as much as Elektra gave Blanca a home and mother figure, a lot of who Blanca is is from watching Pray Tell like a younger sibling does their bigger sibling.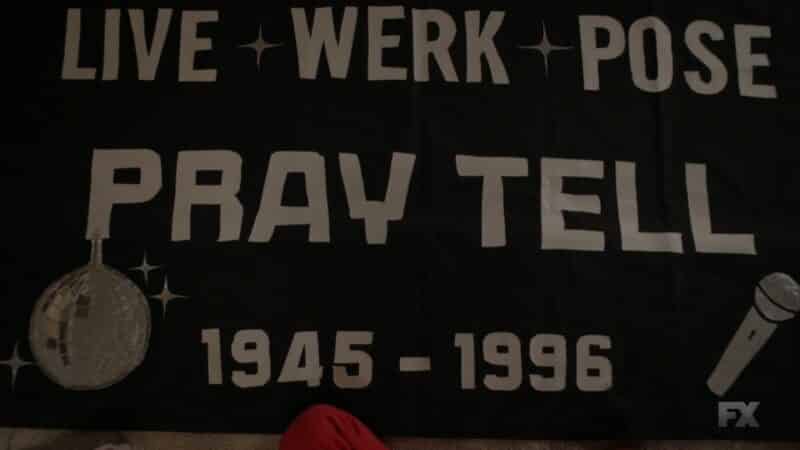 The best example of this is how Blanca channelled Pray Tell when speaking to that House Mother. She may not have repeated Pray Tell word for word but used that same spirit, that same care when speaking to that House Mother. And while he may have sacrificed his physical body, clearly, his spirit is eternal.
Bias On Full Display
Pose always hits multiple points and refuses to just be some entertaining show you watch in the evening. It reminds you of the struggle to get any kind of drug that helped deal with the side effects of HIV, never mind wasn't like AZT and seemingly a trick to make you worse! Hence Pray Tell talking about, during the protest, how he felt about the hope of a cure. Because, clearly, if 80 people get into a trial and two are people of color, there isn't any real push for real hope.
Also, you have to appreciate that, alongside the racism involved, even if the sign was focused on for a split second, there was a reminder women were getting HIV too, and dying even faster. Now, could that have been made more clear throughout Blanca and Pray Tell's journey? Yes. However, even Pose seems to be a bit bias, in its own way. Hence the presence of cis women with HIV is almost nil, and queer women are extremely limited.
Setting that criticism aside, the point is, whether gay or trans, if you are not a white male, you will not be made a priority. And as shown by the movie Kiki, ain't nothing changed.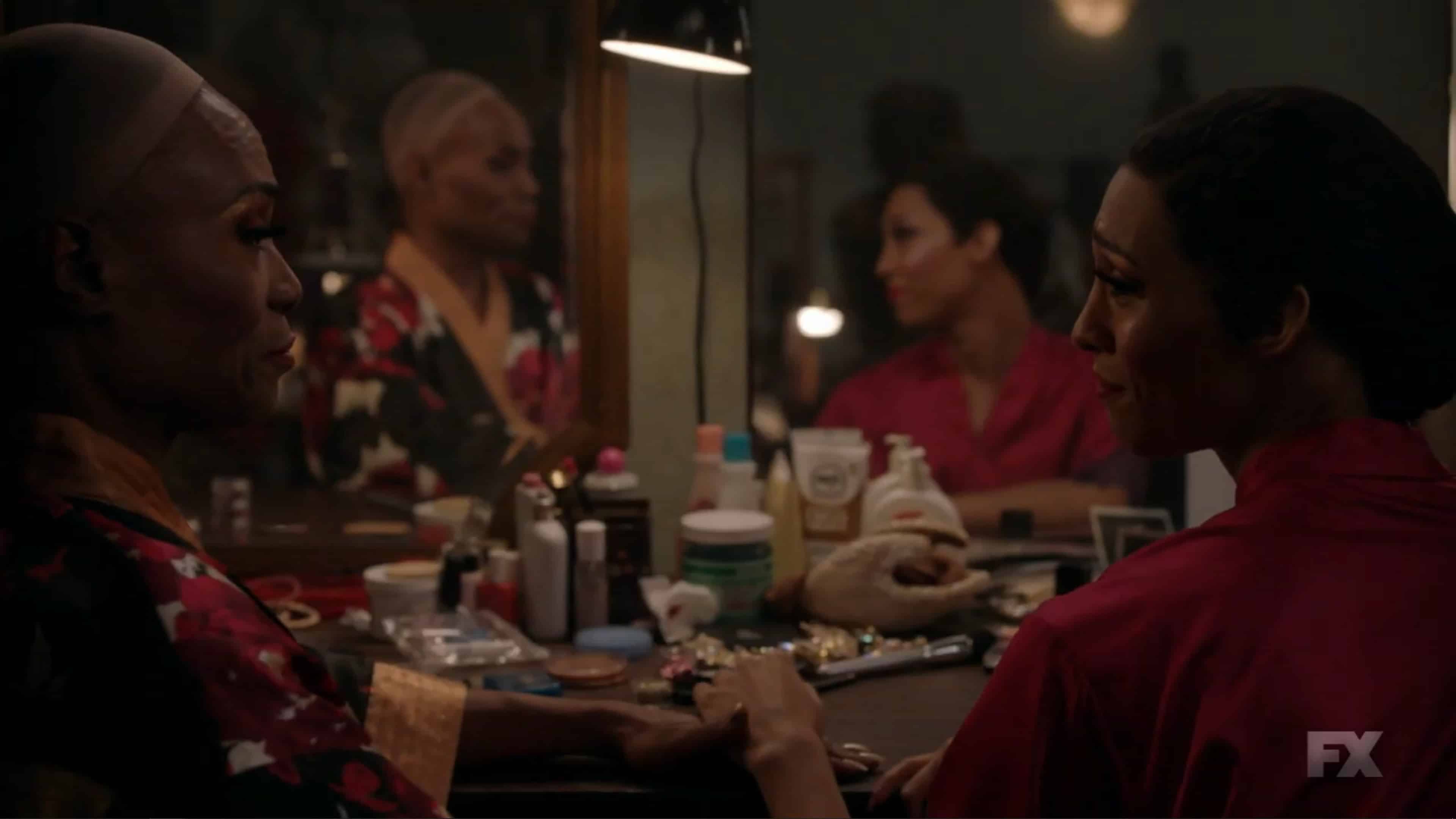 Pose: Season 3/ Episode 7 [Series Finale] – Recap/ Review (with Spoilers)
Trajectory: Plateau
Pose does what few shows care to do anymore, and that gives the fans what they want. Granted, we lost Pray Tell, but for everyone who survived? They were left loved, happy, and thriving. And really, since meeting everyone years ago, that's all we wanted, they deserved, and what we ultimately got.
Highlights
Bias On Full Display
A Happy Ending That Can Be Accepted
Pray Tell's Sacrifice
---
Follow, Like, and Subscribe
Community Rating: 0.00% (0) - No Community Ratings Submitted (Add Yours Below)