Pose: Season 3/ Episode 6 – Recap/ Review (with Spoilers)
In the penultimate episode of the series, it's time for Angel's wedding, and Elektra truly went all out, but Esteban will not be outdone.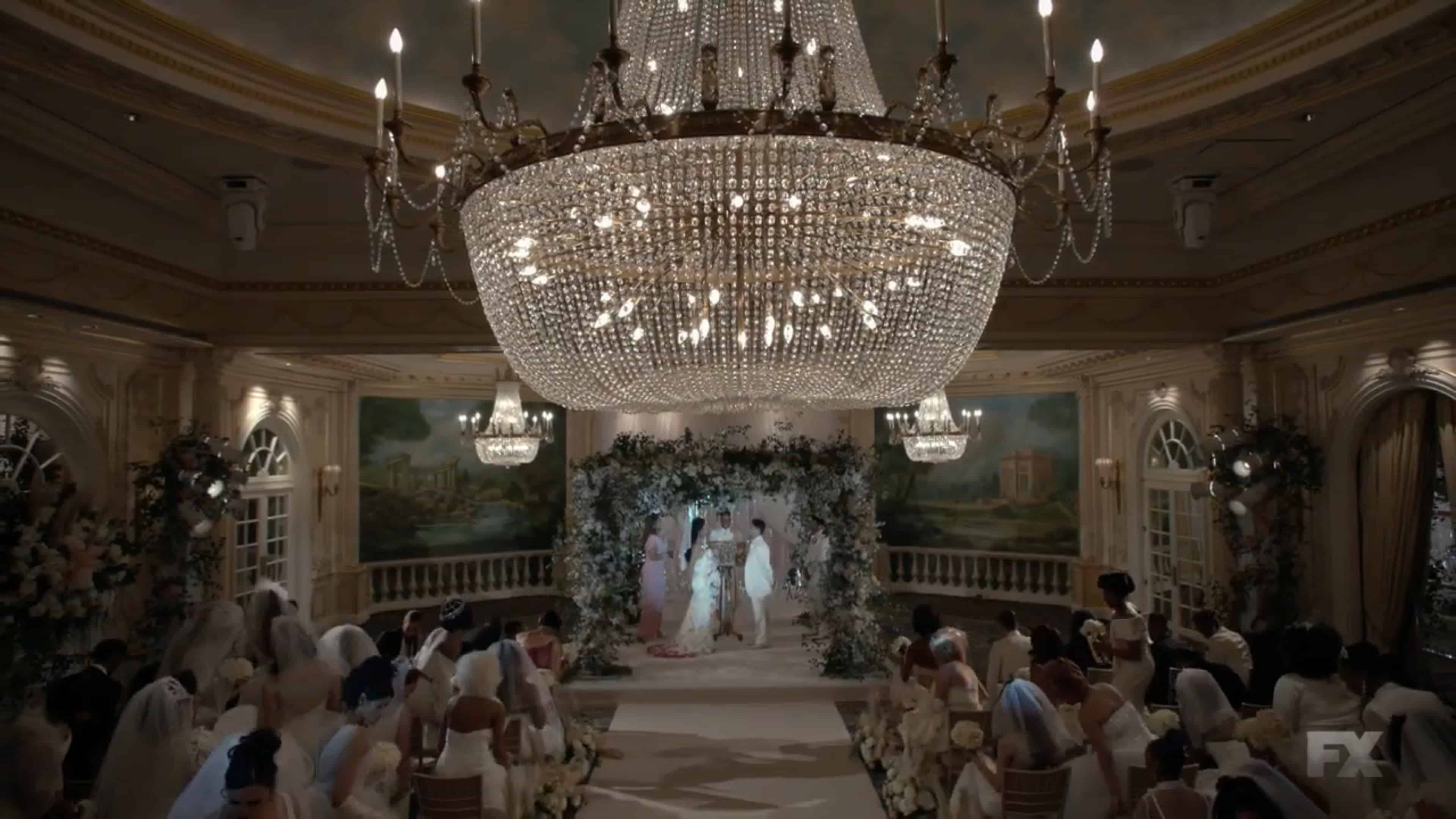 In the penultimate episode of the series, it's time for Angel's wedding, and Elektra truly went all out, but Esteban will not be outdone.
---
Episode Name
Something Old, Something New
Aired
5/30/2021
Network
FX
Directed By
Janet Mock
Written By
Janet Mock
Newly Noted Characters
Carlos
David Zayas
This content contains pertinent spoilers. Also, images and text may contain affiliate links, which, if a purchase is made, we'll earn money or products from the company.
Recap
Another Knock On Heaven's Door – Pray Tell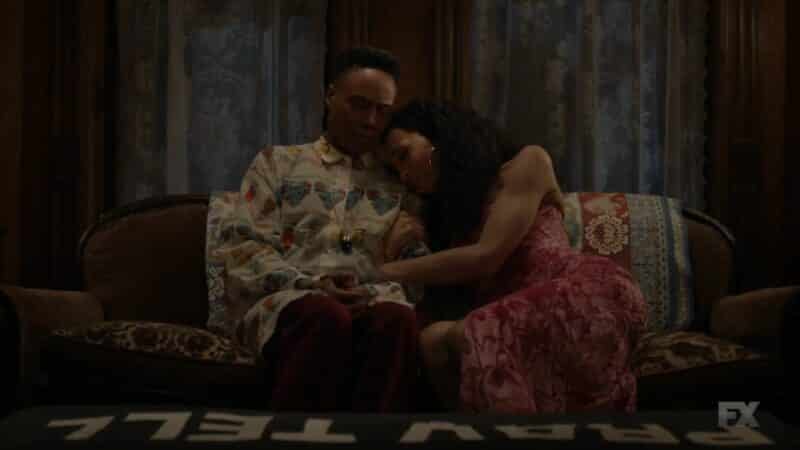 With beginning to go blind in his right eye, Pray Tell is told that he is at the beginning of the end. However, the cancer diagnosis didn't kill him, despite the short time span doctors gave him, so Pray Tell plans to press on and never mind the doctors and their pessimism. Clearly, he has reason to live, and he shall do so in style. Heck, he may even revisit, with Blanca's help, opening up his own fashion house.
Fears & Anxiety – Angel, Blanca, Lulu, Elektra, Carlos
Due to Beto, Angel remains unsure of getting married, for she didn't sign up for raising another woman's child. Plus, with knowing how Lil Papi is, she knows he'll put his all into that kid like he does everything else. So, rather than compete with a child and for Lil Papi's love, she so badly wants to call it off.
The problem is, no one lets her. Blanca, Lulu, and Elektra all stop her from making the call and shame her for even thinking about it. After all, Angel's wedding is the event of the season, a ray of hope for all the ladies, and really, stopping the wedding because of a child is the most offensive idea.
But it doesn't really hit Angel how terrible that idea is until she goes see her father, Carlos. He is someone she hasn't seen in two years, and with every meeting, she gives him money. Yet, despite doing so, he still struggles when it comes to her. Granted, to save face, he'll call her his daughter in mixed company, but in terms of acknowledging she is a woman in private? Supporting her pending marriage? He can't and won't do it.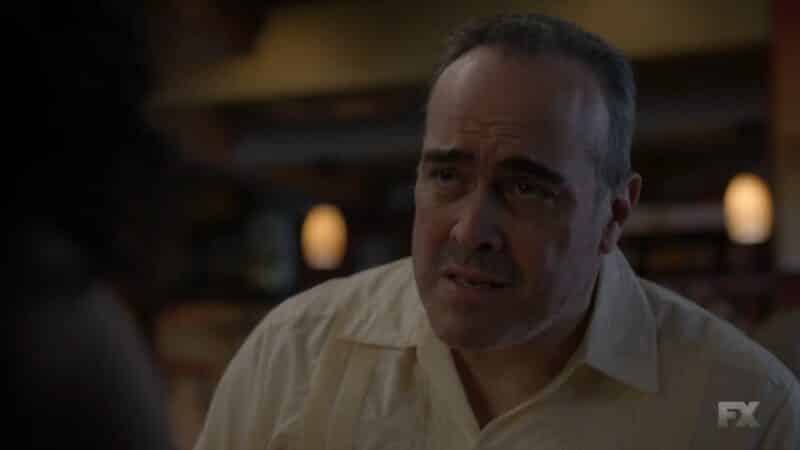 Yet, for the last couple of years, Esteban, despite it all, insecurities, drug addiction, you name it, stuck by her, and she ran away from that. But with seeing the man she first ran away from and understanding why, it is decided Esteban is a man to run towards, not away from – so the wedding is back on!
The One For Me – Angel, Esteban
Angel and Esteban's wedding couldn't be more perfect. Pray Tell, getting back into his designer bag, made Blanca's dress, Elektra spared no expense and the venue? Never mind a fairy tale, it's like a royal figure, who wanted a small wedding, got the perfect place!
But what may really get to you is the nuptials. Angel's is heartfelt and gives a brief recap of every feeling she has expressed since the season premiere. As for Esteban? He sings, with Ricky and the whole room as backup, his vows, and it'll set your standards higher than any Disney movie you watched as a child.
And with Pray Tell presiding, they are pronounced man and wife and, I should add, they are legally man and wife since the clerk, either on purpose or by accident, paid no attention to Angel's assigned gender when they looked at her passport.
Things To Note | Question(s) Left Unanswered
Blanca is apparently losing weight, but that isn't correlated with her HIV diagnosis.
Blanca reveals Pray Tell's addition to the AIDS quilt which has, "Live, Work, POSE!" on it.
Commentary/ Review
---
Community Rating:
---
Highlights
Quickly Touching On Angel's Backstory
Damn near everyone's backstory seemingly is on the agenda, and at this point, it seems only Ricky and Lulu's families haven't been met. But, whether or not they get their moment in the sun is a whole other matter. What needs to be appreciated is we got to meet Angel's dad and that we got a taste of her past. Also, in a season that has made many things come together in favor of the series regulars, I must admit, Carlos remaining who he is, despite what Angel has accomplished, seemed real. Unfortunate, but realistic.
A Wedding For The Ages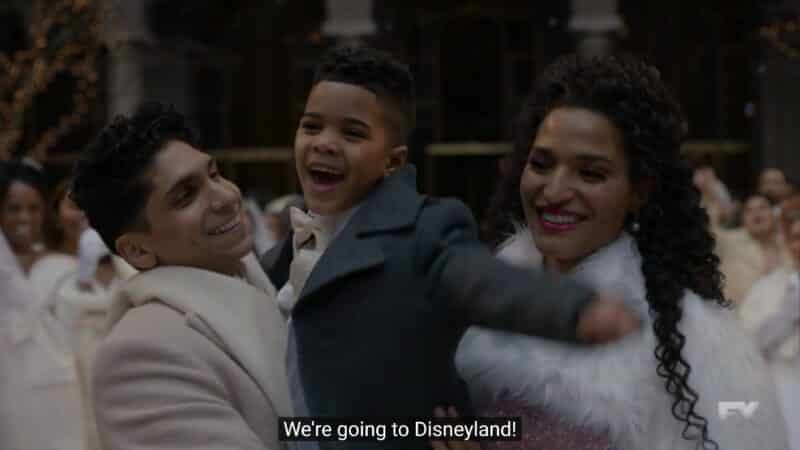 Can I just begin by saying, Elektra has not only outdone herself but perhaps has set expectations and standards ridiculously high? For some like Blanca, who are just glad to be in a relationship, a quiet wedding will do just fine. However, for many of the women who witnessed the extravaganza? How could any man or woman compare?
I mean, it's like they stepped into a palace in the middle of Manhattan, and everything down to the last detail was perfect – even the acoustics for Esteban's song! But, as she said, this wedding wasn't just about Angel after a certain point. It was every last person's opportunity to live vicariously and have something which not too many girls at the time were able to achieve. Add in she got a legit marriage license to boot? Oh! I will admit happy endings usually feel forced to me, but this one was earned and justified.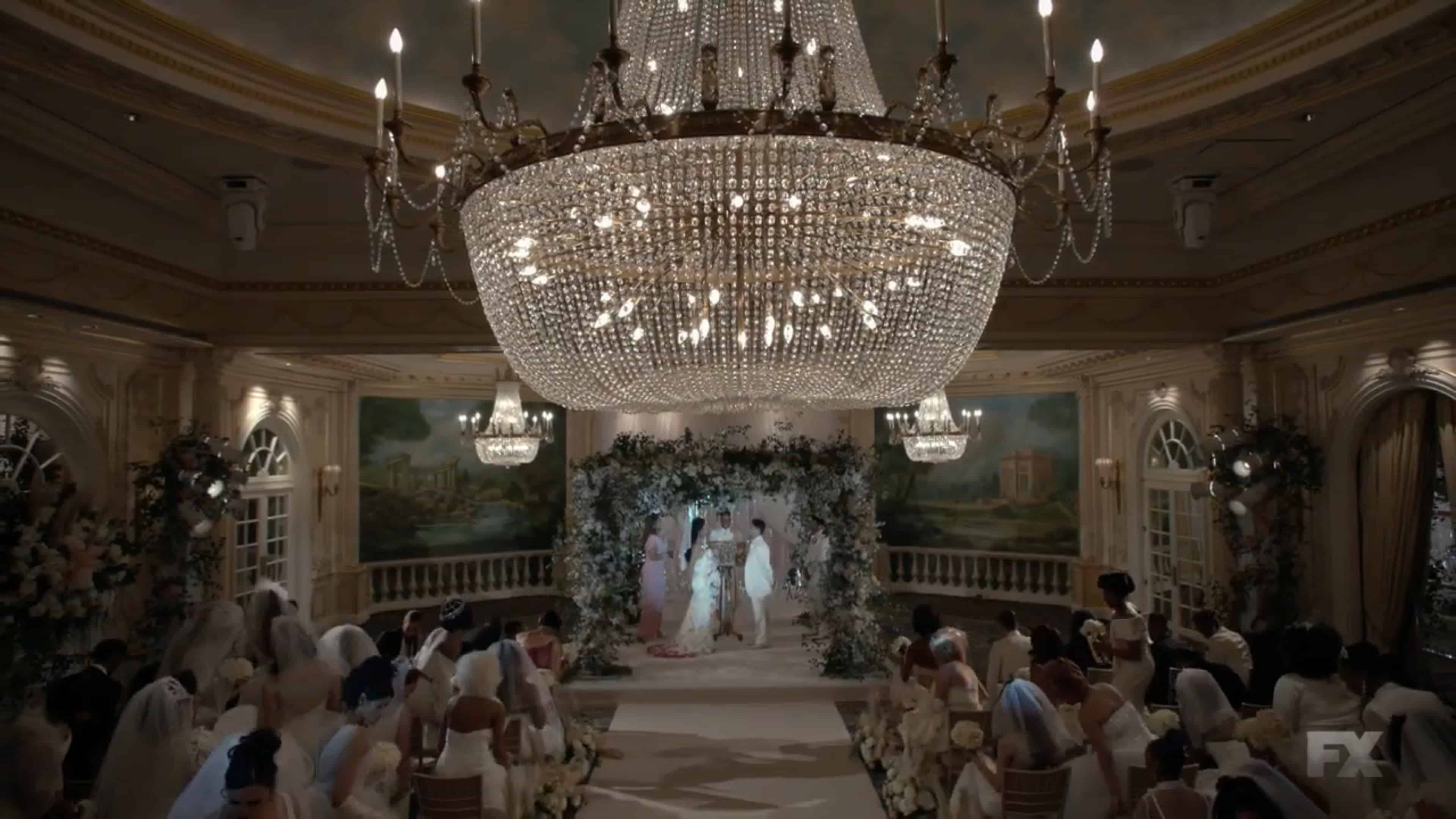 Pose: Season 3/ Episode 6 – Recap/ Review (with Spoilers)
Trajectory: Climbing
Despite rushing through so much, "Something Old, Something New" has that old Pose vibe where it addresses fears, realities yet also gives you the optimism that some things truly might just be in your head and the world is more welcoming than you give it credit for.
Highlights
Quickly Touching On Angel's Backstory
A Wedding For The Ages
---
Follow, Like, and Subscribe
Community Rating: 0.00% (0) - No Community Ratings Submitted (Add Yours Below)