Pose: Season 3/ Episode 4 – Recap/ Review (with Spoilers)
Pray Tell heads back to PA, where he was born and raised to face his mom, aunties, childhood crush, and the church that was the root of all his abandonment.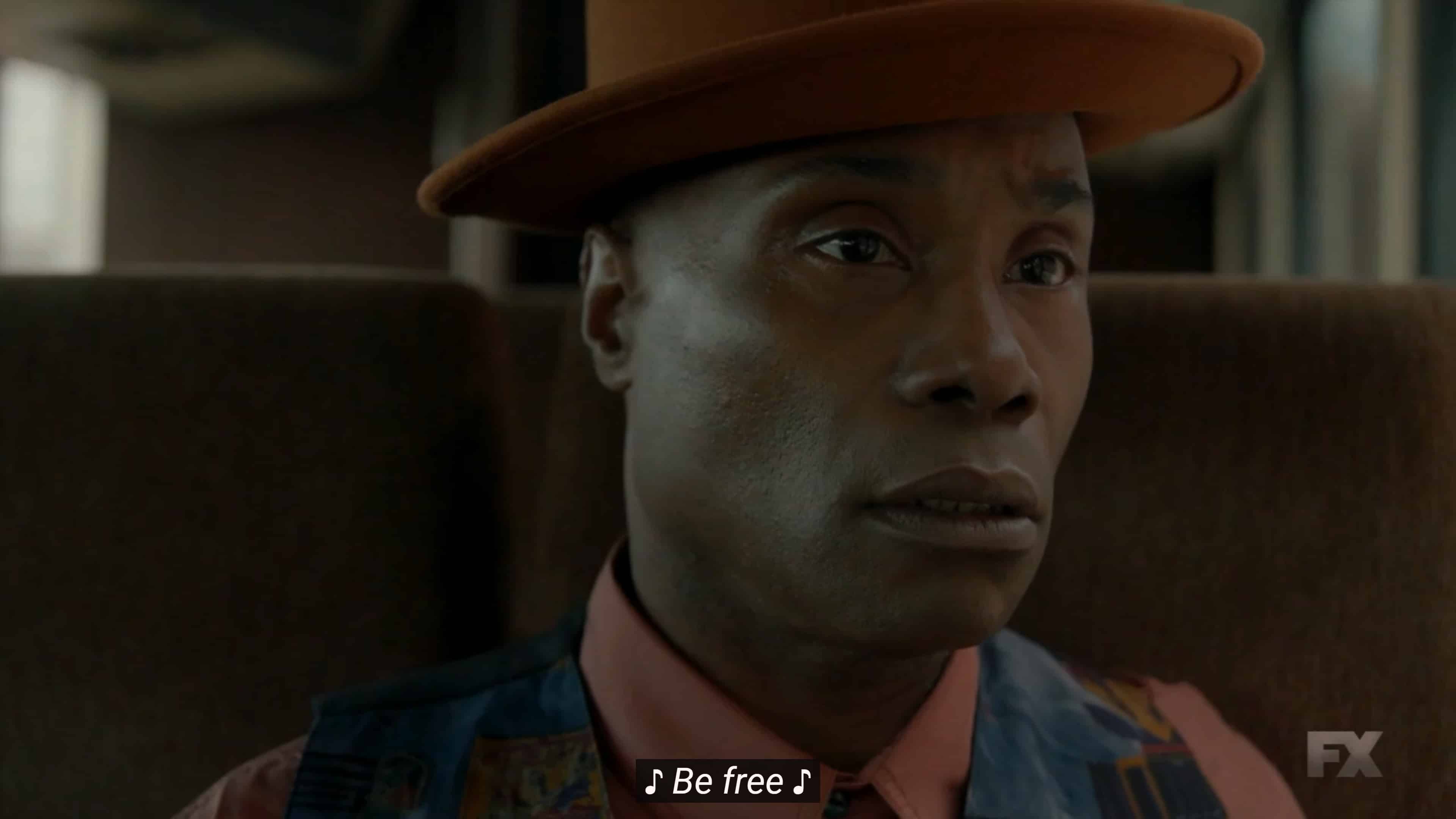 Pray Tell heads back to PA, where he was born and raised to face his mom, aunties, childhood crush, and the church that was the root of all his abandonment.
---
Episode Name
Take Me To Church
Network
FX
Directed By
Janet Mock
Written By
Janet Mock, Steven Canals, Brad Falchuk
Aired
5/16/2021
Newly Noted Characters
Vernon
Norm Lewis
Charlene
Anna Maria Horsford
Latrice
Janet Hubert
Jada
Jackée Harry
Ebony
Michelle Hurd
This content contains pertinent spoilers. Also, images and text may contain affiliate links, which, if a purchase is made, we'll earn money or products from the company.
Recap
Hate The Sin Not The Sinner – Pray Tell, Latrice, Jada, Charlene, Vernon
With hearing his AIDS diagnosis has progressed to the point time is of the essence, Pray Tell decides to head home to Pennsylvania, to the suburban town he grew up, to see his mom Charlene and two favorite aunties. Now, Aunt Latrice is the choir director, still heavily involved in the church and a piece of work. Because of this, there is love there, but Pray Tell's sexuality complicates things.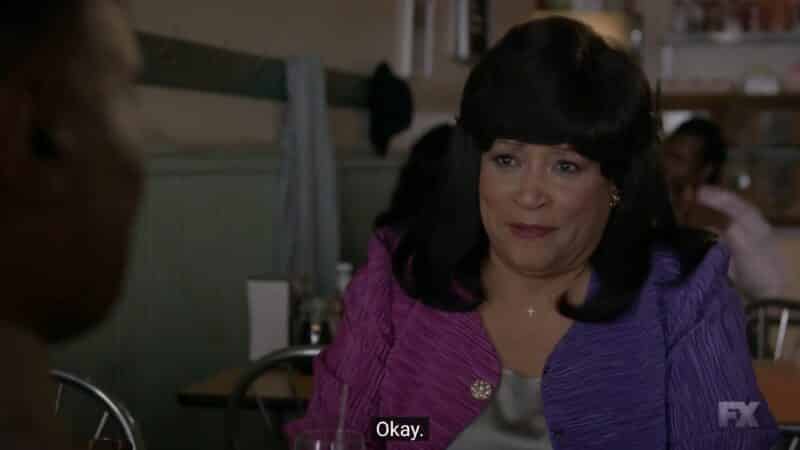 However, with Aunt Jada? She just loves Pray Tell for the flamboyant man he is and loves to crack jokes with him all day. With Momma Charlene, though? Things are a bit in between. Charlene loves her baby but loves the Lord blindly, and between an ex-husband who beat, among other things, Pray Tell, to believing he'd get AIDS for being gay, Charlene clearly has some work to do.
But, before Pray Tell leaves, Charlene apologizes and admits her faults, all rather quickly and easily. You could even say, while no apologies are given, even Latrice and Pray Tell share a moment that helps heal old wounds. However, the biggest shock might be Pray Tell's childhood crush, who was supposed to run away with him to New York, Vernon, becoming the pastor! Also, he ended up marrying Pray Tell's high school best friend!
It's A Bit Funny, This Feeling Inside – Vernon, Ebony, Pray Tell
Vernon and Pray Tell, full name Prayerful, to show you how religious his people are, haven't spoken in 25 years. Vernon and Pray Tell were lovers, who Ebony knew every dirty detail about, but Vernon never tried to join him when Pray Tell finally left. So, fast forward to modern times, and all you hear from Vernon is some "Pray the Gay away type nonsense."
Which, as Ebony makes it clear there are long gaps between Vernon touching her, and she needs Pray Tell to help her please her man, in terms of what to do, the cracks show. Add in, we have no idea where Vernon goes when he gets calls, and it could be he has some local ass he gets with his wife thinking it is a call for prayer. Though, who knows, maybe someone is getting on their knees?
Jokes aside, Pray Tell's return drums up old feelings, leads to kissing, and Vernon claiming he'll leave his kids and Ebony for Pray Tell. This is cute, especially considering the moment, but Pray Tell isn't necessarily convinced. After all, Vernon had 25 years to show up, and he didn't, so why would he now knowing this is the end of Pray Tell's life?
End of The Road – Blanca, Nurse Judy, Pray Tell, Jada
Which, according to one doctor, it truly is. With Blanca and Nurse Judy by his side, Pray Tell learned he had 6 months to live due to developing cancer. Hence him heading back home to make amends, but what his good Aunt Jada reminds him of is that with none of his friends likely being able to see him or handle his body once he died, he'll need power of attorney.
So, she had documents drawn up, apparently over a few days, so she could take care of him in the end and handle his wishes. Now, whether she allows him to die in his bed, cremates him, and puts bits of him in lockets for everyone, but Elektra, we'll have to wait and see.
Collected Quote(s) & .Gifs
Rewriting my past is not gonna change my future.
— Pray Tell
Peace is more important than truth.
— Charlene
Commentary/ Review
---
Community Rating:
---
Weirdly Happy Vernon Wasn't At The Bus Stop
Like a lot of things this season, Pray Tell's homecoming felt rushed. Be it no one having the fit you'd expect after not seeing him for 25 years, Latrice letting Pray Tell sing in front of the church, and even Charlene apologizing for what she didn't do. Heck, add in Jada feeling guilty for things Pray Tell didn't call her out for? A lot of this felt like wishful thinking, if not something to live vicariously through for those who know these conversations would never go so well.
However, with Vernon? If he showed up and left his wife and kids in PA? That would have been too much. Plus, then would come the burden of Pray Tell taking a father from his very young and impressionable kids. And granted, do we think Vernon is cheating on Ebony? Yes. But we don't know what hussy he is cheating on Ebony with. But with Pray Tell, as much as he has bounced back from, it would be hard to accept even Norm Lewis' charm as you think about the kids left behind.
Pray Tell Disconnected His Faith From The People Who Introduced It
Having faith and maintaining it is difficult. Even if you apply the idea mankind was given free will to see what they would do with it, knowing that most Gods in most religions could wipe out the villains like they were Thanos, it makes the inaction a challenge of faith. Then when you add in church leaders and parishioners holding onto the old testament and using the bible as a knife to stab the innocent and treat them as a sacrifice? All so that they can pretend someone's ex-communication makes them all the more holy? That alienates more people.
Thus, many like Pray Tell intertwining religion with people, and because they can live life without faith, they abandon that and the people who tainted what it means to have it. However, while the original goal appeared to be reconnecting with his mother and aunts, the relationship that Pray Tell salved was his with God. Hence, when Latrice invited him up, the words he sang weren't about those two, but rather Pray Tell, the church, and the Lord. Which he though forsook him but really, while put through trials and tribulations, we cannot pretend many weren't sent Pray Tell's way to give him faith to keep on going. Granted, some of them are gone now, but part of having faith is knowing what is lost shall be replenished, and the joys you knew were just a taste of what's to come.
Fearing This Will End With Pray Tell or Blanca's Death
Whether Pose ends with a funeral that has Pray Tell or Blanca singing is anyone's guess right now. However, with Jada talking about final wishes, power of attorney, and reminding us that Blanca and the rest won't be able to do much when Pray Tell is at his worst or dead, it was a wake-up call. These reconciliation episodes aren't just because this is the last season, it could be for us to get closure too before these characters are killed off.
[ninja_tables id="57001″]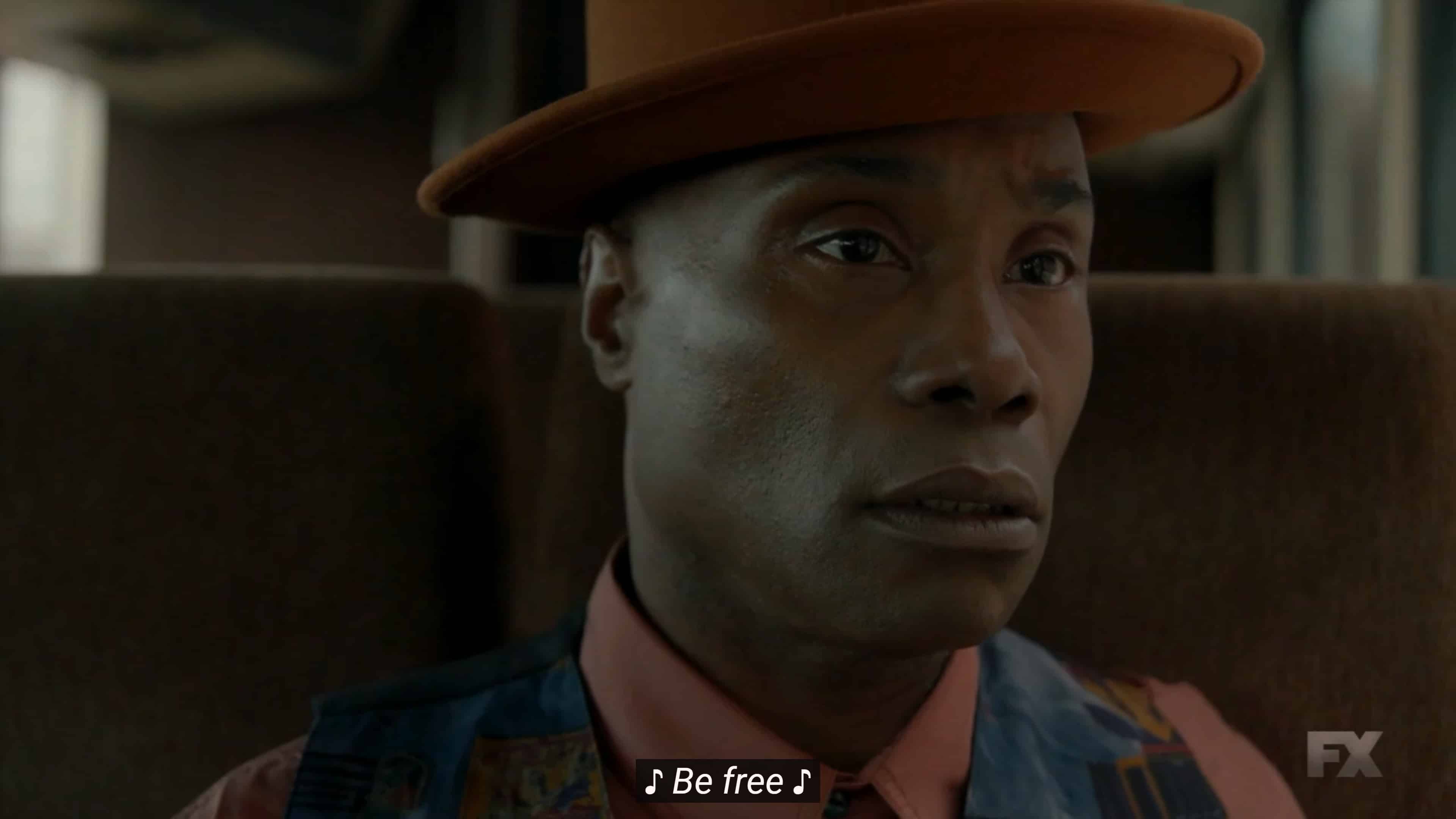 Pose: Season 3/ Episode 4 – Recap/ Review (with Spoilers)
Trajectory: Plateau
Pray Tell's backstory, like Elektra's, feels overdue yet rushed at the same time. But with his having one too many moments that are feel good, it is hard to not want this type of levity while question, whether it's genuine, considering the tone of this show, isn't often so giving to its characters.
Highlights
Weirdly Happy Vernon Wasn't At The Bus Stop
Pray Tell Disconnected His Faith From The People Who Introduced It
Fearing This Will End With Pray Tell or Blanca's Death
---
Follow, Like, and Subscribe
Community Rating: 0.00% (0) - No Community Ratings Submitted (Add Yours Below)