Pose: Season 2, Episode 7 "Blow" – Recap, Review (with Spoilers)
Unlike many times before, the community comes together not when it is down or recoiling, but while standing tall, and with elders watching over them.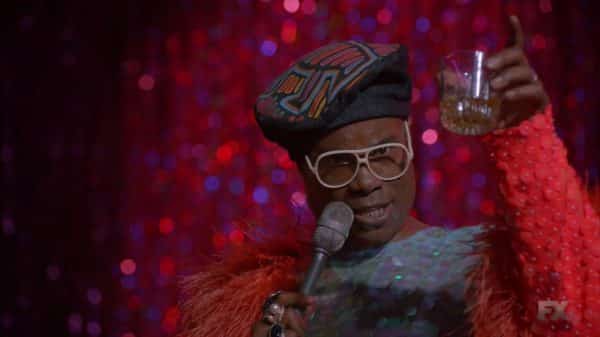 Unlike many times before, the community comes together not when it is down or recoiling, but while standing tall, and with elders watching over them.
---
Network
FX
Director(s)
Jennie Livingston
Writer(s)
Janet Mock
Air Date
7/30/2019
Images and text in this post may contain affiliate links which, if a purchase is made, we'll earn money or products from the company. Affiliate links and external links have an upward facing, superscript, arrow.
Recap
The Children Need More Than Mothas, They Need Elders: Lulu, Elektra, Blanca, Pray Tell, Damon, Ricky
With Pose, we're reminded there is more to LGBT+ culture than the heartache or extravagance. There is a lot in between as well. One of the focuses this episode is mentorship, elders, and beyond the concept of a house mother. This is brought up since Lulu is struggling, Damon and Ricky are feeling the end of Vogue taking away their buoyancy, and Pray Tell is sick of it. When he came up, there were people who supported, encouraged, and damn near raised you outside your house. Survivors who didn't just pave the way but showed you the way. So, calling on Blanca, even Elektra, he pushes for them to step up and present these kids with a challenge on behalf of ACT UP.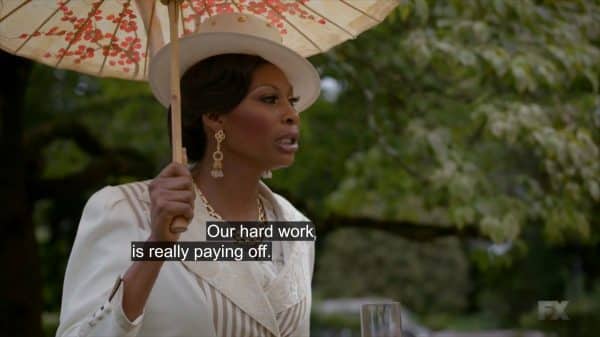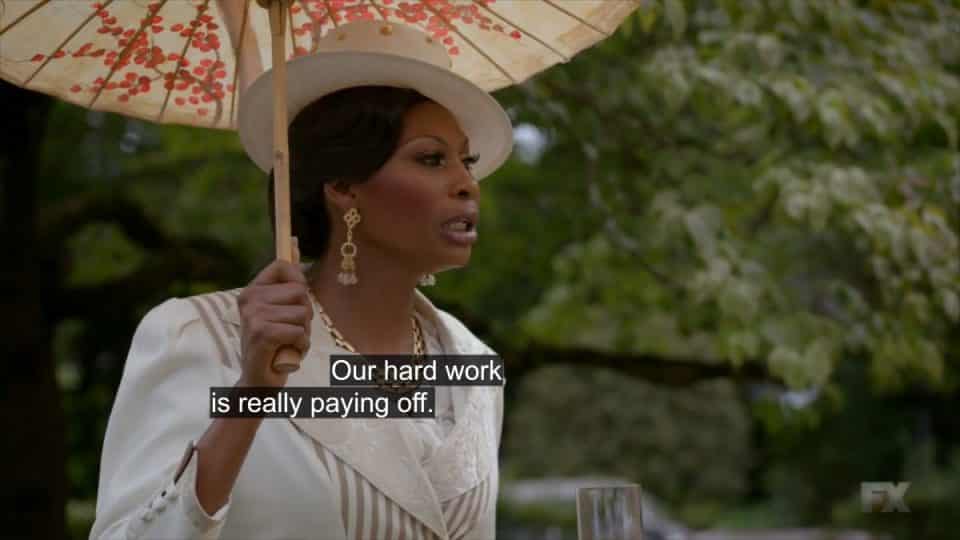 Blanca Might Be The Favorite, But She's Grown Now: Lulu, Blanca, Pray Tell, Ricky
Pray Tell has favored Blanca for years, and everyone from Candy to Elektra knows it. However, with him spotting Ricky down and out, he takes to him. Which leads to Ricky getting things a bit mixed up, since the boy probably hasn't known affection without strings attached. So he takes Pray Tell's kindness for perhaps more and flirts with him, which Pray Tell kindly rejects. Mostly due to being uncomfortable. Thankfully though, while Ricky plays too much, he is very real about learning he has HIV and doesn't like as Pray Tell did when he originally found out.
Switching to Blanca, while she and Lulu came up in the same house, and have been going back and forth forever, at the end of the day they are sisters. Blanca is always about lifting people up and now with her own business, a functioning house, happy kids, she is inspiring. Hence Lulu deciding to go back to school for accounting. Get her own business and rather than be on the pole, or work in Elektra's sex dungeon, make white-collar money rather than picking up their money off the floor.
When We Come Together, It Will Be Joyous: Lil Papi, Angel, Federica, Blanca, Ms. Ford
The ACT UP challenge ends up being a stunt making Federica's home into a giant condom. This, alongside embarrassing her in the press, it gives Blanca a victory since it appears she will back off now. However, she doesn't leave with her tail between her legs. She leaves implying she could always regroup and strike back.
Bringing us to Angel. As we saw in season one, she has long been groomed to eventually run the House of Evangelista and handle her business. Lil Papi too. But with her modeling career just growing, she doesn't have the same issues as her brothers. Unfortunately, she may have something worse.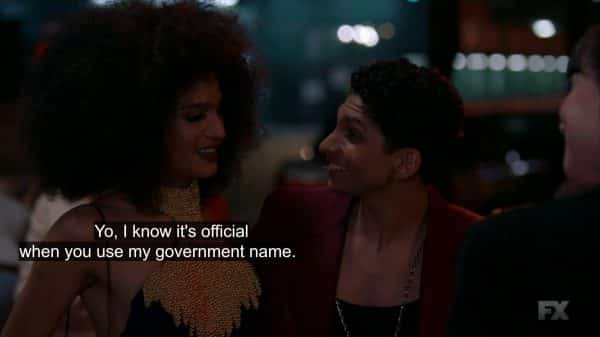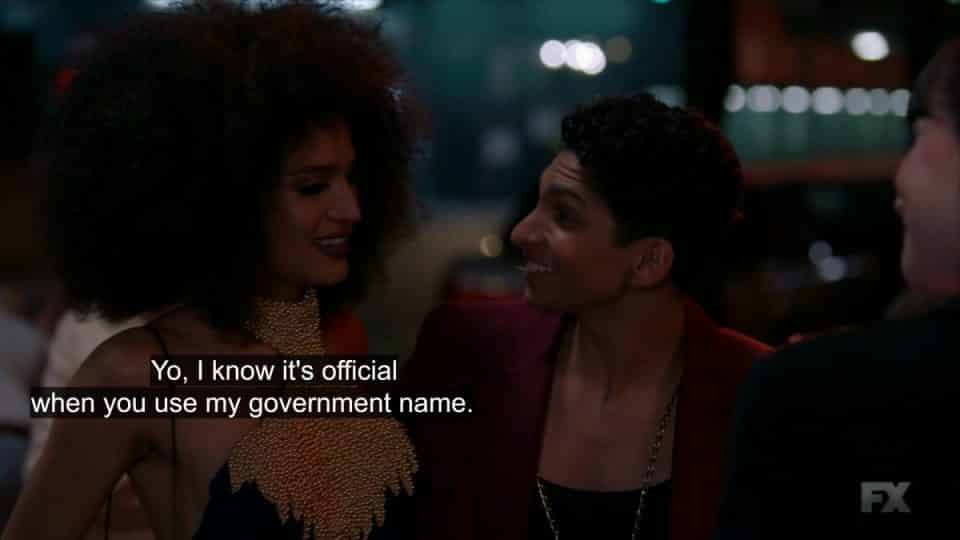 First and foremost, she dabbles with drugs. Secondly, she gets so high she runs late for her Bebe commercial, and Ms. Ford isn't happy. In fact, she may need a chat with Blanca to get Angel's head together.
That is assuming Lil Papi, who is now officially Angel's boyfriend, doesn't have things handled.
Other Noteworthy Facts & Moments
Lil Papi's government name is Esteban
Collected Quote(s) & .Gifs
"White folks like to visit, but they never move in."
Review
---
Community Rating:
---
Highlights
Seeing Lulu Dressed Down
While it is important to show everyone fashionable, thriving, and beautiful, it is just as important to show these folks looking like all they got on is lotion, a house wig, and something they wear around the house. It may not seem like a big deal, but it gives this sense of humanity. That they don't always have to be on or be in performance mode. That their vulnerability can be beyond tears from rejection but just being in their element and around those they trust. As we saw with Lulu.
Pray Tell Mentoring Someone Besides Blanca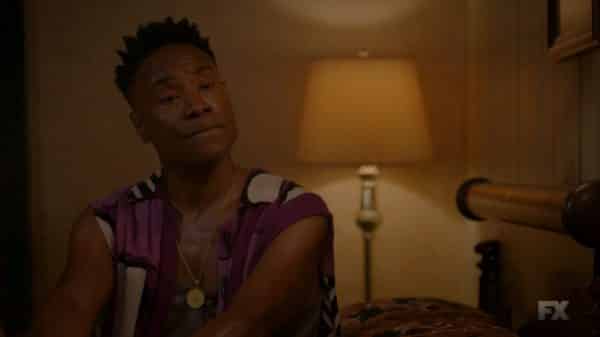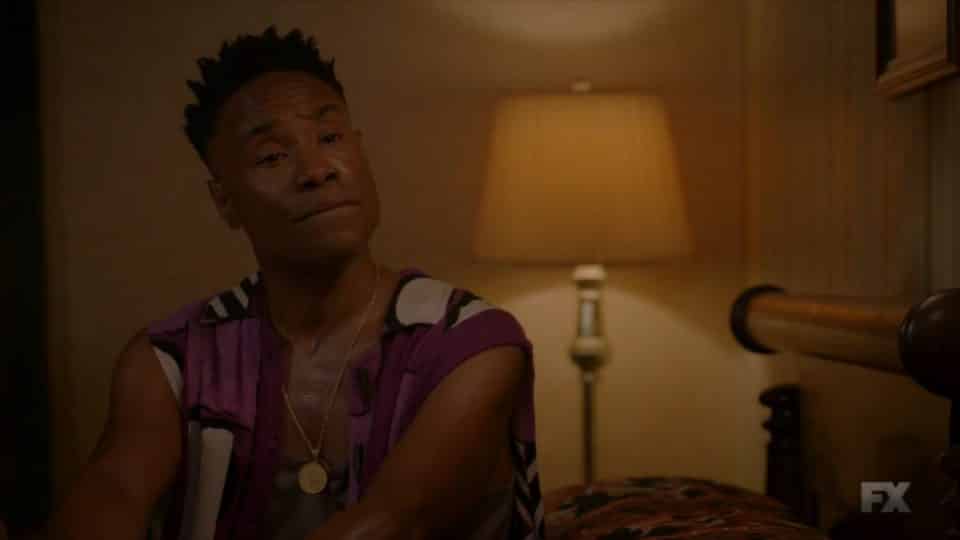 Blanca is spoiled. Granted, she gives as much as she receives, but when it comes to the elders and mothas, she has gotten a rather consistent amount of care. Everyone else? Not so much. So Pray Tell focusing on Ricky and being there for him was a wonderful change.
Now, yeah, Ricky took it the wrong way, but the boy got issues – it's to be expected. But I think with Pray Tell showing that he is there for him and not for that, it allowed him to open up and receive a love which likely was unfamiliar to him.
Angel and Lil Papi Together
Similar to what we saw with Angel. She didn't think Lil Papi genuinely loved her and was just looking for ass. Yet, he took his time, showed he was truly invested, and look at the bliss they have now. They have a healthy and loving relationship. Note: They both aren't the brightest people. Hence them trying cocaine, but hopefully they won't get hooked. Specifically Angel, since her desire to fit in with everyone could be her downfall.
Let's Not Bottom Shame
I don't know much about bottom shaming, but know what a bottom is (the receiver for those who don't know), so Pray Tell tapping on that was interesting. Since the show may have an LGBT+ focus, but it only occasionally hyper focuses on any topic. So when it does, while you recognize that it's more so for the community than a general audience, it also reminds you that there is so much more you aren't aware of, and they do not have the time to cover.
On The Fence
This Federica Saga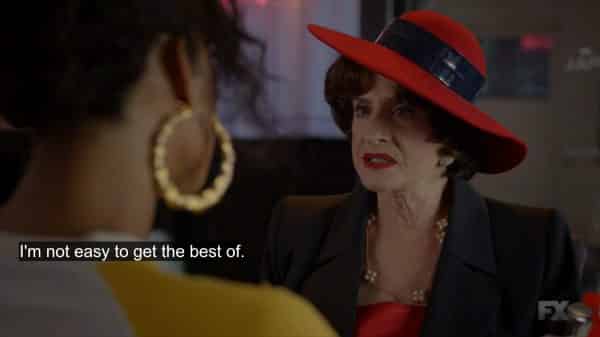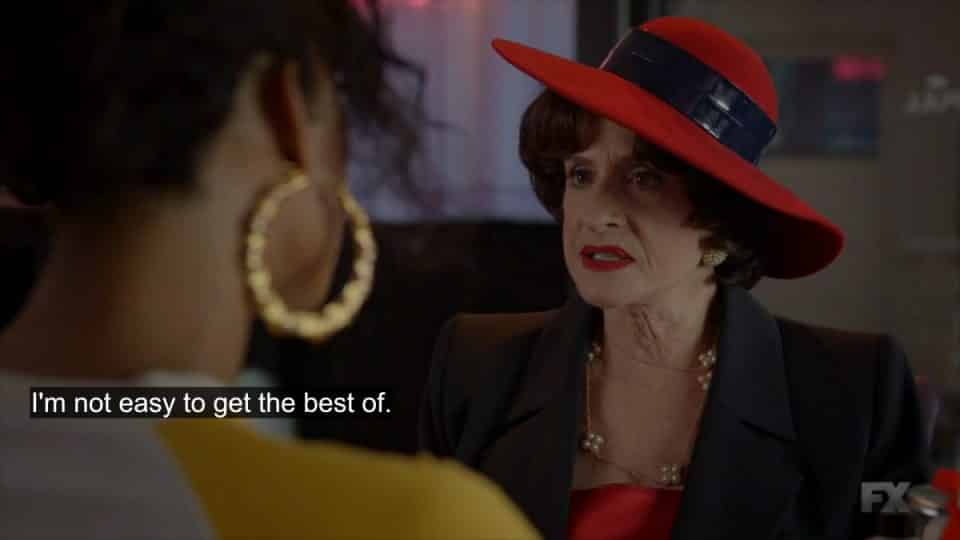 A part of me wants it to end, since it isn't going anywhere interesting. Yet, I want it to continue, for I'd rather the drama of Federica than someone being killed off. But, either way, Federica either needs to step up or become a frenemy like it seemed she was going to be. Hell, since she is worried about appearances, would it hurt her to maybe take Blanca under her wing? Expose her to a new world that is harsher than her yet is the next level if Blanca is serious about being a businesswoman.
Follow Wherever I Look on Twitter, Like us on Facebook and Subscribe to the YouTube Channel.
[ninja_tables id="36790″]
Seeing Lulu Dressed Down - 85%
Pray Tell Mentoring Someone Besides Blanca - 90%
Angel and Lil Papi Together - 86%
Let's Not Bottom Shame - 87%
This Federica Saga - 75%
---
Follow, Like, and Subscribe
Community Rating: 0.00% (0) - No Community Ratings Submitted (Add Yours Below)