Mushoku Tensei: Jobless Reincarnation: Season 2/ Episode 10 "These Feelings" – Recap/ Review
In a mostly slice-of-life episode, we're reminded of Rudy's daily routine. But, with him, once again, questioning his feelings for Sylphie, it seems we're starting to get to the point where he wants to act on what he feels.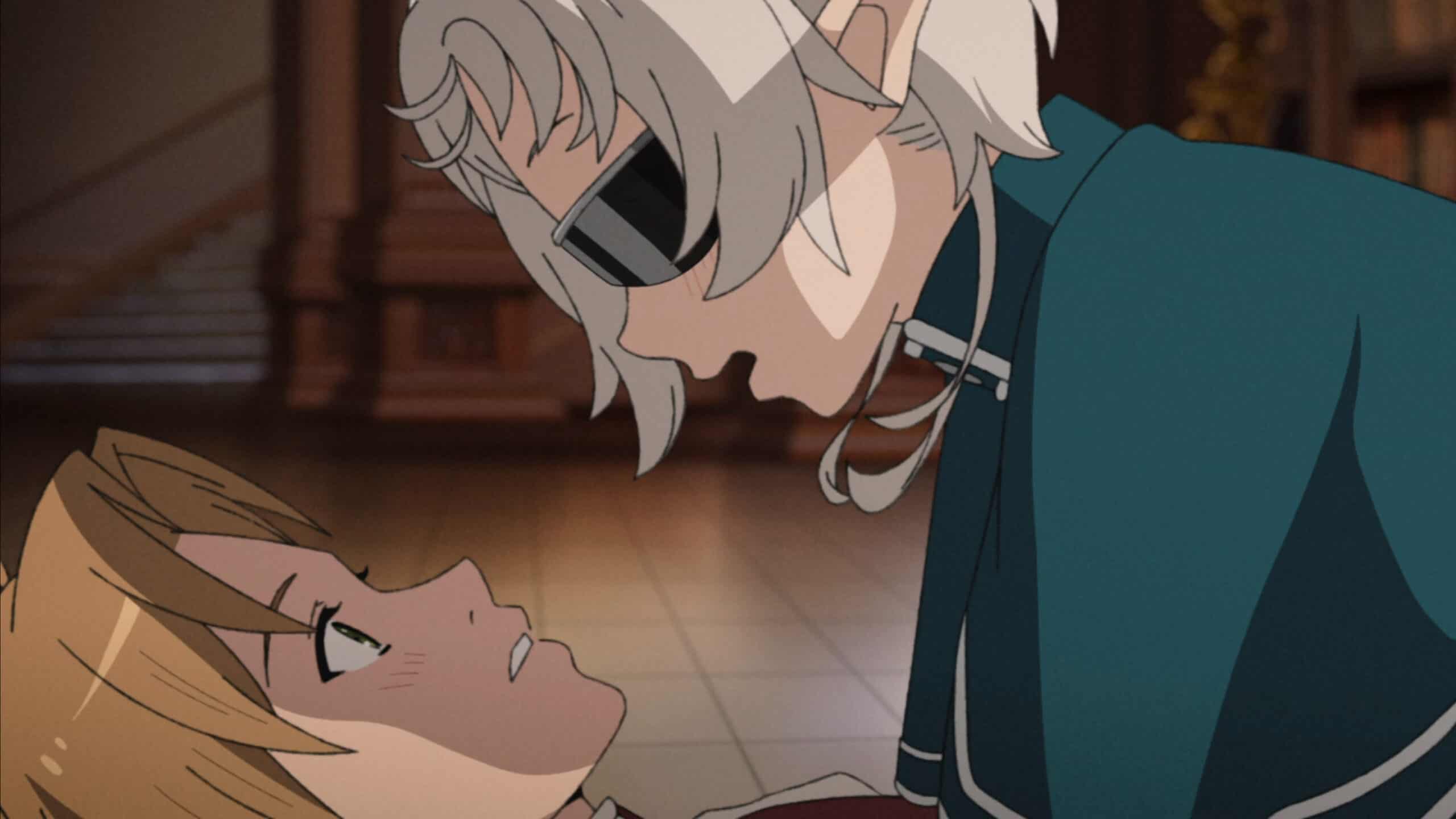 General Information
This section Includes information about the Director, Writer, and Cast.
Release Date (Crunchyroll)
September 10, 2023
Director(s)
Takahiro Hirata
Writer(s)
Toshiya Ono
Previously Noted Characters and Cast
Rudy
Yumi Uchiyama
Cliff
Oosaka Ryouta
Soldat
Toriumi Kousuke
Luke
Okitsu Kazuyuki
Sylphie
Ai Kayano
Julie
Sumire Morohoshi
Badigadi
Kusunoki Taiten
Zanoba
Satoshi Tsuruoka
Elinalise
Tanaka Rie
Nanahoshi
Shion Wakayama
Jenius
To Be Determined
Plot Recap
This content contains pertinent spoilers. Also, images and text in this post may contain affiliate links. If a purchase is made from those sites, we may earn money or products from the company.
Top Of The Totem Pole/ Things To Do In Your Spare time – Rudy, Cliff, Soldat, Luke, Sylphie, Julie, Badigadi, Zanoba, Elinalise, Nanahoshi
At 16 years old, Rudy is living the life. He is considered the most powerful student on campus, especially after his fight with Badigadi, and while this does isolate him a bit, he still has his old routine. He exercises in the morning, sometimes with Badigadi joining him for conversation; he goes to class, strikes up conversations with Cliff, and keeps up with Zanoba and Julie at meals and during training.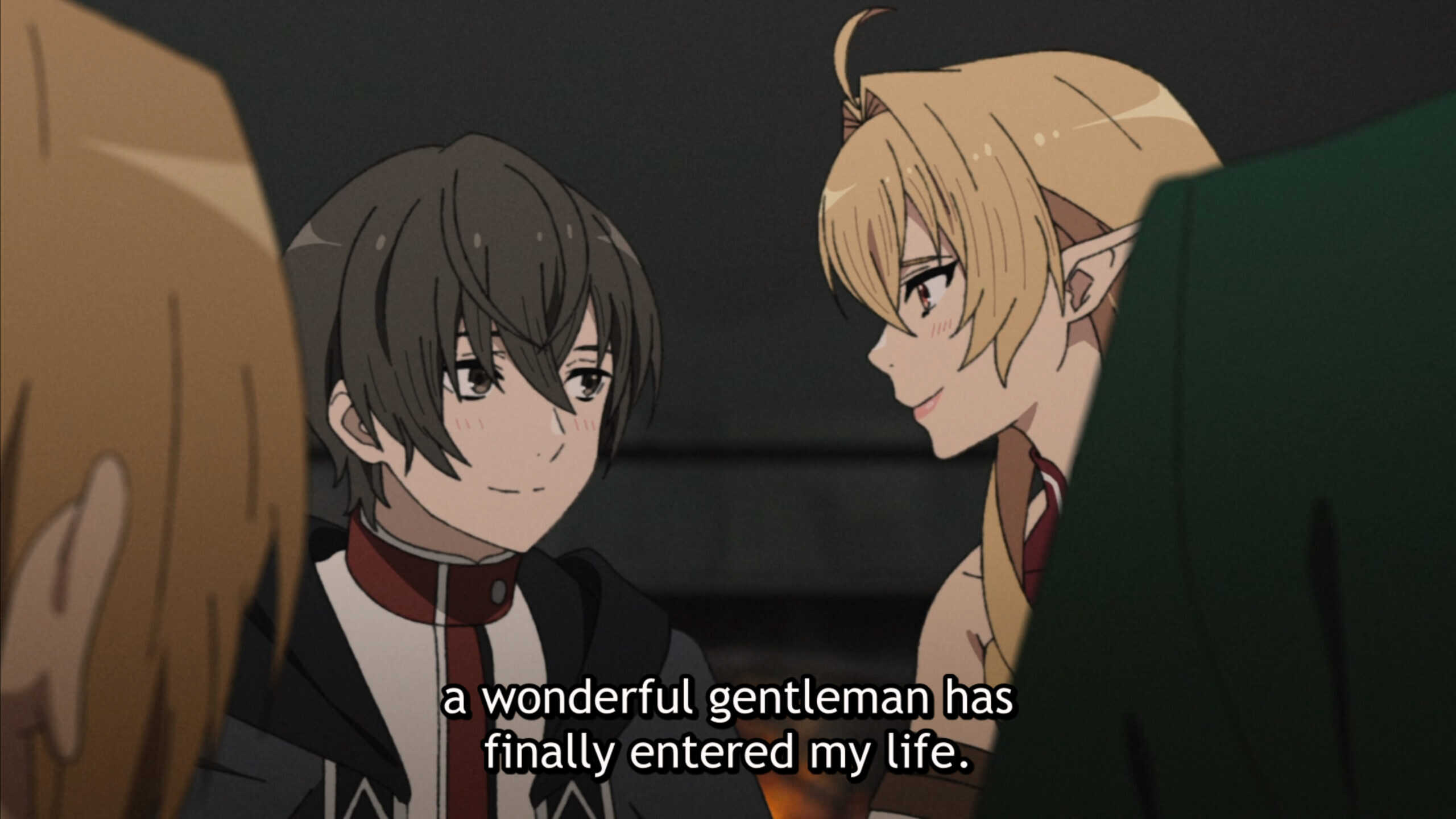 But, every now and then, his routine is broken up. Soldat stops in a town nearby, and he catches up with Rudy, Cliff, and Elinalise. It's awkward since Soldat calls Elinalise a slut in front of Cliff, her boyfriend, but he strangely doesn't react. I guess at this point, with knowing the truth and working on Elinalise's curse throughout his days, he has accepted her past and the perception of her.
However, while Rudy has a routine, which includes social interaction, it is hard to say whether he has friends. Sylphie, aka Fitz, is his friend, but after having an odd encounter with them after leaving lunch with Soldat, Cliff, and Elinalise, he questions things. Mind you, Luke made it seem that Sylphie wasn't acting weird but just working, but something seemed off.
Now, for others, they could have someone to discuss or even vent about this with. However, with Zanoba and Julie away, Badigadi the type who just pops up, and Nanahoshi having enough problems trying to summon a person to this world, while not causing another event, and then having to figure out how to reverse the summoning? Rudy resigns himself to reading a book to pass the time.
These Feelings – Rudy, Sylphie, Jenius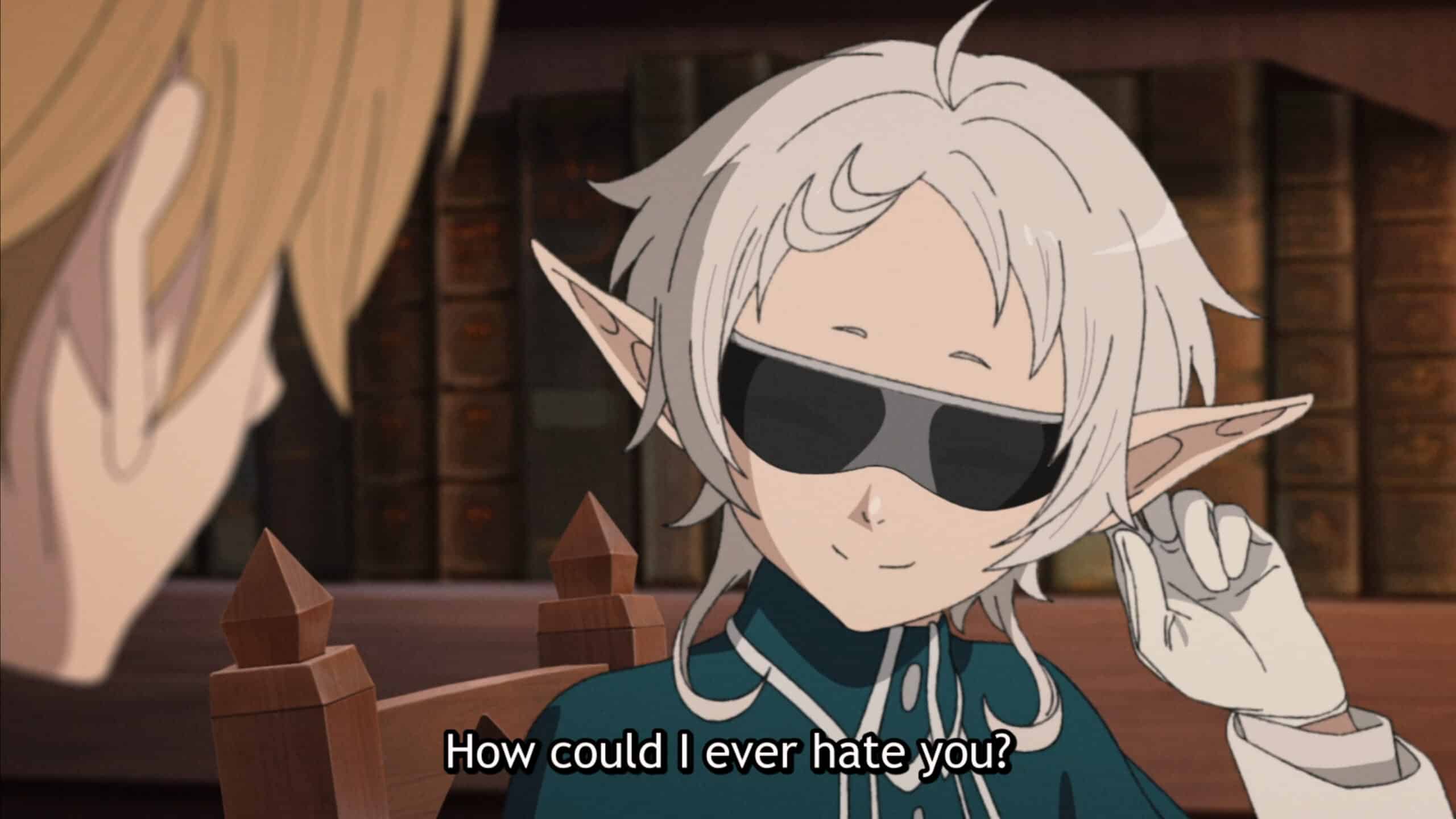 Luckily, as he goes to the library, probably for the first time in a while, due to Rudy spending so much time with Nanahoshi, thus making Sylphie jealous, Sylphie is there. Showing growth regarding his feelings, especially when hurt, Rudy addresses Sylphie not speaking earlier, and they note because of their voice, they aren't taken seriously, so that is why they are "Silent Fitz."
This is understandable, but Rudy also theorizes that Ariel likely masquerades as Fitz when she goes out, and whether one or both are true brings Rudy peace. At least until Rudy begins to catch feelings again for Sylphie and finds himself questioning his sexuality. Because Sylphie does come off as ambiguous, Rudy goes so far as to question Jenius, the man who recruited him, about Sylphie's sex, and when he notes Sylphie is a man, it isn't devastating but only adds to Rudy's confusion.
Luckily, after a bit of a mishap in the library later, Rudy learns Sylphie is not a dude. This doesn't mean Sylphie confesses who she is or even confirms being a woman, but rather runs away. With that, Rudy focuses on two things: One, that he is not gay, as his boner implies, and two, Sylphie likely masquerades as a man for specific reasons so, while there is something between them, he won't rush it. Especially since he hasn't been fully cured of his ED yet, so it would be best not to scare off the person who could be the one Man-God was pushing Rudy towards.
Review
---
Community Rating:
---
Highlights
How Rudy Is Exploring His Feelings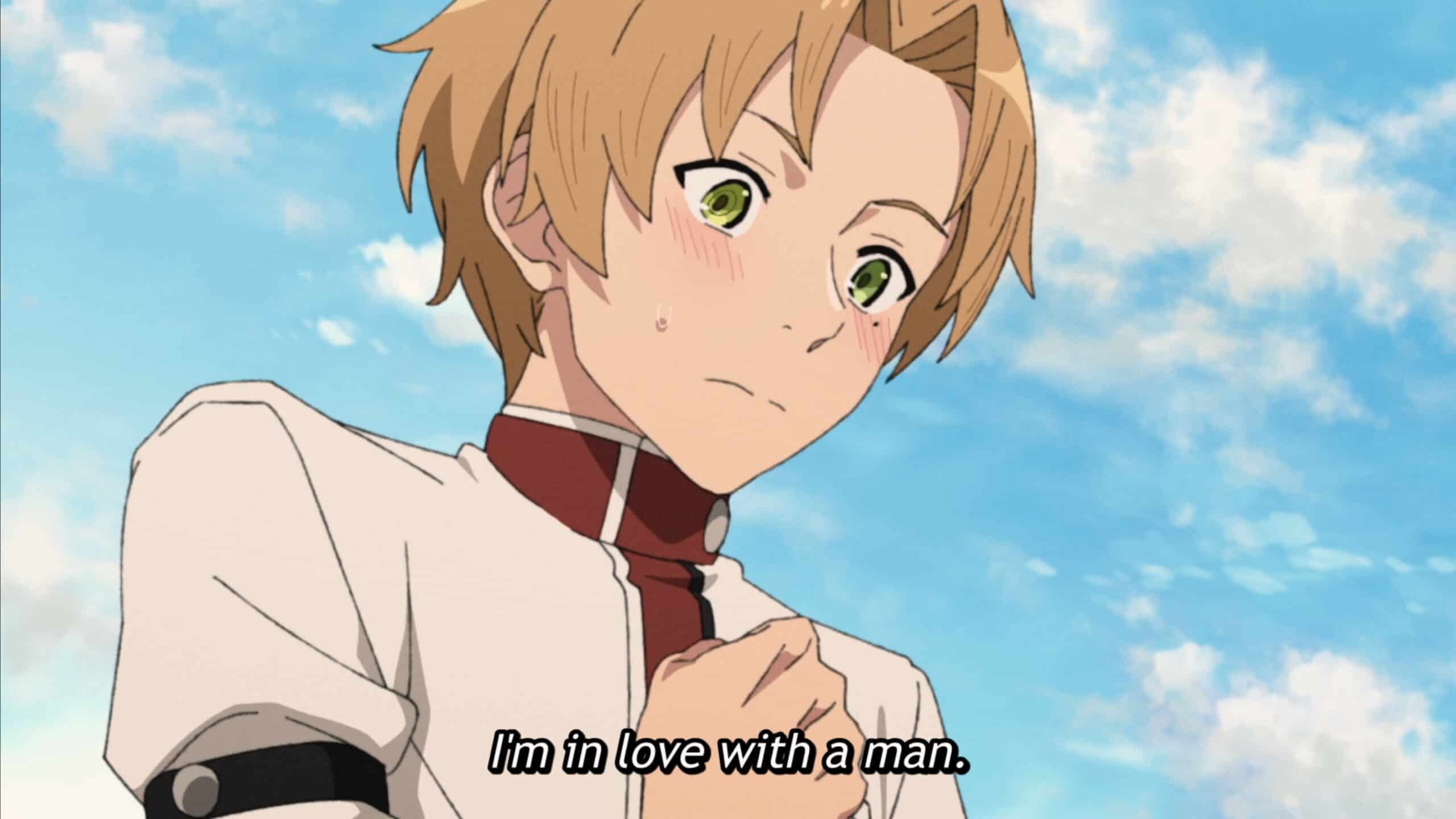 It has become increasingly easy to find coming-out stories that aren't violent and sometimes even without drama. But, in anime, you don't get the same diversity you get in Western live-action or animation. Yes, Yaoi and Yuri exist, but it isn't often they are given the episode count, second seasons, or push this show has.
So when it comes to Rudy, you can see a delicate touch when it comes to questioning his sexuality and maybe even Sylphie hiding their gender. Rudy has by no means damned or got angry at himself for potentially liking a man. It has confused him since it isn't what he has liked before, but he is also able to admit that something about Sylphie is attractive to him.
On top of that, there was a notable point made in the comment section of Crunchyroll by the alias "Neotag" dealing with the LGBT trope where, it isn't until there is a sexual situation where clothes are removed, is it revealed the person's physical gender, which can, at worst, lead to violence, or leads to some joke. To me, I can't imagine Rudy getting violent, but you can imagine a joke being made out of it, and thankfully, there isn't a need for that type of scene anymore.
Now, yes, why Sylphie masquerades as a man, beyond being taken more seriously, could be dived into and could require navigating difficult conversations. However, as much as the show has gone to extremes, it also knows how to handle sensitive topics when it wants to.
Hope At The End Of The Tunnel
While Sylphie still hasn't confessed who she is or her feelings, at the very least, she has it in her head that Rudy is abstinent. So, even if jealous about the time he spends with others, maybe she'll have less reason to in the future as Rudy pursues her. Because, with being able to get an erection, while he won't be humping Sylphie's leg, he will likely be sniffing around her more and, unfortunately, probably acting a little weird.
Which could be very comedic since, as said before, Rudy hasn't gotten to have a normal relationship blossom, and with this being his first potential one? It could get a little dramatic, especially as he gets random boners again.
Rudy Communicating His Feelings
I will forever appreciate, whether internally or to others, how Rudy expresses himself. For it is sweet to hear him talk about reuniting with Soldat being like high school buddies hanging out, since Rudy didn't have that experience in his past life. Add in all he went through with Soldat; it makes you feel warm and tingly.
But, the more important piece of communication just comes from Rudy addressing Sylphie about feeling slighted vs. letting his feelings fester. Because he addressed the issue, he learned how she is insecure about her voice, thus presenting herself as silent but deadly. That may not have held well, since Rudy also thinks Ariel was pretending to be Fitz, but it was a logical answer.
And because he got past that, he could go back to enjoying Sylphie's company, questioning his feelings, and while you do have to note the ding of him asking another person her gender, at the same time, you get it. In his past life and until now, Rudy didn't have any feelings for men, so there was a need to question things.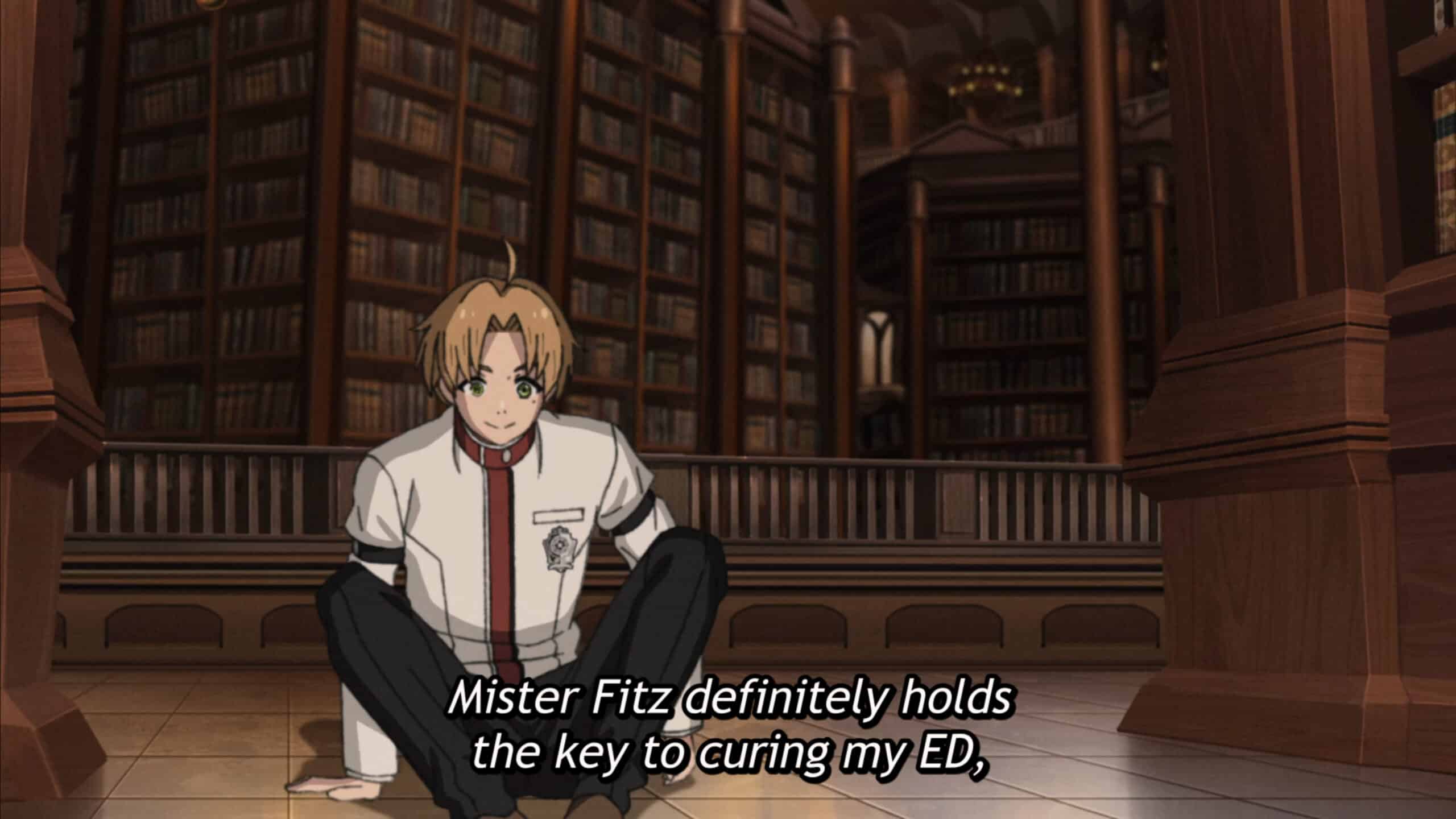 That all aside, I can only hope as Rudy explores his second potential relationship, unless you wish to count his short time dating Sarah, that despite the inevitable growing pains, he communicates why certain things trigger him. For just imagining his conversation with her about having erectile dysfunction could be one a major moment for the series.
Episode Directory
---
Follow, Like, and Subscribe
Community Rating: 0.00% (0) - No Community Ratings Submitted (Add Yours Below)
Mushoku Tensei: Jobless Reincarnation: Season 2/ Episode 10 "These Feelings" – Overview
Summary
I feel like this is the only show that can have a genuinely mundane episode and it not be bad. Never mind, it can drag something out, like Sylphie revealing who she is, with it feeling more like building up anticipation vs. creating filler.
How Rudy Is Exploring His Feelings -

84.5%

Hope At The End Of The Tunnel -

84%

Rudy Communicating His Feelings -

83.5%
Highlight(s)
Rudy Communicating His Feelings
Rudy Communicating His Feelings
Hope At The End Of The Tunnel