---
Community Rating: 56.01% (1)
---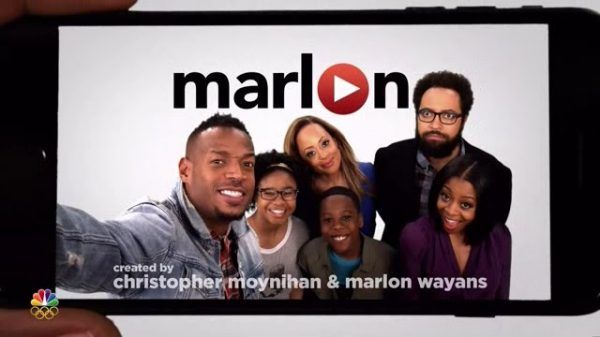 If there is one thing Marlon Wayans has consistently needed in his solo career, it has been limitations. Something, or someone, to keep him from going over board, beating a joke to death, or keep him from humping things like a dog in heat. In Marlon, it seems NBC provides just the limitations Wayans needs. Forcing him to actually refine his comedic style rather than present it raw, and often, as is.
The Introduction (Covers Episode 1 "Pilot" & Episode 2 "Cleaning Out The Closet")
For what seems to be months, if not years now, Ashley (Essence Atkins) and Marlon (Marlon Wayans) have been divorced. It was something Ashley initiated due to the immaturity and just general unreliability of Marlon. For while he is an excellent dad to their two kids Zach (Amir O'Neil) and Marley (Notlim Taylor), he sucked as a husband.
But those four aren't the only characters on the show. There is also Yvette (Bresha Webb), who I'm unsure if she is Ashley friend or sister, and there is Marlon's friend Stevie (Diallo Riddle). Now, neither are presented as that complicated in the first two episodes. Yvette pretty much is looking for love in either the deepest pockets or the cutest frame. As for Stevie, he is an intelligent fellow who seems to never finish what he starts. Hence how he, at least, is just 3-6 credits away from a BA in psychology alongside African American Studies.
Collected Quote(s)
If you black up, they gon' back up.
Highlights
It Shows A Different Side of Marlon with an Actress He Often Collaborates with and Seems Comfortable With
Since the beginning, Marlon Wayans has probably been one of the goofiest of the Wayans clan. Yet, unlike his brothers, and sister, you don't see as much growth. Arguably, when speaking solely about Wayans' comedic side, the same style of jokes he does today you could imagine him doing back in the 90s.
So, as noted in the overview, it perhaps is the best thing to happen to him since Keenan Ivory Wayans was directing his movies to be on a network TV show. For with limitation comes the need to get creative. How can Marlon stay true to himself, give his fans what they want, while meeting the standards and practices of NBC/ Network TV?
As you can imagine, for someone who has basically been running wild with low budget movies, that is probably hard. Especially since, while appalled critically, almost every single one made 4x its budget. So it isn't like Marlon is like many a movie actor who has come to TV because, while he has the talent, he doesn't have the hits to lead to more and more roles. This seems to be him trying to find a new avenue or platform.
But the question remains, how can he stay true to himself, his fans, and show his talent through limitations? Well, it is by cutting all the fat. Unlike in his movies, there isn't any ridiculous nude scenes or anything like that. Marlon seemingly is about you getting to see the funny which is put in front of all the pain. Which makes Essence Atkins an asset for she been working with Marlon Wayans, in one form or another, since 1995. So she knows how Wayans works and is able to, through her own dramatic talents, allow us to see that side to Marlon Wayans which has become so rare. That is, the side to him many remember from Requiem for a Dream. A film in which, to many people's surprise, showed that Wayans can be considered a serious actor.
Which isn't to imply this is in anyway a dramedy or Wayans really taps into that side of his talents strongly. More so, with him toning down his almost juvenile comedic persona, he allows the 45-year-old man to be seen. Something that, with his character surely not happy about the divorce, may help to remind the masses that Wayans can't just be judged by his past spoof movies, or even Naked on Netflix.
On The Fence
Yvette and Stevie
To be honest, I want to put them down as low points of the first two episodes, but I'm going try to be fair. If only because they are the unfamiliar ones of this ensemble. Though, perhaps one of the main reasons why I want to put them down as the low points of the episode is because they play into archetypes made to set up comedic situations vs. are people who say and do comedic things.
With Yvette, she is a woman who seemingly was once a gold digger. However, now she just takes a vested interest in any man she sees as fine. Something that can be developed to have some meaning, but it is too early to tell how story and character development will work on this show.
Which is also what may determine how Stevie should be seen. He is a brilliant academic who helped launch Marlon's YouTube career, but when it comes to his own work and progress, arguably he is stagnant. Something that can be seen by him living on Marlon's couch for years. Leading to, again, the possibility of the character being fleshed out making him more than an easy punch line. However, being that it has been a long time since Wayans has written for TV, much less crafted something which was about more than punch lines, it is hard to see where these two characters may go.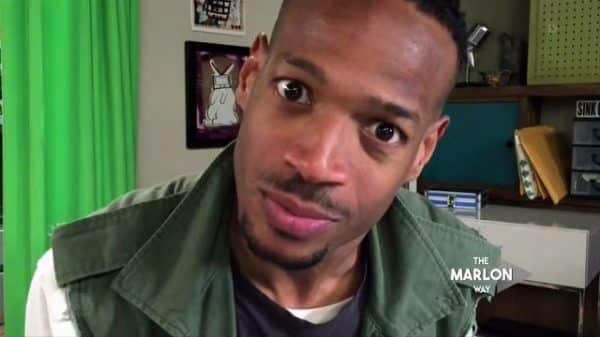 I'm a firm believer that any comedy worth its weight has to have a dramatic side to it. Be it in a laughing to keep from crying style, which Tiffany Haddish has damn near perfected, or just occasional reminders that the characters are people and not punch lines. That is what separates good comedies from mediocre ones.
And to be honest, it is hard to fathom which Marlon will ultimately be. For while Marlon Wayans is funny, like Tyler Perry, one could argue he is very stuck in his ways. Something that, due to past successes, has kept him from seeking to change his formula. So whether or not this show may simply be a PG version of Wayans' comedy or him truly trying to refine his style remains to be seen. However, there is just enough hope to label this as mixed.
---