Made For Love: Season 1/ Episode 2 "I Want a Divorce" – Recap/ Review (with Spoilers)
---
Community Rating: 0.00% (0) - No Community Ratings Submitted (Add Yours Below)
---
This post may contain affiliate links and spoilers. Please read our disclosure policy.
---
We learn a bit about Hazel's father, Herb, and his new relationship, as well as how Byron got a chip into Hazel's brain.
---
Director(s)
Alethea Jones
Writer(s)
Alissa Nutting, Dean Bakopoulos, Patrick Somerville, Christina Lee
Aired (HBO Max)
April 1st, 2021
Newly Noted Characters
Lyle
Dan Bakkedahl
Ma Voss
Jeanette O'Connor
Shane
Chris Bagnall
Danny
Brent Chase
This content contains pertinent spoilers. Also, images and text may contain affiliate links, which, if a purchase is made, we'll earn money or products from the company.
Recap
From A Party To A Drugging – Byron, Hazel
There was a time Hazel tried to be a good wife. She threw Byron a birthday party, got him a pinata with his face on it, and it seemed things were okay. However, somewhere they went left, and thus Hazel was drugged and had a chip implanted in her brain. That or with no volunteers, Byron coerced Hazel to get the chip.
It isn't made clear why Byron chipped Hazel yet, but we'll soon find out.
An Imperfect Father – Herb, Hazel, Shane, Daniel, Ma Voss
After Hazel's mother died of cancer, Herb was a mess. Well, technically, he still is a mess. It's just Herb went from the town drunk to being considered a pervert due to his sex doll. And when Hazel arrives, he isn't all that supportive of her leaving Byron either. He thinks it is a power play and everything Hazel doesn't need to hear.
However, as it becomes clear this isn't about her trying to change the dynamics of her relationship with Byron, but something serious, Herb tries to step up and be the dad Hazel needs. The challenge is, he has never really been that guy, and despite what you may think, that ten-year gap for Hazel wasn't hard on her, in terms of not seeing her dad. For it seems there is a lot of baggage there she doesn't think is worth unpacking while trying to gain her autonomy.
Yet, to prove himself worthy of her love, Herb decides to talk to Ma Voss, and her two sons, Shane and Danny, and try to make a deal. But, as he has done since Hazel's mother died, all he does is embarrass her. Danny challenges him to bull riding competition, and Herb loses. Then, Shane goes to steal Diane, Herb's sex doll, and the reason why Herb is known as the town's pervert. But, luckily for Herb, the hot bartender saves Diane and a sliver of Herb's dignity.
You Can't Run Forever – Herb, Hazel, Byron, Lyle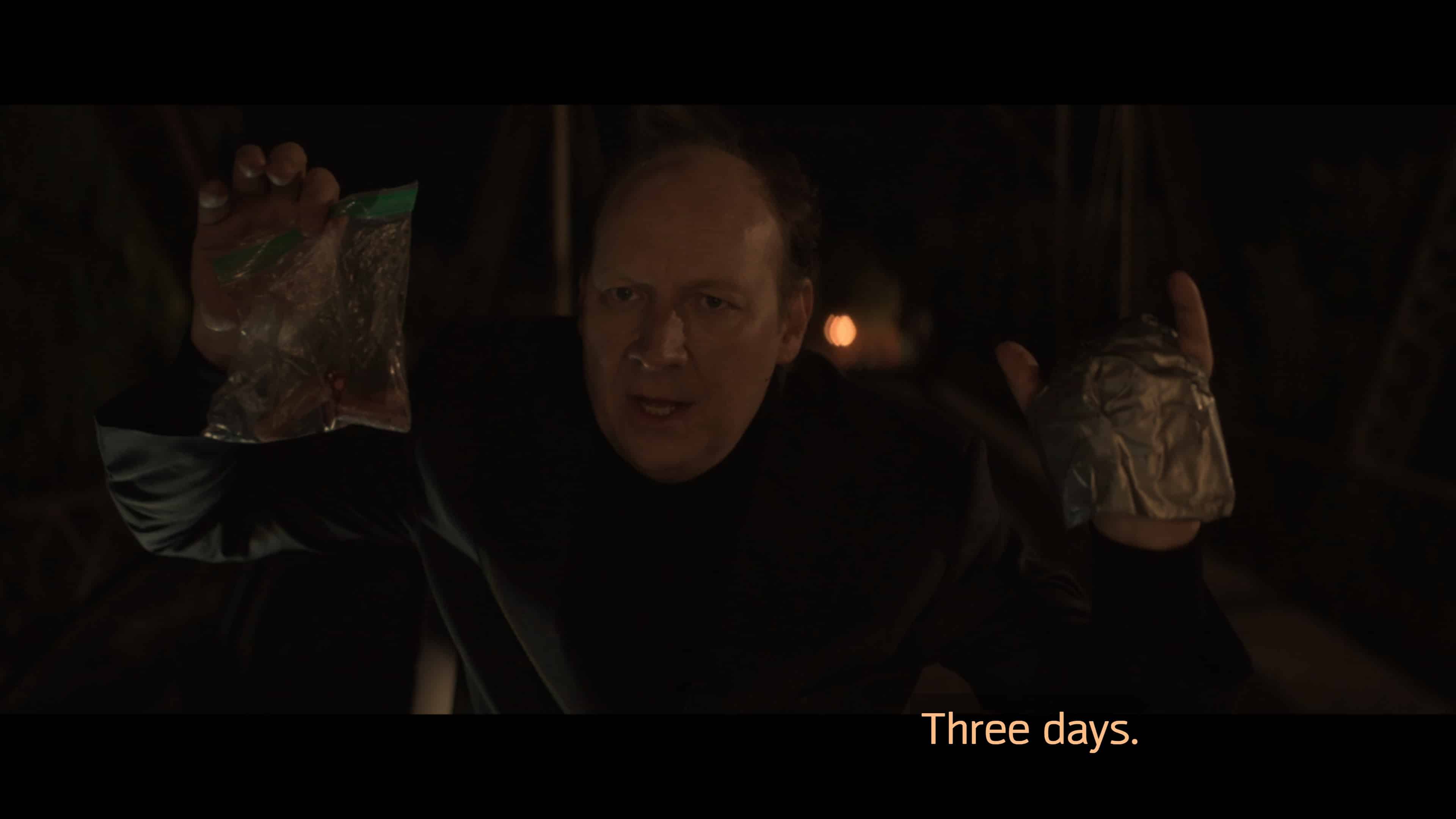 Just to get to her father's place, Hazel went to a strip club, damn near killed one of Byron's minions, Lyle, multiple times, and tried to steal cars, get a plane, the basics. But with a chip that has a GPS feature and Byron figuring out Hazel's plan since, well, he can hear and see it, the two meet in Herb's living room. Thus leading to Hazel just asking for a divorce so this all can be over.
Review
On The Fence
Lack Of A Long Term Hook
Getting to know Herb didn't make Herb into an asset. Instead, Herb has become someone who, because of their eccentricities, you understand they are meant to be funny. Heck, add in a dead wife, an alcohol problem, and unreliability, maybe even someone you can feel something for. However, in a dark comedy like this, the depth Herb needs to move beyond the joke isn't there. So, instead, we get someone who doesn't help carry the load of this show.
And while Milioti continues to be an asset, increasingly, it appears she needs someone good to play off of in order to be at her best. So unless that bartender becomes prominent and shows himself to be a good scene partner, Made For Love might be a dud.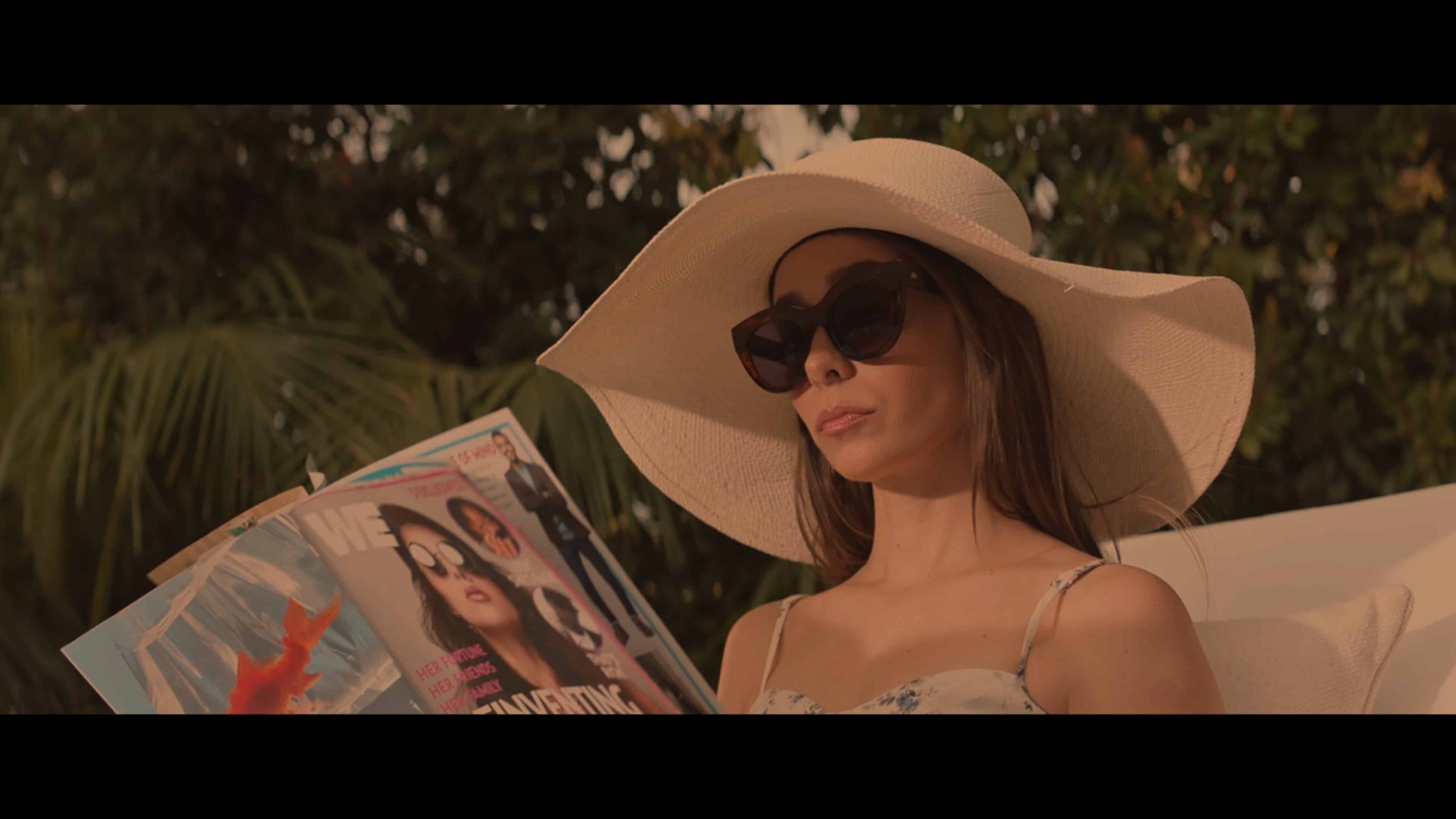 [ninja_tables id="56256″]
Summary
Lack Of A Long Term Hook - 74%
Made To Love continues to seem like a niche series that surely has its audience but is still far too reliant on Milioti without giving her the quality scene partner she increasingly needs.
Related Topics:
Alethea Jones
,
Alissa Nutting
,
Brent Chase
,
Chris Bagnall
,
Christina Lee
,
Dan Bakkedahl
,
Dean Bakopoulos
,
HBO Max
,
Jeanette O'Connor
,
Made For Love
,
Made For Love: Season 1
,
Patrick Somerville