Love Is: Season 1/ Episode 5 "Acceptance" – Recap/ Review (with Spoilers)
Love Is maintains a sense of fantasy which makes you question, "Would I go through that much over someone I barely met?" Network OWN Director(s) Oz Scott Writer(s) Michelle Listenbee Brown Air Date 7/17/2018 Downlow Brother: Keith, Nuri Keith gets his wish and Nuri comes on the ski trip. However, it seems whatever plans he…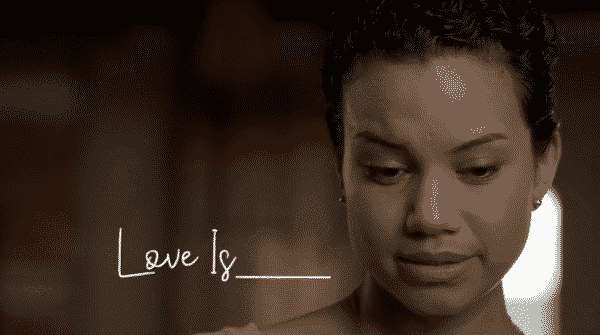 Love Is maintains a sense of fantasy which makes you question, "Would I go through that much over someone I barely met?"
---
Network
OWN
Director(s)
Oz Scott
Writer(s)
Michelle Listenbee Brown
Air Date
7/17/2018
Downlow Brother: Keith, Nuri
Keith gets his wish and Nuri comes on the ski trip. However, it seems whatever plans he may have verbally said, Nuri wasn't the first one who came to mind. Let me explain, Keith is very close to a few couples from his Columbia days and one of the people in that group, Todd, Keith is in love with. Yup, this dude is gay.
However, he only comes out to Nuri because he was messing with shrooms and drinking. The following day, he acts like nothing happened and he said that because Nuri was uncomfortable. For, let me tell you, when I say this man was performing and coming off like a cornball, when he came out to Nuri, something probably clicked in her mind.
Commentary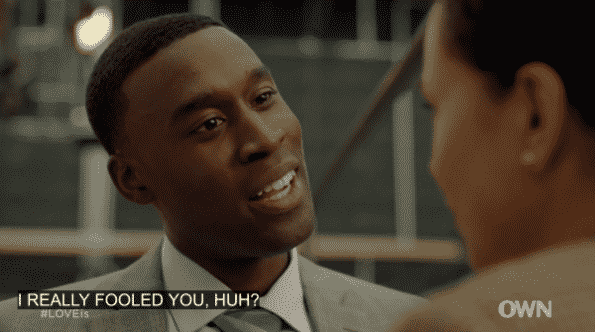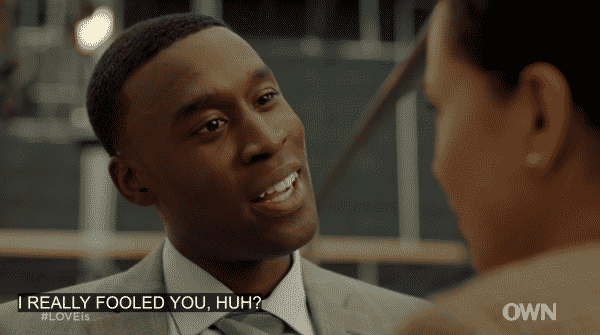 Chile… while it should have been expected a gay character would pop up sooner or later, after all its 2018, I was thrown off when it was Keith. Yeah, he was corny as hell and weird but I figured that was because he was an evolution of Carlton Banks from The Fresh Prince
. Much less was repping that preppy Black swag. However, knowing that he is DL has me wondering how might they handle that? Is he going to get himself a beard, stick to Nuri, or will we see him face down and ass up getting walked in on? I know that last one came out of nowhere but I don't see him coming out being as smooth as one of Yasir's lines.
Him Trying To Move On: Sean, Yasir
Yasir is going through it while Nuri is with Keith. I'm talking not eating for two days and no matter how fine the women are who pass him, they ain't nothing but ghosts. And throughout that, Sean tries to be supportive yet he also doesn't like Yasir whining. Especially over a woman he has known for less than a week.
Commentary
There is not much to say about Yasir for this is a very Nuri focused episode. The only thing to really take note of is how beautiful his and Sean's brotherhood is. Granted, his method of helping his friend being finding a rebound was terrible (in a funny way) but it isn't like Sean has the tools we are led to believe he has in the future. All the man knows is that when one woman causes heartbreak, or just gets on your nerves, you get your blood racing with another.
Her Holding On: Angela, Norman, Yasir, Nuri, Carol, Ruby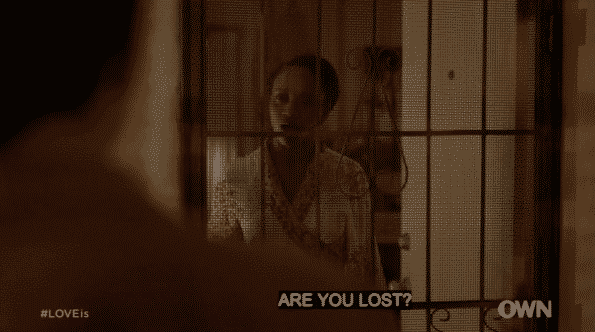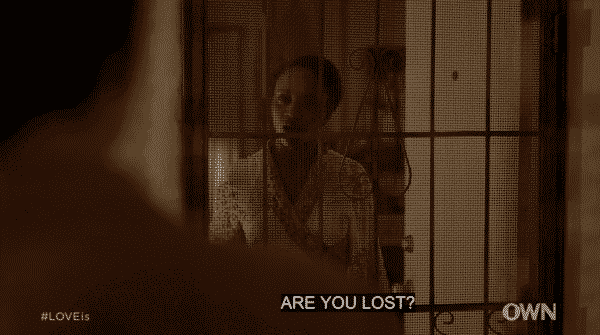 After that ski trip debacle, Nuri is right back to fiending for Yasir but with only Ruby's number, she is kind of in a predicament. Call there again, and risk embarrassment, also hurting the sister, or finding Yasir? Well, against Angela's advice, she calls and misses Yasir by one ring. But that doesn't stop her. After a good network meeting, and despite Norman wanting to brainstorm with his padawan, Nuri convinces Angela to stalk his and her coffee shop to see if he is there. Which, lo and behold he is! So, Nuri uses that Norman is into numerology and all that and has her mother distract him so she can sneak off.
Something which Yasir seemingly doesn't give a damn about. This negro, with no job and no more unemployment checks, acts like his love equates to something beyond what keeps Nuri's house in her name. Which isn't just a weird argument for the viewer but Nuri as well so she reminds him that he doesn't have a job so of course he says that.
Yet, despite this fight, as soon as she sees the note he left, FINALLY, she calls the number, dares to run her ass to Ruby's house, and then luckily sees Yasir at her doorstep. Now, how he get there with no car? Who knows. Use your imagination. All we know is Nuri breaks her rule and has sex with a man, in her house, who is not her husband.
So, seems like she is back in love and breaking all her rules. While also making you wonder if she has a lick of sense.
Commentary
Don't get me wrong, I love a good love story. Especially one featuring Black folk. My issue is, the Black woman who is a professional, flourishing in her career, who is a damn fool when it comes to love… It's getting old. Especially because Nuri's situation with Yasir, I want to believe so bad but then I question if I could deal with any of this?
And while it is cute we see regret and teasing from the older versions of Yasir and Nuri, I have a hard ass time connecting how they got from 97 to sometime in modern times together. Never mind married. For it honestly becomes harder and harder to believe as the episodes go by. Why in the world would Nuri, a woman with her own house, a career, friends, and options, choose this man who might be a smooth ass talker, but also loves storming off like they are in a farce? I mean, there is only so much make up to break up one can take before the relationship just seems toxic.
Oh, and can we talk about Ruby real quick? Nuri being so disrespectful towards her really drives that need to see Ruby in the future. Because Nuri calling her house, showing up in the middle of the night looking for Yasir like some bird, it makes me feel so hardcore for Ruby. To the point, I got nothing out of that love scene besides lust and feeling like their cycle got reset for the 3rd or 4th time in a week.
Collected Quote(s) & .Gifs
"You know what really sucks about love? Even when you find it – you can't always have it." – Keith
Highlights
Keith coming out and what this show may do with that.
On The Fence
Trying to maintain any kind of love for Yasir and Nuri's relationship because it's hard and gets more difficult by the episode. And a sex scene didn't change a damn thing. All it did was make this infatuation between them seem more intense.
Follow Wherever I Look on Twitter, Like us on Facebook and Subscribe to the YouTube Channel.
---
Previous Episode's Recap
[visual-link-preview encoded="eyJ0eXBlIjoiaW50ZXJuYWwiLCJwb3N0IjoyNDI4NCwicG9zdF9sYWJlbCI6IlBvc3QgMjQyODQgLSBMb3ZlIElzOiBTZWFzb24gMS8gRXBpc29kZSA0IFwiKEhpcykgQW5zd2Vyc1wiIC0gUmVjYXAvIFJldmlldyAod2l0aCBTcG9pbGVycykiLCJ1cmwiOiIiLCJpbWFnZV9pZCI6MjQyODksImltYWdlX3VybCI6Imh0dHBzOi8vd2hlcmV2ZXItaS1sb29rLmNvbS93cC1jb250ZW50L3VwbG9hZHMvMjAxOC8wNy9Mb3ZlLUlzLVNlYXNvbi0xLUVwaXNvZGUtNC10aXRsZS1jYXJkLnBuZyIsInRpdGxlIjoiTG92ZSBJczogU2Vhc29uIDEvIEVwaXNvZGUgNCBcIihIaXMpIEFuc3dlcnNcIiAtIFJlY2FwLyBSZXZpZXcgKHdpdGggU3BvaWxlcnMpIiwic3VtbWFyeSI6IlRoZSBtb3JlIGVwaXNvZGVzIHdlIHdhdGNoIG9mIExvdmUgSXMsIHRoZSBoYXJkZXIgaXQgYmVjb21lcyB0byBmaWd1cmUgb3V0IGhvdyB0aGVzZSB0d28gZW5kZWQgdXAgdG9nZXRoZXIuIEFmdGVyIHRoaXMgZXBpc29kZSBlc3BlY2lhbGx5LiIsInRlbXBsYXRlIjoiZGVmYXVsdCJ9″]
---
Follow, Like, and Subscribe
Community Rating: 0.00% (0) - No Community Ratings Submitted (Add Yours Below)