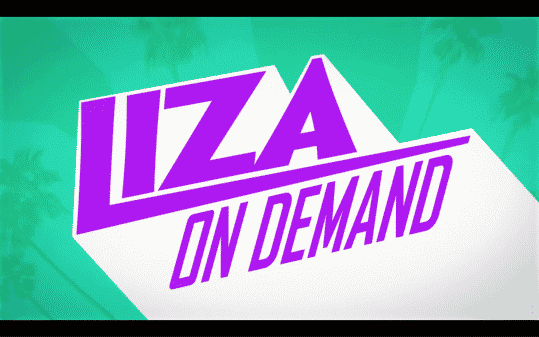 |
Liza on Demand won't convince you to subscribe to YouTube Red but if you are a fan of Lizy's kooky persona, her taking things to PG-13 level will surely make you giggle enough to watch what is available for free.
---
Network
YouTube
Creator
Liza Koshy, Deborah Kaplan, Harry Elfont
Director(s)
Todd Biermann
Writer(s)
Liza Koshy, Deborah Kaplan, Harry Elfont
Air Date
6/27/2018
Genre(s)
Comedy
Good If You Like
20 Something Trying To Figure Out Their Lives

Comedies Which Play Up Stereotypes

Noted Actors
Liza
Liza Koshy
Harlow
Kimiko Glenn
Oliver
Travis Coles
The Introduction
Liza is a young woman who doesn't really have a notable career or aspirations. All she is good at, or thinks she is good at, is helping people with menial tasks. Which, thanks to having two roommates, she can afford to pursue.
Collected Quote(s) or .Gifs
Procrastinate now, panic later.
On The Fence
This Seems Like An Okay Skit That Got Expanded To A Show
I like Liza Koshy. She's eccentric, a woman of color, and can be quite comical. With that said, even though the writing is very geared towards her style of comedy, it also has that YouTube vibe that makes you think this is a series of skits with a narrative. And the YouTube vibe extends into the performances for stereotypes are gripped onto with desperation when it comes to the flamboyant Oliver and Kim Kardashian-esque Harlow.
Which isn't to say the stereotypes don't lead to funny moments. As things get slightly vulgar, Coles especially uses Oliver's persona to get a few laughs out of you. The issue is, they aren't enough to necessarily want to stick with this show nor pay for YouTube Red to continue to watch.
First Impression: Mixed (Stick Around)
If you are an absolute fan of Koshy or already have YouTube Red, this is worth checking out when you have nothing else to watch. However, take away either factor and I don't think you'll make it past episode 1. Hence the mixed label for while Koshy's charm is on full display, plus some expletives and innuendo, there comes the question if her shtick, or just how she is, can be expanded into a series format. Much less, like most social media stars, can she find a way to translate her followers into people who would actively pay to watch her or not.
Of which, for me, the answer is no.
Follow Wherever I Look on Twitter, Like us on Facebook and Subscribe to the YouTube Channel.
---
---