Let The Right One In: Season 1/ Episode 5 – Recap/ Review (with Spoilers)
A slightly confusing time jump is revealed as Naomi makes a breakthrough in her case, and we're reminded who is running things in Matthew's organization.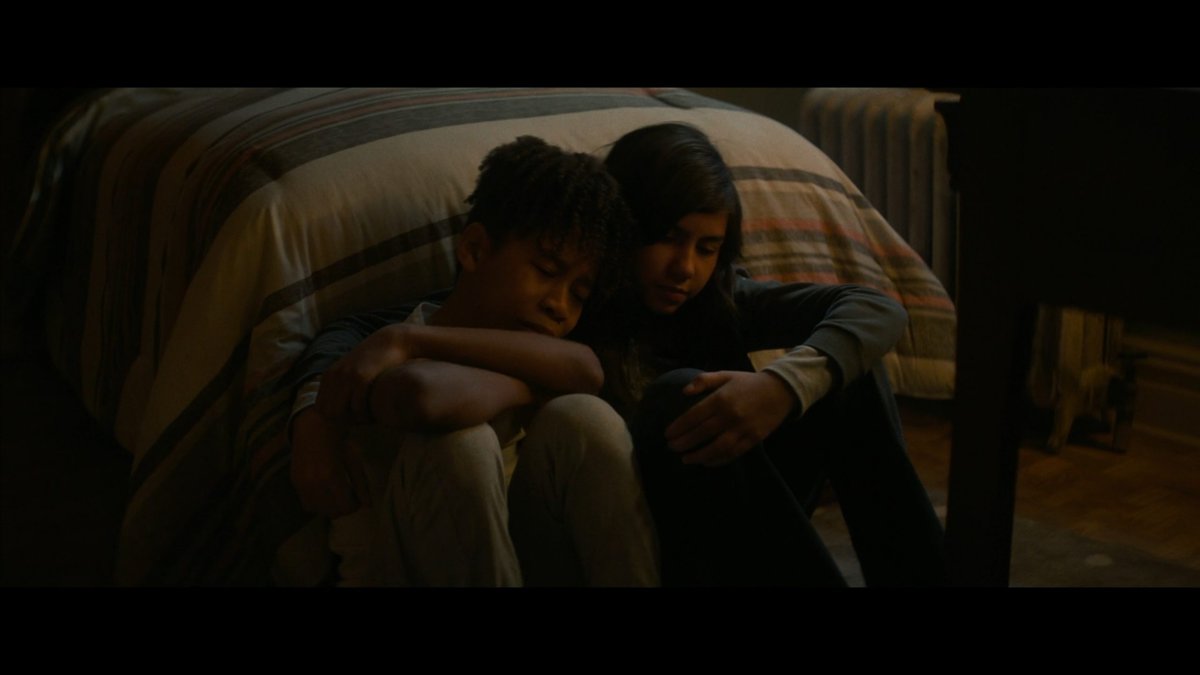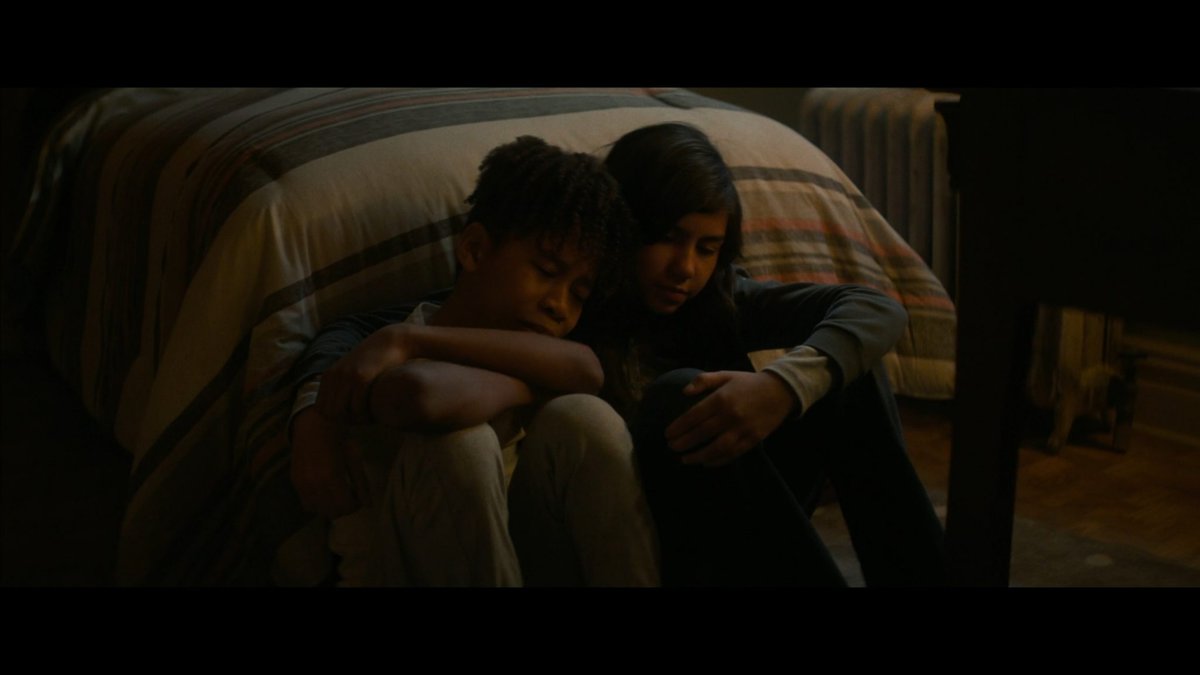 A slightly confusing time jump is revealed as Naomi makes a breakthrough in her case, and we're reminded who is running things in Matthew's organization.
| | |
| --- | --- |
| Aired (Showtime) | 11/4/2022 |
| Episode Title | Quoquo Modo Necessarium |
| Director(s) | Eva Sorhaug |
| Writer(s) | Andrew Hinderaker |
This content contains pertinent spoilers. Also, images and text in this post may contain affiliate links which, if a purchase is made from those sites, we may earn money or products from the company.
Recap
The Time Jump – Matthew, Claire, Eleanor, Zeke, Mark, Peter, Frank, Roland
If you were wondering why Matthew, Claire, and Peter were so separated from all else that was going on, it is because what we saw was two months before the events we see Eleanor, Zeke, and Mark deal with. But, the positive of seeing things two months before is we learn Roland was the head of recruitment, Claire signed off on this new drug that hit the streets, thus proving she is as much of a hypocrite as she calls her dad, and that Roland is the one who recruited Frank.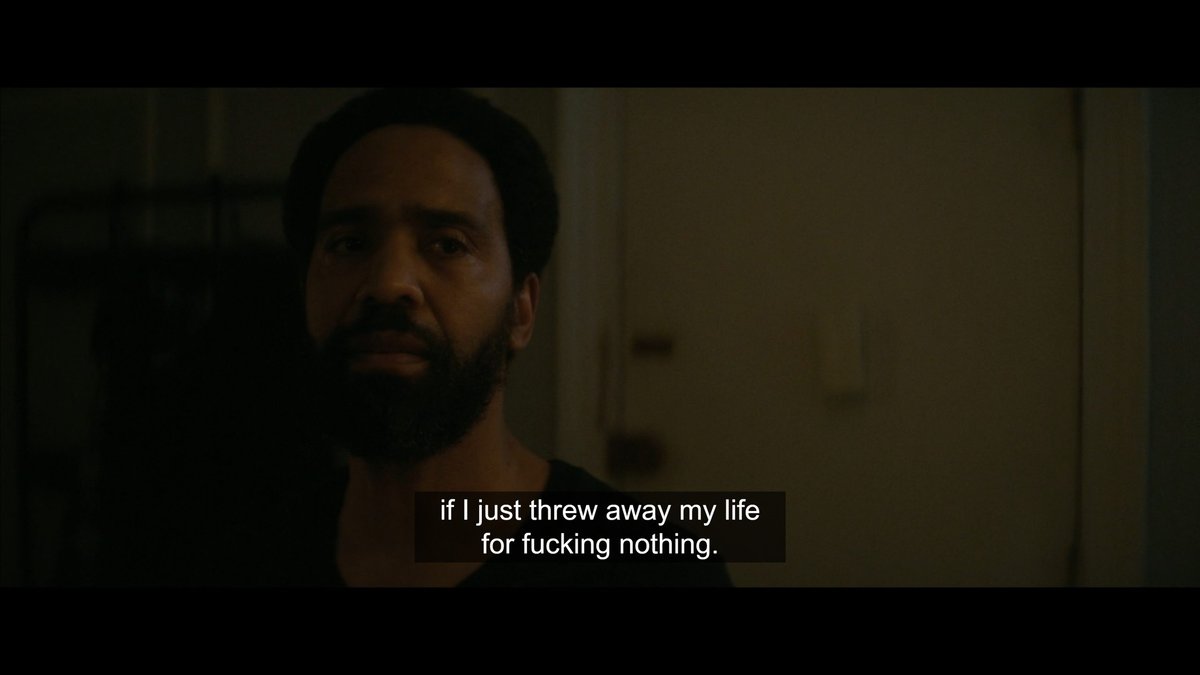 So, Zeke accidentally killing Roland, leading to Eleanor getting an early feeding, isn't so bad. However, considering the death of Roland triggered Matthew to wipe out the warehouse and the laboratory, it means yet another dead end for Mark, and Zeke wondering if he has gotten in too deep and if this is all worth the trouble.
The Silent Treatment – Eleanor, Isaiah, Abel
With learning Eleanor is a vampire, Isaiah ghosts her for a day. He needs time to process this, and he contacts his dad in hopes he can give advice. Unfortunately, he is only met with silence, and when you factor in a nightmare when Isaiah thinks Eleanor is going to kill him, it only makes reconciling more unlikely.
That is until Abel and his people, after a two-week break, seem ready to bully Isaiah, and while Isaiah isn't cowering like before, Abel telling them to back off, and Isaiah noticing the cast Abel has, it makes things clear. Thus leading to Isaiah reaching out when he hears some bad news.
It's All Starting To Connect – Naomi, Ben, Isaiah, Eleanor
What bad news? That his dad is likely dead. You see, Naomi has found Frank's apartment empty and finds his sobriety coin in the warehouse he died at. No blood or anything like that, but it is safe to assume the worst in her mind since his phone hasn't been active since the night he died.
Thus, rather than hold onto the information, she reveals to Isaiah what she knows since she'd rather him know the truth, than create the narrative his dad abandoned him again. Which allows Eleanor back in and even able to console Isaiah in his time of need.
Things To Note
Question(s) Left Unanswered
How many people are in Matthew's organization
What led to Matthew creating this drug network?
What allows Eleanor to climb like she does? Is it how she grips a building structure, is she like Spiderman and her fingers have microscopic grips?
Is the reason it took Peter two months to recover because he drinks a minimal amount of blood to not go feral?
Is the person who is handling the lighting for this show a fan of the person who works on "Game of Thrones?"
What Could Happen Next
Isaiah getting a bit upset with Eleanor that she can't be at his dad's funeral due to it being during the daytime
Naomi learning the second print on the coin belongs to Mark, if he is in the fingerprint database
Us seeing a transformed Claire who goes beyond what her father did for Matthew and is a noted boss of his organization
Mark and Naomi running into Matthew around the same time as they look for answers
Review
---
Community Rating:
---
Highlights
Isaiah and Eleanor's Relationship
While teen vampire romances have become dormant, after the "Twilight" and "The Vampire Diaries" phases died down, it's hard to not see glimpses of the good and weird moments with Isaiah and Eleanor. Be it Eleanor watching Isaiah from his window, like a stalker, or the horrifying dreams once the human realizes what the other person is. Yet, as Isaiah grows comfortable with the idea of Eleanor being a vampire, so does a new phase in their relationship begin. One that will still have its challenges, as Isaiah would likely love to see Eleanor beyond the nighttime, but it's clear their connection will reach a new level.
I'd even highlight the body language shift when Eleanor came to comfort Isaiah. Him going from a very protected position, with knees up and arms crossed, to relaxing when she got close and then breaking down, I'd submit it was another example of how this is the core relationship of the show. For as much as Mark opens up to Eleanor about still praying, though not consistently going to church, Zeke gets more involved with Eleanor in terms of feeding and even asking about Isaiah, most are making baby steps. Meanwhile, these two teens are giving the kind of performances that may not be strong enough to be the sole focus of the show but create some of the most memorable scenes.
On The Fence
The Time Jump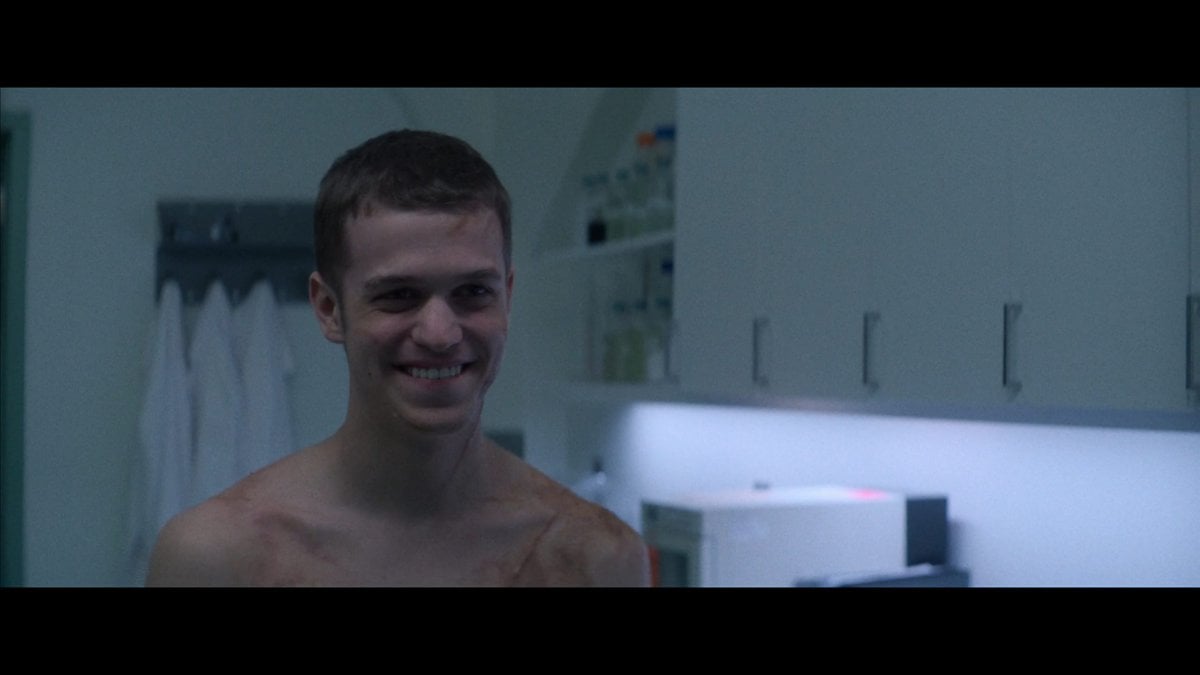 A part of me appreciates the time jump, for it allows Claire to get up to speed regarding Matthew's business and helps the drug she made circulate throughout New York and establish her and Matthew's brand as the top newcomer. Also, it creates a potential pattern for Naomi to follow.
But I'm not going to pretend that, for a moment, there was a slight struggle to piece things together. It ended quickly, but that's because this twist came out of nowhere, and its value wasn't understood until after some reflection. Mainly in the form of Claire coming to the dark side and embracing the villain she is meant to be. One who thinks they are doing good, even if for something selfish, while other people suffer.
However, whether or not, between Naomi or Mark, she and Matthew get taken down is up for question. Never mind if, with Peter now healed, whether he may ever end up on a collision course with Ellie and then reveal their shared and unique experiences at the summer camp where they were both attacked.
[ninja_tables id="70583″]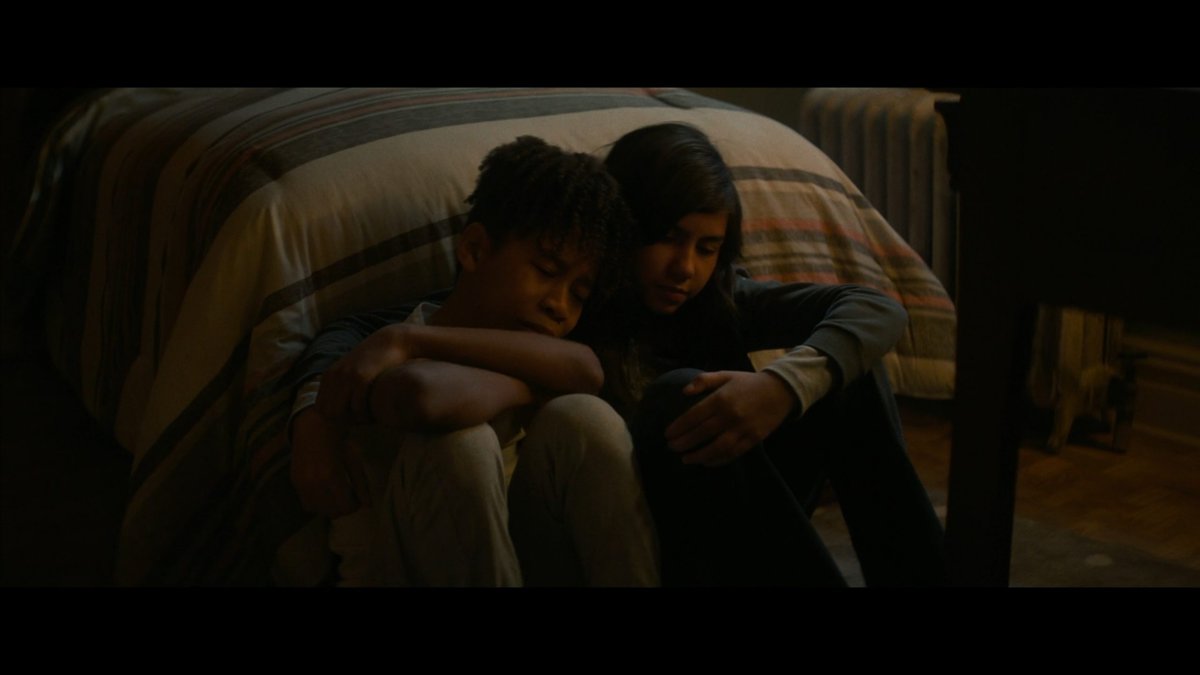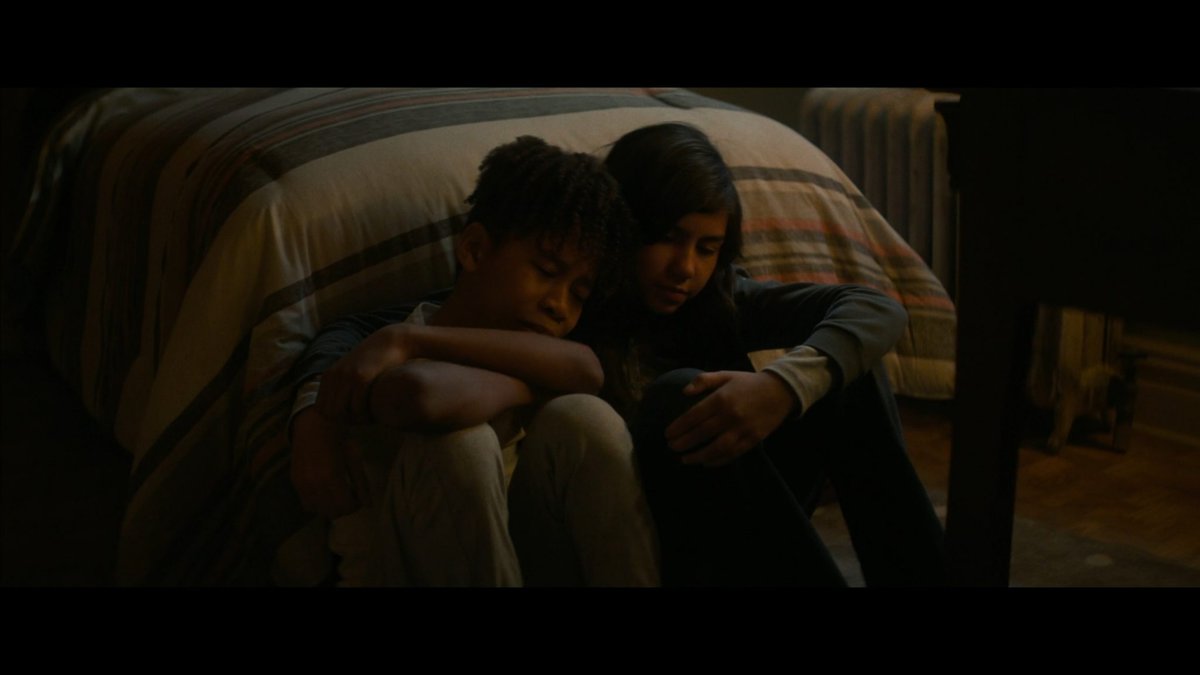 Let The Right One In: Season 1/ Episode 5 – Recap/ Review (with Spoilers)
Overall
While things are still warming up for Naomi's investigation and Claire and Matthew's storyline, Isaiah and Eleanor hold things down to maintain your attention.
Highlights
Isaiah and Eleanor's Relationship
---
Follow, Like, and Subscribe
Community Rating: 0.00% (0) - No Community Ratings Submitted (Add Yours Below)