Let The Right One In: Season 1/ Episode 4 – Recap/ Review (with Spoilers)
---
Community Rating: 0.00% (0) - No Community Ratings Submitted (Add Yours Below)
---
This post may contain affiliate links and spoilers. Please read our disclosure policy.
---
As Roland makes his presence known, Isaiah starts asking questions, Naomi investigates the life of the person she killed, and Claire may have found a pain reliever that works for vampires.
Aired (Showtime)
10/28/2022
Episode Title
Outings
Director(s)
Eva Sorhaug
Writer(s)
Mfoniso Udofia
Introduced This Episode
Tanya
Tanairi Vazquez
Jason
Malachi Weir
Xavier
Chad Pierre Vann
This content contains pertinent spoilers. Also, images and text in this post may contain affiliate links which, if a purchase is made from those sites, we may earn money or products from the company.
Recap
Claire Invents A New Pain Killer – Peter, Claire, Matthew
Despite her father's years of work, Claire creates a pain killer that actually works on Peter after testing it on one of the chimps and Matthew. Thus allowing her to remove the scar tissue Peter gained from walking into sunlight.
Mark and Eleanor Having A Normal Night – Mark, Tanya, Zeke, Danielle, Eleanor, Ben, Naomi, Isaiah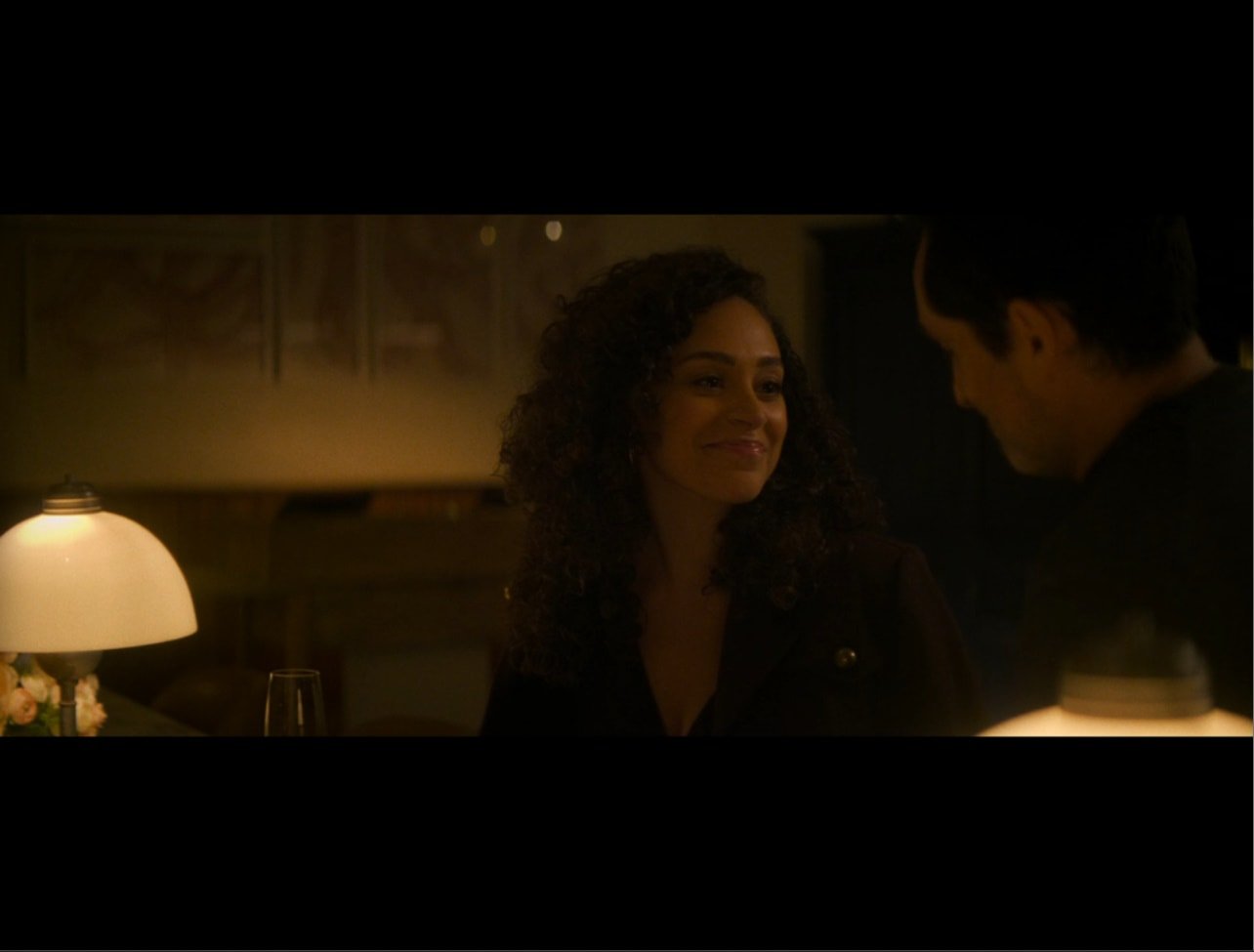 Mark and Eleanor haven't had any semblance of normalcy in quite some time, outside of the rare occasion like when Mark took Eleanor to the space exhibit. But, separately, they find themselves able to experience joy without one another. For Mark, it is during Beta's tenth anniversary where he gets to cook like he used to, dance with a beautiful woman of Zeke's staff named Tanya, and even learn about Danielle's background.
As for Eleanor? She convinces Isaiah to sneak out with her, behind Naomi and Ben's back, to see a magic show and go to Queens, where she used to live. Which is strange to Isaiah, since it's such a far journey. However, an eyebrow is raised as she has him break into the house and invite her in. But, the real kicker is him finding a height marking in a door frame that says Ellie was 12 in 2012, which is a topic he revisits when she drops him off at his apartment.
Isaiah, Naomi, and Roland Begin To Ask Questions – Isaiah, Ben, Eleanor, Naomi, Jason, Roland, Zeke, Mark, Xavier
While Eleanor and Mark are enjoying life, Naomi is working unpaid overtime. She decides to investigate Xavier's life, before she killed him, by going to his funeral and even his NA group. Why? Well, because the guilt of it all is eating at her, for one, and because she doesn't feel like killing a Black man should be celebrated, never mind the first time she got celebrated in over 10 years.
So with that in mind, she asks Jason, Xavier's NA leader, some questions. Naturally, specifics about Xavier's life aren't divulged, but Jason does make it clear something new might be out there as he has lost nearly half of his group. Never mind, people have waited outside the group's meetings to pick them off and temp them, as Frank may have done. With that in mind, Naomi realizes there is something bigger at play for Xavier being able to take three gunshots and only stopping when shot in the head still haunts her.
Speaking of haunting, or rather hunting, Roland confronts Mark about who he is, what he may know, including about Frank, since he saw Zeke and Mark get rid of a body. And as he confronts Mark, Isaiah confronts Eleanor about her body being so cold, how her eyes sometimes look, and while Eleanor tries to play it down, with Isaiah questioning their relationship, Eleanor seems willing to relent and tell the truth.
Things To Note
Question(s) Left Unanswered
Did Mark rent out his old house for cash or sell it?
What is the healing factor like for vampires? How is it, after a month, Peter didn't heal to the point of looking as he did before walking out in the sun?
Is Mark ready for romance at this point in his life?
What Could Happen Next
Eleanor reveals she is a vampire, and Isaiah asks if they can test to what extent compared to vampire lore
Peter eventually looking like his old self
Naomi on a crash course with what Roland and Matthew are into as her investigation continues
Mark getting comfortable, despite Roland knowing too much, and maybe pursuing a normal life, only for something to happen
Review
Highlights
Tanya and Mark's Potential
Because Mark seems like he has been suffering for a long time, it's hard to not want him to experience life, love, and some form of joy. Naomi seems like a good confidant and someone he can vibe with, whether a friend or something more. Tanya, who is seemingly into Mark, could be someone who helps him move on from his wife. Who, yes, will always be in his heart, but Mark has needs like anyone else, and I'm sure, with Ellie technically being a 20-something-year-old, she eventually will refuse to be her father's companion. So, having a life outside of her is overdue, necessary, and it seems all kinds of opportunities are springing up.
Isaiah Asking Questions
I don't know why Isaiah is just now addressing how strange Eleanor is. Granted, he could be in bliss and doesn't want to ruin the rare good thing that has happened in his life. After all, her arrival hasn't only led to a new friend, but after she broke Abel's finger, it has meant 2 weeks of peace for Isaiah. However, as much as Isaiah has somehow managed to maintain a sense of optimism and joy, as a magician, surely his curiosity has to be blaring in his mind, right?
Whether it is the disappearing trick, how she goes from her apartment to his with no fear and ease, among the other things he mentioned, surely he hasn't been trying to fathom how she does what she does? Much less, I'm surprised Naomi isn't asking questions since how Eleanor could sneak past her and Ben wouldn't make sense to me.
The Journey Naomi Is On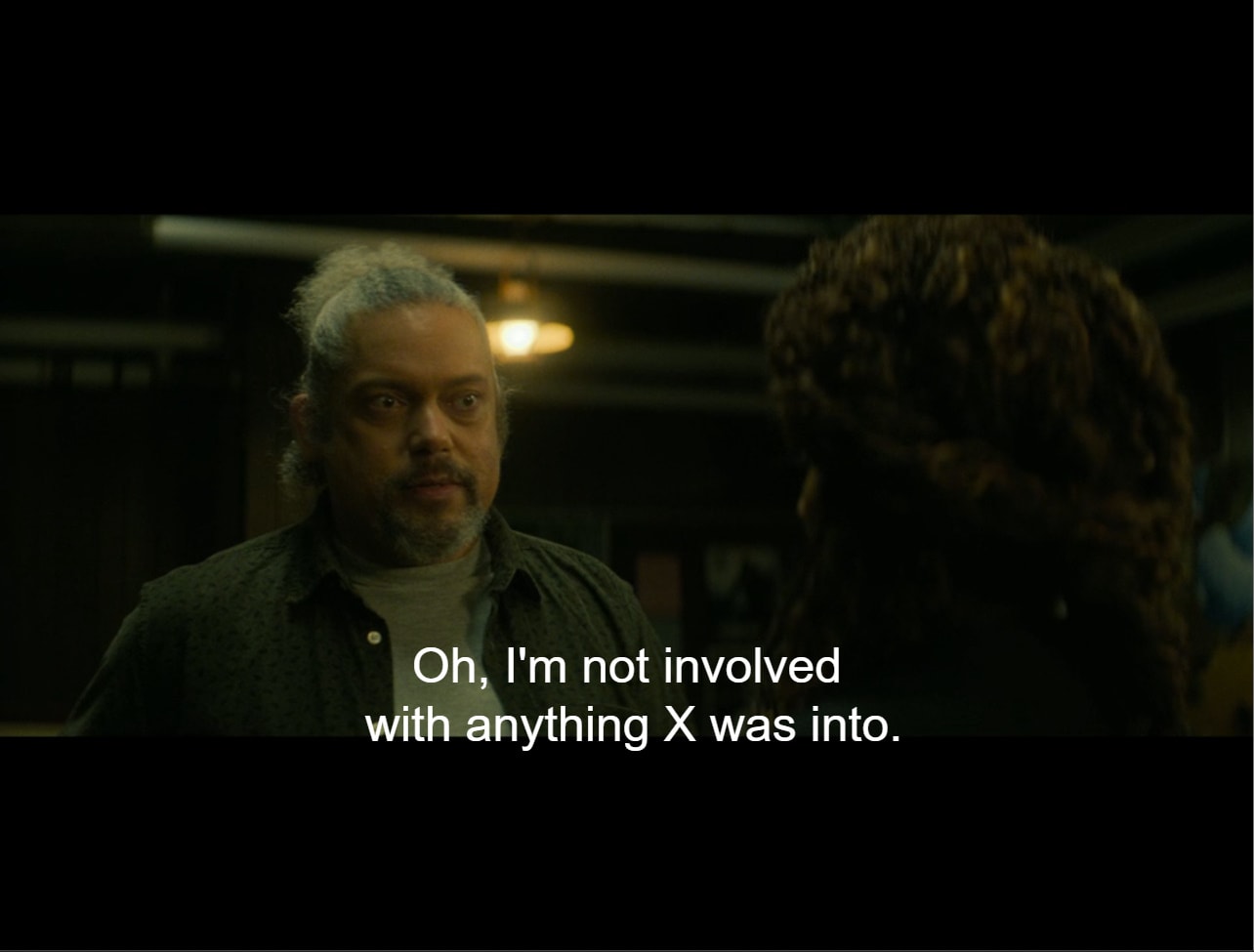 Naomi is quickly moving up the ranks of being our favorite cop. From going to Xavier's funeral, seemingly to pay respects, to stumbling into a new pathway for answers, she is giving us everything we'd want in a cop. She is committed to her job, has a good rapport with her partner, has a complicated but not overtly dramatic personal life, and has a compelling case that isn't open and shut in a single episode. Add in how she feels about killing Xavier and knowing where her case will end, but not the journey she'll take to get there, and what is there not to like?
Learning About Danielle
Is Danielle a major player worth noting in each and every episode? No. However, you can see "Let The Right One In" wants to build out the world the leads inhabit so that reoccurring characters like Ben, Danielle, and others, clearly have and had lives outside our leads. So learning about Danielle's time in Mexico, her understanding Mexican and Spanish culture, and being accomplished in her own right is *chef's kiss*
On The Fence
Claire, Matthew, and Peter
Nothing has really changed regarding Claire, Matthew, and Peter's storyline, but I do have hope. Why? Because, with believing Matthew works with Roland, especially after we learned Roland and Matthew are veterans, as of this episode, it could mean this currently secluded storyline could be brought into the larger fold. Meaning much-needed life brought into the least interesting storyline of "Let The Right One In."
[ninja_tables id="70583″]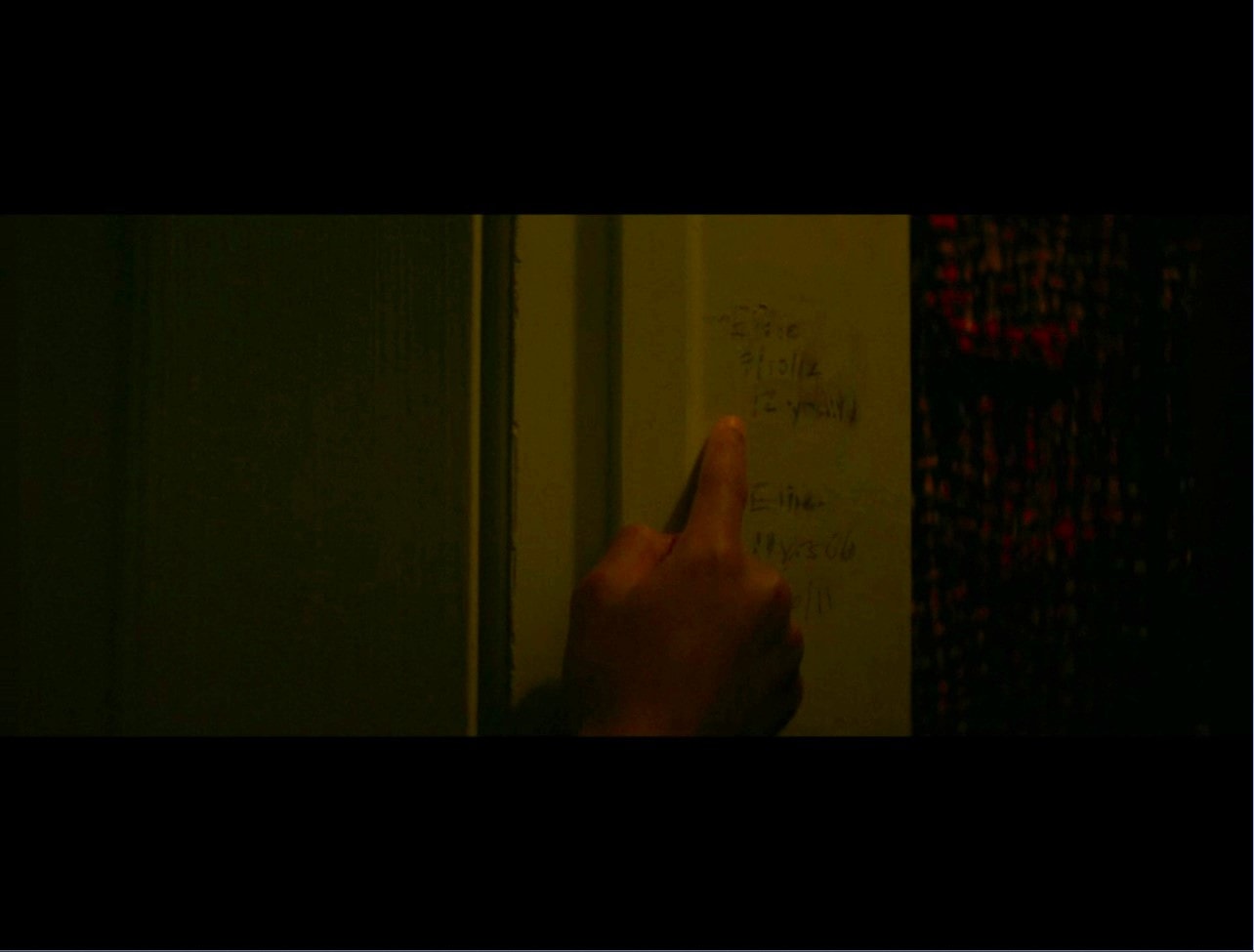 Let The Right One In: Season 1/ Episode 4 – Recap/ Review (with Spoilers)
Overall
With nearly all characters moving forward in a positive direction, there is little to worry about regarding "Let The Right One In" as it approaches the halfway mark of the season.
Highlights
Learning About Danielle
The Journey Naomi Is On
Isaiah Asking Questions
Tanya and Mark's Potential
Disputable
Claire, Matthew, and Peter