Legendary: Season 1 Episode 7 "Capes & Tights" – Recap/ Review with Spoilers
---
Community Rating: 0.00% (0) - No Community Ratings Submitted (Add Yours Below)
---
This post may contain affiliate links and spoilers. Please read our disclosure policy.
---
With former contestants and competitors never seen before, the second Moneyball brings us the best battles of the season!
---
Director(s)
Rik Reinholdtsen
Writer(s)
N/A
Aired (HBO Max)
7/2/2020
Introduced This Episode
Themselves
Lolita Leopard
Themselves
Honey
This content contains pertinent spoilers.
Recap
Some Background – Shyanne, Eyricka, Gravity
As with each episode, we have to know tidbits about the contestants since, for some, these vignettes are more memorable than their battles. For Shyanne, it is noted that they were kicked out of the house by their mother who, formerly, was their best friend. However, with coming out came getting kicked out, but thanks to the love of their house and sister, they bounced back like a good wig or ponytail.
Bringing it to Gravity, through them, we're reminded not everyone who is in a house has an unfortunate story. For him, he grew up in San Diego, middle-class, played piano for over a decade, and has always been a bit theatrical.
Leaving Mother Eyricka. Someone who talks about their friend dying and that happening while they were in prison! An experience that, similar to what we saw in "Orange Is the New Black," was by no means good for Eyricka's mental and emotional state. Especially with lack of medical attention after one of Eyricka's implants ruptured. Add in being put in solitary and then an internal investigation having to be done, and you get a taste of how art imitates life, and while it isn't making headlines, the trans experience in prison may lead to your next hashtag.
The Competition – Jamari, Shorty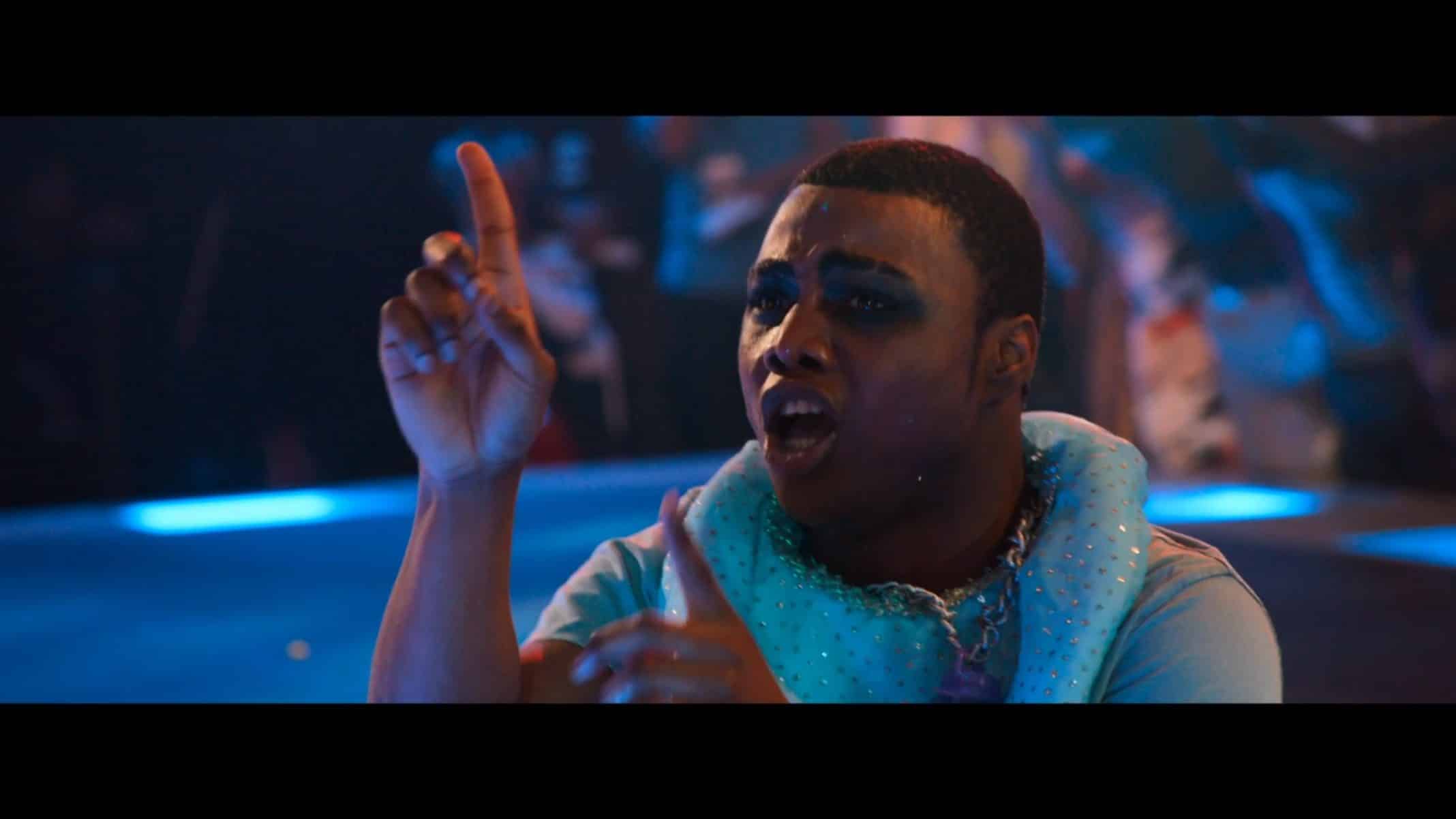 Backstories aside, with the next episode being the semi-finals, and this one focused on houses winning money, it increasingly feels like a competition. Mainly due to battles having blocking and people interaction, even touching, rather than trying to work around each other or give one another space. Which makes the return of Shorty, and their battle against Jamari, a nice warm-up.
Mind you, Shorty doesn't go all out, like they did when their house was eliminated, but it preps you for what was to come.
The Finale – Eyricka, Honey, Lolita Leopard, Makaylah, Packrat, Champ
Case in point, Champ returns to battle Eyricka, and you could say there was some attempt to redeem himself and his house. Sadly, with a busted umbrella, it was clear that wasn't going to happen, and add in they opened that umbrella to try to block Eyricka? Oh, she wasn't having it, and by the end of their battle, that umbrella was in her hand. Showing, the one you will not play with is the Legendary mother of Lanvin.
However, what takes the cake is when Mother Eyricka's children, Makaylah and Packrat, in the final battle for $10,000 go against Lolita Leopard and Honey. That duo killed House of Lanvin in the pre-match, as Honey put Makaylah on notice, and then we got reminded why Edna Mode, from "The Incredibles," doesn't do capes.
Lolita Leopard v. Makaylah – Legendary Season 1 Episode 7 Capes & Tights
You know why? BECAUSE LOLITA SNATCHED MAKAYLAH'S! She snatched the fabric, her soul, and her energy. Which Makaylah tried to recover with, by vaulting over someone in the battle, but you can't get snatched like that, looking completely taken off guard, and make a comeback without doing something grandeur.
But, even with losing the final battle, Mother Eyricka and the House of Lanvin become the superior house once more. Also, they get to pick who they will team up with for the semi-finales, which appear to be a double elimination. The house they pick? THE HOUSE OF GORGEOUS GUCCI! All just to compete with the House of Balmain, who they do not seemingly want to face in the finale.
Things To Note | Question(s) Left Unanswered
Categories: Queen Titans (Jamari), Elastic Fantastic (Carlos), Super Fashionista (Eyricka), Wonder Twin Power (Lolita and Honey).
Review
Highlights
THE BATTLES!
As Jamari said, being that many see each other day in and day out, it seems while there might be a shady comment here and there, there isn't any aggressive competition. However, with Shorty's team gone, Champ's, and people whose houses aren't even in the show, people went OFF!
Heck, even for those who didn't take it far, like Eyricka vs. Champ, when she took that man's busted up umbrella? I lived. However, it is Jamari vs. Shorty, and DEFINITELY Honey and Lolita vs. Makaylah and Packrat that did it for me.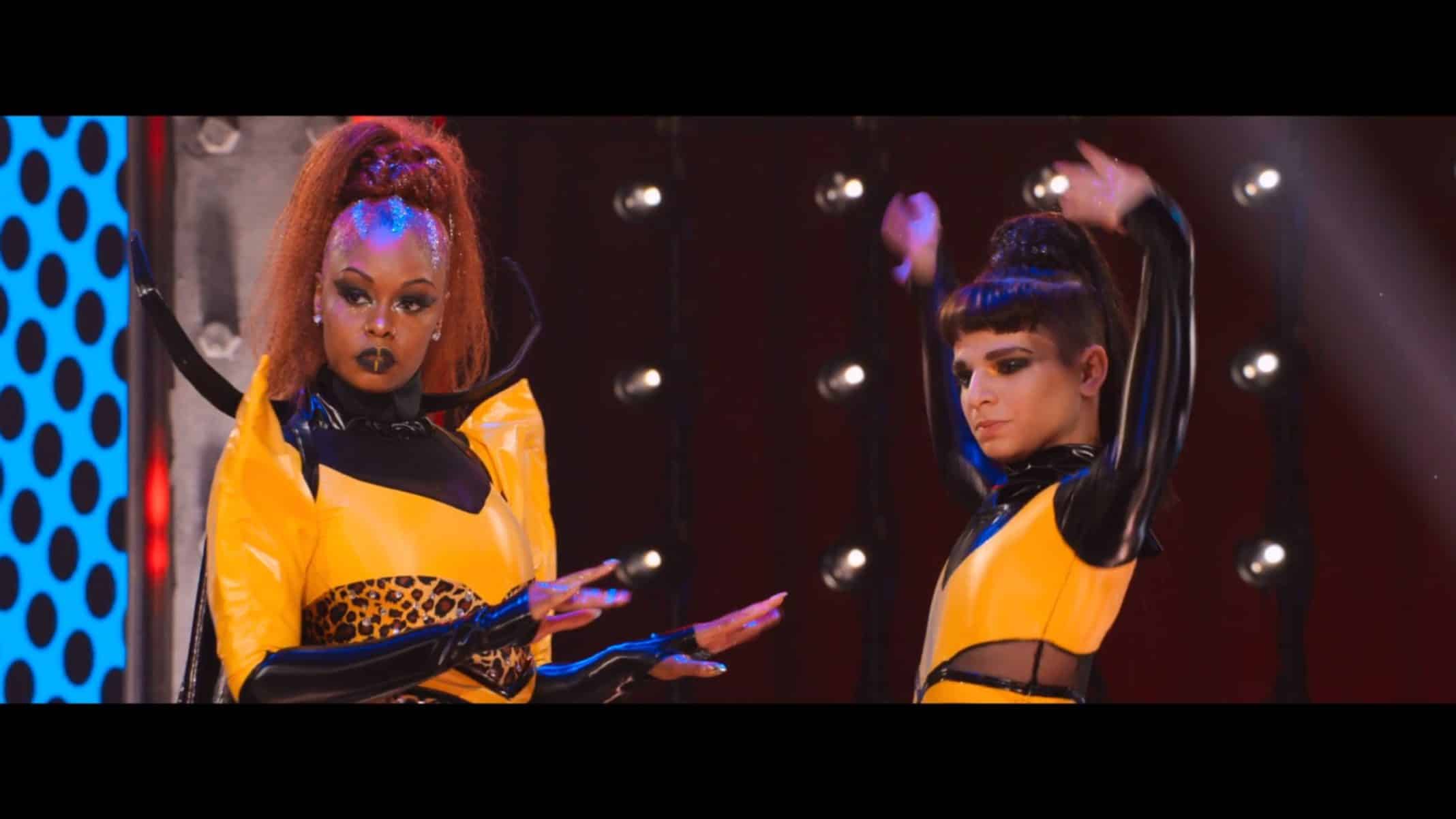 Truly, I wish, as Honey said, that they would make it nasty and shady on the floor, then be all hugs once it is over. For as much as ballroom is about community, it is also a show. Not just in terms of a showcase but, for many, the safest place to get some entertainment. But, thus far, while we've gotten flips, splits, and more, most contestants have had forgettable personalities. The kind there has been some attempt to bolster by giving us background information, but it hasn't made anyone someone you feel you need to search for on social media and follow.
Rather, outside of a few slips here and there from Eyricka, as noted repeatedly, they kept things so lukewarm it is hard to say they want us to be more interested in the people than we are the show.
On The Fence
Who Were Half Of Those People?
All things considered, with four houses, and no elimination, I wish we got to know the Supervillains a bit. For even if Honey and Lolita were the only ones whose houses weren't on the show, who stood out, this could have been prep for a season 2. I mean, just based on Honey and Lolita's performance, if we don't see House 007 and House of Balenciaga, then I don't know what the producers and casting are doing?
Overall
Trajectory – Ascending
*Fingers Crossed* with the competition truly becoming worthy of the word "fierce," here is to "Legendary" living up to its name – finally.
Where To Watch
Who Were Half Of Those People? - 78%
THE BATTLES! - 91%
*Fingers Crossed* with the competition truly becoming worthy of the word "fierce," here is to "Legendary" living up to its name – finally.