Julia: Season 1/ Episode 6 "Breads" – Recap/ Review (with Spoilers)
With great success comes influence and power, but knowing when and how to use it is a problem for many in Julia's circle.
---
Aired (HBO Max)
4/21/2022
Directed By
Melanie Mayron
Written By
Erica Lipez
Newly Noted
Simca
Isabella Rossellini
This content contains pertinent spoilers.
Summary
With being the kind of hit that has allowed the station to finance programs that may not have seen the light of day, Julia has power. However, there is an adjustment for all involved with this newfound power. Julia seems to have gained a slight ego as the demand grows for a second volume of Julia and Simca's cookbook.
One of the things Julia wants added into the next volume is bread, which Simca doesn't, and the back and forth leads to Simca hanging up on Julia. So she tasks Judith and Paul with this, which is to Judith's dismay, originally. She thought she would be cooked for, not cooking with the meticulous Paul, who is of little fun. But, in time, she comes to enjoy this.
But it isn't just at home everyone is making adjustments. At work, with Russ having a newborn, he is pretty tapped out and gives Alice some ruse of power. The kind that makes her think maybe Avis and Dorothy should be replaced with professionals, which raises all kinds of red flags for Avis, who brings that to Julia. Julia, upon meeting with Alice, chastises her a bit for even thinking of replacing Avis, which leads Alice to tears.
Why? Well, because she doesn't know what her job is anymore. She is told to take charge yet gets undermined, and when she steps back, she is told to step up. It's all confusing, and when you add in her not getting credit for selling Julia's show to San Fransisco? It's a lot.
So, taking the reins, when Hunter proposes a second season, Julia makes sure to secure Alice's position and give herself and her team breaks throughout the season and have the station pay for groceries. Hunter accepts all of this because, with more stations purchasing Julia's show, she has all the power here.
Things To Note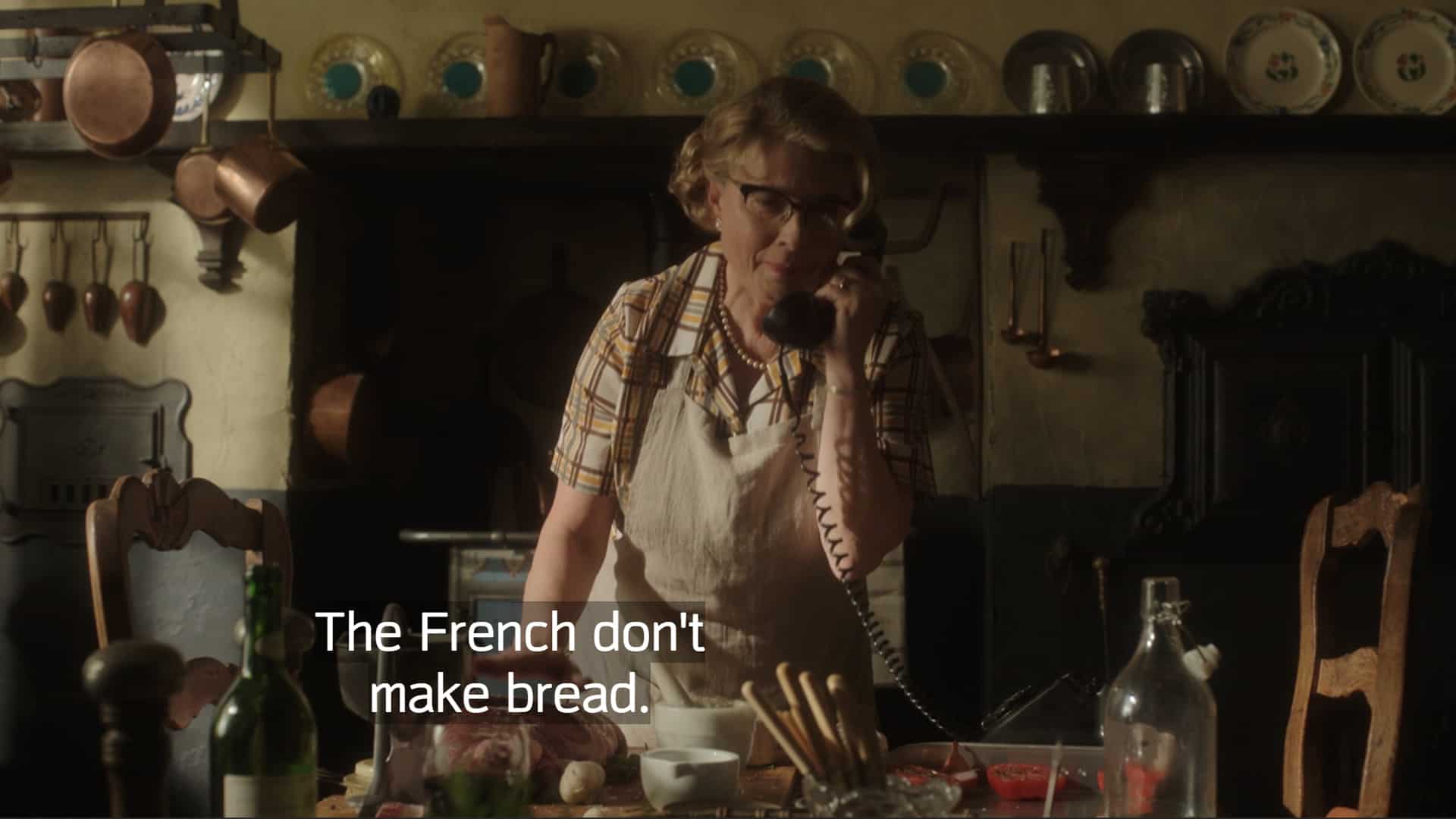 Question(s) Left Unanswered
How much time is passing per episode?
What Could Happen Next
Russ quitting since he is trapped in a market that caters to things he has no passion for
Collected Quote(s)
Silly of me to think I was important enough to become a problem.
— Avis
I am who I am because of him and in spite of him.
— Julia
Review
Highlights
Julia Using Her Power, But Not Forgetting Where She Came From
Julia was raised by a man who may not have seen her as the most feminine but did make it clear to her that their family's legacy is that of proud people, who often had to be innovative to be providers and have a purpose. With that in mind, you can see Julia do such with her show. Whether it was paying for parts of it, to cut costs, having friends help, and even doing classes to help get things done, she took on a leadership role with the type of team required to get to where she is now.
This is why you have to admire that when Alice says professional, Julia doesn't see what she does as unprofessional. She recognizes what has worked to get her where she is and that these people who know her, and her process, are pros at what they do. Now, can they take those skills and maybe jump onto another show, and it is smooth sailing? Possibly not. However, they know Julia's routine.
The same goes for Alice. She saw what Julia sometimes didn't when it came to the show, and while Russ gets credit for the mirror view idea, Alice is the one who got Julia on-air and sold her to other markets. She is a key pillar to her success, so even if she made a faux pas, she is part of the team, the family, and thus, while corrected, she wasn't abandoned. If anything, she was brought in closer and her place secured.
[ninja_tables id="66250″]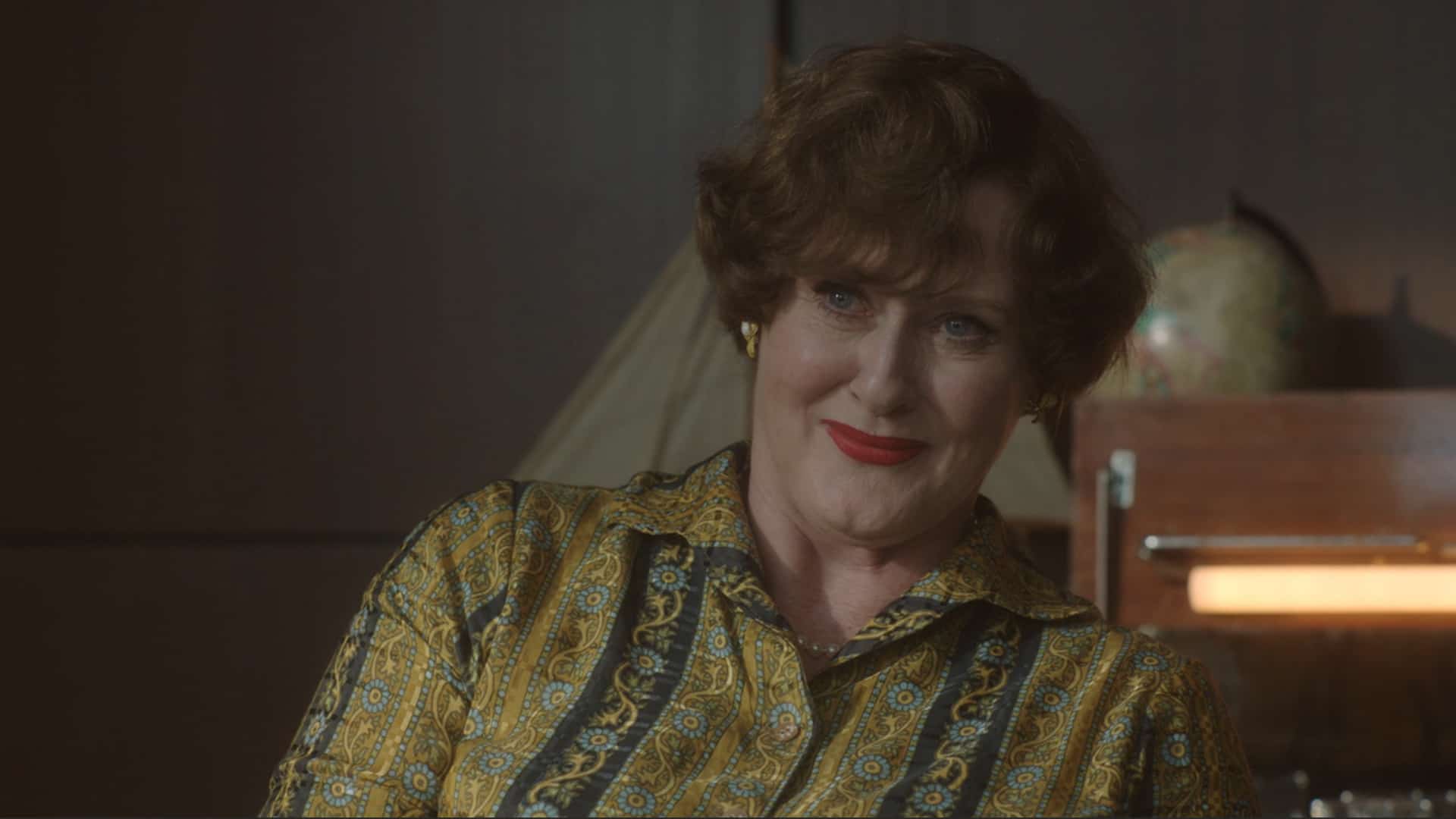 Julia: Season 1/ Episode 6 "Breads" – Recap/ Review (with Spoilers)
Overall
You can tell a lot about people by what they do once they have even a modicum of power. Now, did Julia maybe push people and take advantage in some ways? With Judith and Simca, yes. However, generally speaking, Julia remained a partner and friend who wasn't using her new fame to steamroll her peers or loved ones.
Highlights
Julia Using Her Power, But Not Forgetting Where She Came From