Insecure: Season 5/ Episode 2 "Growth, Okay?!" – Recap/ Review (with Spoilers)
We jump into a more stable future for both Molly and Issa, but what were the sacrifices made for what we see?
---
| | |
| --- | --- |
| Aired | 10/31/2021 |
| Network | HBO Max |
| Directed By | Mo Marable |
| Written By | Phil Augusta Jackson |
Recap
One Year Later – Molly, Issa
Insecure does a time jump that sends us one year into the future where Molly is doing better than ever in her professional life, and Issa is matching her stride. The Blocc is hot, she is working with her fellow Stanford alumni to get things done and is planning a major event.
Now, as for Molly and Issa's relationship? Well, it seems after nearly getting robbed together, their rift was handled, for now, they have sleepovers. In fact, they are so frequent that Issa brought Molly her own pillow for when she stays over.
Why Don't You Meet A Nice Boy? – Carol, Molly
While Molly's professional life and friendship with Issa can be seen as better than ever, her dating life? Not so much. She has mainly focused on herself, as well as her parents doing some form of estate planning. So, in return, her mother has tried to plan a date between Molly and a member of her church, but Molly isn't feeling it, so she checks out the apps.
The problem with doing so is Molly is still sifting through past dating trauma and criticism, but she is trying to be more open, less stringent on what a guy must have, and less intense overall. It'll be a challenge, but Molly likes a challenge – just not in dating.
The Blocc Is Hot – Issa, Nathan
Like Molly, Issa has been struggling to get her personal life where she'd want it to be. Professionally? She just did a major event, and while the artist went rogue, the sponsor was okay with it and noted more funding would head to Issa's way for future projects.
But, sometimes you want to celebrate wins like that with a significant other more than a friend. So, Issa, who is back in touch with Nathan, tries to celebrate and explore them being something more. However, while making out, she starts crying, and with that, Nathan consoles her and then dips out on her. So mark him off your end game list.
Things To Note | Question(s) Left Unanswered
Question(s) Left Unanswered
Why did Issa break down crying?
What Could Happen Next
Tiffany and her husband's child having development issues, and rather than have their stuff be behind closed doors, at least the viewer being made aware.
Kelli still dealing with being the joke and not taken seriously
Issa and Molly struggling with the dating world until they find the one
Review
Time jumps can be wonderful ways to reinvigorate a show, but they also create plot holes and a multitude of questions that make you focus more on what happened than what is happening.
Highlights
Issa and Molly Doing Well Together And As Individuals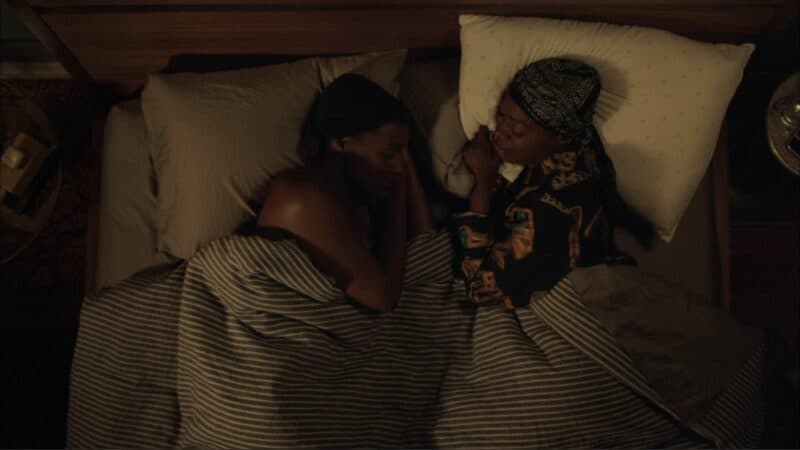 The core of Insecure is Molly and Issa. Molly is that professional ideal of doing everything right and making the money you expect from doing so. Issa represents those of us who did everything right and yet still struggled. There was something for everyone. But now they both are in stable conditions and not just professionally but their friendship.
Now, do we wish we got to see the healing between getting robbed together to having sleepovers happen? Yes. In many ways, Insecure doesn't just feel like representation but a 5 season, "Don't do this" or "Here is one method" type of show. So for the most human and likely to happen storyline to be skipped over sucks.
On The Fence
Wondering What May Come Of This Time Jump
There is recognizable growth, which makes the episode live up to its title. However, it's not in the areas where we didn't already see traction and a trajectory to where Issa and Molly are now. Issa's company got bigger, and Molly settled into work. We saw that possibility in season 4. What has always been an issue and would show real growth is both platonic and romantic relationships being healthy, communicative, and with long-term potential. Neither is shown in this episode.
With Issa, she ends up crying for reasons I can't understand, and the aftershow doesn't even touch on. So one can only assume something may have happened in that year time that will unravel in future episodes. Then with Molly, yes, she is maintaining her standards while dropping the high bar, but whether there is growth is debatable. Especially since Molly has repeatedly slipped into her old ways, even while in therapy.
And then, outside of Issa and Molly, there is the need to question what is going on with everyone else? How is Kelli dealing with the Stanford fallout? Are Tiffany and her husband still good? What about those in the larger universe like Issa's brother? Time jumps can be wonderful ways to reinvigorate a show, but they also create plot holes and a multitude of questions that make you focus more on what happened than what is happening. Particularly if you don't understand the "Why?" of the moment.
[ninja_tables id="46733″]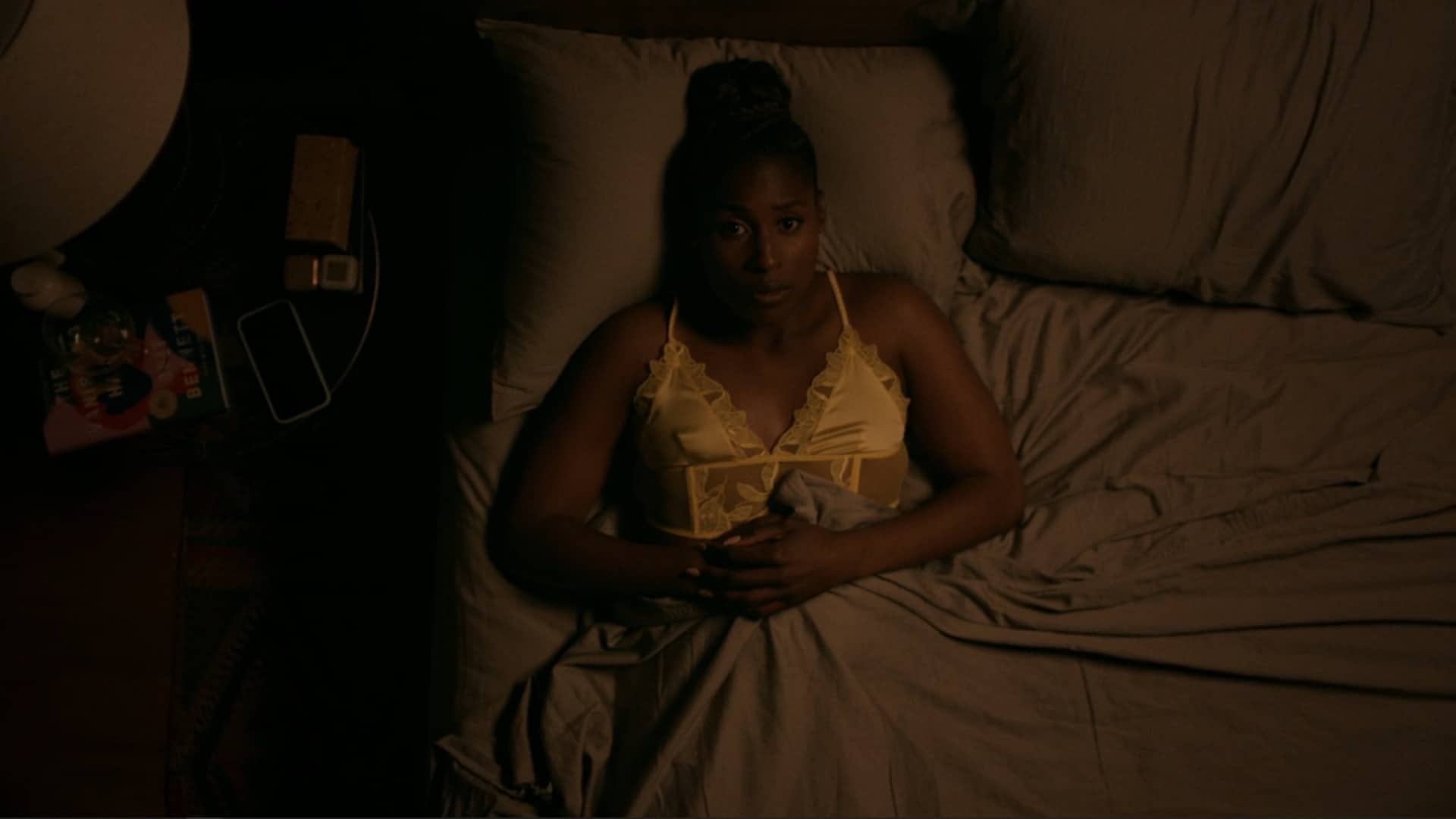 Insecure: Season 5/ Episode 2 "Growth, Okay?!" – Recap/ Review (with Spoilers)
Trajectory: Plateau
I don't want to call this episode fan service, but I want to recognize that with Molly and Issa doing well professionally and with their relationship, it all seems to be going a little too well. Which, of course, means their romantic prospects will be a challenge, and I just wonder, with the show having cliffhangers to end seasons and the challenge of crafting a final season, which way may this go? Will it give fans all they could want, compromise, or nothing at all? And when it comes to who gets what, who will benefit the most?