How I Met Your Father: Season 1/Episode 9 "Jay Street" – Recap/Review (with Spoilers)
---
Community Rating: 0.00% (0) - No Community Ratings Submitted (Add Yours Below)
---
This post may contain affiliate links and spoilers. Please read our disclosure policy.
---
Sophie breaks up with Drew while Jesse visits his ex for answers, and Charlie tries to get everyone to watch soccer together.
---
Aired
3/8/2022
Network
Hulu
Directed By
Pamela Fryman
Written By
Isaac Aptaker, Elizabeth Berger, Ama Quao, Ally Thibault
Introduced This Episode
Lou
Phil Abrams
Sue
Joely Fisher
The Captain
Kyle  MacLashlan
Becky
Laura Bell Bundy
Portia
Jessica Blair Herman
Recap
– Will They, Won't They? – Jesse, Sophie, Drew, and Meredith
After the last episode's cliffhanger kiss, Sophie resolves to break up with Drew and meet up with Jesse the following night. But when she goes over to Drew's place, she meets his parents for the first time and finds out they have bad news to share – Drew's father could go to jail for fraud. Still, Sophie follows through, and the two break up with a very civil discussion.
Meanwhile, Sid tells Jesse about Meredith's new single, and Jesse immediately listens to it. The song's all about Meredith missing "Jay Street." Jesse confronts Meredith about the lyrics and gets roped into hanging out with her. Meredith finally admits she does miss Jesse, even though she had to break up to find out who she was on her own. Meredith offers Jesse a spot as the piano player on her upcoming tour.
The episode ends as Sophie is waiting at the restaurant for Jesse to show up, but not before the future Sophie pauses for a snack break, walking past the same photo of Jesse hung up in her apartment that got her into Naomi Reisberg's New Voices gallery.
– More Wedding Planning and Fighting – Hannah and Sid
Hannah's visiting Sid in New York, and, as usual, their relationship is struggling. Even though Hannah previously agreed on two weddings (one in the US and one in India), she never misses an opportunity to discuss how stressful it is to plan two weddings.
Sid makes matters a lot worse when he offhandedly categorizes Sophie's kiss with Drew (Hannah's friend) as the "good" kind of cheating. In the end, Hannah confesses their long-distance relationship is making her uneasy, and to top it all off, she's planning on pursuing a post-residency fellowship in Los Angeles, extending their time apart by another year.
– Friends Soccer Day! – Charlie and Valentina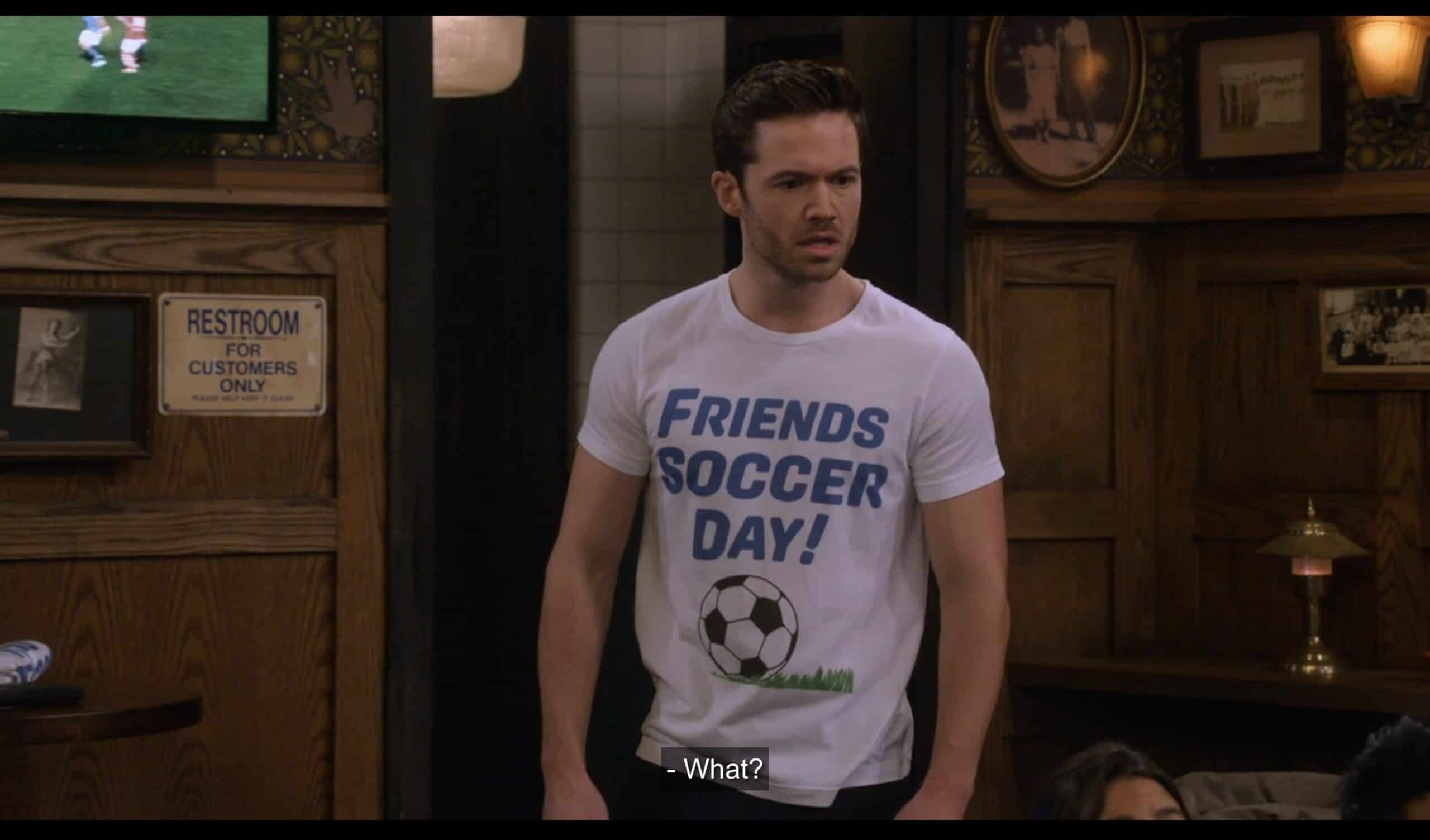 Charlie tries to get everyone together to watch a soccer match, but no one seems interested throughout the whole game, including Valentina. He gets upset because he's been feeling homesick for England, so Valentina makes it up to him later by decorating her apartment with British paraphernalia and dressing up as all five Spice Girls.
She suggests they might have their own family to watch soccer with, and Charlie looks distinctly uncomfortable as the two embrace, although we don't find out why.
Things To Note
Question(s) Left Unanswered
Will Jesse accept Meredith's position and desert Sophie for a chance at making up with his ex? Will he show up for Sophie or stand her up?
What is on Charlie's mind that's making him uncomfortable about Valentina?
Speaking of breaking up, are Sid and Hannah able to stomach long-distance for an extra year, or will they call off their wedding?
How is the Captain (a character from How I Met Your Mother briefly mentioned at the beginning of the episode) involved with Sophie's story?
What Could Happen Next
It would be too easy for Jesse to show up at the restaurant ready to commit to a relationship with Sophie. The last episode still needs some conflict, so Jesse either won't show up or will have second thoughts about Meredith.
I get the sense Charlie might break up with Valentina – perhaps he's even heading back to the UK and his family after his homesick spell.
Although that seems a little too predictable, Sid and Hannah could break up, mirroring Marshall and Lily's failed engagement at the end of season one of How I Met Your Mother.
Review
Highlights
Sets Up Intrigue for the Next Episode
Ending with a "to be continued," this episode is full of cliffhangers heading full-steam into the season finale next week. Every character is left with a storyline thread to explore in the next episode – except for, perhaps, Ellen. Her extremely minor subplot about finding an outfit for a job interview might not get referred to much next week.
Furthermore, Future Sophie's promise that the Captain will somehow weave into the story adds another level of mystery into the mix. All this means that viewers are left wanting to find out how everything will be resolved in the season's last episode.
Low Points
Sid and Hannah's One-Dimensional Relationship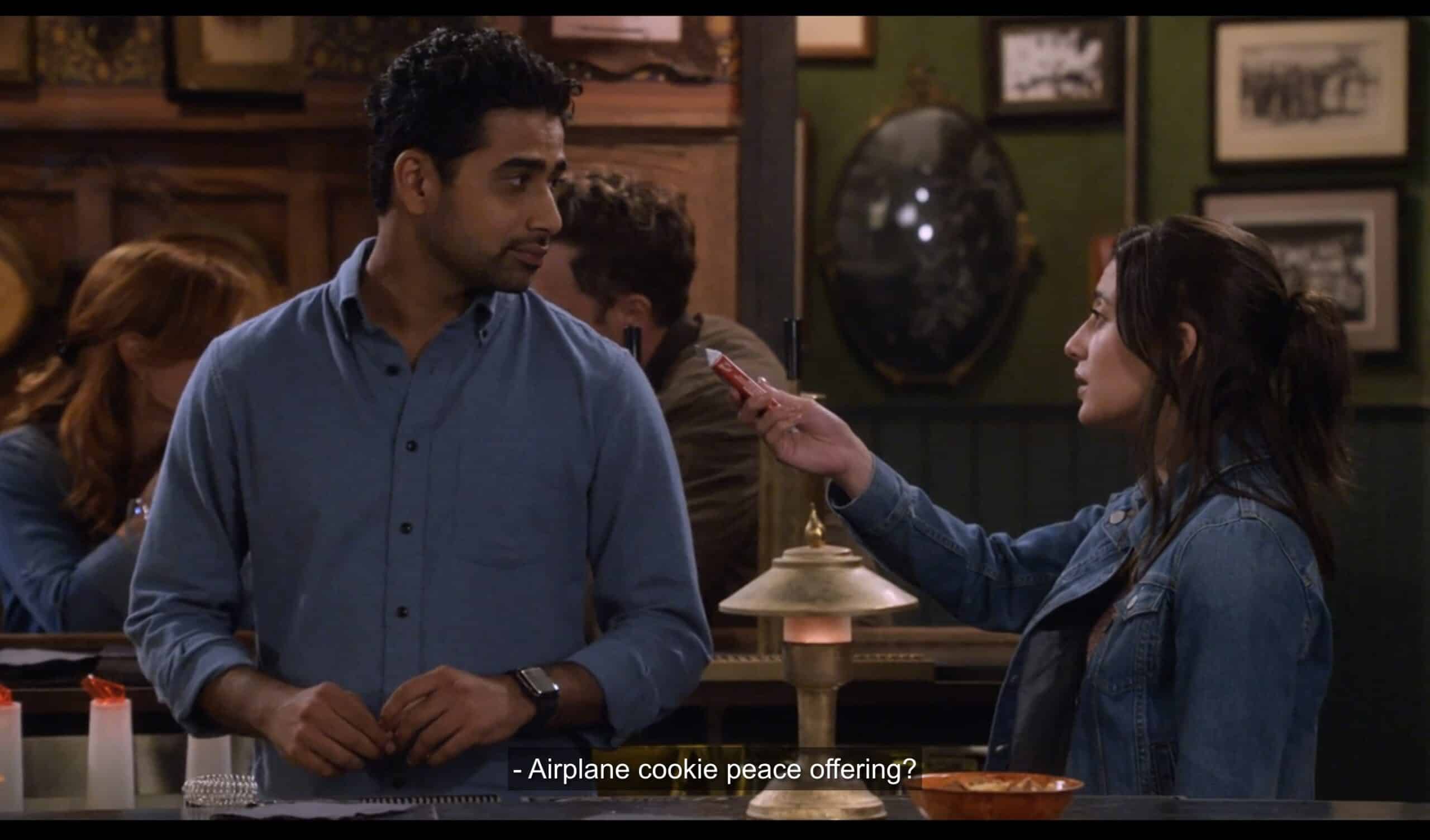 I can't imagine Sid and Hannah not breaking up at least once before this show is done. Every episode they're in together (except the first episode), they are fighting with each other somehow.
And their reconciliations are pretty weak, too – for instance, in this episode, nothing specific happens to Hannah that leads her to apologize. It doesn't seem like their relationship has much going for it, while it has a lot of stress bearing down on it. It's only a matter of time before the two calls it quits (either temporarily or permanently).
[ninja_tables id="62900″]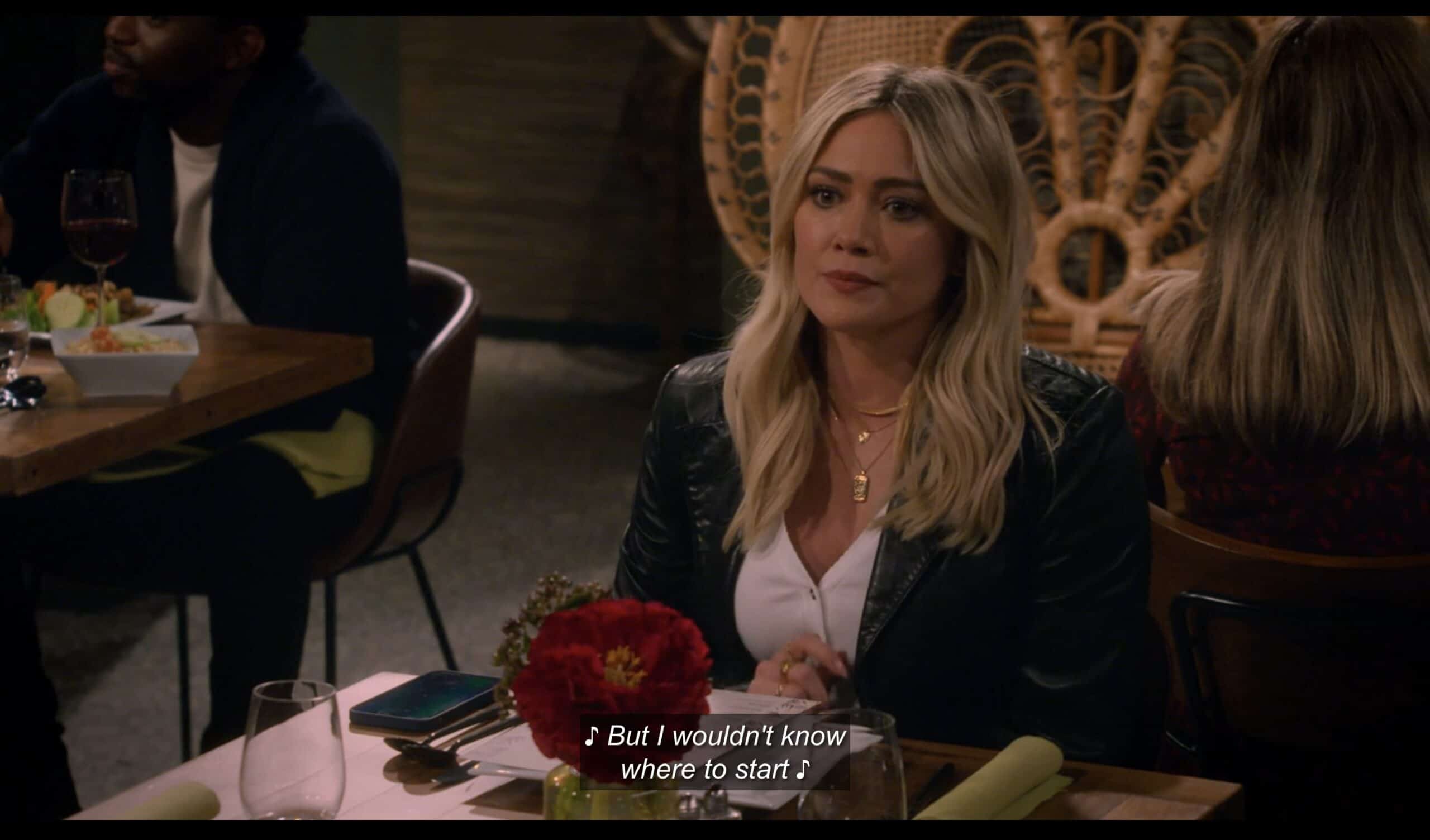 How I Met Your Father: Season 1/Episode 9 "Jay Street" – Recap/Review (with Spoilers)
Overall
The penultimate episode of the season picks up steam heading into the season finale and throws a new obstacle into Jesse and Sophie's budding relationship.
Highlights
Sets Up Intrigue for the Next Episode
Disputable
Sid and Hannah's One-Dimensional Relationship
Related Topics:
Ally Thibault
,
Ama Quao
,
Elizabeth Berger
,
How I Met Your Father
,
How I Met Your Father: Season 1
,
Hulu
,
Isaac Aptaker
,
Jessica Blair Herman
,
Joely Fisher
,
Kyle  MacLashlan
,
Laura Bell Bundy
,
Pamela Fryman
,
Phil Abrams