How I Met Your Father: Season 1/Episode 7 "Rivka Rebel" – Recap/Review (with Spoilers)
Sophie works as an event photographer for a famous gallerist's snobbish daughter, Sid and Jesse procrastinate, and Charlie tries to find the writer of a 1-star Yelp review.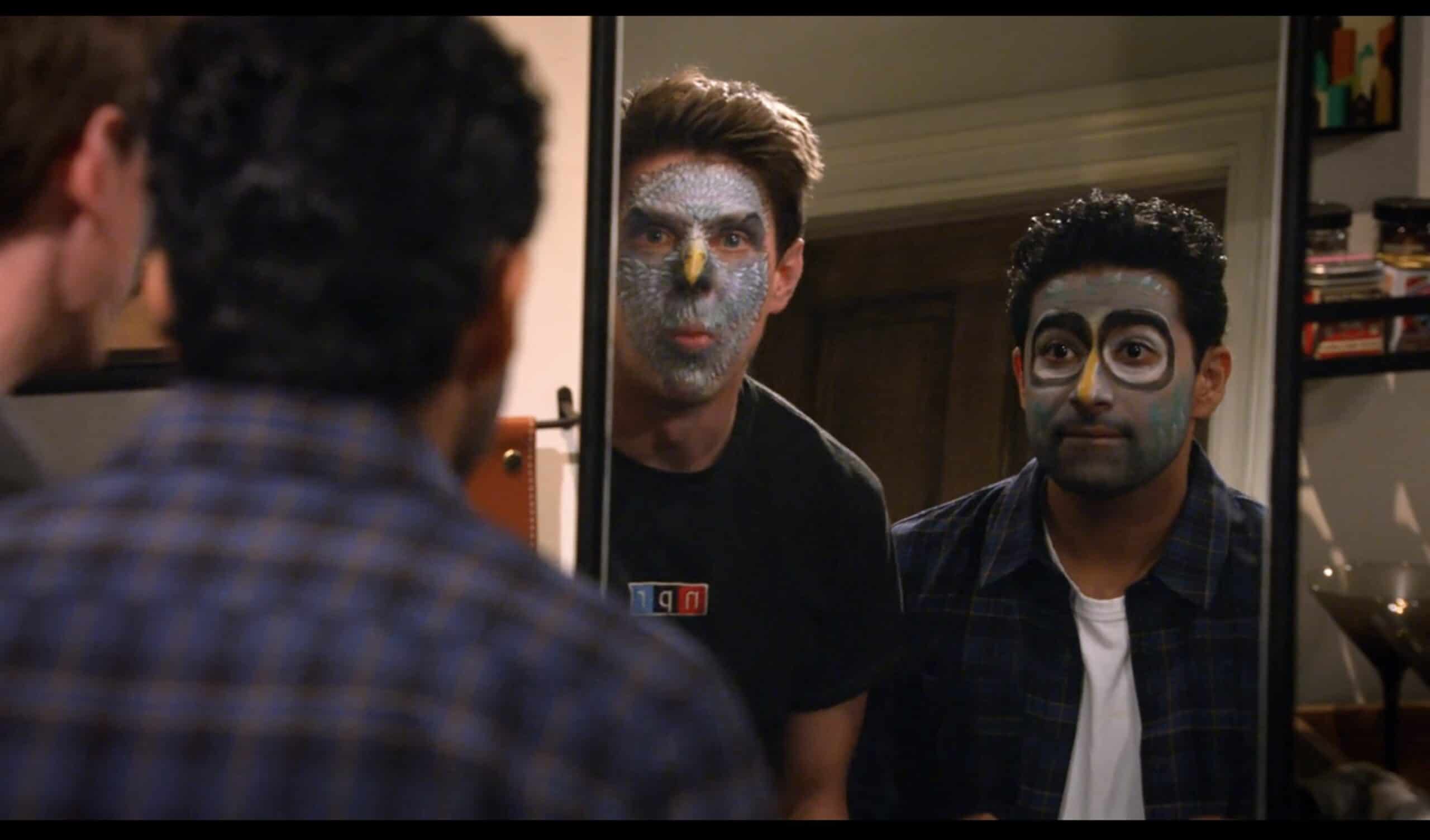 Sophie works as an event photographer for a famous gallerist's snobbish daughter, Sid and Jesse procrastinate, and Charlie tries to find the writer of a 1-star Yelp review.
---
Aired
2/22/2022
Network
Hulu
Directed By
Kelly Park
Written By
Isaac Aptaker, Elizabeth Berger, Karen Joseph Adcock
Introduced This Episode
Rivka Rebel
Ava Kolker
Naomi
Tessa Auberjonois
Sylvia
Gloria Gifford
Recap
– Sophie's First Big Work Opportunity – Sophie, Valentina, Naomi, Rivka
Sophie gets hired as an event photographer for renowned gallerist Naomi Resiberg's daughter's bat mitzvah, and if Sophie does a good job, Naomi will take a look at her photography portfolio. However, it turns out Naomi's daughter is Rivka Rebel, an Instagram famous teenager who is completely uninterested in cooperating with Sophie.
Sophie brings Valentina as her assistant for the event, but Valentina is more concerned with building her brand by cozying up with Rivka. When Sophie confronts her, Valentina reveals that her job as a stylist's assistant is not as glamorous as she makes it seem.
Meanwhile, Rivka steals Valentina's tin of drugs and gets high with her friends, but Sophie and Valentina realize they took the wrong tin and are just hopped up on ibuprofen and probiotics. That doesn't stop Valentina from threatening to tell Naomi that Rivka took drugs unless she poses for all Sophie's required photos. Their plan pays off, and Naomi asks Sophie to send her best photographs for her New Voices gallery.
– Sid and Jesse's "Pound Day" – Sid, Jesse
Sid and Jesse get together for a "Pound Day" – a day for the two of them to pound out their work. For Sid, that means finalizing the wedding guest list, while for Jesse, that means working on his first song since his break-up.
The two quickly get sidetracked by a pigeon outside and a bird makeup tutorial. Their apartment then gets invaded by pigeons, and when they try to lead the pigeons away, the two get locked out on the fire escape.
Eventually, animal control lets them back inside. Sid consults Hannah, and they decide to have two weddings – one in India and one in the US. As for Jesse? Inspired by Sophie's lucky bangle, he starts a new piano piece that plays over the show's end credits.
– Charlie's Bad Yelp Review – Charlie, Ellen, Sylvia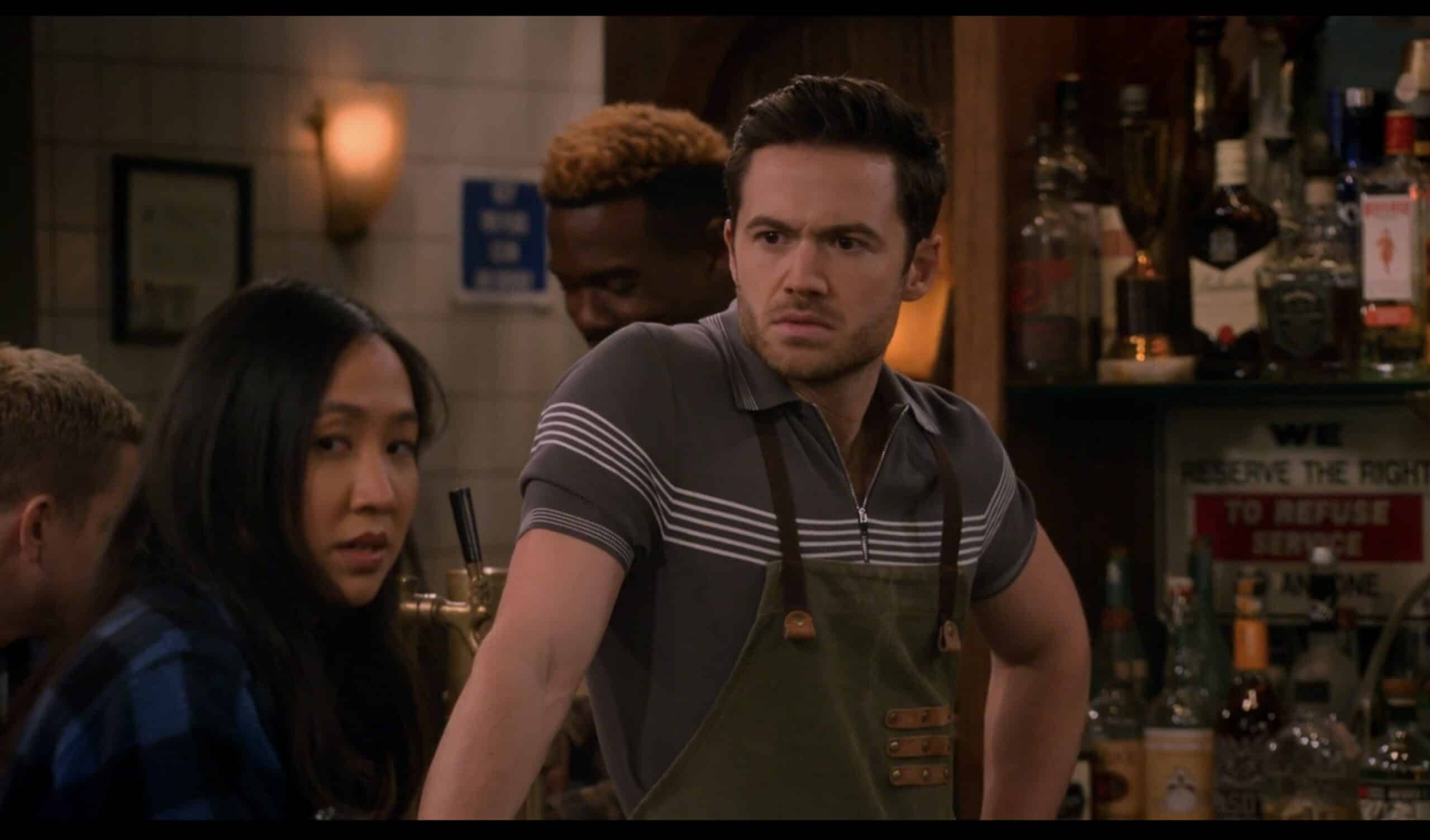 Charlie is riding a sanctimonious high from finding true purpose through his work as a bartender – until he comes across a 1-star review on Yelp. He teams up with Ellen to figure out who "ravenhairedmaven712" could be, settling on Sylvia, an unsociable patron of Pemberton's.
Charlie tries (unsuccessfully) to smooth things over with Sylvia before discovering Ellen drunkenly wrote the scathing Yelp review. This leads to Ellen admitting she's been bottling up resentment towards Charlie's new job and successful relationship. Charlie posts a 5-star review for Ellen Gibson to cheer her up – a kind, if naïve, gesture that leads to some misguided phone calls inquiring about her "giving" talents.
What Could Happen Next
Jesse plays his new song for Sophie, and either Sophie starts falling for him, or Jesse is forced to realize his growing feelings for her.
Sophie has to choose which photo to feature in Naomi's gallery (maybe a photo of Jesse?).
Collected Quote(s) & .Gifs
Who cares? It's just Yelp. It's where white people go to complain about how spicy Thai restaurants are.
— Ellen
Review
---
Community Rating:
---
Highlights
Revisiting the Iconic Apartment
We've seen Jesse and Sid's apartment (which they inherited from How I Met Your Mother's Marshall and Lily) a few times so far, but this episode really features it. It's a fun throwback for fans of the original show, and the production design does a good job at making the apartment recognizable yet distinct for this new generation.
Low Points
The Chemistry Between Sophie and Jesse is Waning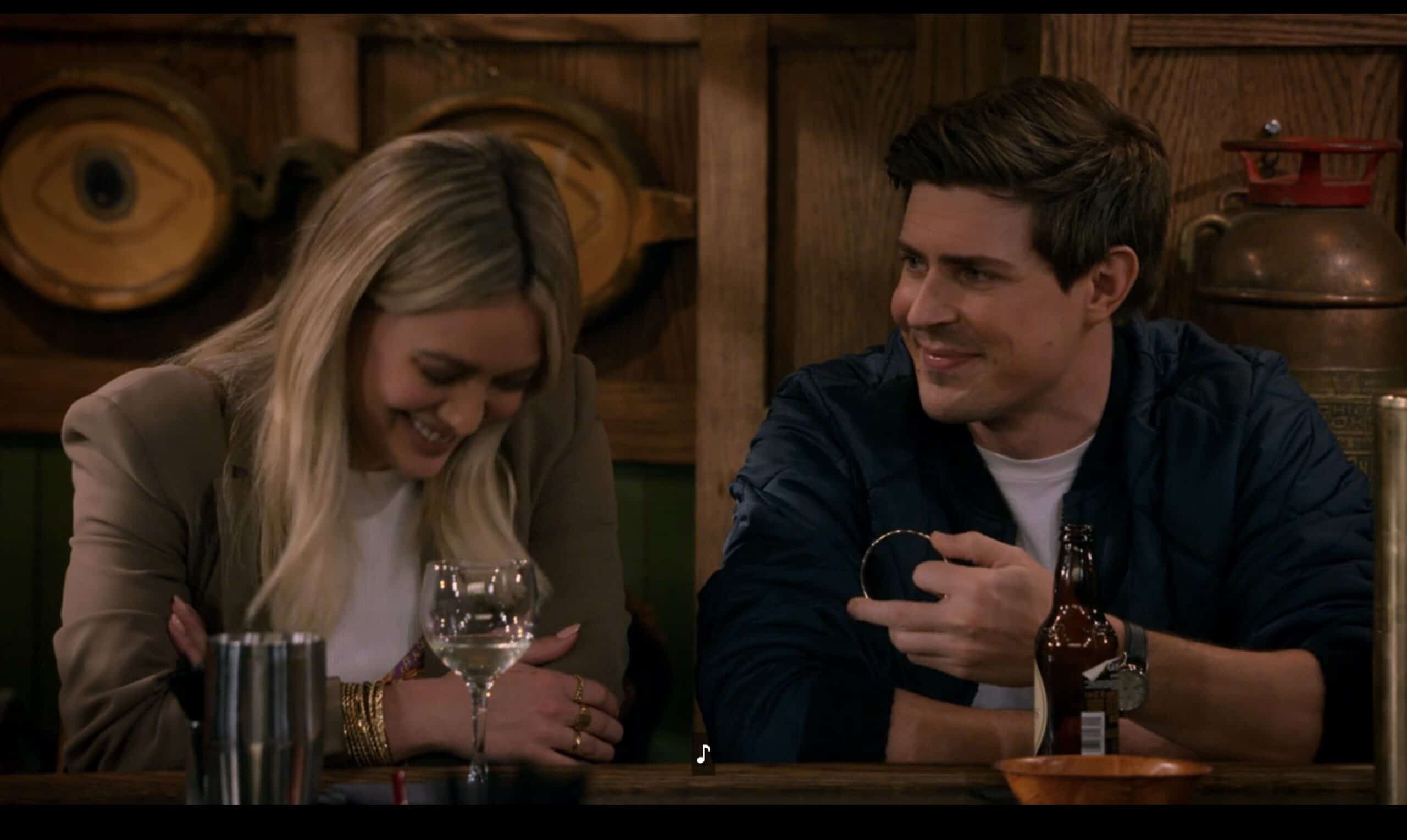 Sophie and Jesse haven't interacted much these past two episodes, while the show has simultaneously been hinting at them (or at least Jesse) developing feelings for each other. Although the pilot foreshadowed this predictable course, there hasn't been much on-screen time and chemistry to justify this budding relationship.
The last time we saw a Sophie and Jesse shared storyline was in episode 3, right before Sophie started dating Drew. It makes sense that Sophie and Jesse are spending less time together since she's in a relationship with Drew, but if the show wants to convince viewers that Jesse is falling for Sophie, we need to see some more interaction between the two on-screen.
On The Fence
Settling into a Style
This episode doesn't falter significantly, but it also doesn't try anything new. It comes across as a (slightly worse) repeat of the previous episode, which means that the show's found a consistent style and tone, for better or worse.
It's a style that's decidedly different from How I Met Your Mother, missing out on what made the original show so unique – but hopefully, How I Met Your Father will find new aspects to make itself stand out. And at least now that the show's established its creative style, the door is wide open for the showrunners to play around and take more risks.
[ninja_tables id="62900″]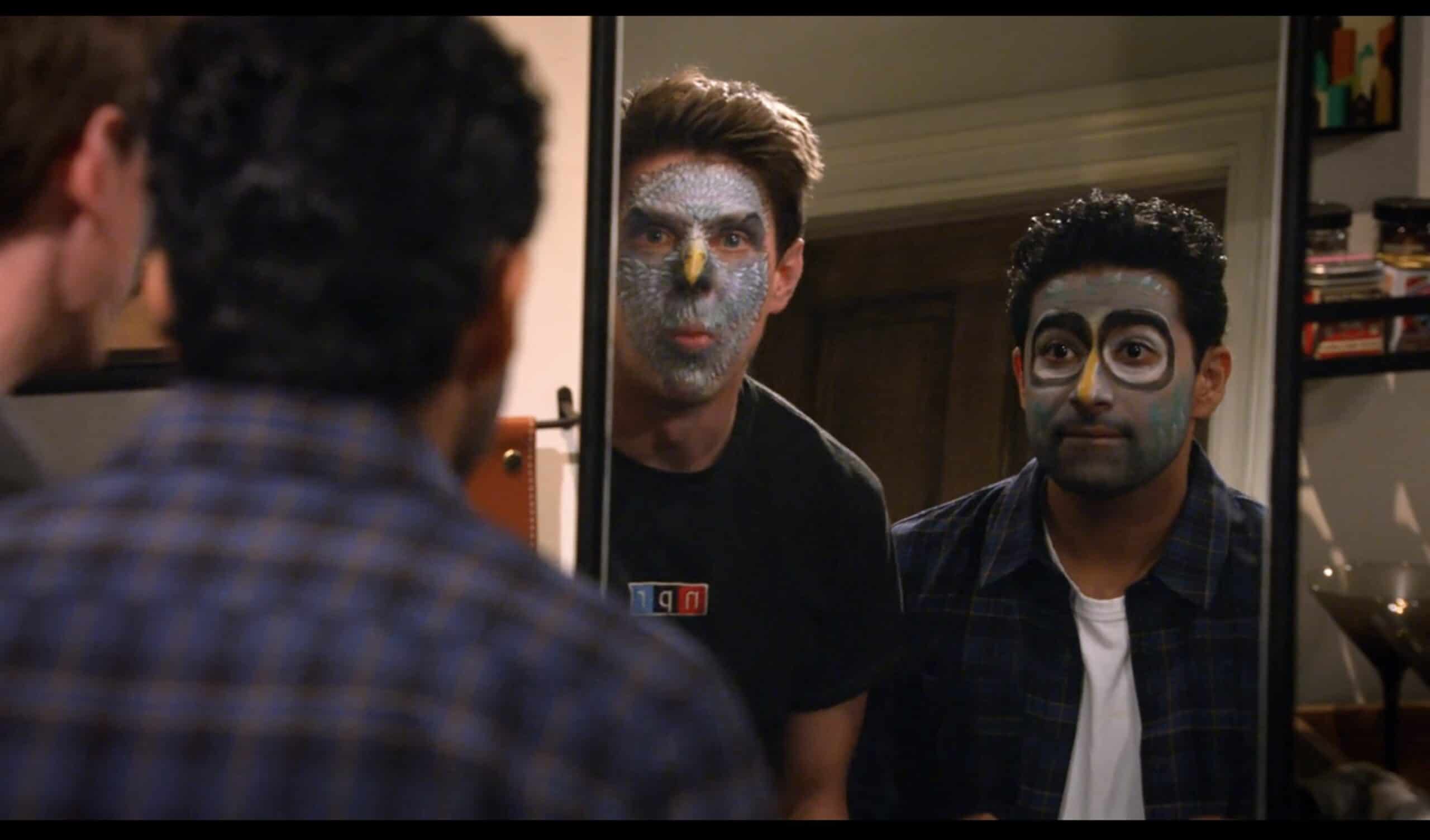 How I Met Your Father: Season 1/Episode 7 "Rivka Rebel" – Recap/Review (with Spoilers)
Overall
All in all, "Rivka Rebel" is just fine. It's less cohesive than the previous episode, but I wouldn't call it the worst episode so far, and there were a couple times I genuinely laughed at the jokes. It seems like "How I Met Your Father" has found its comfort zone and will likely stay there for the rest of the season.
Highlights
Revisiting the Iconic Apartment
Disputable
The Chemistry Between Sophie and Jesse is Waning
Settling into a Style
---
Follow, Like, and Subscribe
Community Rating: 0.00% (0) - No Community Ratings Submitted (Add Yours Below)