As EJ tries to save the show and his relationship, Jet tries to reconcile with his sister, Ashlyn comes to a realization, and Ricky continues to struggle with his feelings for Gina.
| | |
| --- | --- |
| Aired (Disney+) | 8/31/2022 |
| Director(s) | Christine Lakin |
| Writer(s) | Chandler Turk |
This content contains pertinent spoilers.
Summary
While everyone has set aside the archetypes Carlos set for them in the last episode, the drama is still ongoing. For example, Jet and Maddox still aren't in a good place. However, during a color wars competition, he is trying to show Maddox that he is willing to make an effort and be there for her in ways he wasn't before. He even explains to Ricky that the whole outing thing was a misunderstanding since he didn't know Maddox was gay. Jet knew she was talking to someone, dating perhaps, and he couldn't, so questions arose why did Maddox get privileges he didn't?
But, speaking of sexuality, Ashlyn is starting to wonder about hers. After Maddox presents the idea she, Ashlyn, likes Val, Ashlyn increasingly starts to question if she does? A hug really pushes the need to question this, and with fireworks in the background? The struggle is real.
Let it be known, though, that she isn't the only one struggling. While Ricky has made a new friend in Jet, his friendship with EJ and Gina remains complicated. He is trying to not overstep and say or do anything with Gina, which is unbecoming, but EJ dropping the ball or having to dedicate himself to prepping for the show gives him a plethora of opportunities. Luckily for EJ, though, unlike what happened with Nini, Ricky isn't making any moves, and while Gina wishes her summer and relationship were better, she isn't necessarily trying to jump ship.
Plus, while EJ is a mild disappointment, he is trying. He even brings Miss Jenn to camp to give pointers, and while he originally tries to hide her visit, he slips up and her being there gives a nice boost to everyone's spirits. Also, she drops off a birthday present for Ricky, which means Gina may come up with something to thank him for all his support.
Things To Note
Question(s) Left Unanswered
How are Big Red and Nini doing? Also, how is Seb? Are we going to check in on the characters who aren't regulars this season?
What Could Happen Next
Ashlyn doing the most to respect her relationship with Big Red while questioning her feelings towards Val. Which could include asking Maddox about how she realized she was on the rainbow spectrum.
Jet trying to reunite Maddox with her ex, and that blowing up on him
Ricky confiding in one of Gina's friends, Ashlyn or Kourtney, about his feelings or one of them finding out he still has a crush on Gina
Checking in on characters who didn't go to camp?
Review
Highlights
A Miss Jenn Appearance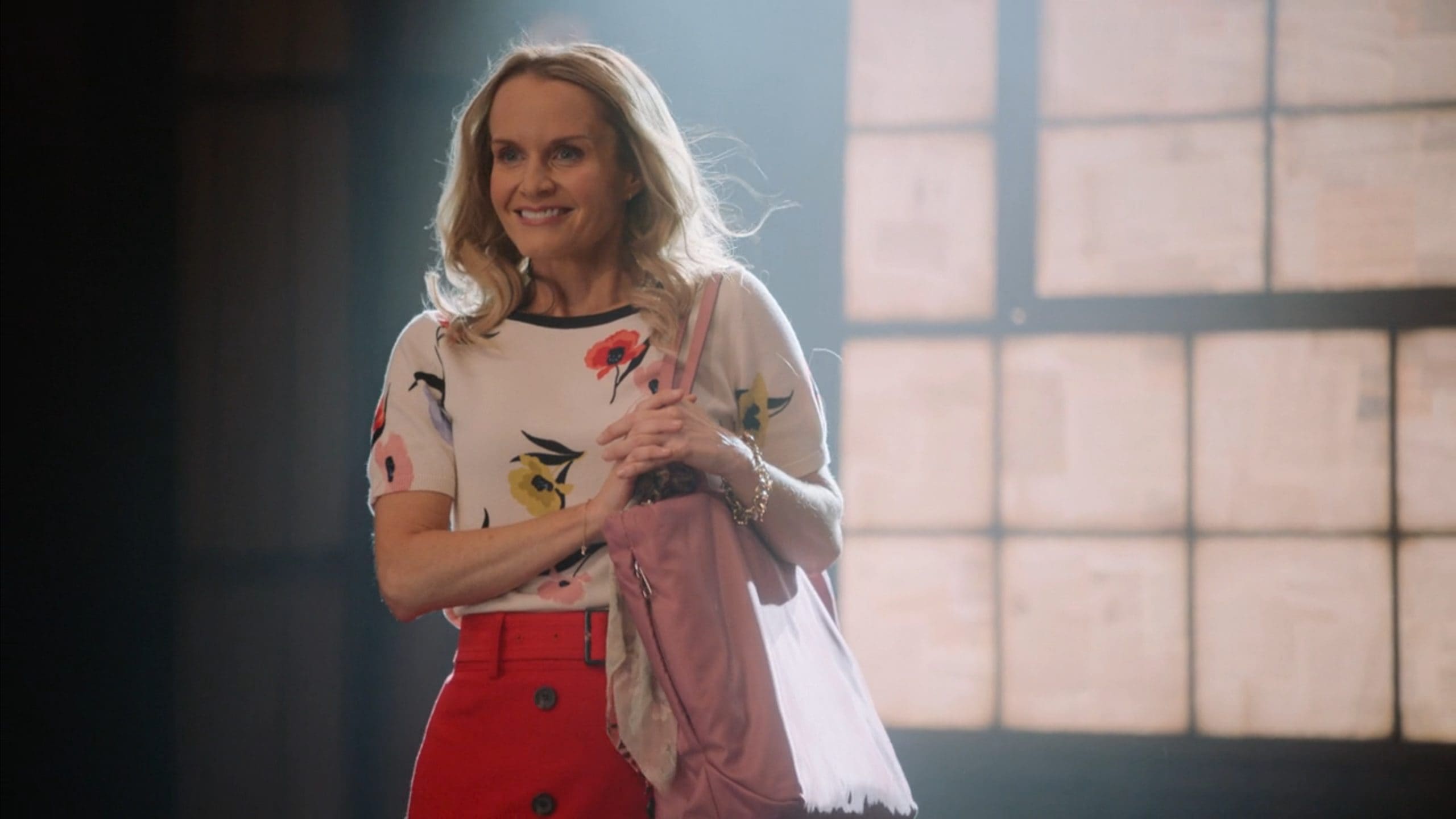 Miss Jenn is always a welcomed face, as the kids showed, and she acts as a reminder of how the job of a teacher is never done. When in need, they can still be a mentor, maybe even a friend in EJ's case, and while Miss Jenn definitely is going far beyond the call of duty, those are her kids. Maybe not biological, but like any chosen family, when you're called, you show up.
Ricky and Jet's Relationship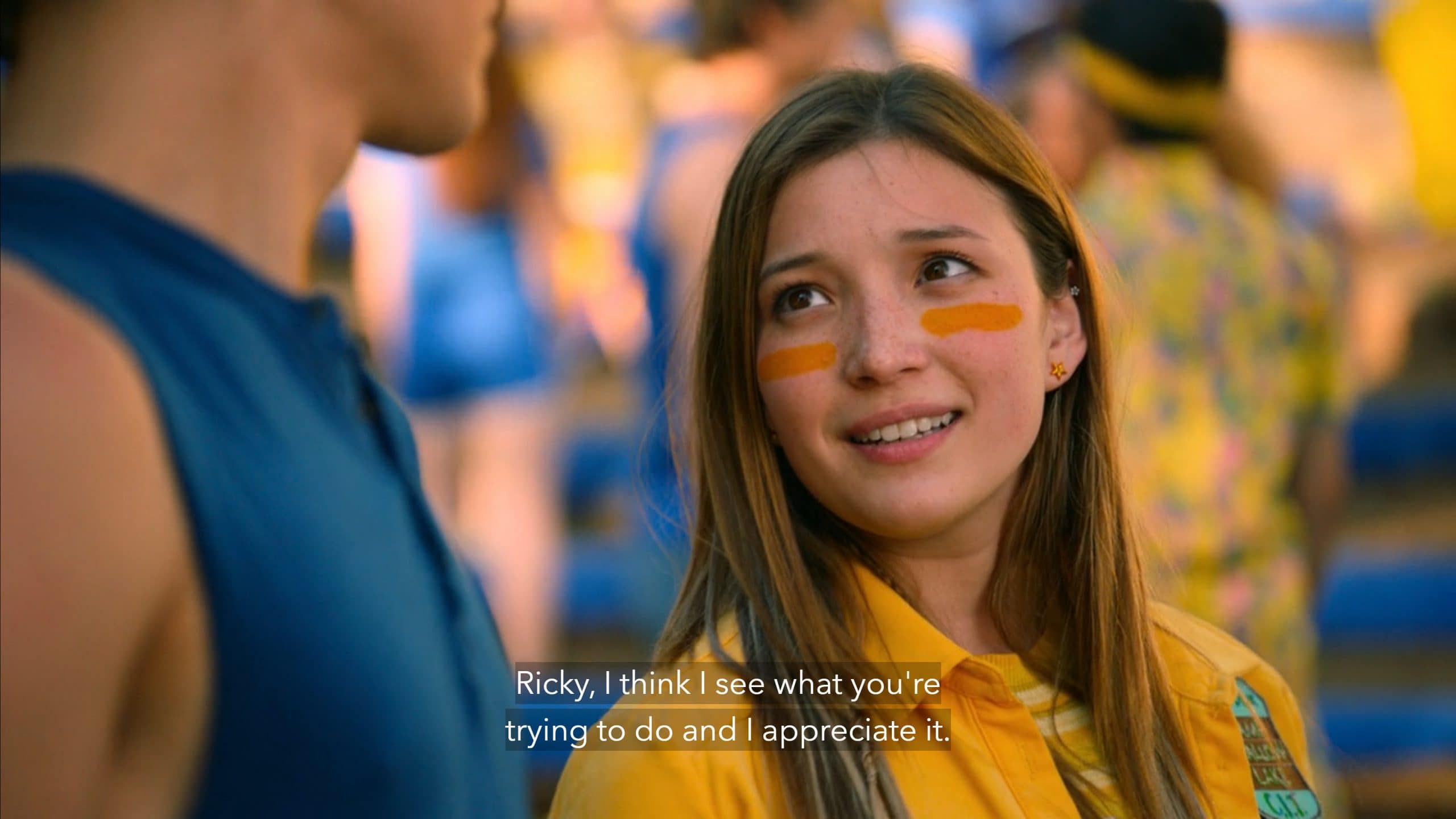 One of the things we love about Ricky is that he is a very vulnerable and unsure character. There is a certain level of confidence you can't deny, but generally speaking, he is faking it until people believe he is everything he can be perceived as. So when it comes to his relationship with Jet, it's like he doesn't have to perform. He doesn't have to try to be the best boyfriend, the leading man, or someone to look up to. Instead, Ricky can be his goofy, awkward self, and unlike Gina, there aren't the kind of feelings there which could complicate things.
Which is likely why Jet is able and willing to open up to Ricky. He knows he is dealing with a genuine person who values everyone getting along because he wants people happy, not because he wants the credit. But, as Jet seems to be picking up on, Ricky isn't above putting other people's joy before his own, which may get on Jet's nerves in time.
On The Fence
Is Ashlyn Bi?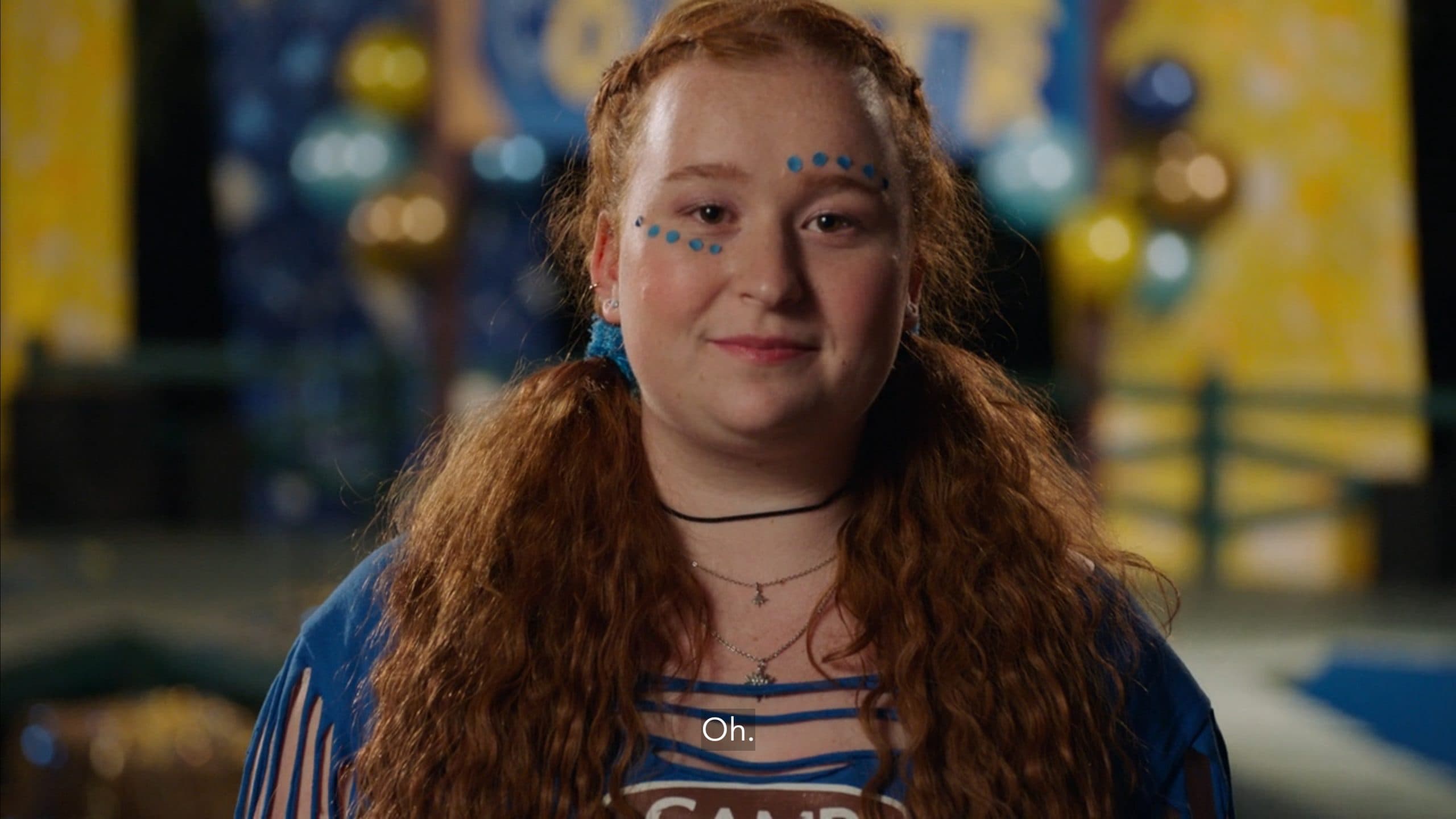 Ashlyn being bi is solely on the fence because I don't know the long-term goal with this potential discovery. Plus, while "High School Musical: The Musical: The Series" generally doesn't like to get too messy, we are three seasons in. Who is to say, even though I doubt Val will reciprocate Ashlyn's feelings, Ashlyn may not try to explore the gray area where she isn't cheating, but she can confirm her thoughts and feelings?
Now, while we're uneasy about that aspect, we are glad that Disney+, which is a platform that skews towards a young audience, is having a character like Ashlyn question her sexuality. More often than not, we jump in when characters are at Carlos' stage, Seb's, or Maddox's, where they went through the majority of the process, and either they are who they are like Carlos or just needed that one shoulder to hang onto like Seb.
So for Ashlyn, who is just having it click, how they handle her feelings and whether Maddox guides her, should be interesting. Especially since it's rare to see one of the lead cast members go through the journey of discovering who they are on a show which isn't LGBT-focused – girls in particular. Heck, people of the LGBT+ community who also don't look like Maddox or Carlos.
High School Musical: The Musical: The Series Directory
| Title | Excerpt |
| --- | --- |
| High School Musical: The Musical: The Series: Season 3 – Summary/ Review (with Spoilers) | While the third season of "High School Musical: The Musical: The Series" only covers two weeks, it is jam-packed with notable new characters and storylines that maintain, or improve, the series. |
| High School Musical: The Musical: The Series: Season 3/ Episode 8 "Let It Go" – Recap/ Review (with Spoilers) | It's time for the production of "Frozen" to happen, and between anxiety, Channing, a Nini, and Miss Jenn appearance, it is a magical night before the storm. |
| High School Musical: The Musical: The Series: Season 3/ Episode 7 "Camp Prom" – Recap/ Review (with Spoilers) | While camp prom is supposed to lack drama because everyone is supposed to go stag, old and new loves complicate that goal. |
| High School Musical: The Musical: The Series: Season 3/ Episode 6 "Color War" – Recap/ Review (with Spoilers) | As EJ tries to save the show and his relationship, Jet tries to reconcile with his sister, Ashlyn comes to a realization, and Ricky continues to struggle with his feelings for Gina. |
| High School Musical: The Musical: The Series: Season 3/ Episode 5 "The Real Campers of Shallow Lake" – Recap/ Review (with Spoilers) | In order to save their documentary, Carlos has everyone play reality show archetypes, leading to everyone's acting exposing their truth. |
| High School Musical: The Musical: The Series: Season 3/ Episode 4 "No Drama" – Recap/ Review (with Spoilers) | Corbin Bleu returns, and between him and his camera person, they are looking for drama! The thing is, EJ and the rest are trying to keep their issues under wraps. |
| High School Musical: The Musical: The Series: Season 3/ Episode 3 "The Woman In The Woods" – Recap/ Review (with Spoilers) | Between learning who plays who in "Frozen," a surprising relationship, and hearing the Ballad of Shallow Lake? The campers are keeping things quite interesting. |
| High School Musical: The Musical: The Series: Season 3/ Episode 2 "Into The Unknown" – Recap/ Review (with Spoilers) | Auditions come at Camp Shallow Lake, and they happen to coincide with Nini meeting her birth father. |
| High School Musical: The Musical: The Series: Season 3/ Episode 1 "Happy Campers" – Recap/ Review (with Spoilers) | It's summer, and while all of the Wildcats aren't together, many are at Camp Shallow Lake, hoping to have a summer to remember! |
| The Best of 2021 - Television & Anime | Originally in order of season finales, but now in no particular order, here are many of the best shows whose season or series ended in 2021, or we only got a preview of. |
| High School Musical: The Musical: The Series Season 2/ Episode 12 [Finale] – Recap/ Review (with Spoilers) | In the season finale, second chances are given to many, which allows for some surprises and things you might have been hoping to happen for a while. |
| High School Musical: The Musical: The Series Season 2/ Episode 11 – Recap/ Review (with Spoilers) | It's time! The first act of East High's Beauty and The Beast has begun, with special guests and uninvited guests! |
| High School Musical: The Musical: The Series: Season 2/ Episode 10 – Recap/ Review (with Spoilers) | With opening night coming soon, everyone is freaking out and looking for a distraction – which ends up being who likes who, the remaining relationships, and past crushes. |
| High School Musical The Musical The Series: Season 2/ Episode 9 – Recap/ Review (with Spoilers) | Alongside a mini-Andi Mack reunion, spring break leads to a new East High song and the possibility of a dramatic breakup. |
| High School Musical: The Musical: The Series Season 2/ Episode 8 – Recap/ Review (with Spoilers) | There are shifts in nearly every romantic pairing you can think of as new couples become pending and others either do or seem on the path to breaking up. |
| High School Musical: The Musical: The Series: Season 2/ Episode 7 – Recap/ Review (with Spoilers) | As North High and East High have a head-to-head battle, there is the question of where the mind games end, and the truth begins? |
| High School Musical: The Musical: The Series: Season 2, Episode 6 – Recap/ Review (with Spoilers) | As North High starts flexing its budget, Miss Jenn is tasked with figuring a way to compete and keep her kids from having meltdowns. |
| High School Musical: The Musical: The Series: Season 2/ Episode 5 – Recap/ Review (with Spoilers) | With it being Carlos' birthday weekend, he is hoping for a big bash. However, some of the surprises planned, he certainly wasn't expecting. |
| High School Musical: The Musical: The Series: Season 2/ Episode 4 – Recap/ Review (with Spoilers) | After the events of Valentine's Day weekend, school begins again, and for Gina, a lot of situations have left her struggling. |
| High School Musical: The Musical: The Series: Season 2 / Episode 3 – Recap/ Review (with Spoilers) | It's Valentine's Day, and for those in a relationship, there is nothing but bliss. However, it is a sad day for some who aren't, leading to one having an awkward series of moments. |
| High School Musical – The Musical: The Series: Season 2/ Episode 2 – Recap/ Review (with Spoilers) | While you think you may know who would be cast as who for Beauty and The Beast, Miss Jenn switches some things up. |
| High School Musical: The Musical – The Series: Season 2/ Episode 1 – Recap/ Review (with Spoilers) | As Nini going to Denver looms over her relationship, so does what will become of many relationships once the winter break is over. |
| High School Musical: The Musical: The Series: Season 1 Review | "High School Musical: The Musical: The Series" is a showcase of Disney's up and coming talent beyond what we've previously seen. |
| High School Musical The Musical The Series: Season 1 Episode 10 "Act Two" [Season Finale] Recap/ Review | As the second act and the show's first season comes to an end, nearly all you'd want to happen does. |
| High School Musical: The Musical: The Series: Season 1 Episode 9 "Opening Night" Recap/ Review | It's Act One of "High School Musical," and while there are stumbles, it was all going good – until unexpected guests show up. |
| High School Musical: The Musical: The Series: Season 1 Episode 8 "The Tech Rehearsal" | Recap/ Review | Everything that could go wrong seems to, and so many characters look towards the past while dealing with an uncertain future. |
| High School Musical: The Musical: The Series: Season 1, Episode 7 "Thanksgiving" – Recap, Review (with Spoilers) | In the spirit of Thanksgiving, many characters come together and set aside old issues to start something new – just as, for some, things are coming to an end. |
| High School Musical: The Musical: The Series: Season 1, Episode 6 "What Team?" – Recap, Review (with Spoilers) | As Miss Jenn faces the school board, so comes the question if this community she created will fall apart without her? |
| High School Musical: The Musical: The Series: Season 1, Episode 5 "Homecoming" – Recap, Review (with Spoilers) | Kourtney, Carlos, and Gina are given a few finer details to their characters, which makes it appear they may finally get a proper spotlight on their lives. |
| High School Musical: The Musical: The Series: Season 1, Episode 4 "Blocking" – Recap, Review (with Spoilers) | As EJ slowly reveals himself to possibly be a little psycho, Ricky experiences the best and worst thing that could happen to him right now. |
| High School Musical: The Musical: The Series: Season 1, Episode 3 "The Wonderstudies" – Recap, Review (with Spoilers) | As we come to see the dark side of Nini and EJ, we're reminded there are no antagonist or protagonist, just a bunch of kids trying to navigate newfound stress. |
| High School Musical: The Musical: The Series: Season 1, Episode 2 "The Read-Thru" – Recap, Review (with Spoilers) | As High School Musical: The Musical: The Series taps more into Glee's shtick, it tries to take the good from that show and avoid the pitfalls. |
| High School Musical: The Musical: The Series: Season 1, Episode 1 "The Audition" [Series Premiere] - Review, Recap (with Spoilers) | As Disney remakes its classic animated films for new generations, so comes them now tapping their classic Disney Channel original movies with High School Musical: The Musical: The Series. |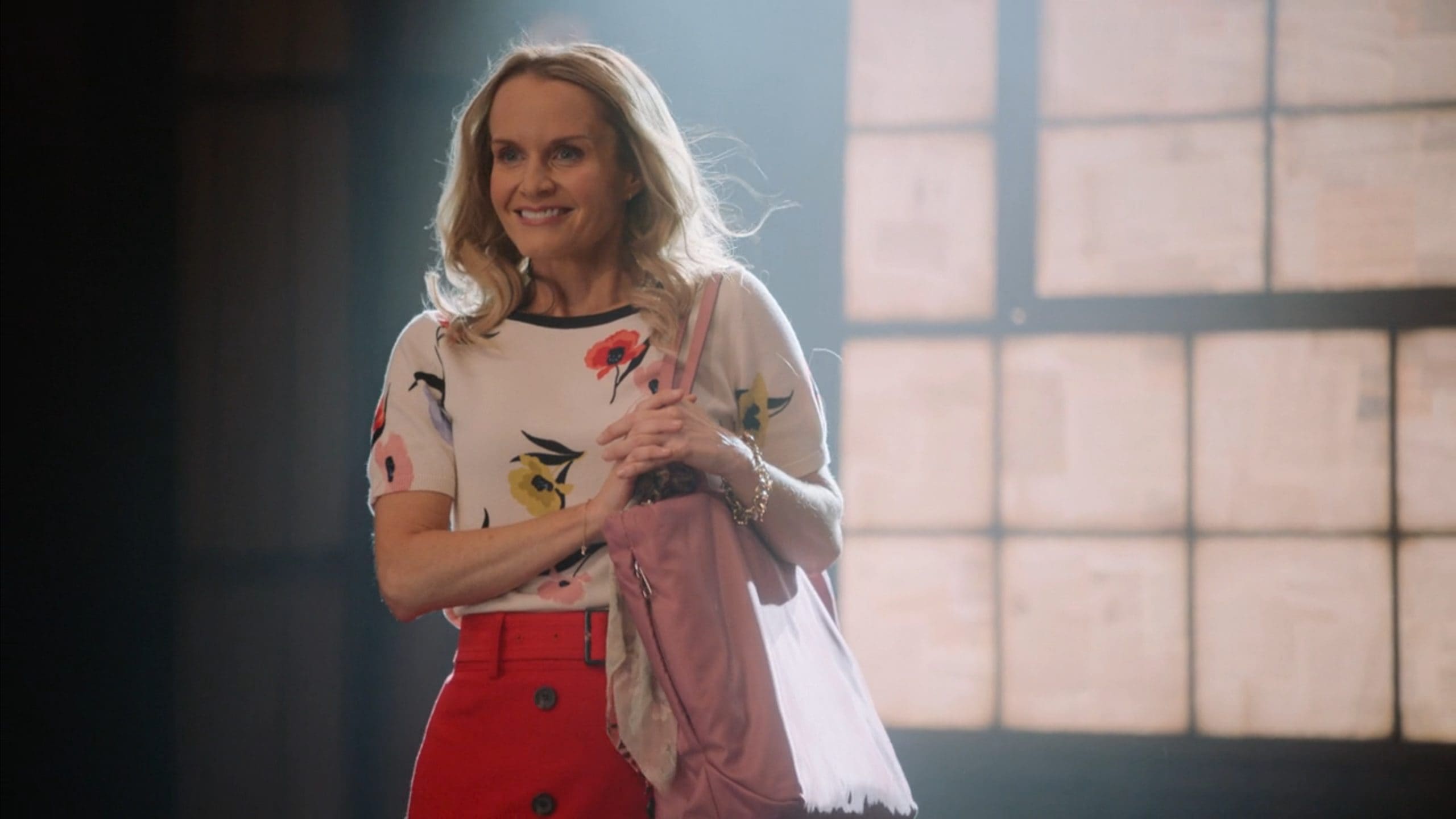 High School Musical: The Musical: The Series: Season 3/ Episode 6 "Color War" – Recap/ Review (with Spoilers)
Overall
From Miss Jenn appearing, Ricky getting to be himself with someone, and Ashlyn's journey of discovery beginning, "High School Musical: The Musical: The Series" remains consistent in ways I don't think anyone could have predicted
Highlights
A Miss Jenn Appearance
Ricky and Jet's Relationship