In the penultimate episode of the series, a lot of work is done to bring peace and the truth to the light of day. But at what cost?
---
Director(s)
Charles Randolph-Wright
Writer(s)
Kriss Turner Towner
Aired (OWN)
8/4/2020
Introduced This Episode
Otis
Blaque Fowler
This content contains pertinent spoilers.
Recap
The Truth About Daryl James – Grace, Noah, Otis, Tara, Rochelle, James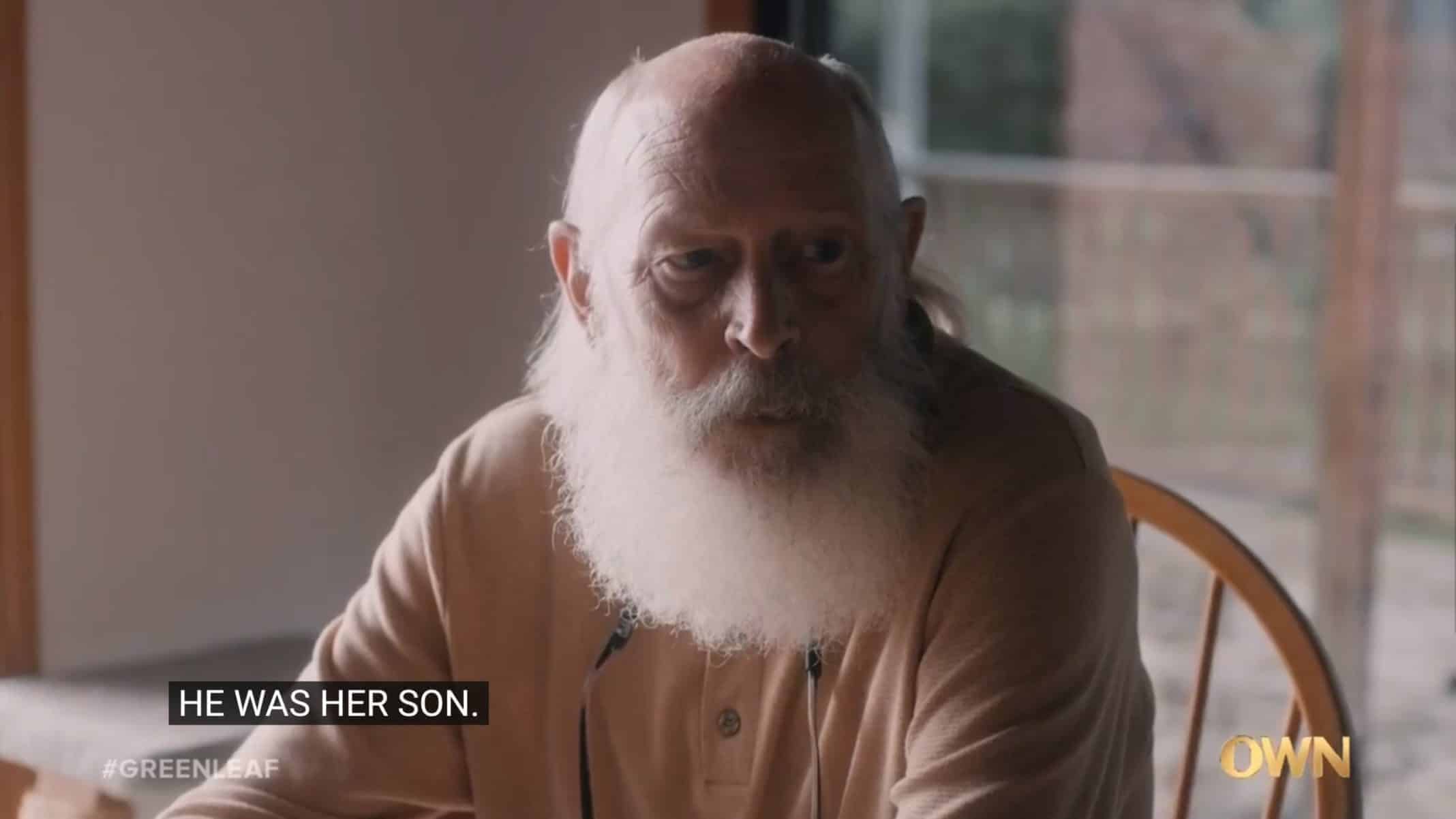 So, Noah tracks down the man who was the caretaker for Ms. Davis, and guess what? Daryl James was Ms. Davis' son. Now, know this, as for who the father is, Richelle and Tara don't know who their granddaddy is. But it should be noted, as much as this information is nice and all, it doesn't quell Rochelle who remains convinced James killed her daddy.
To which he still denies.
The Fall of Bob Whitmore – Bob, Phil, Grace, Charity, Judee, Mae, Darius
However, with Mae knowing the whole truth, and always guided by the lord, this discovery pushes her to think Tara and Rochelle deserve the house more than ever. And with that in mind, Charity decides to create a fuss at the church about Edenvale and at least say she went down swinging.
And luckily for her, she doesn't just go out swinging but ends things with a knockout. For while Bob was ready to field questions, he wasn't prepared for Darius to walk in with over 200 records of predatory loans, never mind Phil to recall his mother's dying words about wondering if God will forgive her. This all but seals Bob's senate ambitions and, strangely, also gets him off H&H's executive board.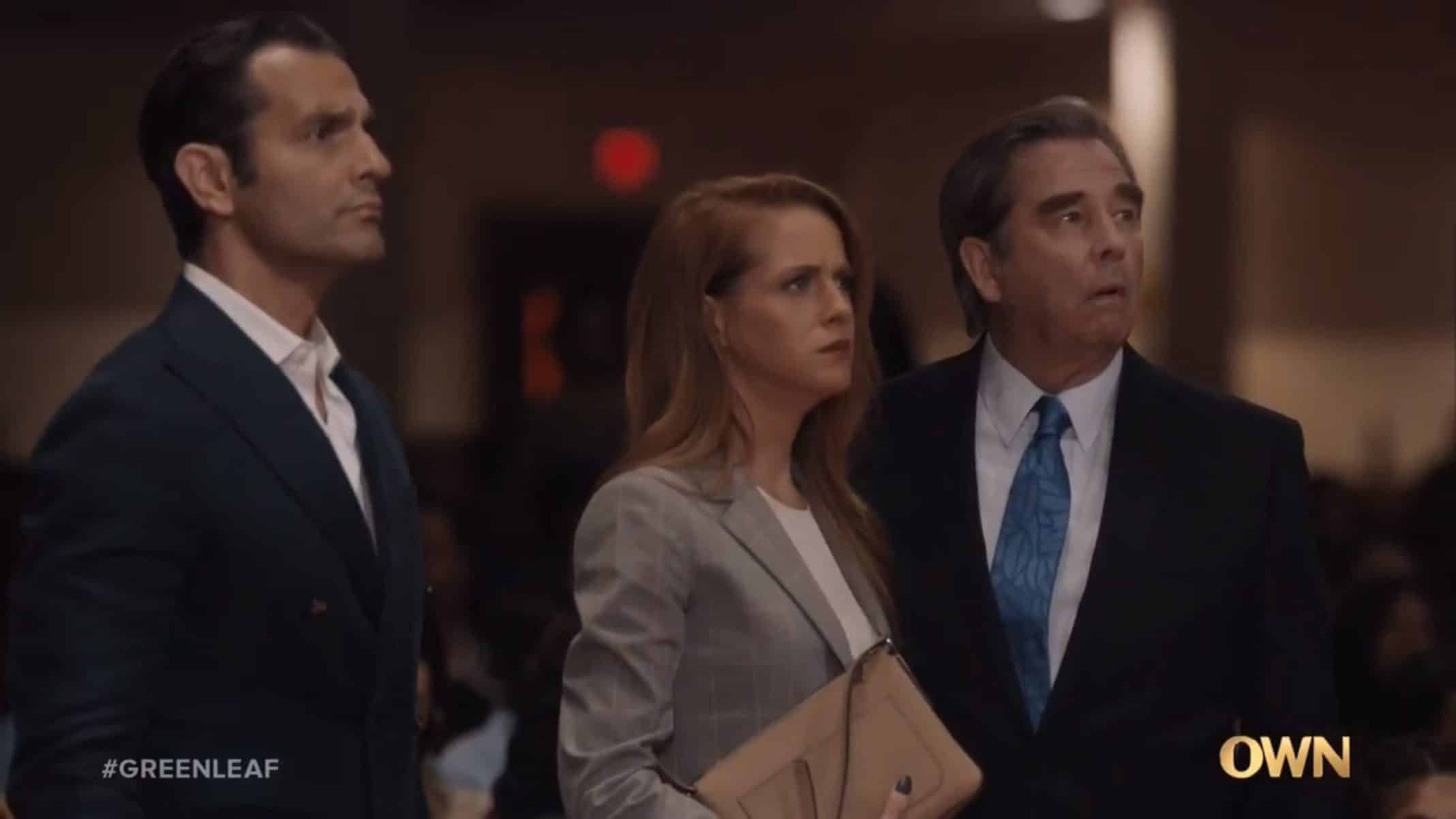 Oh, and Phil breaks off his proposal to Judee and gets his mother's ring back. Something he tries to then switch to giving Charity, but she can't trust Phil. In fact, she says she trusts him less and was hurt more by him than the father of her son. You know, the man who was a down-low individual who, last we heard, was dating the brother of her half-sister.
Goodbye – Mae, James, Rochelle, Grace
With Bob gone, it isn't clear what may come of Cavalry. What is clear, however, is that Bishop Greenleaf blessed the stage one more time to repent. Primarily about how his ambitions led to sin and also him to turn away from that which he knew needed to be cast in the light.
Now, mind you, this isn't to say he was subbing Jacob's affair or saying he fully knew what Mac was about. But, in front of the congregation, all who came due to Charity firing them up, he lets all his demons go and casts them out. And one of the ones which leave are Rochelle. Someone who feels satisfied that every last member of the Greenleaf family, sans those Sophia and Zora's age, and below, are now honest and open.
But before she leaves, Grace thanks her for if it wasn't for Rochelle, her relationship with AJ wouldn't be what it is. And despite Rochelle still holding some ill feelings towards the family, Grace included, she accepts Grace's thanks. After all, God works in mysterious ways and through even admitted sinners like her.
Leaving the shocking finale in which it seems James has a stroke and may have died. Which could have been a long time coming, considering the forgetfulness and MS could have been the result of a tumor. However, with men like James being stubborn as they are, the death of them may always be their egos.
Things To Note | Question(s) Left Unanswered
Zora never snitched on Sophia about her nudes and hopes to use her to convince her parents, to let her live in New York rather than in Harrison. For with Sophia's getting money for college, paired with what Zora was going to get, she believes they can afford somewhere small. Maybe even in Bushwick.
Even if Bob is gone, H&H surely isn't going to just eat the contract they signed and let Cavalry stand, right?
So could it be Connie's feelings towards the Greenleaf family was all because she saw them fall from grace and never saw them repent for the lavish lifestyle they have?
The church was built and paid for by leveraging the house Ms. Davis left James.
Collected Quote(s) & .Gifs
I was too enchanted with what I had to gain to consider the cost.
— James
Review
---
Community Rating:
---
Highlights
It Wrapped Up Dang Near Everything
At this point, I'm fine with a rushed ending. Granted, Daryl James' death still raises an eyebrow, but if Rochelle is cool with what she has heard over and over, I guess we should be too? Also, the end of Bob and H&H might have been swift but, it isn't like they were Basie or even Rochelle level villains. They were basic, Bob barely showed face, and Judee was just an annoying child with heels on.
As for Phil? Him growing a backbone and then trying to get back Charity was, something. For Charity, it showed she has finally come into her own, found a place with her family, and the lord may finally be on her side. In terms of Phil? Well, it leaves you to wonder what's next for him? He was the horse pulling Bob's carriage, so will he be forgiven? Never mind, with Bob gone, what does that mean for Cavalry?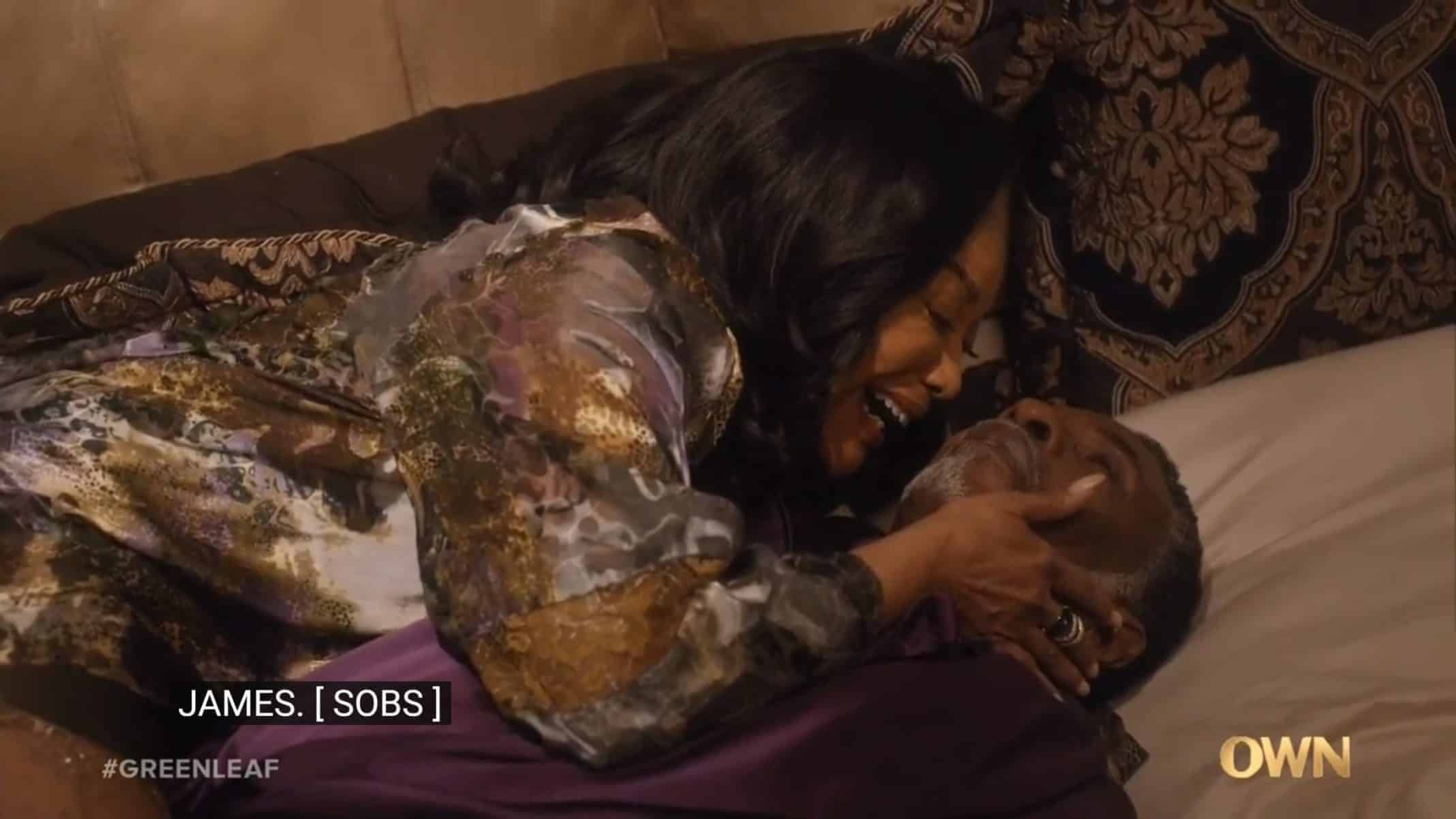 That last question, alongside whether Bishop Greenleaf is dead, that's what to await in the series finale. Alongside wondering if Darius, after all he has been through with Grace, may propose and marry her. Much less, if we can get some idea of what the future holds for the family – like Grace and Jacob getting a job.
Where To Watch
It Wrapped Up Dang Near Everything - 84%
While you may wish to side-eye the rush to solve many, some multi-season, storylines, you will appreciate how the handling of them allows us to finally move forward on "Greenleaf." Sadly, just as it comes to an end.