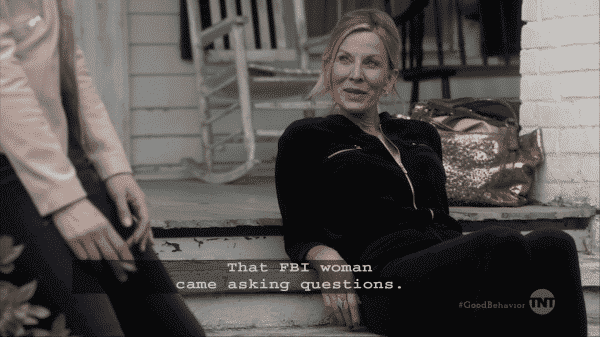 Letty and Javier were having it way too good, so would it be wrong for one, if not both, to slip up?
---
---
Community Rating:
---
Director(s)
Clare Kilner
Writer(s)
Chad Hodge
Characters Introduced
Bethenny
Britt Rentschler
---
Gaslighting Jacob & Dealing with Sean: Javier, Jacob, Letty
Despite what Apple saw and Jacob being direct with Javier about it, both Letty and Javier figure out a way to shut that down. Partly through Javier giving Jacob a gift, noting that Apple was drinking and that affecting things, plus relying on the fact Javier hasn't shown himself to be a bad person. Which, for now, calms Jacob's thoughts. Though with him becoming a better liar, and how things loop around on this show, it could be he'll just bring it up later.
Thankfully though, it doesn't seem he brings this up to his dad when he comes to pick him up or when he is spending time with him. But, considering how it seems Sean and his new lady Bethenny are more worried about partying than Jacob, what opportunity would he have to slip up? Never mind with Letty buying him a dog, what reason does he have to tell his mother and Javier's business?
The Perfect Christmas: Ava, Teo, Javier, Letty, Estelle, Rob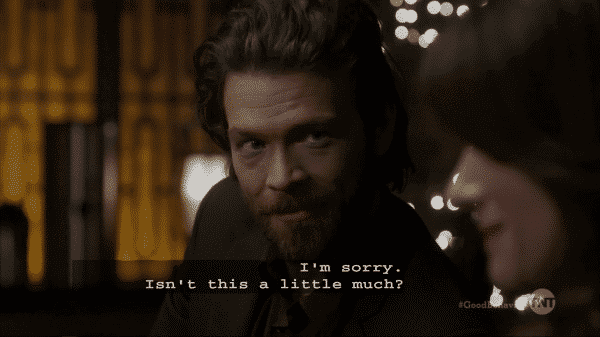 With Rob's family being trash, I'm talking assaulting each other during Christmas kind of trash, he wanted a nice Christmas with his new family. One where they went to this 5 Star hotel, got spa treatments, the works. Which is fine with everyone since Rob said he was paying – while under the impression the hotel was inclusive. So, with Letty informing him it is not, she finds herself stealing to help pay for the bill. Which is fine, for Rob is family. It is weird they are around the same age and Rob is calling Letty his daughter, but whatever. As long as Estelle is happy.
As for Javier? As always, he rolls with the punches and is sweet as ever. He even gives a world's greatest mom and dad mug to Estelle and Rob. Something which sends Rob over the moon. But, being with Letty's family doesn't compare to being with his sister and nieces – who find themselves spending Christmas Eve with Teo.
Someone who neither girls like and find very suspicious. Especially when this stranger decides to give them diamond jewelry. Really pushing the idea that Teo must be their biological dad for why else would he get them something so expensive? Much less would their mom let him be there, after their dad died, and them just meeting this guy, for a Christmas meal. And what once was a theory seems like it could be true as Ava mentions timing to Teo repeatedly.
Estelle's Plan To Ruin Everything – Backfiring: Estelle, Rob, Javier, Letty, Teo, Christian, Agent Lashever
Agent Lashever is back and makes it seem her and Christian are going to go on a nice little Christmas vacation. Cabin in the woods, gifts, a fake tree, and all. But the truth is that was a cover. One to throw Christian off guard so he doesn't tell Letty anything. For the truth is, Estelle set up Javier so that he could be arrested.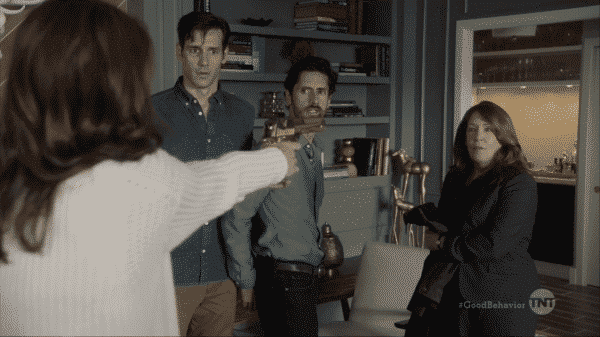 However, what she never factored in was Letty, as Javier gets arrested, getting involved and threatening a federal agent. Which she does and being that Agent Lashever isn't the type to take threats lightly, still feels a bit burned by Letty, and doesn't want to write this off as Letty being emotional, she takes Letty in too. Meaning, all that wheeling and dealing in the first season, is now damn near for naught.
Oh, and it should be mentioned, for reasons not explained, Teo watches this all go down. Making it seem Teo may not be a hired killer or one who hires killers, as much as he may be an agent. One with interest in taking Javier down as much as the US government.
Question(s) Left Unanswered
When Jacob said his dad and Bethenny were having an adults only party, you think it was a sex party?
Highlights
Agent Lashever Got Her Man
I think there was always the question of how long would it be before Agent Lashever eventually got Javier. Was it going to be a multi-season issue or the likely case of him getting caught, breaking out, then being on the run? For even with us knowing Letty for a while now, there is still this vibe that if you take Javier out of the program, she flounders.
Which isn't to say Michelle Dockery can't act or anything like that, but arguably it is through Juan Diego Botto that the appeal of this show came from initially. I'd argue his charisma carried the first season and still to a point does now. Hence why, when we focus on Ava and her situation with Teo, there is more of a reason to invest than when we are watching Estelle and Rob scenes. For the connection to Javier, the closer the degree of separation, boosts a character more.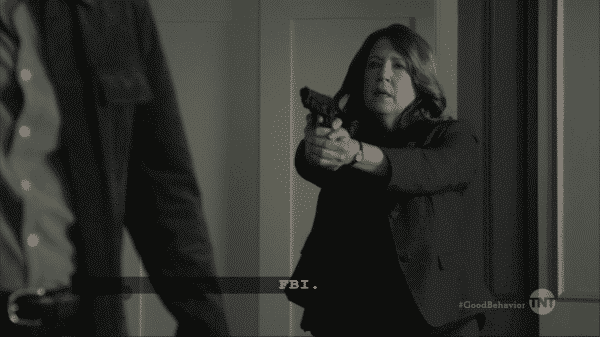 Making me wonder, how will Lashever handle Javier's arrest and will he possibly get away? There, if I recall right, was a moment it seemed like he would just turn himself in and do his time. However, that time has long passed and I can fully imagine that with his investment in Letty and especially Jacob, he isn't going to remain in custody too long. For either he'll cut a deal, which includes Letty, or breaks out.
Criticism
On The Fence
Letty Pulling a Gun On A Federal Agent
Considering how much trouble Letty has had with the law and all she went through to get custody of Jacob it seemed so stupid that she'd pull a gun on a federal agent. Especially because, as noted, Agent Lashever isn't the type to give passes and it isn't like those two have the best relationship. So never mind pulling a gun on her but did you not think Lashever may not have shot you? Making all this work you did to get Jacob back for nothing?
I mean, it is made clear that while Letty is a good drifter, she isn't the sharper pencil, but come on now. It is understood that Javier helped you get clean, is probably the best she can expect in a partner, especially, as he notes, since they started their relationship knowing the worse about each other, but that was a really dumb move. For even while I doubt Ava would have taken a huge amount of pity on Letty, I think, due to residual feelings, she may have helped out a little. Maybe set her up with a job somewhere – possibly asked her to watch the girls while she went out. As well as fed her curiosity when it came to how Javier was doing.
Teo
There is something off about Teo I just can't put my finger on. Javier clearly knows him and there doesn't seem to be any animosity between them. So why does it seem like he is the one hunting Javier? Did one of Javier's hits kill someone close to Teo? Are we going down that old revenge plot? Could it be Javier forgot that he is the reason Teo and Ava couldn't be together?
Though there is this idea that maybe Teo was an agent of some government himself, now I'm wondering if there is something personal involved here. Because just him showing up when Javier was getting arrested was weird. After all, how did he know to be at that place at that time?
But, who knows, maybe he might be the one who gets Javier out of jail?