In "Until The Real Thing Comes Along," the focus is Aretha's struggles while signed to Columbia Records, the drama her husband and father brought to her life, and more.
---
Director(s)
Neema Barnette
Writer(s)
Diana Son
Aired (National Geographic)
3/21/2021
Newly Noted Characters
Ronny
Torrey Laamar
Clara
Tina Fears
This content contains pertinent spoilers. Also, images and text may contain affiliate links, which, if a purchase is made, we'll earn money or products from the company.
Recap
Papa Was A Rolling Stone, And I Got Ran Over – Aretha, CL, Ronny, Clara
At 12 years of age, C.L. had Aretha singing solos and even joining him on tour, which acted as a double-edged sword. On the positive tip, it did allow her to learn from one of CL's women, Clara, how to be a better performer and not be stiff. However, the part that cut at Aretha was her father keeping an eye on the women he partied with than his daughter. And while one of the people in the band, Ronny, tried to look out for Aretha, she wasn't his child.
Thus, 12-year-old Aretha ended up pregnant by some boy, and the way the show makes it seem, you'd think she got assaulted after being given alcohol. But, despite the possibility his daughter was raped, C.L. plays it down and makes it seem what happened has happened, and they will move on with the family keeping Aretha's career and life from being stalled by pregnancy.
Struggles At Columbia, With Daddy, And Ted – Ted, Aretha, CL, Mr. Hammond
Fast forward to 1963, when Aretha was 21 years old, she was signed to Columbia Records, the label it seems her father was signed to. But with no hits and being stuck in the vision of being a jazz singer, she was struggling. And while Ted was hustling for her to do bigger and better things, he wasn't a good manager. In fact, between his lack of expertise and Aretha getting pulled between Ted and what her father wanted, she got cut off, and while not poor, struggles were on the horizon.
Welcome To Atlantic – Jerry, Ted, Aretha, CL, Mr. Hammond
That is until she got to perform on the Steve Allen show. Which, to many, still wasn't Aretha's best. Her performance was better than her records, but it still lacked that definitive sound. But with Columbia lacking vision, Ted just looking for battles to be lost, and C.L. salty because he was losing influence, Jerry Wexler coming into Aretha's life was a blessing.
Mind you, as shown in episode one, things were a bit rough at first – because of Ted. However, as shown when many signed to Atlantic under Wexler, it meant a new chapter that set the foundation for the legends we know today.
Review
Highlights
The Importance of Atlantic Records
Perhaps one of the positive things you can get from episode 2 is how much Atlantic Records gave a sense of freedom for Black artists and success. For while it is made clear Aretha had the voice, like many artists, even in modern times, you can have the voice, but without the right songs, look, and team, you're not going to go anywhere. Which, as seen, between Ted as a manager, jazz songs, and what Aretha found to be a dated look compared to the elegance of people like Lena Horne, she was at a disadvantage. One her voice couldn't compensate for.
On The Fence
Wondering If We Really Needed A Four Night Event
While this episode didn't fit into a full hour, theoretically, this four-night event should be 8 hours, including commercials. However, not much has been shown to justify that. Again, like the premiere, there is way too much of C.L. being a whore on Saturday, preaching on Sunday, and wavering between which persona he prefers throughout the week. Ted, while necessary to mention, since he was her husband and manager, with us completely skipping whatever reason Aretha married him, he just seems like a leech taking advantage of a young gal.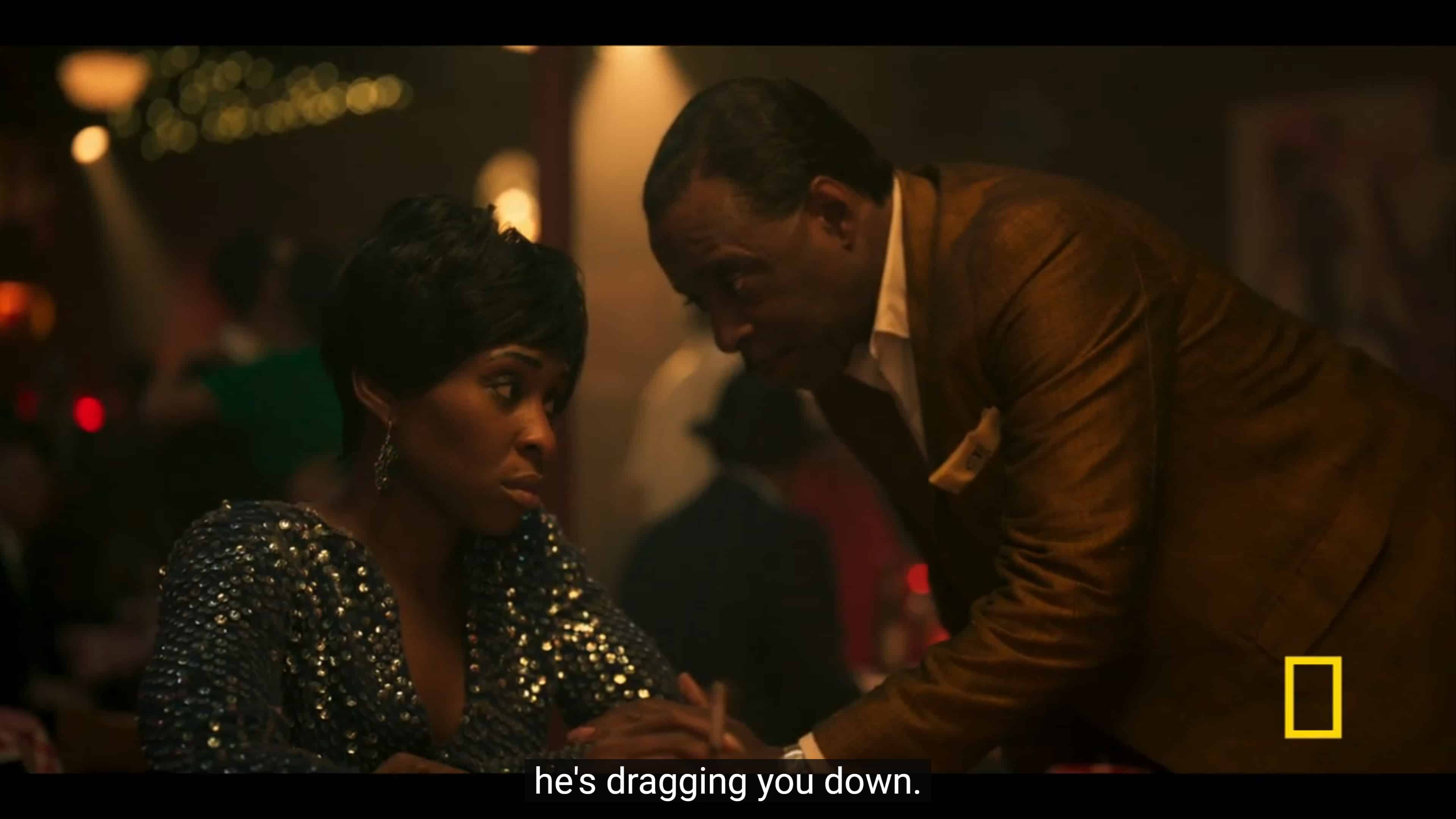 And, as said before, more often than not, Aretha feels like an afterthought. Which, who knows, as we go into her Atlantic years, maybe that feeling will dissipate as the chapter is closed on her teen years and we just focus on her as an adult? Also, with Ted's exit, maybe they can dive more into the music, the artistry, and this can feel less like a big-budget tabloid feature that just wants to make the men in Aretha's personal life look bad – outside her seldom-seen brother?
Either way, despite the name on the show, rarely do you ever get the sense that the team behind Genius wants to show Aretha Franklin's genius as much as they want to show all the drama and trauma she went through.
[amazon bestseller="Aretha Franklin" items="3″]
Summary
The Importance of Atlantic Records - 83%
Wondering If We Really Needed A Four Night Event - 72%
Genius: Aretha continues to struggle to be more than a mini-series which seems to want to be different from the upcoming biopic in potentially the worst ways.