Genera+ion: Season 1 Finale/ Episode 8 "The Last Shall Be First" – Recap/ Review (with Spoilers)
---
Community Rating: 0.00% (0) - No Community Ratings Submitted (Add Yours Below)
---
This post may contain affiliate links and spoilers. Please read our disclosure policy.
---
In what is billed as the season 1, part 1 finale – Genera+ion leaves us with some hope as the healing process begins after the events of episode 7.
---
Director(s)
Daniel Barnz
Writer(s)
Zelda Barnz, Daniel Barnz, Christina Nieves
Aired (HBO Max)
4/1/2021
Newly Noted Characters
Bo
Marwan Salama
This content contains pertinent spoilers. Also, images and text may contain affiliate links, which, if a purchase is made, we'll earn money or products from the company.
Recap
Bye, Bye Baby – Arianna, J, Delilah
With surprisingly no regrets, J and Delilah do give up their baby. Which Arianna is very supportive of since, as we learn from this episode, Arianna was adopted after her mother gave her up. But, as a parting gift, everyone from Arianna to Nathan, and most of the cast we met, give something to wish the baby well.
You're Not A Bad Mom But You're Doing Too Much – Nathan, Naomi, Megan
For reasons not revealed, Nathan somehow ends up on the goodbye baby train, and during that it is revealed Naomi's iCloud uploaded the video and images Naomi has been using for blackmail. Meaning Megan has access to them, has seen them, and is flipping out. Which ultimately sets up a confrontation that ends in some form of peace. At least in terms of Nathan and Naomi reassuring Megan she isn't a bad mom and Naomi, for now, being cool with her brother.
But who knows how long that'll last.
We All Need Somebody – Chester, Bo, Riley, Greta, Sam
After Chester's confession, Sam decides it would be best for him to have a new guidance counselor and so comes the closing of that chapter. But rather than playing it off as Chester often does, he is in full dark mode. This means no clothing violations, no squeals of joy, the mask is off and it throws everyone off.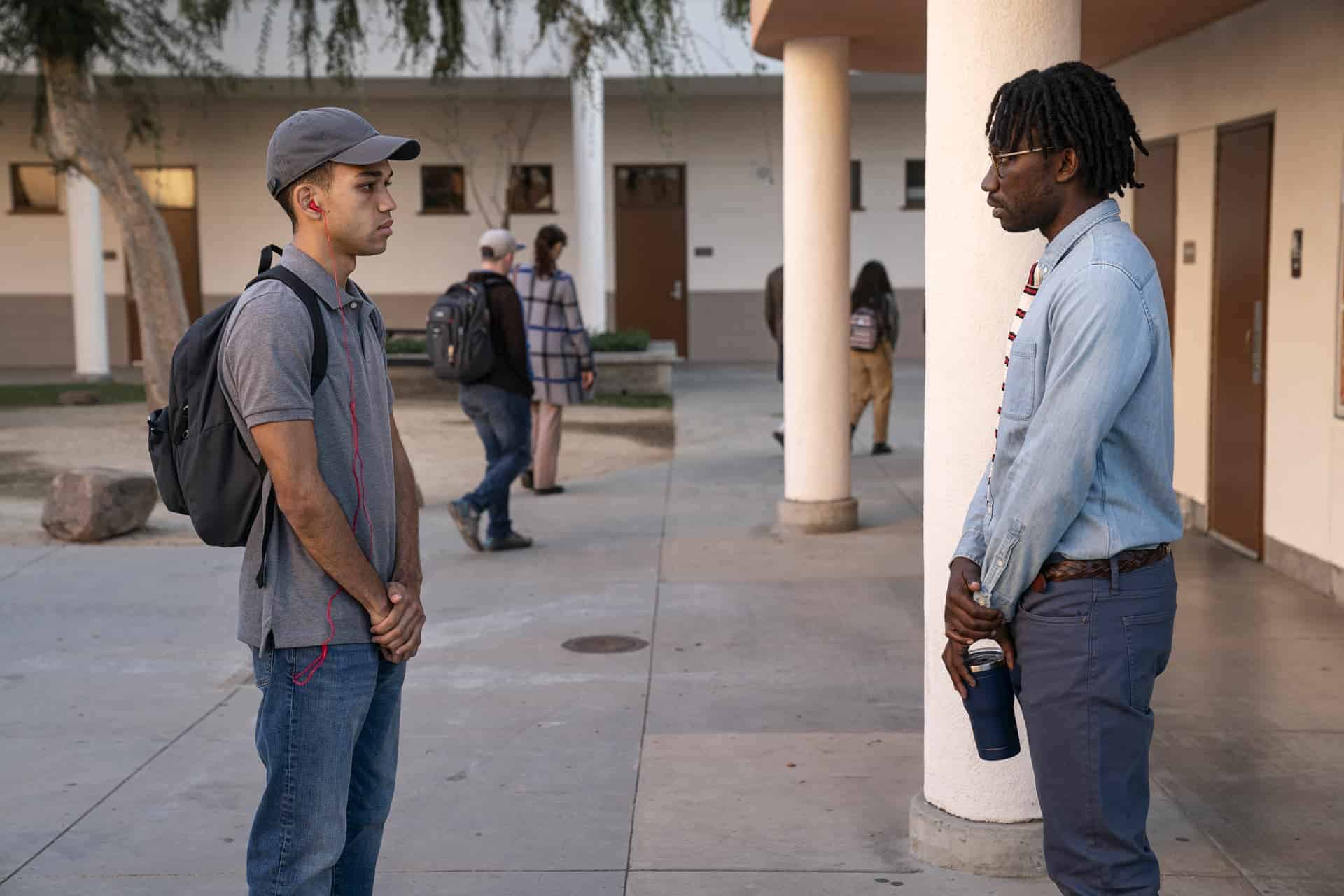 Heck, even in terms of Riley being ready to spill the tea about what happened between her and Greta, and Luz, Chester has 0 interest. But, luckily, a young man named Bo helps spark a dim light in Chester's world, and when you add in his water polo teammates encouraging him, showing he belongs, that fire we know Chester for begins to burn bright again.
And with Bo sparking that flame, Chester seems willing to pursue being close to someone once again.
Things To Note | Question(s) Left Unanswered
Season 1 is split into two parts, so while noted as the season 1 finale, it's more so season 1A finale.
Collected Quote(s) & .Gifs
I find randomness kind of hopeful.
— Bo
Review
Highlights
A Hopeful Ending
With Riley texting Greta and Chester moving on, for the most valuable characters on Genera+ion, there is hope. Granted, we'd prefer them to be outright happy than have hope but, baby steps. Riley still has to learn how to love and not just hook up with people. Greta, who is pseudo out of the closet, needs to communicate more for things to work, and Chester? Well, for someone who lives so much of their life out loud, he will have to learn, similar to Riley, how to love someone not just in the way they want, but how the other person is able to receive.
For, quite honestly, while we don't want Sam to do anything unbecoming, there is a hope he won't absolutely cut Chester off. Just being a big Black gay brother would be an awesome thing to see from him. There just needs to be boundaries.
On The Fence
So, What's Next For Delilah?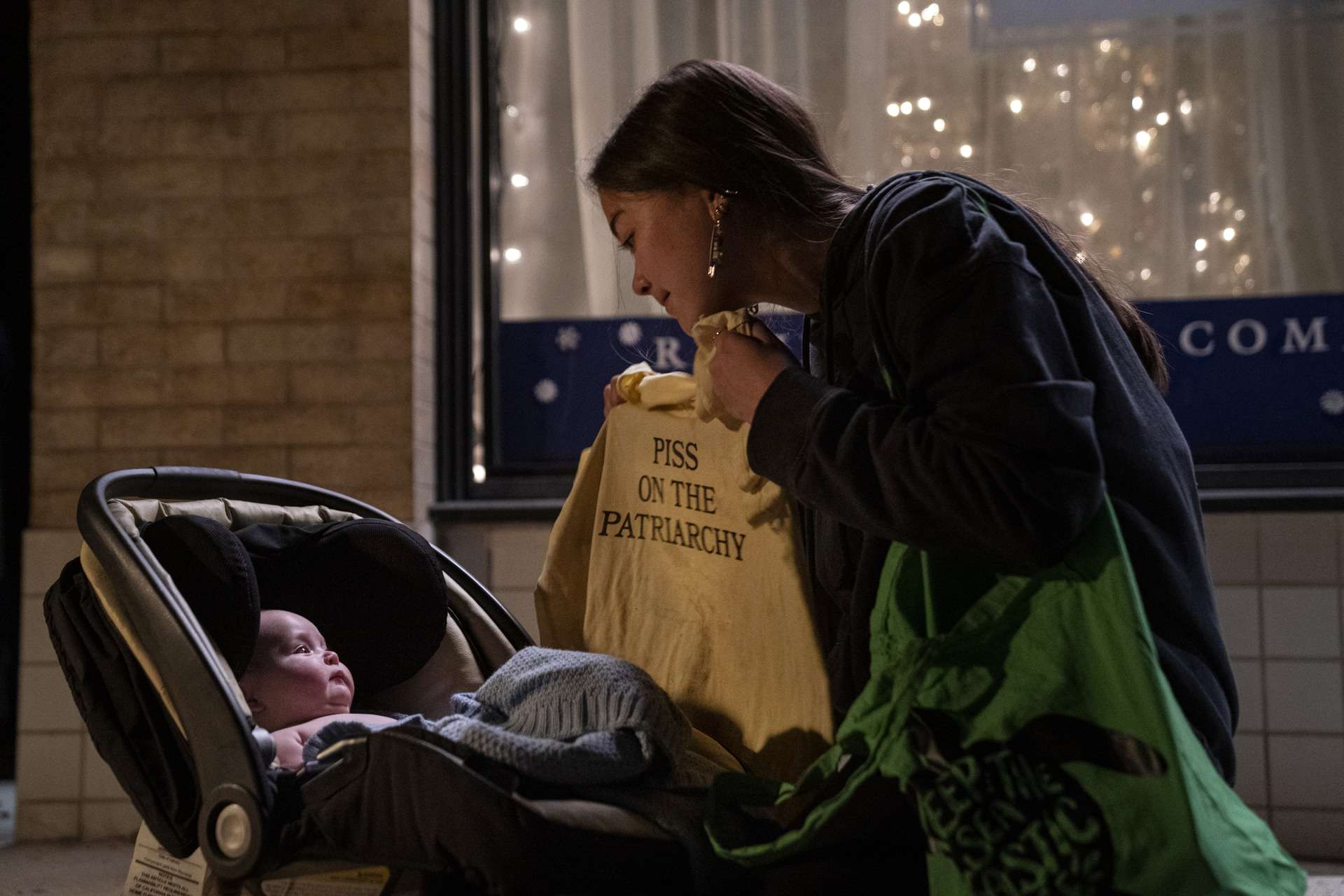 With Delilah giving up he kid, and that being her sole story beyond befriending Naomi, what's next for her? It's nice she had some sort of story, based on her having an off-screen situationship with J, but is that it? Can we maybe see her and J get back together, maybe? They are cute together. I know Delilah said they decided to not go that path but, J deserves to be pushed forward, and Delilah presenting herself as more than your usual SJW makes her life worth peeking into. So, can we just send Arianna, Naomi, and Nathan to supporting roles and push J and Delilah forward?
Is that too much to ask?
[ninja_tables id="55794″]
Summary
A Hopeful Ending - 85%
Chester & Nathan Likely NEVER To Become A Thing - 0%
Genera+ion begins the ending of its first season with hope that the beloved characters may find joy and as for the others? Well, it seems the ones who we'd wish were cut won't be part of that joy – and that's all that matters.