Genera+ion: Season 1/ Episode 5 "Gays and Confused" – Recap/ Review (with Spoilers)
I'd like to start a petition to make Genera+ion about Chester, Riley, and Greta the series regular, and everyone else seen sporadically.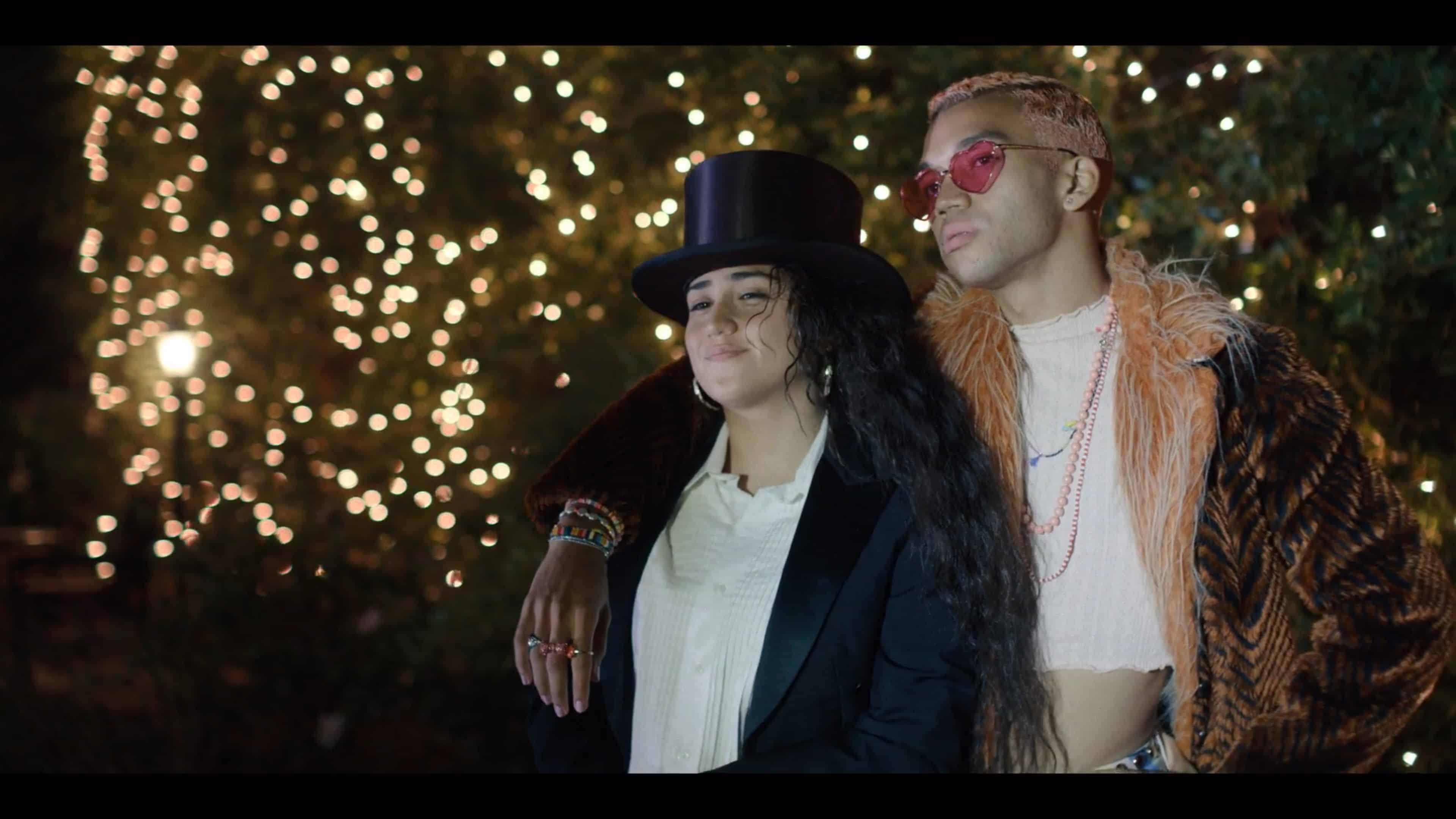 I'd like to start a petition to make Genera+ion about Chester, Riley, and Greta the series regular, and everyone else seen sporadically.
---
Director(s)
Chioke Nassor
Writer(s)
Lena Dunham
Aired (HBO Max)
3/18/2021
Newly Noted Characters
Character
Actor
J
Sydney Mae Diaz
This content contains pertinent spoilers. Also, images and text may contain affiliate links, which, if a purchase is made, we'll earn money or products from the company.
Recap
When It Comes To This Newborn… J, You Are The Father – Delilah, J, Arianna, Naomi
So we find out the father of Delilah's baby is J, Chester's friend from earlier episodes, and while he and Delilah aren't dating, they're cool, and he seems like he is going to try to be a good dad. Though, right now, all Delilah cares about is escaping the mall without a fuss. So J, in his first daddy duty, gets a shopping cart, helps Delilah into it, with the baby, and off he, Delilah, Arianna, and Naomi go – with Arianna, in a rare selfless act, giving up a few layers of clothing to make Delilah comfortable.
It's Just, A Little Crush – Sam, Chester
Chester discovers Sam on Grindr, and with that, he tries to get to know Sam in the ways Sam would never do in real life. Like how? Well, Chester learns Sam is very much a love at first sight type, with kind eyes hooking him. Also, while Sam is well put together, it doesn't mean he isn't down for some fun.
MIND YOU! This doesn't mean Sam is slanging the d**k and sending Chester unsolicited d**k pics. Though, let's be honest, Chester wouldn't mind. However, it would take the magic out of it. Especially since Chester talks to Riley about his dating life, or lack thereof, and like her, he mainly, if not exclusively, hooks up. So when it comes to this crush on Sam, what makes it overwhelming is because there isn't instant satisfaction and then a goodbye. There is more there and it being taboo just makes it hotter for Chester.
So, About You And Greta – Ana, Greta, Riley, Chester
While neither Chester nor Riley see themselves in a relationship right now, it doesn't mean either are blind. Chester sees how Greta is with Riley, and Riley recognizes Greta is a nice girl who has an interest. It's just, Riley may have feelings for girls but has never been with one. So to go from mostly, if not only, hooking up with dudes to full-on dating a girl? It's not the easiest thing for her to wrap her mind around.
Yet, with Riley meeting Ana and Ana LOVING Riley, there are a lot of positive signs that it could work. Heck, even at the sleepover between Chester, Riley, and Greta, at Riley's house, things are cute. Greta, partly thanks to Chester, mostly thanks to Riley, gets comfortable dressing up and posing in front of Riley's camera.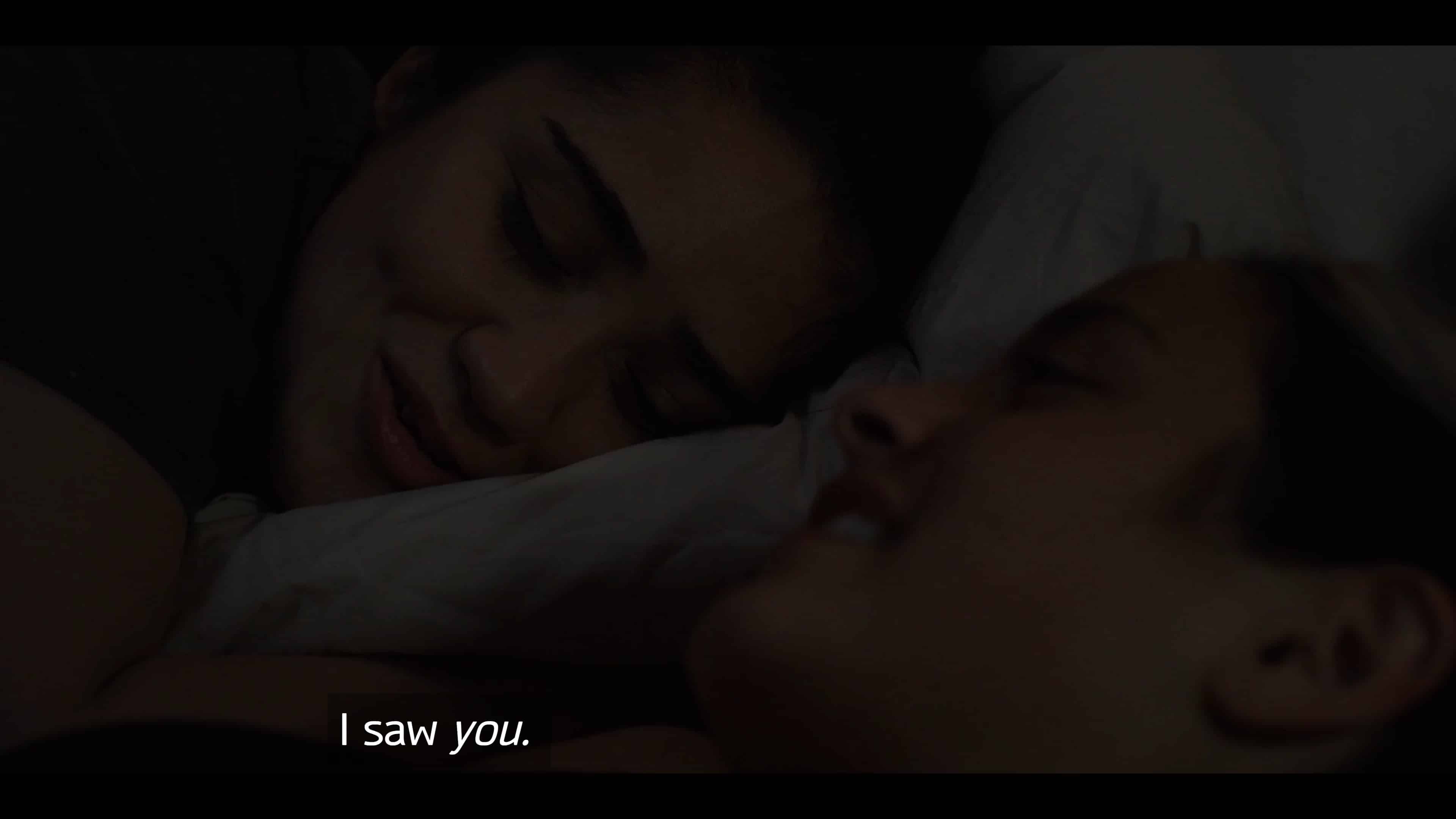 Also, because Chester is a G, while he makes himself comfortable on the floor, texting Sam, Riley and Greta are getting cute. It starts with Riley gracefully putting a finger on Greta's and ends with Greta snuggled up, forehead to forehead, with Riley.
Which, if you are like me, restores your hope that these two can become a thing.
Review
---
Community Rating:
---
Highlights
A Trans Actor Playing A Cis Guy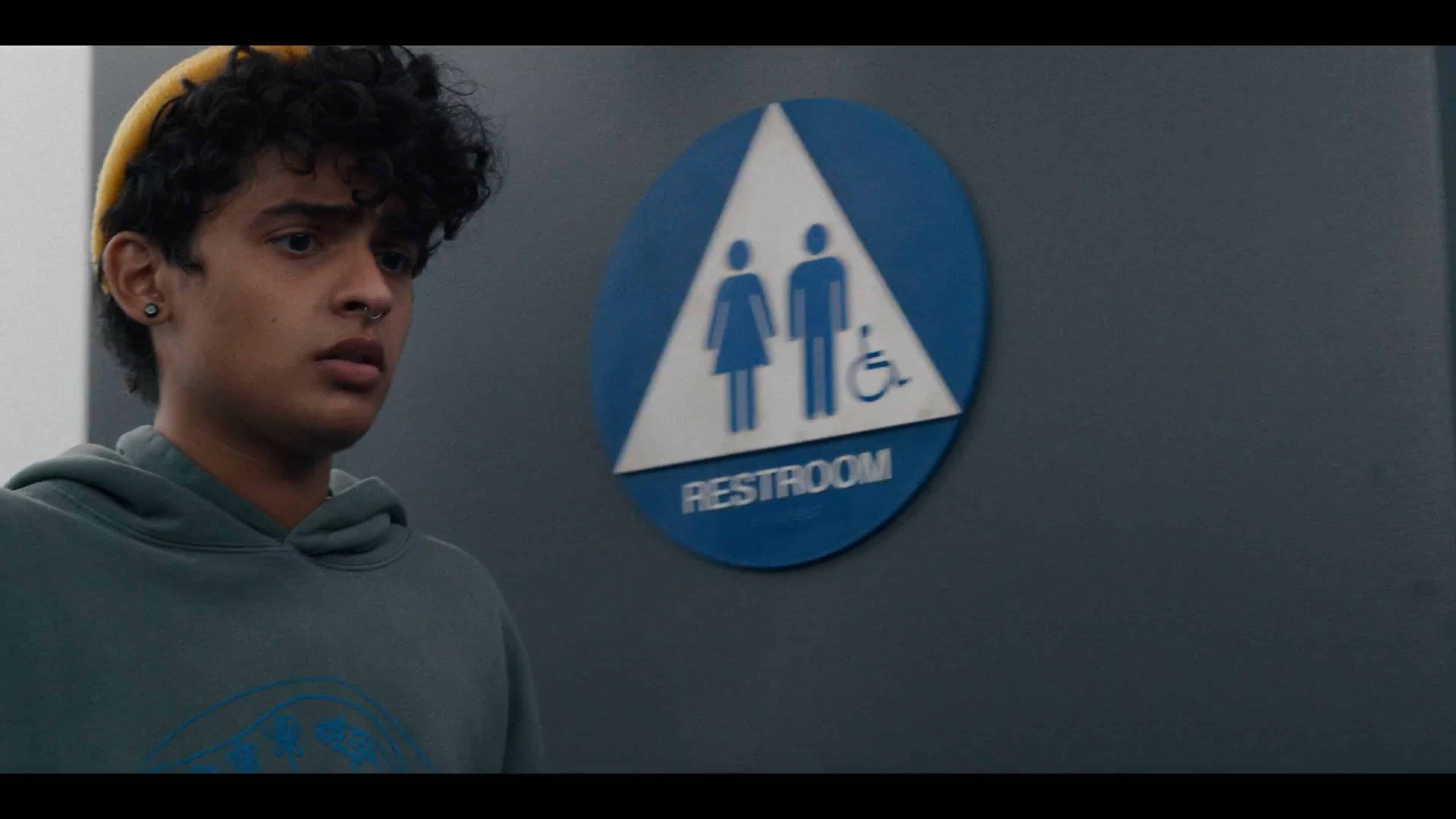 Usually, for character guides and "Newly Noted Characters," we just go to IMDB, anidb, etc., and get the name and keep it pushing. However, since we met J, I was looking at them like, "are they non-binary or trans?" Because, with Chester not having too many straight-laced friends, you make assumptions.
Yet, with this episode making J someone you have to note, since they are Delilah's baby daddy, a dude being named Sydney threw me off, and we found out he is trans (specifically FTM). And dude, you wanna talk next level? Having a trans person play a cis dude feels notable. Granted, it maybe shouldn't be, but there is this complicated thing about the trans prefix for us. Which, as a cis person, maybe it is wrong to say, but in saying trans man or trans woman, trans- often feels like an asterisk.
So with Sydney playing a dude who got someone pregnant, this feels next level in not just affirming identities but also not limiting trans people to trans stories. Since, while it is their community and part of their story, it isn't the whole story.
Riley x Greta Gives Us Butterflies
Sometimes, all you need is a little hope. After Riley jacking off that dude from her old school, I thought that was it, time to throw in the towel! However, then Chester and Riley had a conversation about Riley's sexuality and gave us what we needed! Which is, addressing how Riley feels about Greta, and with her seeming attracted, just new to the idea of being with a girl, we can work with this. Her ease into the pool status allows us to see possibilities.
But you know what we love the most about this Riley and Greta situation? It's innocent. Well, at least it is presented to us as innocent. I can guarantee you that Greta is probably going to rub one out to Riley taking off her bra in front of her and them sleeping in the same bed. However, that is pushing a narrative on her based on her almost getting caught watching porn.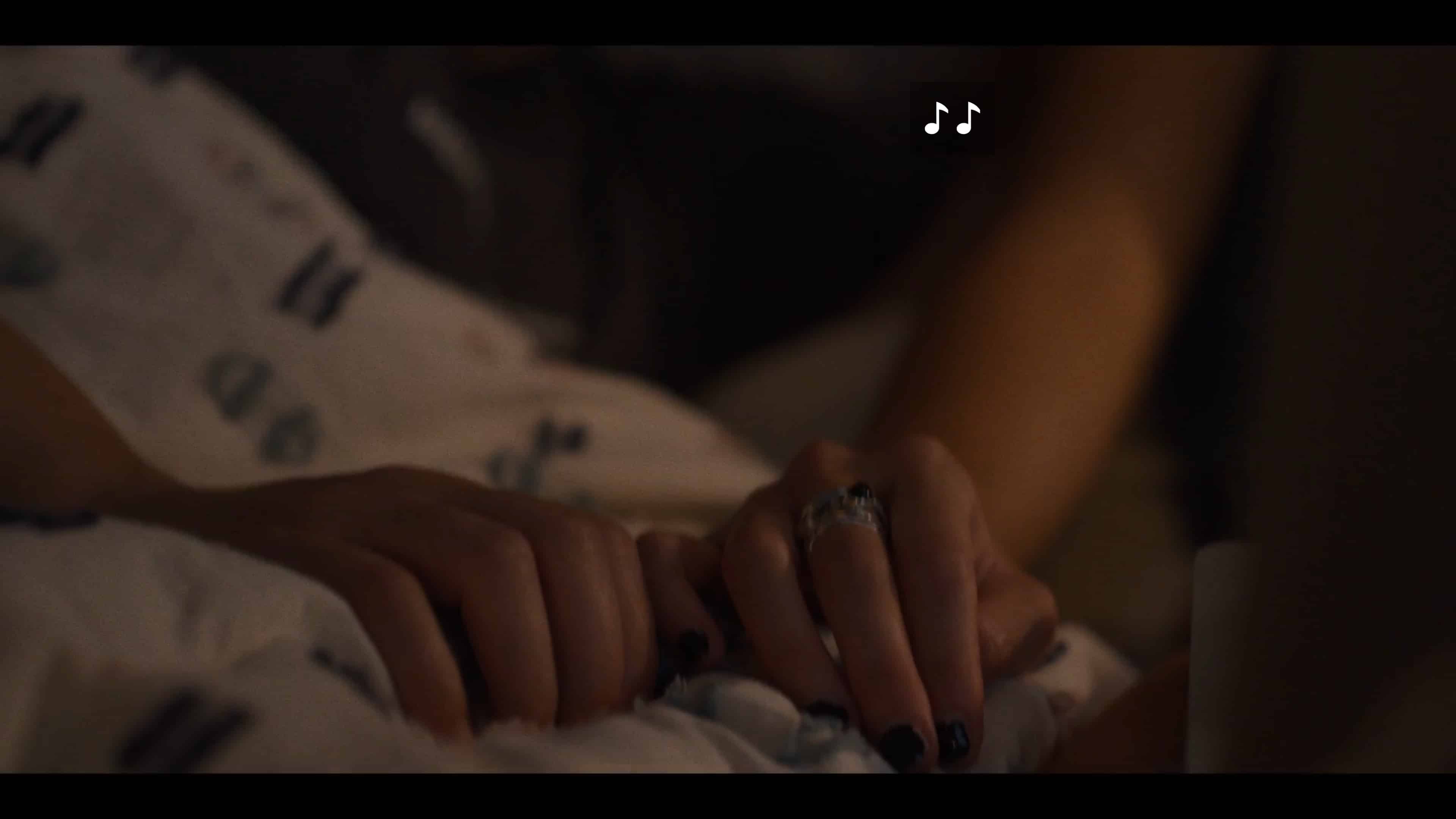 So, that aside, it really is just about how Greta smiles and seems comfortable around Riley, how supportive Greta and Ana are about Riley's work, and both being new to the idea of exploring love with another girl. That first-time vibes just makes your heart flutter and want something that's slow but has the potential to go somewhere.
Chester and Sam
Fully recognizing they are taboo, I'd be lying to you if I wasn't feeling bad for Chester that it isn't likely to happen. And it sucks since you get the vibe that Chester hasn't gotten many opportunities to open up to someone he respects and doesn't just treat as a plaything or someone he needs to guide or take care of, like we see with Nathan. So with Sam, there is this hope that Sam doesn't cross the line but rather fosters Chester's idea of what to expect and demand frankly, when Chester meets someone who can be with him.
On The Fence
The Baby Storyline
While we appreciate what it means for J's actor to play a cis character, honestly we could do without Delilah and this baby storyline. As shown in this episode, what would have made things perfect is if Chester, Riley, and Greta were our leads, and everyone else were supporting characters with their own drama – featured sparingly. Because, even making who the father is into something interesting, they don't do. Which makes you wonder, what is the purpose of this? Is it to soften Arianna and Naomi's image? To make Delilah less of a goody-two-shoes? WHAT IS THE POINT? Since, again, the J/Sydney thing is not so great that it justifies an entire plot that could easily be cut and the show be made better.
[ninja_tables id="55794″]
Summary
---
Community Rating:
---
The Baby Storyline - 72%
Chester and Sam - 83%
Riley x Greta Gives Us Butterflies - 92%
A Trans Actor Playing A Cis Guy - 85%
The true stars of Genera+ion get to shine and leave you hoping we get more episodes focusing on just this threesome in the future.
---
Follow, Like, and Subscribe
Community Rating: 0.00% (0) - No Community Ratings Submitted (Add Yours Below)