Five Points: Season 1/ Episode 9 "That Can't Be Good" – Recap/ Review (with Spoilers)
In a Lexi focused episode, we relive her perspective from events of recent episodes and see her payback CJ, for his help, with interest. Network Facebook Director(s) Thomas Carter Writer(s) Adam Giaudrone Air Date 7/9/2018 Adding On Some Details: Lexi, CJ, Wallace, Eric So, just to start off, we see Eric after shooting himself in…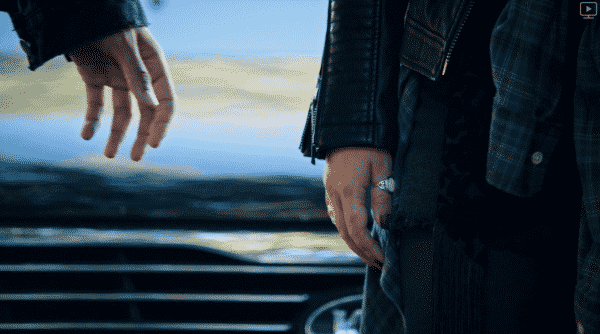 In a Lexi focused episode, we relive her perspective from events of recent episodes and see her payback CJ, for his help, with interest.
---
Network
Facebook
Director(s)
Thomas Carter
Writer(s)
Adam Giaudrone
Air Date
7/9/2018
Adding On Some Details: Lexi, CJ, Wallace, Eric
So, just to start off, we see Eric after shooting himself in the head. No hole but the glass broken and him clearly dead. From there we recap CJ getting her and cleaning her up, saying that he likes her and then jump ahead to Wallace and the videotape conversation. You know, the one he tries to seem like a hero but low key seems like a creep who tries to get owed a favor. That moment.
Commentary
We're coming up at the season finale and we get an episode partially to rehashing, with barely any extra details what already happening. I get the whole idea is showing each person perspective of what happened but until we hit Wallace trying to seem like a hero when he just comes off like a weirdo, it felt like no new layers were added to this.
But, honing in on that Wallace thing, there is a serious need to wonder if there will be any consequences for what he did. For, yeah, he erased the video but there being gaps in time on that video is going to look like a cover-up to somebody. So, is he going to take the heat or the staff member? Much less, will Lexi snitch since she has really nothing to defend besides not being able to say what Eric needed to hear to not kill himself?
Moving Forward: Lexi, Alex, Wallace, Jonathan
Remember how the last episode ended with someone, subtitles revealed it was Jonathan, coming to Wallace's rescue? Well, it wasn't the case of Alex being seen and then him retreating because he had an audience. Nah! Jonathan taunts Alex then whoops his ass. All of which will look like self-defense if there are any cameras around. Though, considering the sleeper hold, Jonathan could get hit with using excessive force. But, taking note of how Wallace looked, some may turn a blind eye.
Commentary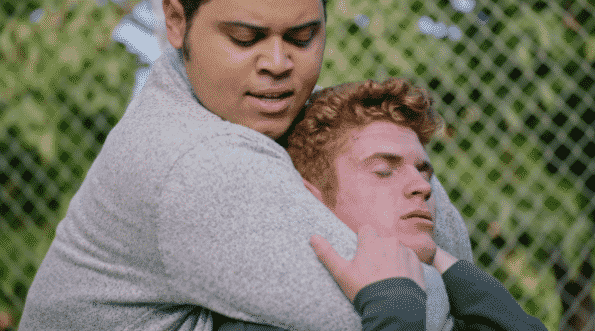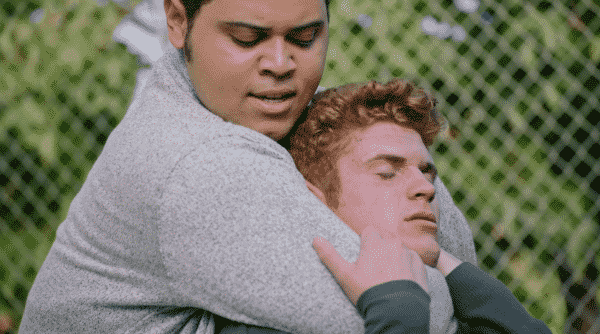 If Eric's part of representing five points of view gets replaced, I nominate Jonathan. Not just because him whooping Alex's ass was on some boxer or action movie type stuff. More so because he just comes off more and more interesting each time he gets the spotlight. The gossipy gay kid who can fight and bridges multiple characters in a way which seems quite natural. Currently, only Lexi sort of acts as a bridge between characters and Jonathan joining her could make it where when the baton is passed between characters, it can be a bit more natural. Rather than us just hopping around and, like many movies, feeling like the one event which ties all these people together isn't as strong as needed to be the knot which binds them all.
Especially if this gets a second season.
Trying To Get The Truth: Lexi, CJ
Call it love or just returning a favor. Either way, as Lexi sees CJ being interrogated she swoops in, calls herself CJ's girlfriend, name drops her father, a litigator, and the fact she has the DA's number and gets the cops to back off. However, after the dust settles on that she asks for the truth. Something CJ is a bit hesitant to give. Especially since, on top of getting the cops off his back, Lexi hands CJ enough money to possibly pay up his family's back rent.
Commentary
Um, did you really just give over $2,000 to a boy you barely have known a whole week? One who is mixed up with cops? I get he is a smooth talker and seems nice, was there for Lexi in her time of need but am I missing something here? Am I heartless? Because it was never noted Lexi worked so I'm assuming that's all her dad's money. Someone who already seems like a bit of a hard ass so that much money missing from his account, more than likely, is probably going to cause more trouble than help things. Especially if his name really gets brought up in the drama of a boy he doesn't know. Much less one he may consider a hoodlum.
Miscellaneous Commentary
Lexi and Tosh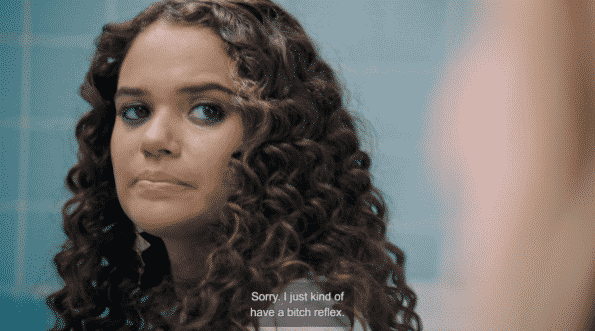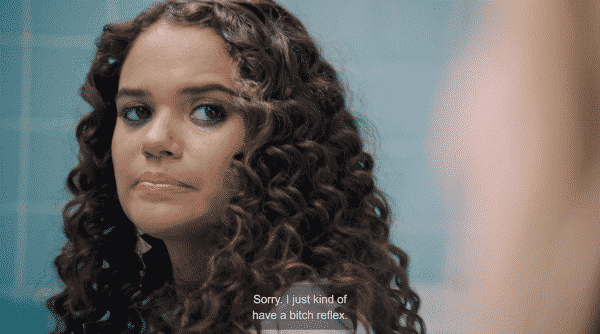 It's sweet that the two of them kind of had a moment. One in which Tosh mentions never really having a say of what she could become and dealing with a mom more about reaching goals, creating a legacy, than simply being her daughter. It isn't clear if this is a one-off thing or could lead to a lasting truce, if not peace, but you never know. Assuming Tosh still does the theater club, maybe these two could become some semblance of friends.
Highlights
Watching Jonathan whoop Alex's behind.
Prepping to see what comes of CJ's storyline after Lexi provided him a save from the cops and from being evicted.
Low Points
When the clock was turned back, not much was really added to make Lexi's point of view add complexity to what was already established.
Follow Wherever I Look on Twitter, Like us on Facebook and Subscribe to the YouTube Channel.
---
Previous Episode's Recap
[visual-link-preview encoded="eyJ0eXBlIjoiaW50ZXJuYWwiLCJwb3N0IjoyMzk4NCwicG9zdF9sYWJlbCI6IlBvc3QgMjM5ODQgLSBGaXZlIFBvaW50czogU2Vhc29uIDEvIEVwaXNvZGUgOCBcIkkgU2F3IFRoZSBUYXBlXCIgLSBSZWNhcC8gUmV2aWV3ICh3aXRoIFNwb2lsZXJzKSIsInVybCI6IiIsImltYWdlX2lkIjoyMzk4NiwiaW1hZ2VfdXJsIjoiaHR0cHM6Ly93aGVyZXZlci1pLWxvb2suY29tL3dwLWNvbnRlbnQvdXBsb2Fkcy8yMDE4LzA3L0ZpdmUtUG9pbnRzLVdhbGxhY2UtMi5wbmciLCJ0aXRsZSI6IkZpdmUgUG9pbnRzOiBTZWFzb24gMS8gRXBpc29kZSA4IFwiSSBTYXcgVGhlIFRhcGVcIiAtIFJlY2FwLyBSZXZpZXcgKHdpdGggU3BvaWxlcnMpIiwic3VtbWFyeSI6Ikp1c3QgYXMgV2FsbGFjZeKAmXMgZ3VpbHQgaW4gaGlzIHBhcnQgb2YgRXJpY+KAmXMgZGVhdGggaGl0cywgYSB3aG9sZSBuZXcgcHJvYmxlbSB0aHJlYXRlbnMgaGlzIHNhZmV0eS4iLCJ0ZW1wbGF0ZSI6ImRlZmF1bHQifQ=="]
https://www.facebook.com/fivepoints/videos/1003698549792351/
---
Follow, Like, and Subscribe
Community Rating: 0.00% (0) - No Community Ratings Submitted (Add Yours Below)