You may not fully know what in the world the show is making fun of at times, but it'll have you giggling like a little kid throughout.
---
Community Rating: 0.00% (0) - No Community Ratings Submitted.
---
---
Network
BBC3
Creator
Akemnji Ndifornyen, Tom Marshal
Director(s)
Tom Marshall
Writer(s)
Tom Marshall and Akemnji Ndifornyen
Air Date
4/15/2018
Noted Actors
Various
Samson Kayo
Various
Vivienne Acheampong
Various
John MacMillan
Various
Roxanne Sternberg
Various
Tom Moutchi
Various
Gbemisola Ikumelo
Various
Akemnji Ndifornyen
Various
Emma Pierson
The Introduction
Does anyone remember Mad TV
or In Living Color
? They were zany, sometimes seeming low-budget, but thanks to the energy and performance of their cast, you didn't really care? That is what Famalam presents. What appears to be a bunch of comedy outcast who poke fun at Black British culture. Be it how diversity is handled in entertainment, or taking note of such things as people praying to a white Jesus or, for those with African aunties, how they fight over leftovers.
To say the least, but highlight how wonderful the show is, it is like a mix of the two aforementioned shows adapted to the modern age. Hopefully with just as many reoccurring characters, but more breakout stars. For, believe me, with how comical some of the actors are, it would be a shame if this becomes a peak instead of just a little cliff before they got to climb higher.
Highlights
Nearly All Of Them Will Get A Chuckle Out of You
Even when it comes to the weakest sketches, and what's the weakest will depend on what you find funny, you, at the very least, will get a chuckle out of every sketch. I mean, to say I'm mad I don't know who anyone but John Macmillan was, has me so greatly ashamed of myself. For you can't really say anyone was the weak link of the episode.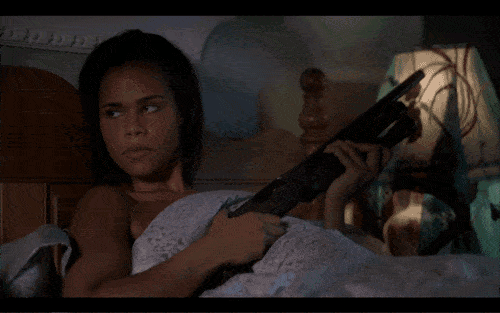 Then, in terms of the comment of "weak" sketches, the only "weak" part about them is some went on too long, and others too short. Take, for example, "Midsomer Mother****" Murders." While comical, there is a part of me which wished they were broken up into multiple episodes vs. two parts in one. Especially since, while a funny idea, it's the type which loses luster as it becomes overexposed. This is in comparison to the "Best I Ever Had" sketch where, with his girlfriend pulling a shotgun whenever the boyfriend said the wrong thing, a second sketch could have been just as comical.
But, again, while just about every single one is good, you'll definitely have your favorites which will be the ones you want to see repeated or wished got more time.
First Impression: Positive (Watch This)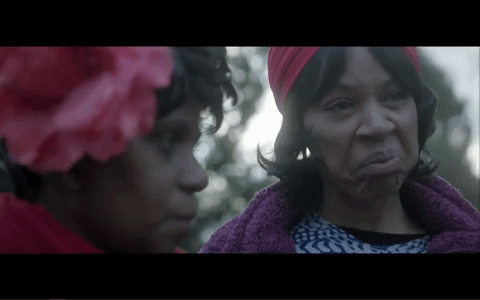 When it comes to sketch comedy, it is sort of hard to find something which is culture focused. Yet, with Famalam, even if you aren't Black and British, there are more than enough cues here that make things universal. Be it the idea that his superhero, because he is Black, being the one who gets arrested when the cops show up, or the William and Funke sketch featuring two, I wanna say, pastors.
Thus leading to the positive label. Though I'm sure you don't have to be Black, just aware of the culture a bit, to find the half hour long Famalam to be a good time, it will probably be the funniest thing you've seen in a while. Now whether it can keep it up is a completely different story.
---
Follow Wherever I Look on Twitter or Like us on Facebook.
---
---
Watch: Here [External]
---