Double Cross: Season 2/ Episode 4 "Rough and Ready" – Recap/ Review (with Spoilers)
With Imani creating more friction, Robin decides to recruit someone to tip the scales. Meanwhile, Erica is trying to keep both Eric and Cintron happy.
---
Director(s)
Howard Gibson
Writer(s)
Christel Gibson
Aired (AllBlk)
1/28/2021
Previously Noted Characters
Eric
Jeff Logan
Erica
Ashley A. Williams
Michelle
Chastity Saunders
Imani
Kiyanne
Robin
Judi Johnson
Detective Ryan
Darrin D. Henson
Tanya
Candice Van Beauty
Dr, Cintron
Tremayne Norris
Brian
Faith Malonte
This content contains pertinent spoilers. Also, images and text may contain affiliate links, which, if a purchase is made, we'll earn money or products from the company.
Recap
A Hard Man To Love – Michelle, Eric, Erica
Thanks to Eric, Erica's legal troubles have gone away, but with Robin, Imani, and the rest still out there? He isn't keen on his sister not having proper protection. Which doesn't sit well with Erica because living in Eric's dungeon is not her idea of a good time. She'd rather be at Dr. Cintron's house and maybe even be honest with him.
However, Eric is against that, even with Michelle knowing all of his business. This leads to Erica asking why it is Eric and Michelle just couldn't work it out and Eric using the same excuse he used for Gi – That he is unable to love. Which quickly prompts an appropriate eye roll.
Preparation For What's To Come – Imani, Robin, Detective Ryan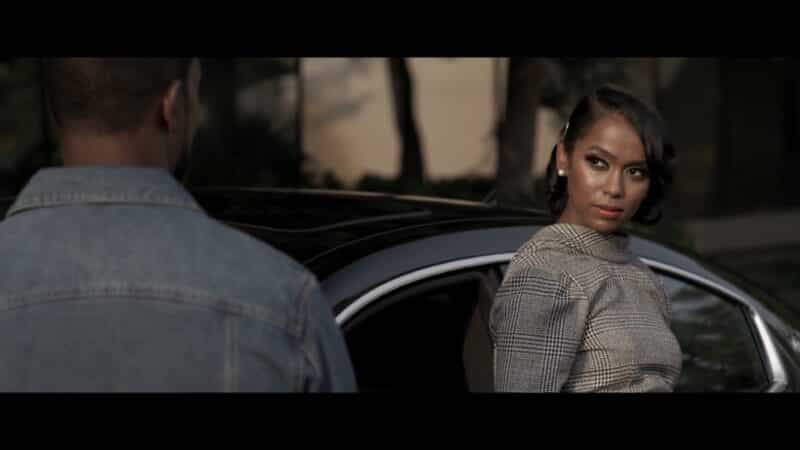 With it being clear there can't be a shared rule between Imani and Robin and that Imani will not back down, Robin seems to seek a means of getting the upper hand. So, when she was due to meet with Brian and talk about the twins, she comes across Detective Ryan and successfully seduces him. Leading to the two of them starting an affair and maybe Robin having a bit more manpower than Imani expects her to.
What Do We Have Without Trust & Communication – Detective Ryan, Tanya, Erica, Dr. Cintron, Brian, Eric
While it was established Detective Ryan and Tanya were going through a rough patch, who knew he could be so easily swayed? But, rather than take that situation with Robin and turn it into a reason to do better or break things off, no mention of the affair is given. Nor are we shown he plans to do more than keep Robin his little secret.
Speaking of secrets, as Dr. Cintron tries to get closer to Erica, she puts up walls, and with that, he starts listing every single reason he can imagine for her to not trust him – including being with another man. However, unlike when Robin wore down Detective Ryan, all of these accusations don't get Erica to spill the beans.
But you know who will be spilling something, like blood? Well, it might be Brian. You see, he decides to tease Erica his association with Robin, and she takes it very seriously. So Brian is likely going to end up one of the newest people to see Eric's dungeon.
Review
Highlights
Robin's Prep For The War To Come
The war between Robin and Imani has mostly been in words and gestures thus far, with each trying the other's patience. However, with Imani ordering the murder of the twins, while not a declaration of war, it seems to have pushed Robin to get prepared for when it happens. Because, Detective Ryan is looking for suspects, and while she hates her siblings, there is this push and pull between protecting them yet knowing they are suffering.
So, who better than Imani to pin the murders on and have her taken down without Robin getting her hands dirty? Bonus points for making Imani seem inept at running the organization and Robin getting some quality penis in the process.
What Eric Is About To Do To Brian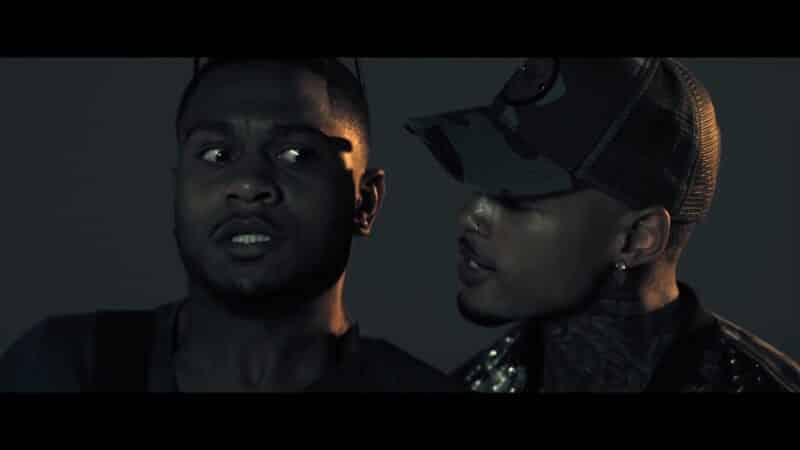 I'm still trying to understand how Erica can even look Brian in the eyes without stabbing him with a scalpel. He raped her, is cocky, and tried to send her to jail too! So considering Eric has snatched him up, it is time for a much-needed comeuppance, and I don't know about you, but I am positively giddy for the next episode of Double Cross.
[amazon box="B08SQTZ94F"]
[ninja_tables id="54535″]
Summary
What Eric Is About To Do To Brian - 87%
Robin's Prep For The War To Come - 88%
As Robin leaves the school she grew up in and recruits Detective Ryan, instead of a child, things have gotten immediately interesting. But, with Eric ready to dismantle her business, and torture Brian for information, between him and Imani, will Robin's current plan not work out?
Related Topics:
AllBlk
,
Ashley A. Williams
,
Candice Van Beauty
,
Chastity Saunders
,
Christel Gibson
,
Darrin D. Henson
,
Double Cross
,
Double Cross: Season 2
,
Faith Malonte
,
Howard Gibson
,
Jeff Logan
,
Judi Johnson
,
Kiyanne
,
Tremayne Norris