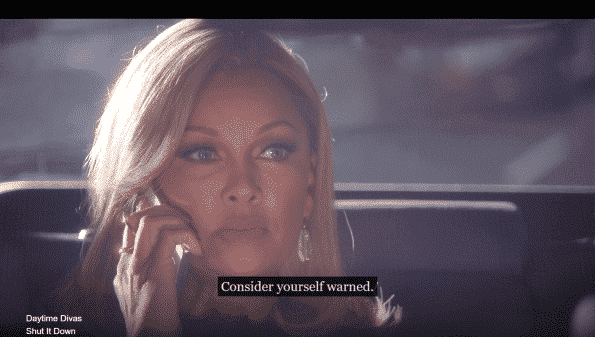 Despite Mo only being acknowledged by text message, we are not without entertainment in "Shut It Down." For between lesbians fantasies, more drama in Nina's relationships, and Maxine wielding her power, there is something for everyone. Plus there is Kibby vs. Maddie. Something you don't wanna miss.
Attention Seeker: Kibby, Maddie, Portia, Heather
With the way Heather's marriage is to Brad, needless to say, she feels unloved. Especially since, with him in the basement, he is unwilling to put any effort into their relationship. Pretty much, it seems either she submits to him or else there is no relationship.
Making it when new, temporary, co-host Portia (Tasha Smith) is very attentive, she kind of swoons. Not openly, of course, she is married. Much less, she also considers herself heterosexual. But who can resist someone attractive and attentive? Hence why when a pastor tells her what she wants to hear, she lets one kiss happen. Alright, two. But then she smacks him for taking advantage of her.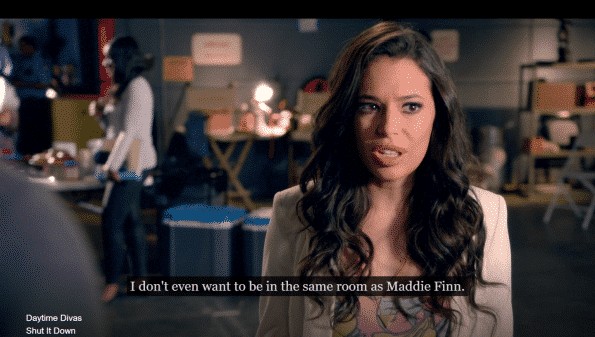 As for Kibby? Well, hell hath frozen over. Her former co-star Maddie (Debby Ryan) is within her space and she plans to apologize. Though, on advisement from Julian (Scott Evans), her sober buddy, she learns to take responsibility. To use her point of view and reasonings rather than attack.
Which was going to be solely used for the apology and peace. However, then Maddie decided she wanted to crap on Kibby, bring up old stuff, so Kibby did so in return. She brings up how much of a bully Maddie was, her drug abuse, her STDs, and it is just a jaw dropping experience. One in which she publicly eviscerates Maddie. But while down, she is not out. For Maddie knows about what kept Kibby working on their show. Which seemingly dealt with sex, but it may not have been consensual.
Commentary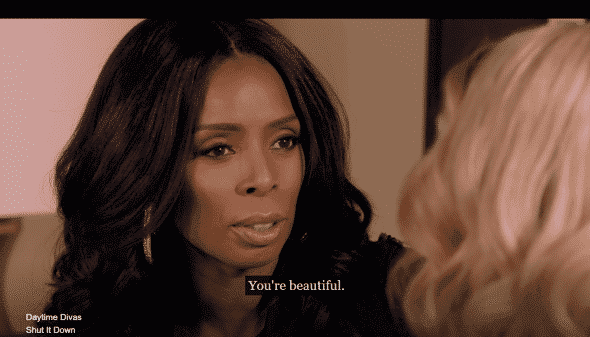 WOOOOOOOO! Mo was sent away and now the girls are seriously playing. Heather having a sexually fluid moment thanks to being lonely? Let me find out she is suppressing her desires because of her faith. That would be really deep and interesting. I don't think the show may go that direction, but you never know. It would be nice if the show did something serious with all this LGBT representation. For just having a kiss, showing off Ella every now and again, and Portia being married to a woman seems like they are just stringing along their LGBT audience a bit.
As for Kibby? Again, Bridges and the writers don't disappoint. I don't feel like this is necessary a breakout role for her just yet, but it definitely should open some doors. For I just loved how she tore Maddie's head off but then upon mention of what sounds like a very inappropriate situation, she was completely defeated. As if, after winning multiple rounds, a single uppercut knocked her out.
Doing It My Way: Shawn, Andrew, Nina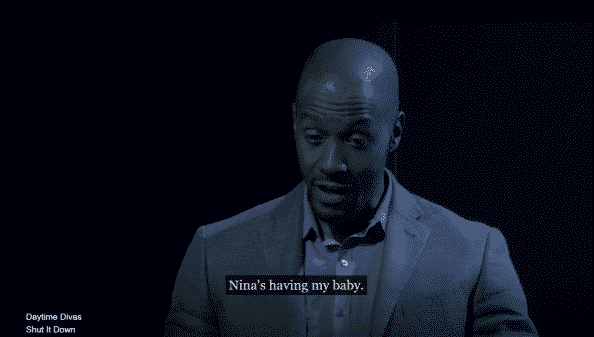 To put it simply, Shawn has grown tired of these secrets and playing games. He wants Nina, he wants to raise a family, so he decides to talk to Andrew. However, with learning Andrew is the source of turning Shawn's life into some kind of soap opera, he decides to deck him. He asserts they are going to do things his way and it happens publicly. It happens just as Heather is supposed to sign for her album release.
Commentary
Respect a real G when you see one. I love the fact Shawn decides to pop Andrew in the jaw for what he did. Not even on some machismo nonsense, but because Andrew honestly deserved it. Plus, it really jumpstarts was has been a lackluster storyline for the show. For now Andrew might reveal some secrets, Nina's life may become topsy-turvy, and hopefully, she figures out a way to really assert herself into this situation.
You Won The Battle, But I Still Haven't Lost The War: Anna, Maxine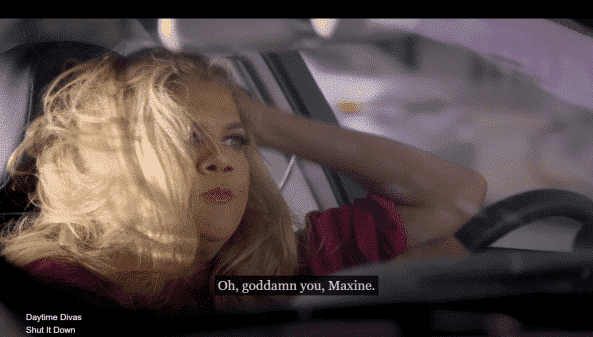 Maxine does everything she can to warn Anna, then take Anna down. She messes up her interviews with Sia by stealing her passes and then giving her wrong directions, then has her fired. Yet, for some reason, Anna raises a white flag. She'll stop if she becomes a co-host. Which, being that Maxine has no issue letting her show be leverage, she agrees to. She lets Portia go, blaming the weirdness between her and Heather, and Anna is being brought on.
Though, with Maxine's pompous neighbor Phillip (Mark Capri) having an audio recording of Maxine and Ted (?) fighting, it isn't over. Mo may not have been able to take down Maxine a notch, but Anna seemingly can. But, who knows, there could always be a plot twist in which Anna, we learn, was playing some kind of long game.
Commentary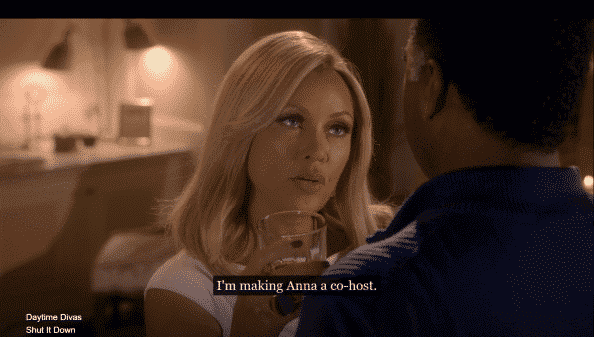 I'm trying to understand how Maxine can be so invested in her show, but whenever she is threatened she lets it suffer. She lets Kelly Osbourne on there to get a few pages of a book. Anna gets too close to the truth and gets a seat at the table. I mean, you show this woman as some kind of ruthless yet the thing most precious to her she sells off like feudal era parent selling her children for scraps.
But with this Ted thing, I find myself more and more intrigued. Especially with it being revealed he had anger and maybe alcohol issues. So imagine he was abusive! I bet you Shawn killed him. William could be capable, but something about Shawn and the way this show is makes me think he saw something and whacked Ted. Thus leading to an accidental murder which got covered up.