We're back to dealing with the adult version of David, and he remains firmly in the shadow of the one we got to know in season 1.
---
Episode Title
Y'all Gucci
Aired
7/6/2021
Network
OWN
Directed By
Erica A. Watson
Written By
Kristin Palombo, John J. Strauss
Newly Noted Characters
Elan
Janmarco Santiago
Shella
Zsane Jhe
Tren
Trinity Cidel
Trish
Brandi Huzzie
Older Marissa
Erica Luttrell
Dr. Bree
April Grace
Recap
Diminishing Trust – Elan, David, Marissa, Joe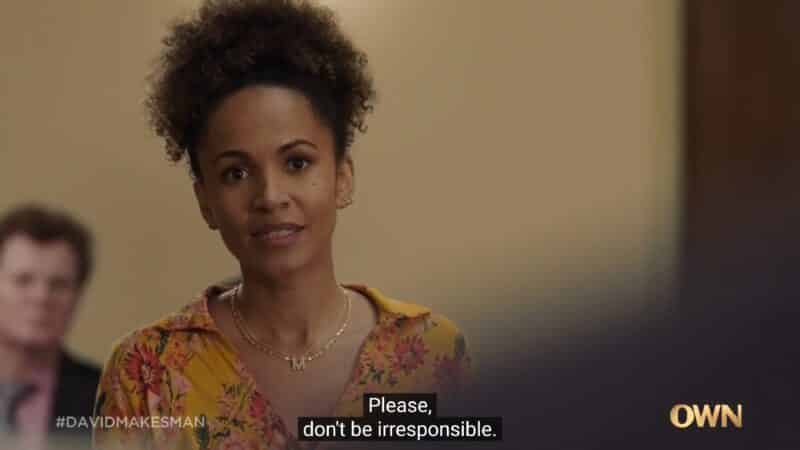 With Marissa complicating PA Associates getting their new development project, on environmental grounds, Joe isn't happy. In fact, he assigns his nephew to be David's assistant. Let it be clear, neither one likes this arrangement, as Elan is borderline passive-aggressive, if not flat-out rude. However, while David's personal life is a mess, as shown, he is killing it in business, so he'll make it work and get his kicks messing with Elan. Though, considering he has Elan knocking on people's doors, seeing how many apartments are empty in The Ville, David may have caused more problems than anything.
The Disconnect Is Real – JG, Dr. Bree, David, Tren, Trish, Gloria, Shella
After encouragement from his girlfriend Nicole, David sees a therapist, Dr. Bree, who he says prescribed him sleeping pills and is helping. However, it seems opening up, being vulnerable, remains a struggle for David in nearly all aspects of his life.
When there is the need to put JG in a medically induced coma, for example, David can speak to Trish in terms of logic, but he can't speak to his niece and comfort her. Add in David is prone to saying the wrong things more often than not, and it shows his lack of significant relationships extends even to those with who he had a fresh slate with.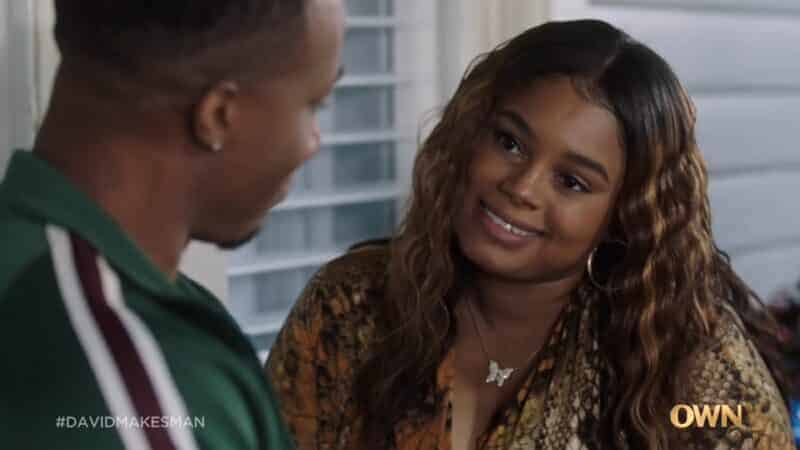 However, thankfully for all, JG pulls through after five days, and while his liver won't be the same, he seems capable of standing, doing some walking, and should make a full recovery. But, it seems like David, there are some communication problems in JG's life. Specifically, while he appears to be together with Trish, Shella still is an important part of his life, and it seems he might be with Trish for Tren's sake rather than it being due to that being what his heart wants.
Dead To You Or Dead In General? – Sky, Seren, Dr. Bree, David, Gloria, JG
During David's sessions with Dr. Bree, he reveals that he creates images of people who are either dead, or he thinks are dying, seemingly to prep himself to be numb to the experience. He did this with JG, effectively killing him in his brain, and it seems he has also prepared himself for Gloria's death, perhaps the death of who he was as a teen, and he also has Sky's ghostly image in his psyche too. One unexpected persona, though, was Seren, who still looks as he did in season 1, though a tad older, which further leaves you to question if Seren is dead or simply dead to David?
Things To Note | Question(s) Left Unanswered
So, will we get an update on Starry or Tare?
Bree was also the name of the counselor at David's middle school – is there a relation?
Notable Storylines
Not Expected: Marissa isn't protecting The Ville as much as she is the wetlands that PA Associates could potentially affect.
New: David is in therapy, though seemingly is ready to stop going as soon as possible.
Notable Relationships
New: David and Tren barely have a relationship, and she is cool with that.
Things To Look Out For
Trish asking JG about Shella and wondering if she is a threat to their "marriage."
Review
---
Community Rating:
---
Highlights
Patterson Does Know How To Tap Into A Childlike Vulnerability
Any criticism of Patterson as David never stems from his performance. He taps into the vulnerability, a child who has grown accustomed to the responsibilities of an adult yet is emotionally stunted. Patterson nails that, and in that therapy session with Dr. Bree, he shows that he has studied the mannerisms and reactions of David in season 1 and mostly has them down.
However, he still operates under the disadvantage of being in McDowell's shadow, and with the show not cutting us off from McDowell completely, it is hard to move on with the reminder of the original David.
Disputable
Season 2 Continues To Be A Struggle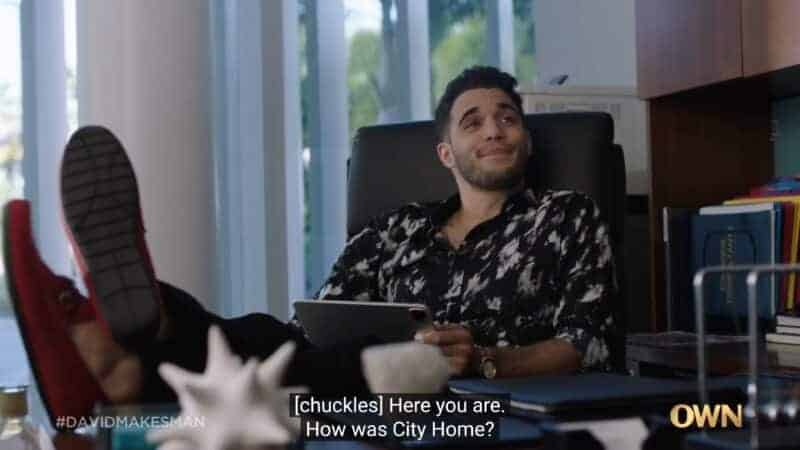 For nearly every positive, there is a massive negative made by a time jump that happened too early in the series and a rough adjustment to new characters and storylines. What doesn't help is we don't get apples to apples in terms of new characters. Trish, Tren, Joe, and Elan? They don't have that same oomph as many of the characters introduced in season 1.
With her homophobic outburst, Trish seems purely done to get a reaction to make you hate her and boost Shella's position in JG's life. It isn't done or comes with any sense of complexity, you're just shoved right to liking Shella and thus being given love triangle drama. Then, when it comes to Tren, I'd submit her inclusion takes away from getting to know Gloria's foster kids, who could fill the role Mx. Elijah used to fill regarding LGBT+ inclusion.
Now, is this to say Tren, since she is friends with some, can't integrate with them and bring us their stories? No. However, we feel this show isn't properly catching us up with those we know before introducing us to strangers. Add in these strangers, like Joe and his nephew, don't have the same hook as the majority of the characters had in season 1, and it makes the struggle to transition into the borderline drastic changes all the more harder.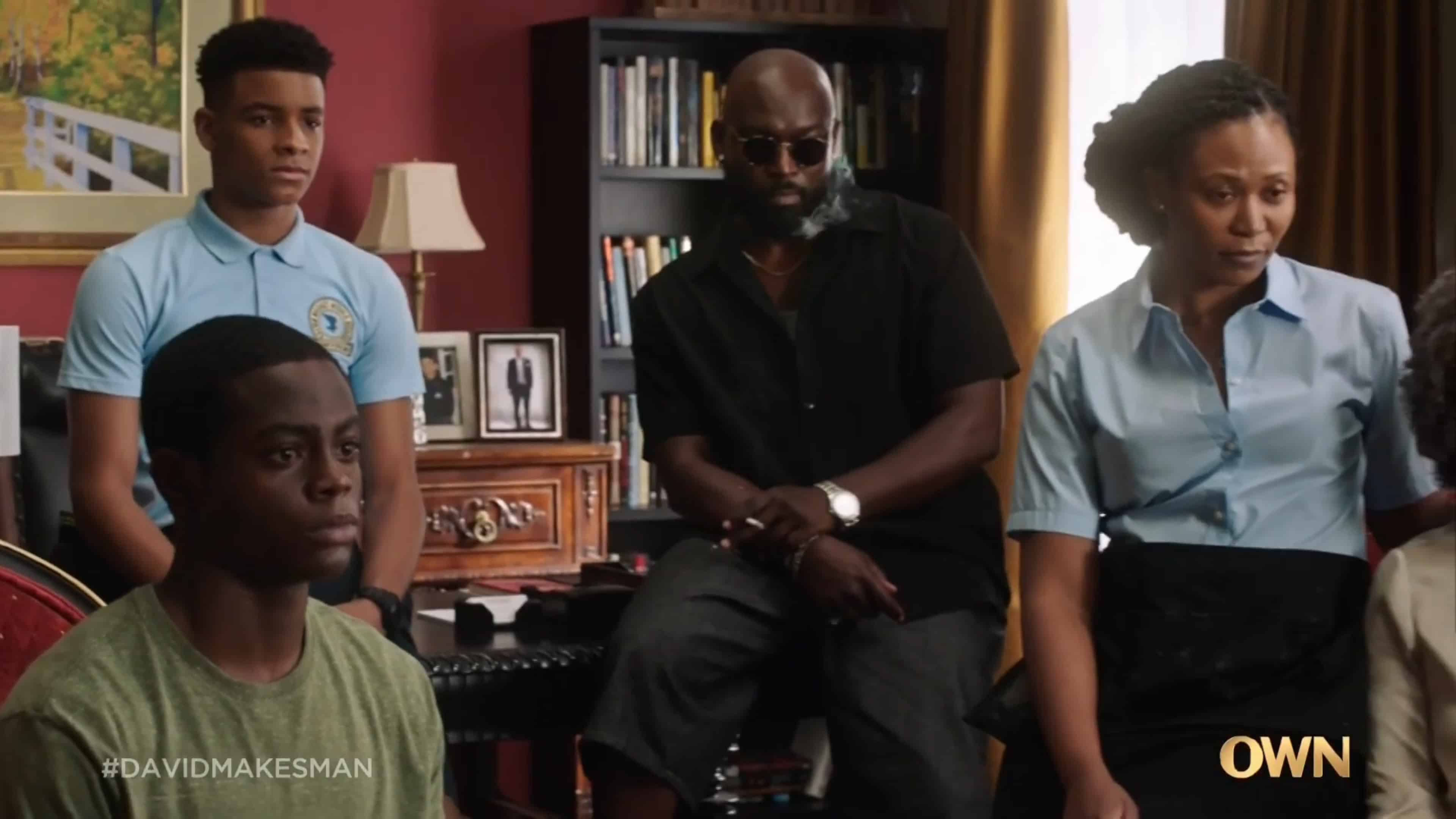 David Makes Man: Season 2/ Episode 3 – Recap/ Review (with Spoilers)
Trajectory: Decline
David Makes Man is, plain and simple, going to have a sophomore slump. Mainly due to it doing a time jump way too soon in the series while having season 1 characters remind you of storylines that could have been explored yet were passed over.
Highlights
Patterson Does Know How To Tap Into A Childlike Vulnerability
Disputable
Season 2 Continues To Be A Struggle