Claws: Season 2/ Episode 2 "Cracker Casserole" – Recap/ Review (with Spoilers)
Zlata continues to be an empowering force in Desna's life. Something needed as Dean and Virginia present some surprises. Network TNT Director(s) Dale Stern Writer(s) Janine Sherman Barrois Air Date 6/17/2018 Actors Introduced Brenda Lusia Strus Karma's a B****: Brenda, Bryce, Desna, Jennifer, Hank Jennifer's life has been a bit of a downward spiral since…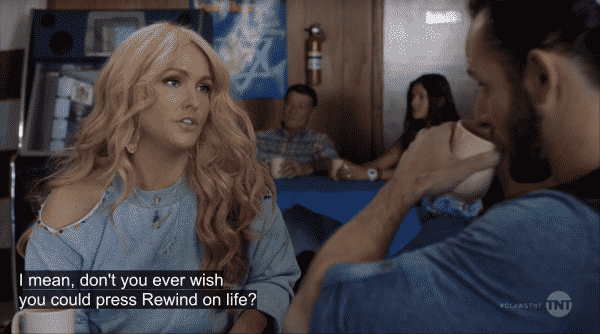 Zlata continues to be an empowering force in Desna's life. Something needed as Dean and Virginia present some surprises.
---
Network
TNT
Director(s)
Dale Stern
Writer(s)
Janine Sherman Barrois
Air Date
6/17/2018
Actors Introduced
Brenda
Lusia Strus
Karma's a B****: Brenda, Bryce, Desna, Jennifer, Hank
Jennifer's life has been a bit of a downward spiral since cheating on Bryce. But, to make matters worse, her mother Brenda comes along and doesn't make the situation better – but worse! How? Well, she ends up somehow giving Bryce a bj! On top of that, Desna breaks the news that Zlata wants Desna to have Jennifer's home. Though, because she can't just kick her out, an agreement is made to co-habit the house. With Dean, and likely Virginia, joining Desna.
Commentary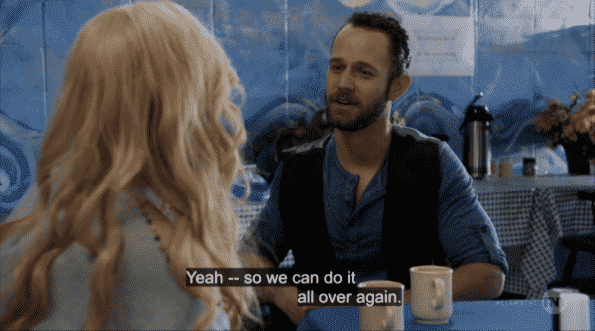 Recognizing they are separated, I still fill the need to ask why in the hell did Bryce put himself in the position for Brenda to have relations with him? Was he simply trying to get back at Jennifer by messing with her mom? I mean, since joining the Dixie mafia, and murdering Desna's adopted parents, he has proved that he is worthy of a new realm of expectations. So whether or not these two may ever reconcile is hard to say.
What is known though is that Hank seemingly has left the door open for Jennifer to return to him. So maybe it wouldn't be such a bad idea to shack up with him? I mean, clearly, Zlata isn't fond of Jennifer and surely didn't take well to her lack of team spirit when they first met. Hank could be a nice out for her.
Doing Things Out Of Order: Virginia, Desna, Dean, Quiet Ann
Dean and Virginia decide to get an abortion. Something that, when Desna learns about it, she chases and seems ready to whoop Virginia's ass. However, be it because Desna would rather Virginia have the kid or maybe she wants Dean to make his own decisions, she takes a step back. Mind you, the two get the abortion without her support, with Quiet Ann as their driver and bodyguard.
But the real kicker here is Dean decides to propose to Virginia. That act, as you can imagine, when it gets to Desna, really makes her flip out. Yet, as with the pregnancy, she steps back and takes note that Dean is a man and while autistic, he can function in the world. He isn't stupid and if Virginia is the girl he wants, she'll have to accept that. Plus, while Virginia does some dumb things, there is a bit of Desna that likes her. Even if sometimes she doesn't necessarily trust her.
Commentary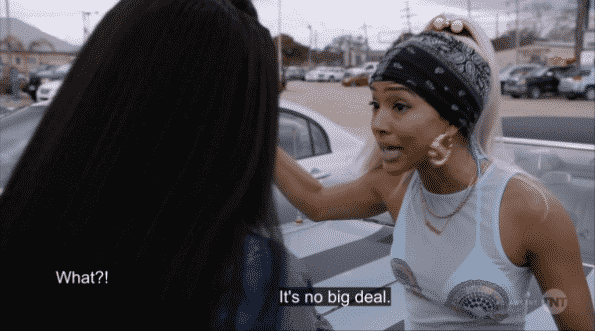 It is going to be so interesting to see Desna, Dean, and Virginia living under the same roof as Jennifer. If just because, it kind of feels like a lot of what Desna deals with, when it comes to those two, is contained. So getting an outsider to see what Desna deals with, it should be rather interesting. Never mind Desna now having to change her frame of mind to look at Virginia as not only her eventual sister in law but someone who may give her a niece of nephew someday.
Which only comes off a bit mind-boggling because, it seems clear that, at this point, Desna isn't really trying to have kids. So Dean's kids would likely be her babies as much as Virginia or whoever the mother is. Plus, considering her and Dean's upbringing, you know she is going to be watching over them like a hawk and if Virginia is the mom? Ha, she'd probably beat her for making her niece or nephew cry. Only to realize that, while avoiding the trauma she went through, she is presenting a different kind in those kids' lives.
That aside, I must admit I found it kind of weird how the abortion was handled. Granted, this isn't her first time but it might be the first time with someone she loved. Maybe the first time she had someone like Dean, or Quiet Ann, in the room with her too. And it did seem she was having second thoughts. So don't be surprised if she gets pregnant again she talks about keeping it. Even if Dean still feels like he isn't ready or is worried about how the child may think or act since he is autistic.
Make Zlata Proud: Zlata, Desna
When it comes to Zlata, she just wants business to run smoothly, numbers to go up, and generally doesn't care how you do them. Hence why, despite some qualms about it, she lets Desna film a commercial for Dr. Ken's clinic. After all, if they are going to do a major expansion, the word has to get out there.
And thanks to Zlata trusting her, business is booming! Giving Desna a bit of a feather in her hat and her noting she took a page out of Zlata's book, that she is reading? You can tell Zlata is going to invest heavy in Desna and change her life. Thus leading to the same question brought up in episode one: Will this mean Desna changing as well and will it be for better or worse?
Commentary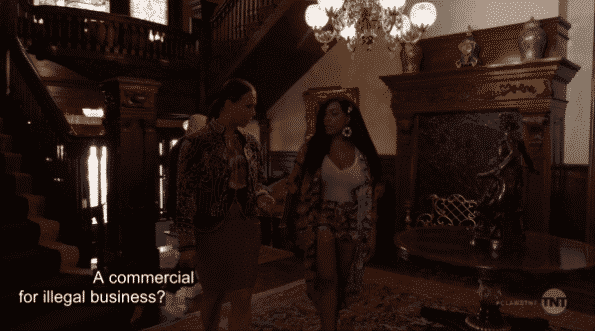 With every time we see Desna choke Virginia, see her get serious with Dr. Ken, or make nice with her boss and then try to figure stuff out, there comes the question if she may one day not just adapt but change? Desna may have never taken on the victim perspective but she has had to fight tooth and nail to struggle to survive.
So, taking into account she is moving into Jennifer's mansion, this money Zlata keeps giving her, her being empowered to be a boss in her own way, so comes the question of what happens when Zlata forces Desna to make a hard choice? You know its coming. Sooner or later Desna is going to have to kill somebody or do something her morals will fight her on. How will she react? Will she just swallow her pride, drown out that voice, and deal with the guilt or see it as a means to keep her family safe, better off than they ever were, and see it is the price she pays?
Other Noteworthy Facts & Moments
Quiet Ann has a daughter named Sofia out in the world.
Question(s) Left Unanswered
How long will it be until someone discovers Roller, Uncle Daddy, and Ruval are working together? Be it Desna or Zlata? Also, if Desna learns first, will she snitch or keep it to herself?
Highlights
Dean telling off Pro-Lifers.
Desna showing she really has a knack for business, beyond just running her salon – especially when she feels empowered.
What may come of Desna and Zlata's relationship as Zlata's expectations grow and she allows Desna to do what she feels needs to be done to meet
Quiet Anne cracking open a bit and revealing she has a kid.
Polly as she deals with the boys from Hammer and Pickle.
How Virginia, Dean, and Desna may act or change with moving into a bigger home.
On The Fence
The Bryce and Jennifer drama.
Uncle Daddy and Roller's arrangement with Ruval and what may come of it.
Follow Wherever I Look on Twitter, Like us on Facebook and Subscribe to the YouTube Channel.
---
Previous Episode's Recap
[visual-link-preview encoded="eyJ0eXBlIjoiaW50ZXJuYWwiLCJwb3N0IjoyMTU0NywicG9zdF9sYWJlbCI6IlBvc3QgMjE1NDcgLSBDbGF3czogU2Vhc29uIDIsIEVwaXNvZGUgMSBcIlNob29rXCIgW1NlYXNvbiBQcmVtaWVyZV0gLSBSZWNhcC8gUmV2aWV3ICh3aXRoIFNwb2lsZXJzKSIsInVybCI6IiIsImltYWdlX2lkIjoyMTU2MiwiaW1hZ2VfdXJsIjoiaHR0cHM6Ly93aGVyZXZlci1pLWxvb2suY29tL3dwLWNvbnRlbnQvdXBsb2Fkcy8yMDE4LzA2L0NsYXdzLVpsYXRhLTIucG5nIiwidGl0bGUiOiJDbGF3czogU2Vhc29uIDIsIEVwaXNvZGUgMSBcIlNob29rXCIgW1NlYXNvbiBQcmVtaWVyZV0gLSBSZWNhcC8gUmV2aWV3ICh3aXRoIFNwb2lsZXJzKSIsInN1bW1hcnkiOiJUaGUgUnVzc2lhbiB0YWtlb3ZlciBnb2VzIGFueXRoaW5nIGJ1dCBzbW9vdGgsIGVzcGVjaWFsbHkgYXMgUml2YeKAmXMgc2lzdGVyIFpsYXRhIGNvbWVzIGFib3V0IGFuZCBkZWNpZGVzIHNoZSBkb2VzbuKAmXQgbGlrZSB0aGUgd2F5IFJpdmEgaGFuZGxlcyB0aGluZ3MuIiwidGVtcGxhdGUiOiJkZWZhdWx0In0="]
---
Follow, Like, and Subscribe
Community Rating: 0.00% (0) - No Community Ratings Submitted (Add Yours Below)