The Crowded Room: Season 1/ Episode 2 "Sanctuary" – Recap and Review (with Spoilers)
The mystery of Ariana begins to be deciphered, alongside what life was like at Yitzhak's rooming house.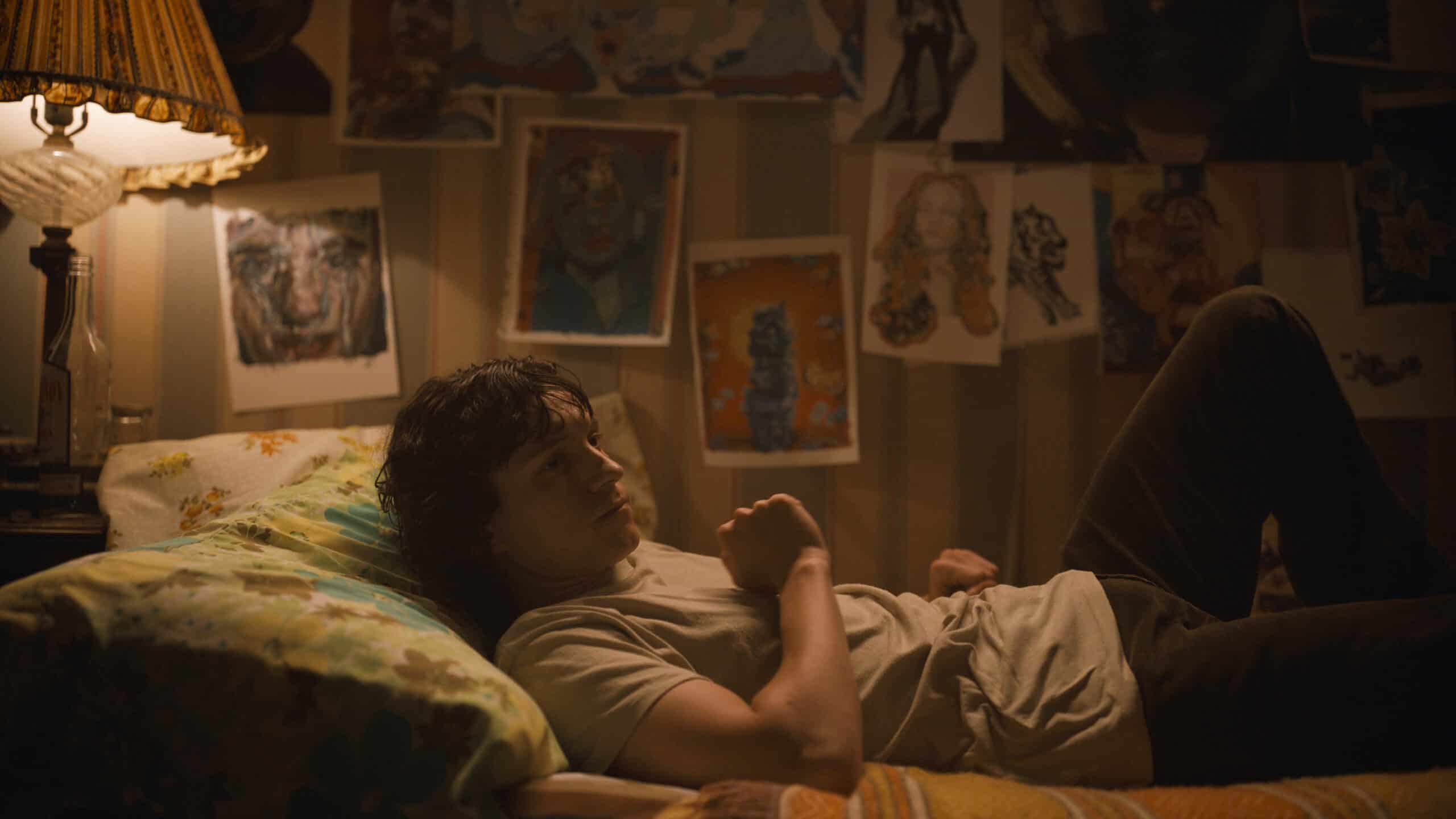 Plot Recap
Images and text in this post may contain affiliate links. If a purchase is made from those sites, we may earn money or products from the company.
So they just let you go – Danny, Marlin, Candy, Rya, Yitzhak
To Rya's surprise, Candy and Marlin didn't put up much of a fight to get Danny out if Yitzhak's home. But, in Danny's mind, they were down the street, so why would there be an issue? Plus, it isn't like Yitzhak didn't have a slew of rules from Danny finishing school, no parties, or drugs, which wouldn't mirror any parents' house.
On my own – Ariana, Danny, Mike, Jonny, Annabelle, Yitzhak
As time goes on, Danny gets adjusted to the ebb and flow of the rooming house. Yitzhak is barely around. Ariana keeps to herself and isn't trying to be anything but a decent roommate, so Danny is often on his own. Which is why when he sees his friends, they are envious, and when he sees Annabelle, fresh from college, she is intrigued.
This leads to a rare bold moment for Danny in which he decides to throw a party. Jonny, who has expanded his drug dealing, and gives Danny some founder dividends on profit, brings the drug. Mike seems to bring the people; next thing you know, many rules are broken, and Ariana is cool with it.
Perhaps too cool since, while she rejects Jonny, she makes out and hooks up with Annabelle. Which the passive Danny doesn't express any anger or pushback about. Even though that might have been his first and only chance to have sex – never mind with Annabelle.
Unstable or In Need Of Understanding – Ariana, Rya, Danny, Jerome
Rya's primary focus is Ariana. Danny she sees as a potentially innocent boy who got mixed up with the wrong people. But Danny being so protective of Ariana leads to nothing beyond background information. Danny talks about her relationship with a man named Jerome, her sexuality, her issues with friendships and relationships, and tries to humanize her since Rya is so hellbent on demonizing her.
Review
---
Community Rating:
---
Highlights
Getting To Know Ariana
Ariana could have easily operated as some kind of enigma. The mysterious girl that Danny fell for because she was just so different, so weird, and volatile in a way that makes it seem like she has lived a life worth learning about. But, in many ways, she isn't. She has her trauma, joys, and the struggle that can come from pursuing it sometimes, but otherwise, she is normal. Worthy of protection and understanding, like anyone else, but normal.
On The Fence
Candy Just Leaving Her Boy Behind
Explanations are needed. It is understood that Candy's relationship with Marlin has a limiting factor since he provides to the household financially, and she works a lot, including nights, so dating is difficult. However, abandoning your son, even if he is across the street, seems a little strange for the type of person Candy is presented as.
Now, could looks be deceiving? Absolutely. However, more time is needed to know if she is anything more than a hard working mother, dating a douche just because options are slim.
Annabelle
They should have left Annabelle in episode 1. Is she supposed to be the Jenny to Danny's Forest? Someone who comes in and out of his life, usually with an attachment to someone else? What's happening here?
General Information
This section Includes information about the Director, Writer, and Cast.
More From The Series
Previous Episode: Season 1/ Episode 1 "Exodus"
Next Episode: Episode #3
Release Date (Apple TV+)
June 9, 2023
Director(s)
Kornél Mundruczó
Writer(s)
Akiva Goldsman
Newly Noted Characters and Cast
Jerome
Elijah Jones
Previously Noted Characters and Cast
Danny
Tom Holland
Marlin
Will Chase
Candy
Emmy Rossum
Rya
Amanda Seyfried
Yitzhak
Lior Raz
Annabelle
Emma Laird
Ariana
Sasha Lane
Mike
Sam Vartholomeos
Jonny
Levon Hawke
FAQs
For More, Check Out The Character Guide (Coming Soon)
Why Is The Episode Called "Sanctuary?"
Because Yitzhak's home has become a sanctuary for Danny.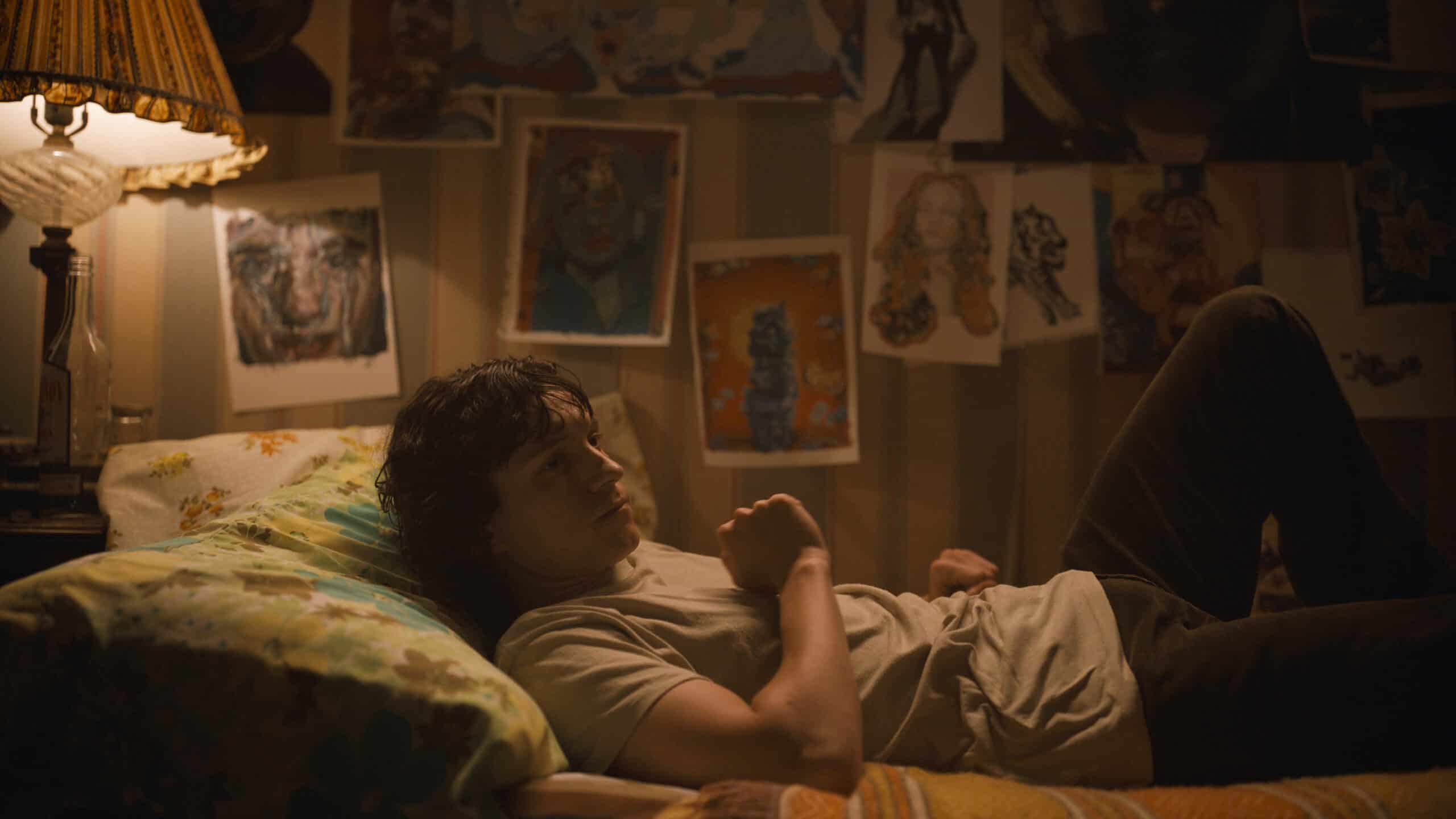 The Crowded Room: Season 1/ Episode 2 "Sanctuary" – Recap and Review (with Spoilers)
Overall
As we explore life outside of Danny's purview, increasingly there is a need to ask questions, all of which draw you in deeper.
---
Follow, Like, and Subscribe
Community Rating: 0.00% (0) - No Community Ratings Submitted (Add Yours Below)