In the season finale of "Cherish The Day," almost three years have passed since the events in episode 6, and at Miss Luma's birthday party, there are multiple reunions.
Directed By
Aurora Guerrero
Written By
Raynelle Swilling
Teri Schaffer
Aired (OWN)
3/24/2020
Introduced This Episode
Philip
Joshua Brockington
This content contains pertinent spoilers.
As The Years Roll By: Philip, Rika, Miss Luma, Gently, Evan
It's roughly three years since the events of episode 6, and since then, Philip has taken over being Miss Luma's aide, Rika has gotten pregnant, and Gently? Well, what started with her working on a podcast with Miss Luma has blossomed into a career. One which will have her move out to the San Francisco Bay are running a podcast division of a major media company (Everyday Citizen Media). A place where she'll work on the 40-something floor. Now, as for Evan? Well, he has been doing consulting work in Tokyo.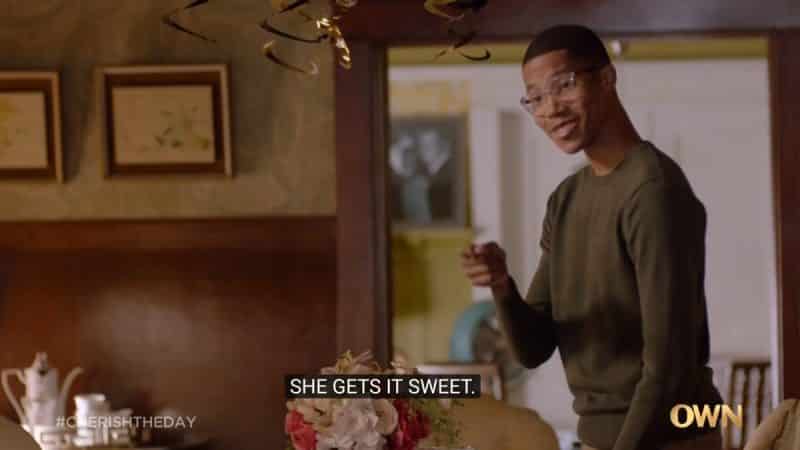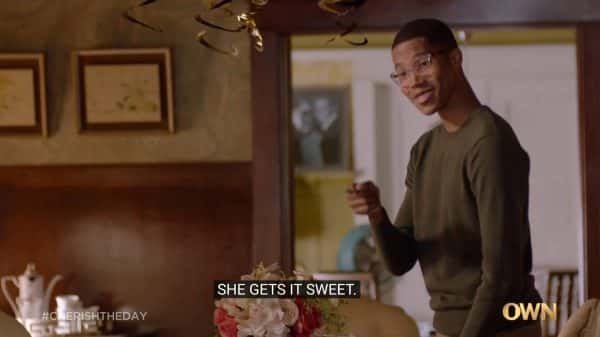 Perhaps leaving you to wonder how is Evan and Gently's relationship, right? Well, it ended. Evan left Gently, despite all that was said and the posturing in episode 7.
Some Things Never Change: Evan, Gently, Miss Luma
Yet, despite what happened, things click right back into place like nothing ever happened. To which Miss Luma is glad for since, like Evan and Gently's family, she enjoys seeing them together, and their chemistry is very much the same. They still look at each other longingly from across the room, can easily start joking with one another, as they do when they do, line for line, Loretta Divine's scene in "Waiting To Exhale" and it almost is like they were never apart.
Were We Too Young & Stubborn?: Evan, Gently
Leaving them both to wonder, what happened? The answer? Well, Evan admits he was selfish, and the way he loved Gently wasn't how she needed to be loved. As for Gently, she admits some selfishness too, and the possibility that they were too young and were still coming into themselves when they got together. So its no wonder they had to get some distance to find who they were as individuals.
And it seems time healed their wounds for after reconnecting and picking up right where they left off, they kiss, and we're left wondering what happened from there?
What Must Also Be Noted
Quincy Jones guest stars and, apparently, went on a date with Miss Luma back in the day.
Loretta Devine also guest stars.
The kid who was collecting bottles in episode one, we get an update on him, and thanks to Evan, he is doing well now.
Collected Quote(s) & .Gifs
Just 'cause I'm good at it don't mean it's my calling,
— Gently
Highlights
The Reunion Happening At Miss Luma's Birthday And Not Funeral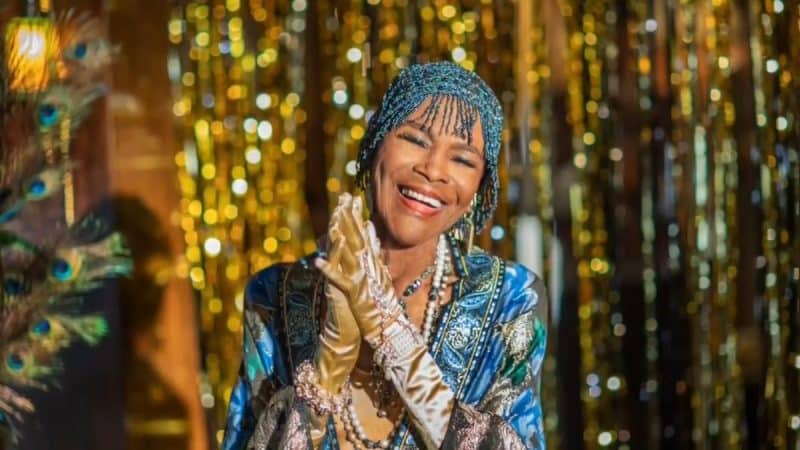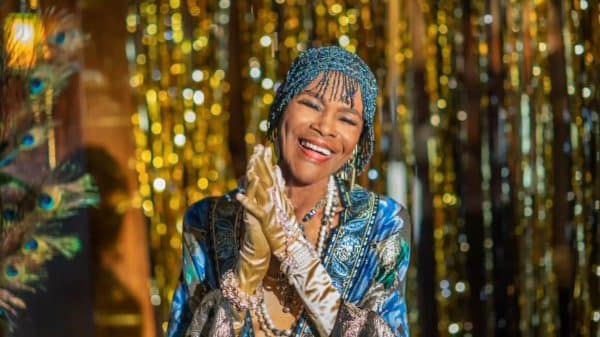 I'm so happy that, even if Gently and Evan were divorced, they were reunited at a celebration than during a time to mourn. Especially with Miss Luma in the middle since, essentially, what brought them together was Miss Luma. Gently was trying to speak for Miss Luma and Evan knowing who she was, and loving her work, it is what connected them.
Plus, it allowed for us to see Miss Luma and, in a way, Cicely Tyson celebrated. After all, this has probably been one of the few productions, at least that we know of, when Tyson played someone who wasn't disheveled or portrayed as old in a saddening way. Miss Luma was legendary, and even if her legend didn't make her rich with a room full of accolades, it was always made clear she was too be respected, revered, and shown as someone who still has her wits, is spry, and maintained a sense of autonomy. For while she did have Gently, later Philip, seemingly there were more so for company than aides.
The Vibe Evan and Gently Could Have Been Good Friends Who Didn't Work In A Relationship
While we're missing some details on how we went from it seeming Gently would pursue a divorce to Evan filing papers, and seemingly not saying a word to most, it ultimately is fine. As laid out, the two were in a place where their relationship couldn't last. Though, let's be real, Evan went from girl he just met, to didn't talk to for a year, to proposing and marriage rather quickly. So these two opposites rushing each stage of a relationship, without a proper foundation, seemed bound to topple.
But, with that said, there is a chemistry there. The kind that pushes the idea maybe because neither really knows how to be close to someone of the opposite sex and not bone, and eventually date, that is what happened? For it is really hard to figure out, when you meet someone who you click with, and they are the gender expression you like, what's going on, and if you don't shoot your shot, would you regret it?
Hence why, up until that kiss, it seemed Evan realized him and Gently came into each other's life at an awkward time, yet it was ultimately worth it. Not because of the possibility they hit pause, rather than stop, on their relationship. Rather, it seemed the thankfulness for one another stemmed from having someone who was committed to being there during some of the most difficult moments of their life.
Also, take note of the quote above from Gently. In our minds, what she said about decorating could apply to her relationship with Evan. Just because she was a good girlfriend and wife doesn't mean Evan was the one. It just means she could be a good partner if she worked hard at it. But, as she notes, how hard should you really have to work to maintain a relationship?
Getting To Catch Up With Most Characters
While we don't see Johnny or Marilyn, or know what Esther's mom is up to, you have to appreciate the updates given. Be it that Marilyn is now a minister, the kid who was collecting bottles is now employed, or Philip stuck around and is decent at his job. Though it would have been nice to see all of this fleshed out more, including who or why Rika got pregnant, it is the first season and, as noted, there aren't a whole lot of shows focusing on Black lives that do the anthology format.
On The Fence
We Kind Of Got Left On A Cliffhanger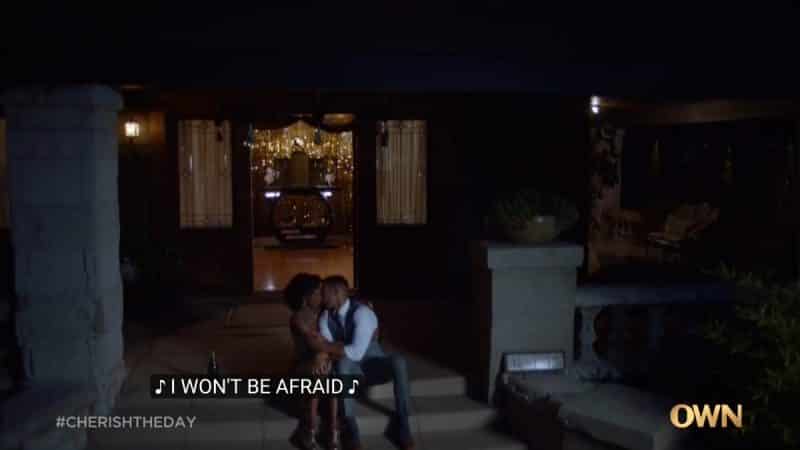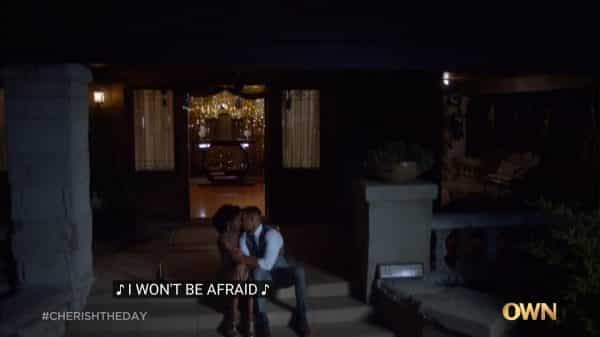 We did see Evan and Gently kiss, but what that means when she is off to San Francisco, and he is about to catch a plane, likely back to Tokyo, is left in the air. All we know for sure is that there are feelings still there, and with this being an anthology series, it isn't like season 2 will pick up where we left off. Either we may get a nod as to what happened or, we may learn nothing at all. Unfortunately, it isn't clear whether each season will be in the same universe or not. All we know is we'll get new leads each season, and roughly, each season will take place over the course of five years.
Cherish The Day Directory
Affiliate Link(s)
Links contain affiliate links which, If you make a purchase, we'll earn a commission from the company.
Season 1 - Amazon

Season 2 - Amazon
We Kind Of Got Left On A Cliffhanger - 75%
Getting To Catch Up With Most Characters - 80%
The Vibe Evan and Gently Could Have Been Good Friends Who Didn't Work In A Relationship - 90%
The Reunion Happening At Miss Luma's Birthday And Not Funeral - 91%