We come to learn how Vignette and Philo met, a grave secret he and Darius hold, and see the final days of the war.
---
Network
Amazon Prime
Director(s)
Anna Foerster
Writer(s)
Travis Beacham
Air Date
8/30/2019
Introduced This Episode
Darius
Ariyon Bakare
Mima Roosan
Badria Timimi
Images and text in this post may contain affiliate links which, if a purchase is made, we'll earn money or products from the company. Affiliate links and external links have an upward facing, superscript, arrow.
Follow Wherever I Look on Twitter, Like us on Facebook, Sign Up For Our Mailing List and Subscribe to the YouTube Channel.
Recap
The Young Woman Who Watches Over The Books: Mima Roosan, Vignette, Philo
Back during the war, Philo finds himself in the highlands at the mercy of an isolated village and its religious leader Mima Roosan. Someone who clearly doesn't like the idea of a bunch of soldiers taking things over, noting a treaty to a war that devasted her people, and it nearly seeming she should be so grateful for their presence. Hence why, as Philo gets nosy, decides to explore, and encounters a sacred library, Vignette is asked to keep an eye on him. Mainly to make sure the treasures of pixies don't end up at auction or stolen and held captive in some museum.
The Secrets A Man Holds: Philo, Vignette, Darius
What's a show, with a hint of romance, if the male lead isn't broody, mysterious, and has a dark past? Such is the case of Philo. He's quiet, a bit of an outsider, and seems to spend more time reading a book, "The Kingdom of the Moon" about a half-fae child seeking their parents, than interacting with his peers. Well, at least outside of work-related things.
This perhaps is part of his appeal though. Philo is different from the other humans and after growing close, so close they have sex, Vignette learns Philo is half-fae and the reason he loves that one book so much is that the story reflects his. He doesn't know his parents, he is half-fae, and while he is passing, it puts him in this odd place of not knowing where he belongs and fearing getting too close to anyone.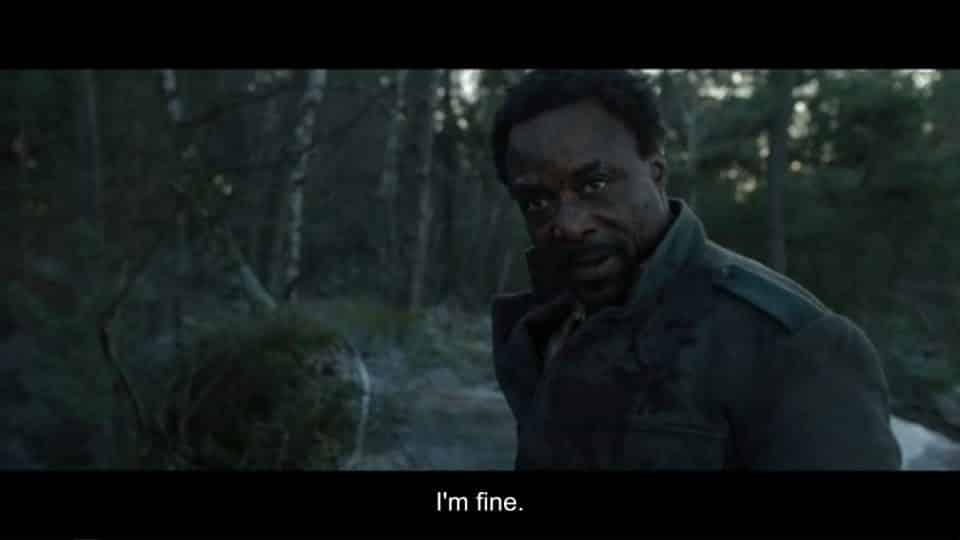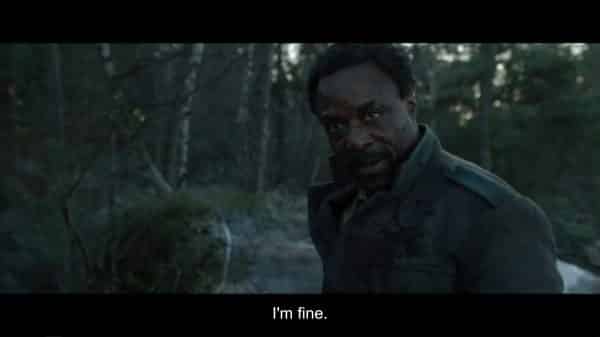 Which becomes a problem one of his peers named Darius may end up sharing. You see, this group known as "The Pact," who are the reason Philo's troop is in the highlands, are cutting down communication lines. So, naturally, Philo, Darius, Vignette, and a few others, reinstall the lines so telegrams can go out. However, during this, they are attacked, and Darius acquires the Wolf's Curse. Making it so now, he is a werewolf.
But, rather than have a woe is me attitude, he actually embraces it. In a way, it even pushes him, and the viewer, to understand why the fae live as they do. For they seem to have a certain freedom in being themselves, and enjoyment of their culture, that rushing towards technological or weaponry advancements isn't a huge goal. Even if before the humans came, there was war.
Was It The End Or A Long Pause?: Vignette, Philo, Tourmaline, Mima Roosan
Before the village was attacked, Tourmaline, an old friend, a possible lover, of Vignette shows up. Within no time, she is poisoning Vignette and Philo's new relationship and pushing the idea it could only end in tragedy. Be it because of the war or because they belong in different worlds. This negatively effects the relationship and leads Vignette to wonder what can they be long term and Philo, well it pushes him to wonder if his line of work, and his secret, could get Vignette killed.
So, when airships of the pact attack the village, he asks of Mima Roosan to say he died. Hence why, 7 years later, Vignette is pissed at him yet also, in a way, glad he is alive. Since, outside of Tourmaline, he is the only thing which reminds her of home. But, like her own personal past, outside of Philo, home is complicated, filled with painful memories, and it is hard to say whether she wants to lay that baggage down and abandon it, or shift through for happy memories.
Review
Question(s) Left Unanswered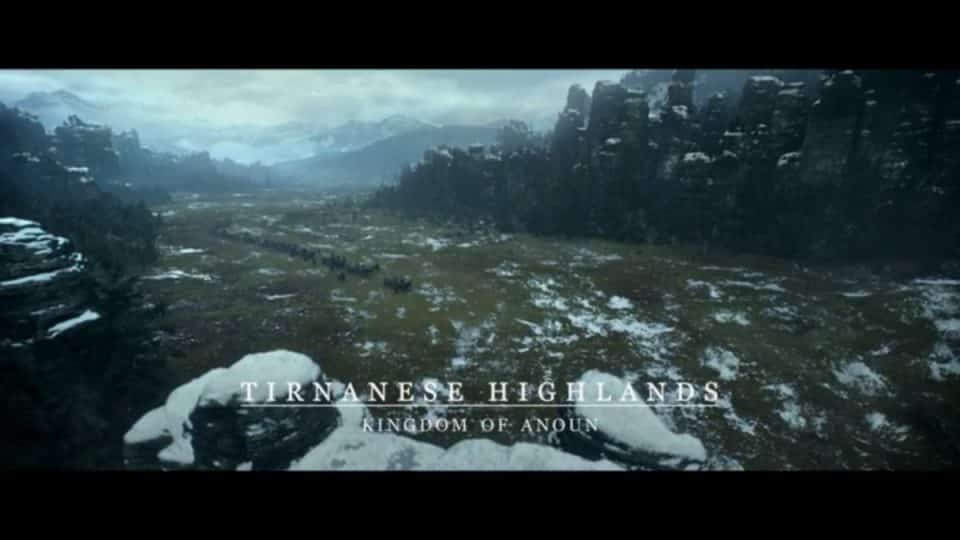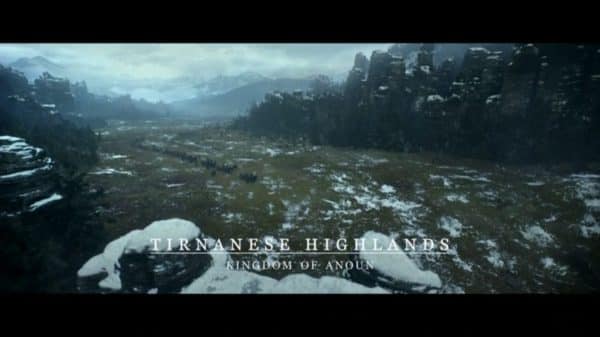 So was the lack of discovery of the fae solely due to no one landing on the continent of Tirnanese?
Highlights
Philo & Vignette's Relationship
Their relationship, as of now, is the driving force here. Is it the best relationship I've ever seen? Absolutely not. Yet, there is something about Vignette which makes it so you can see this fear but yearning for love. Making it where you have your fingers crossed that Philo will get his stuff together. Since he clearly has shut down in so many ways and has a fear of intimacy.
On The Fence
The Pact
While The Pact is established, I feel like we don't really know them that much. All we know is they are the enemy but it isn't clear why or what caused the rift? Who threw the first stone and is peace possible or they want a genocide? Also, considering the technology they have, did they work with humans to gain that or they came up with that all on their own? What I'm asking is: What's their story?
The Parallels To Reality In Terms Of Colonialism And Being Mixed
When it comes to fantasy and sci-fi, strangely, the ails and issues of indigenous and non-white people are usually made into stories for white folk. This show is no different, and while I appreciate it, at the same time it bugs me in a way. For outside of Agreus, and now Darius, we don't see a whole lot of people of color with speaking roles. There is also Tourmaline too but who is she but a possible jilted ex jealous the woman she loves is stuck on some man she thinks is human?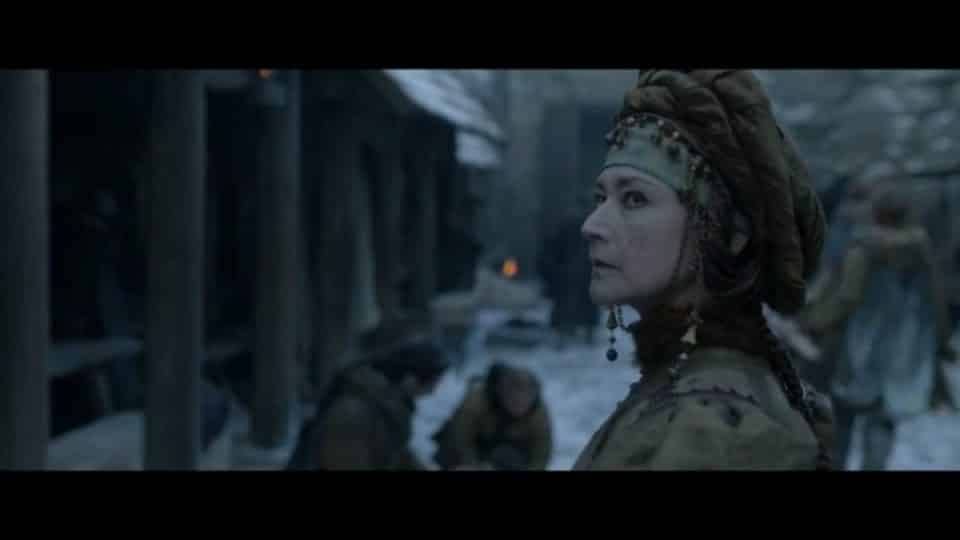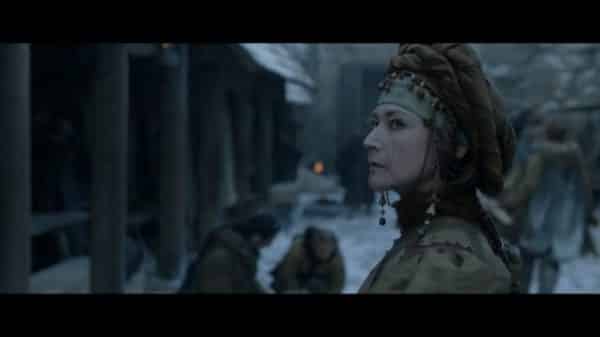 Also, mind you, Philo is getting to portray being mixed, but the show doesn't bring up the idea of passing much and other issues with being a minority. So it is like it is dipping its toe in these issues, using them since they are familiar, but watering them down, showing the sensational bits, and avoiding getting into the complexity. For then they'd have to acknowledge the source material, be it the various civil rights movements, or colonialism, in full and not just use bits and pieces to create some form of drama.
Follow Wherever I Look on Twitter, Like us on Facebook, Sign Up For Our Mailing List and Subscribe to the YouTube Channel.
Carnival Row Directory
Season/ Episode
Synopsis
Episode Information
Topics & Focused Characters
Season 1, Episode 4 "The Joining of Unlike Things"
As a name is given to the beast which haunts the shadows, Agreus makes a deal with Imogen and Vignette is put in a life or death situation.

Director(s)
Thor Freudenthal, Anna Foerster
Writer(s)
Travis Beacham, Marc Guggenheim, Peter Cameron
Air Date
8/30/2019
Introduced This Episode
Ritter Longerbane
Ronan Vibert
Sophie
Caroline Ford
Hamlyn
Dejan Bucin
Mima Sawsaan
Mina Andala

A Life For A Life: Mima Sawsaan, Haruspex, Philo
It's Politics: Piety, Jonah, Ritter, Sophie, Absalom, Imogen, Ezra, Agreus
For The Love Of You: Ms. Fyfe, Philo, Vignette, Tourmaline, Dahlia, Hamlyn

Season 1, Episode 3 "Kingdoms of the Moon"
We come to learn how Vignette and Philo met, a grave secret he and Darius hold, and see the final days of the war.

Director(s)
Anna Foerster
Writer(s)
Travis Beacham
Air Date
8/30/2019
Introduced This Episode
Darius
Ariyon Bakare
Mima Roosan
Badria Timimi

The Young Woman Who Watches Over The Books: Mima Roosan, Vignette, Philo
The Secrets A Man Holds: Philo, Vignette, Darius
Was It The End Or A Long Pause?: Vignette, Philo, Tourmaline, Mima Roosan

Season 1, Episode 2 "Aisling"
As a formerly famous pixie is found brutally murdered, Philo finds himself a new case as Vignette decides the Spurnrose household isn't for her.

Director(s)
Thor Freudenthal
Writer(s)
René Echevarria
Air Date
8/30/2019
Introduced This Episode
Aisling
Erika Starkova
Afissa
Tracey Wilkinson
Absalom
Jared Harris
Jonah
Arty Froushan
Piety
Indira Varma
Haruspex
Alice Krige
Sylvanus
Wil Johnson
Tourmaline
Karla Crome
Dahlia
Chlie Pirrie

A Missing Son: Absalom, Jonah, Piety, Haruspex
A Dead Pix: Aisling, Philo, Sylvanus
It's Hard To Move Forward When You Keep Looking Back: Philo, Vignette, Ezra, Imogen, Tourmaline, Agreus, Dahlia

Season 1, Episode 1 "Some Dark God Wakes" [Series Premiere]
Carnival Row may begin with a gorgeous, complex world with varied creatures, but the beauty fades when anything is put under a microscope.

Director(s)
Thor Freudenthal
Writer(s)
Travis Beacham, René Echevarria
Air Date
8/30/2019
Genre(s)
Fantasy
Good If You Like

Shows With Large Worlds & Large Casts
Victorian Era Shows, With A Slight Steampunk Vibe
A Dash Of Romance, But It Not Likely Being The Selling Feature
Possibly Episodic Stories

Introduced This Episode
Rycroft Philostrate
Orlando Bloom
Vignette
Cara Delevingne
Portia Fyfe
Maeve Dermody
Imogen
Tamzin Merchant
Ezra
Andrew Gower
Agreus
David Gyasi
Unseelie Jack
Matthew Gravelle

Season 1, Episode 5 "Grieve No More"
The truth behind Philo's parentage is revealed as things begin to come to a boil in Imogen and Absalom's life.

Director(s)
Andy Goddard
Writer(s)
Ian Deitchman, Kristin Robinson
Air Date
8/30/2019
Introduced This Episode
Dr. Mornage
Gregory Gudgeon
Runyan
Simon McBurney
Young Philo
Ilian Gergisak
Young Aisling
Veronika Mackova

How Low Our Family Has Fallen: Ezra, Imogen, Agreus
Never Underestimate A Longerbane: Sophie, Jonah, Piety, Absalom
A Mother's Lullaby: Young Aisling, Young Philo, Philo, Runyan, Dr. Mornage

Season 1, Episode 6 "Unaccompanied Fae"
Philo reveals a secret which will cause many, including him, trouble. Which coincides with Sophie revealing her secret, and Imogen coming to a realization.

Director(s)
Andy Goddard
Writer(s)
Stephanie K. Smith
Air Date
8/30/2019
Introduced This Episode
Quill
Scott Reid
Cabal
Theo Barklem-Biggs
Sargent Dombey
Jamie Harris

Pity Those Who Underestimate Us: Sophie, Absalom, Jonah
A World Of Treasures & A Shocking Realization: Vignette, Imogen, Agreus
Be Wary Of Who You Trust: Ms. Fyfe, Philo, Runyan, Afissa, Sargent Dombey

Season 1, Episode 7 "The World To Come"
Philo's father has been revealed, just as it seems he faces death, and Imogen seems to have picked up her father's habits in sympathy for fae.

Director(s)
Jon Amiel
Writer(s)
Peter Cameron
Air Date
8/30/2019
Introduced This Episode
Constable Berwick
Waj Ali
Magistrate Flute
Mark Lewis Jones

Watch The World Burn & Be Part Of Its Rebuild: Runyan, Sophie, Jonah
Beauty & The Beast: Imogen, Agreus, Ezra
Does The Truth Ever Set A Person Free – Outside Of Their Mind?: Philo, Vignette, Ms. Fyfe, Sargent Dombley, Constable Berwick, Magistrate Flute

Season 1, Episode 8 "The Gloaming" [Season Finale]
In the season finale, the controller of the Darkasher is revealed, as well as who the real mastermind behind the events of season 1.

| | |
| --- | --- |
| Director(s) | Jon Amiel |
| Writer(s) | Travis Beacham |
| Air Date | 8/30/2019 |

A Love Like This Does Not Come Every day: Imogen, Agreus, Ezra
Many Secrets Revealed: Piety, Absalom, Jonah, Sophie, Philo, Haruspex
The Prophecy Holds True: Jonah, Vignette, Philo, Sophie, Piety
Philo & Vignette's Relationship - 80%
The Pact - 71%
The Parallels To Reality In Terms Of Colonialism And Being Mixed - 70%