Bigger: Season 2/ Episode 2 – Recap/ Review (with Spoilers)
Layne's anxiety is starting to get worse, and beyond affecting her personal life, it is starting to affect her professional.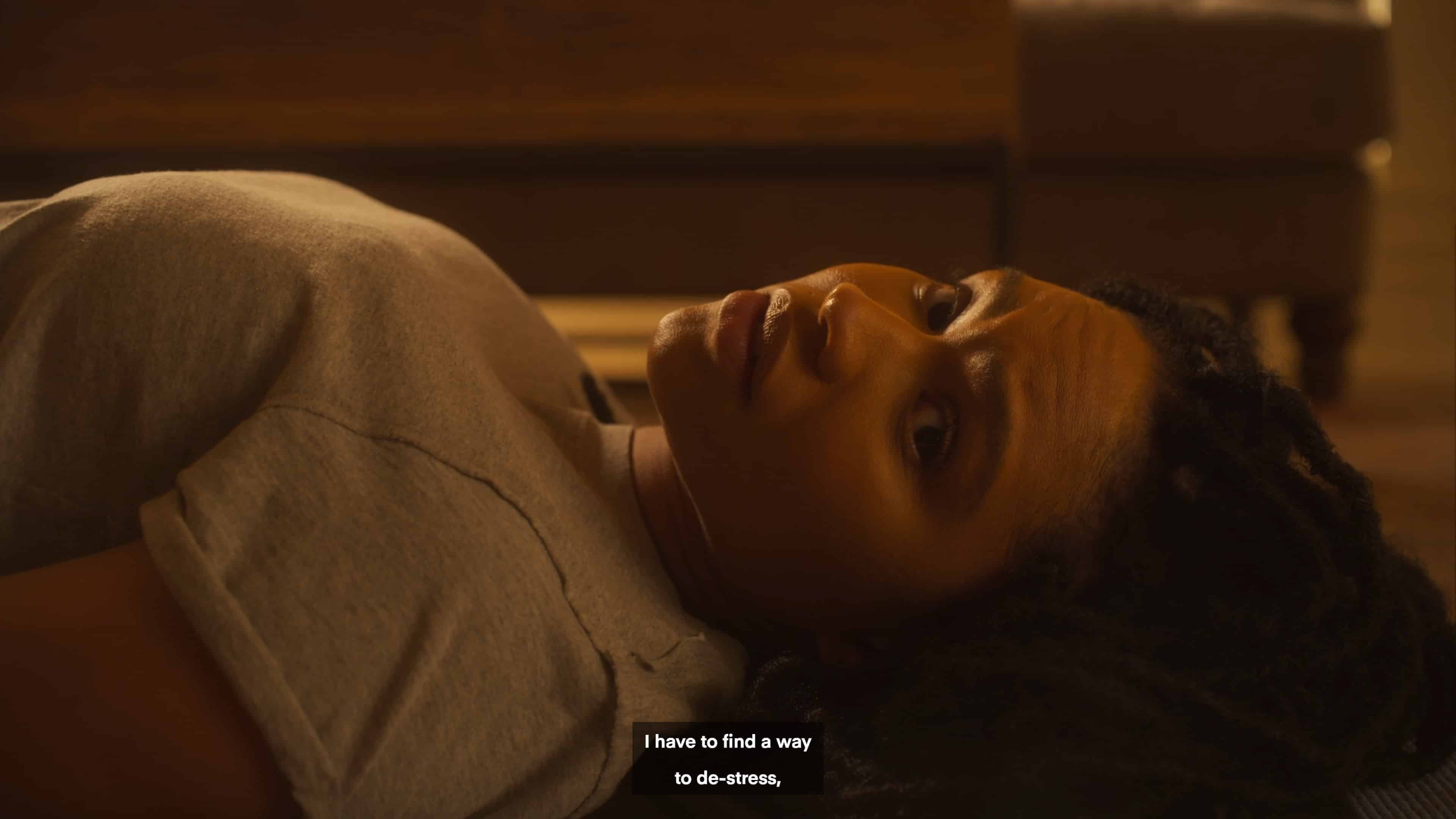 Layne's anxiety is starting to get worse, and beyond affecting her personal life, it is starting to affect her professional.
---
Episode Title
You Feel Better? I Feel Better
Director(s)
Crystle C. Roberson
Writer(s)
Breannah Gibson
Aired (BET+)
4/22/2021
Newly Noted Characters
Sylvia
Lane Carlock
Aaron
Curtis Washington
Renee
Karlie Redd
This content contains pertinent spoilers. Also, images and text may contain affiliate links, which, if a purchase is made, we'll earn money or products from the company.
Recap
Getting Some Might Help – Vince, Shoshana, Layne, Tracey, Deon, Veronica
Despite operating in a sugar momma/baby relationship with Shoshana, who is paying his rent and getting him gigs? Vince is mostly happy. In fact, he is so happy that he submits the reason many in the group aren't in better spirits is cause they ain't getting none.
Now, is he wrong? Perhaps. Veronica can find people to have sex with, but with her building a house and having a bit of a moment with one of the foremen, it seems empty sex, empty house, it's a bit much. As for Layne and Tracey? Honestly, with d**k usually leading to heartache and headaches, they good. They have toys.
Leaving Deon. Honestly, as shown, Deon isn't against it, but he is more worried about his draining finances than getting some ass. So, Vince decides to hook up his buddy.
I Can't Be A Hoe – Veronica, Ken, Tracey, Renee, Vince, Deon, Sylvia, Shoshana, Aaron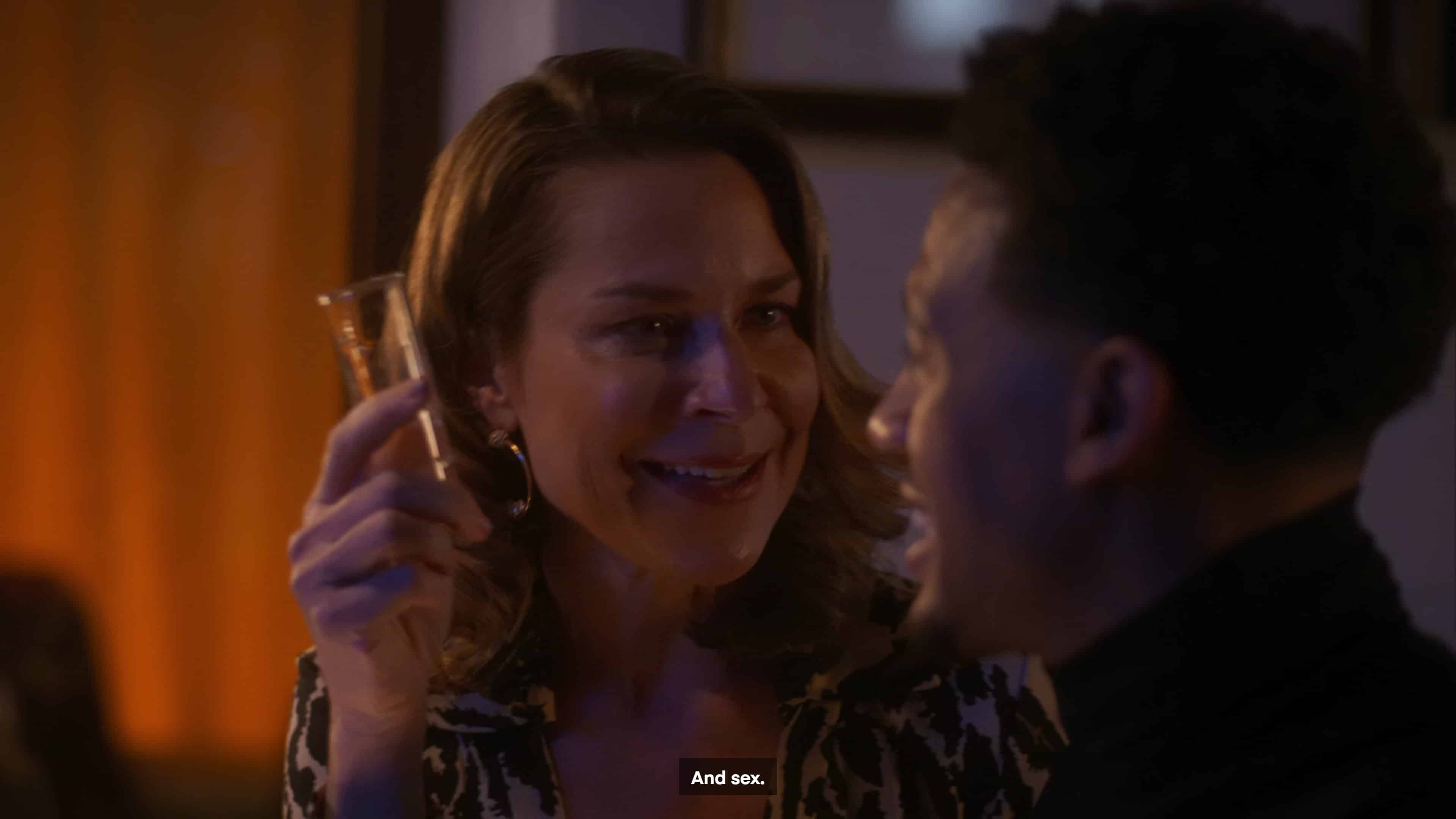 With a job? Well, unless you call being a sugar baby to Shoshana's aggressive friend, Sylvia, a job? No. Oh, and when I say aggressive, I mean grabbing on his d**k in a restaurant aggressive, multiple times, despite how shocked and uncomfortable he comes off. But with seeing Shoshana have a good ass time and just having to throw some money now and then, it isn't an issue for Sylvia.
Speaking of aggressive, the producers at Basketball Exes continue to mess with Tracey any which way they can. If it isn't whispering to Renee that Tracey approved a personal attack, it is having her ex show up! So, as you can imagine, Tracey is feeling increasingly trapped, abused, and needs to go off – but not on camera.
As for Veronica? Well, she tries to keep having sex with random men, but it isn't hitting, or rather they aren't hitting it right. But with Ken back in town, her college situationship man, and him hitting her up? Those old butterflies return, and while the men she has met up have done NOTHING for her — Ken got her fantasizing to the point she sees his face while on top of someone else.
Breaking Point – Layne, Liberty, Deon
After Vince set him up to be sexually assaulted, Deon finds Layne at his doorstep since, with him being one of the sources of her anxiety, she wants to talk. However, she taps out once she starts imagining the girl she saw him with throughout the conversation. Leading to her struggle to breathe due to all the problems she is personally dealing with, her friends, and all the overwhelming opportunities her business is getting.
This leaves you to wonder, even with Liberty trying to hold it down, keep Billie Eilish's stylist as a client, has Layne reached a breaking point?
Commentary
Tracey Got Played
Ain't it a damn shame? Mind you, I do love how they are using Tracey to show how fake reality television might be – for it is giving us both hilarious moments and a few heartfelt ones. But I do get to admit, when she made it seem she got the upper hand and would get to hawk her products and control the drama, I didn't think it would last. However, her ex showing up?! It makes you wonder if he is hurting for money.
Fetishization v. Love
So, are we going to have the conversation about how Deon was being fetishized and that Vince is likely going through that now? Yes, maybe Vince is a legit sugar baby, or Shoshana really likes him? However, Sylvia clearly is looking for some Mandigo in her life, and I'd submit all Deon may get out of her is a few trips and cash when he probably needs the network she isn't talking about.
After all, if Shoshana can help Vince get gigs, I'm sure between Shoshana and Sylvia, they must know one finance company that might hire Deon. Even if it is their stockbroker, or financial manager, assuming they have one.
Review
---
Community Rating:
---
Highlights
Black Mental Health
While there is always this push to succeed and fear of failure, especially if it would lead you to become a statistic, what isn't talked about is what happens when you get that success. Also, there isn't any preparation on how to not only handle it if it is sudden but balance it out with your personal life.
As shown with Layne, the store is doing great. Strangely not so great she can hire more staff, but Liberty seemingly isn't ready to get buck about that yet. However, Liberty can only do so much, and so a lot of it is still on Layne. And considering how her mom made it seem the store was a phase, it makes it so she can't fail and probably feels incapable of slowing down the momentum. After all, in 6 months, the store became that big, and it's doing well in a pandemic! So imagine the fear of alienating big names like Billie Eilish, or overextending the business under the assumption the good times will last forever?
Running a business, whether brick and mortar or online, is not easy, and balancing your personal life on top of it? Take note, Liberty is calling on a night Layne thought she could be out, talk to Deon, and handle her business. Yet, then Billie's stylist shows up, and Deon didn't say the right things, so she ends up in a spiral. All the while trying to meditate, make amends, and all the ways you are supposed to try and relax.
Yet, as shown, you have to deal with the source of the problem, be it delegation, time management, potentially therapy, for the quick and easy methods, you build up a tolerance to them quickly. That is, assuming they even work the first time.
Veronica Having To Deal With Her Own Demons
You know Veronica has been playing these men to compensate for how she was played and hasn't gotten past it. But, as shown, she can't be about that wham, bam, and you can now leave, life anymore. She wants to continue it, but it seems she needs intimacy beyond the physical. If not the chance to just get over Ken, once and for all.
But as you know, closure isn't all it is cracked up to be, see Layne, so will this help or hurt to see Ken again?
[ninja_tables id="55869″]
Summary
---
Community Rating:
---
Black Mental Health - 85%
Veronica Having To Deal With Her Own Demons - 84%
As Layne's anxiety starts to drown her, and her friends are reaching potential breaking points of their own, so comes the question of how the crew is going to manage dealing with stuff like this in the long term.
---
Follow, Like, and Subscribe
Community Rating: 0.00% (0) - No Community Ratings Submitted (Add Yours Below)