Big Little Lies ends in a way which presents a bigger crack than last time for an additional season to be made.
---
Network
HBO
Director(s)
Andrea Arnold
Writer(s)
David E. Kelley
Air Date
7/21/2019
Images and text in this post may contain affiliate links which, if a purchase is made, we'll earn money or products from the company. Affiliate links and external links have an upward facing, superscript, arrow.
Recap
Come Together: Elizabeth, Bonnie, Ed, Madeline, Jane, Corey
Despite the various issues we've seen over the season, be it Bonnie's abusive childhood; Ed dealing with Madeline's affair; or Jane's distrust in Corey, things end well. Bonnie doesn't end up smothering her mother, but enjoying the fact that she can talk to her now. Granted, it is due to the stroke making talking something Elizabeth can't do, but she can hear. We saw that when she cried during the last episode.
As for Ed? Well, between the girls and Madeline seeming like she isn't only trying but repentant, he asks to renew their vows. With the addendum of no "For worse" when it comes to Madeline since they saw that already. And to make it truly about them, not a spectacle, it is limited to Chloe, Abigail, Ed, and Madeline. So that this time, it is more about family than how Madeline is seen in the community.
Leaving Jane and Corey. Since Corey's introduction, there has been a slight uphill battle for him. Jane is a rape survivor, had a kid born of rape, and she has seemingly shut down the idea of dating for years. Add in her confrontations with Mary Louise stirring up old feelings, and it makes intimacy, trust, and dealing with triggers hard. Yet, Corey, through the good moments at the beach, and being called out and accused of possibly being a cop, stuck by Jane. Which, considering she knows she isn't easy, is appreciated. For it shows real commitment that, let's be honest, is needed if they both want to be happy.
Some Things Can't Be Fixed: Bonnie, Nathan, Renata, Gordon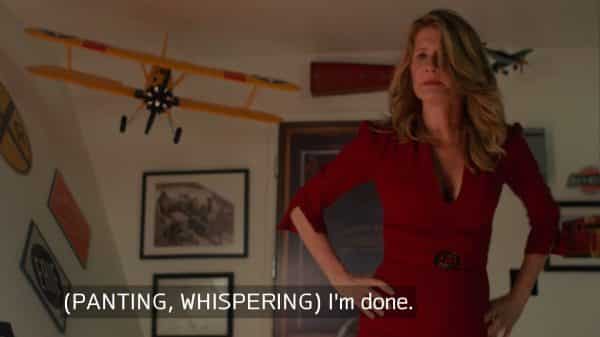 But, while many fix their relationships, others just crumble. Some without fireworks, like Bonnie and Nathan. She reveals she doesn't love him, and yet he doesn't flip out or act immature. It is like he has long known this, and while he loves her, he knows trying to fight for something she doesn't want is a waste of energy. So, perhaps, he at least wants to preserve the friendship for the sake of their daughter.
As for Renata and Gordon? Did she say she wanted a divorce yet? It seems like something she should be talking about repeatedly since what is left in their relationship? He robbed her of her fortune, had an affair, and when was the last time their commitment to one another didn't seem beyond co-parenting? Which, considering Renata's opinions of Gordon, and how we lack seeing him talk with his daughter much, that doesn't seem like much of a reason either. So why hasn't Renata met with a divorce lawyer is beyond me.
This Is The End To The Drama: Mary Louise, Celeste, Bonnie, Renata, Jane, Madeline
Celeste doesn't necessarily cut Mary Louise down to size during questioning. Does she rattle her? Yes. But you realize in the long run that while Mary Louise knows how to push a button, it may be more about her just not understanding social cues and being awkward than perhaps being vicious. At least, considering how she reacts in the trial, the night before the decision, and when the judge gives custody to Celeste, it appears that way.
Though you have to give props to Celeste for telling her boys to embrace their grandmother. Someone who, with this loss, seemingly is abandoning that apartment she just got a lease for and might be going back where she came from. Leaving you to wonder if Celeste showing who Perry truly was, with a video the boys recorded, broke her past the point of no return.
Leaving one last thing to ask: What about Perry's murder? Mary Louise didn't get a confession, and despite all her work and scheming, Perry's murder is still considered an accident. Yet, with Bonnie and the ladies heading to the police station, we're left to wonder if they may come clean or not. Much less, considering their lies in the past, will there be serious consequences?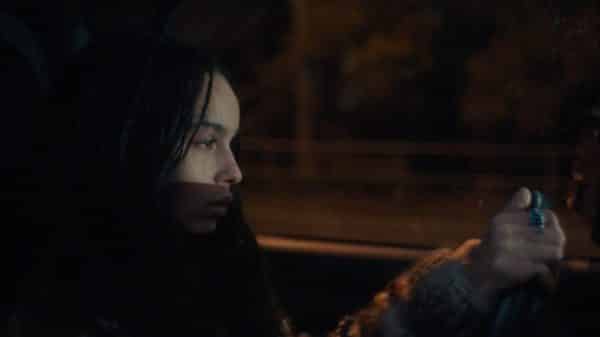 Review
Highlights
Mary Louise, Ultimately, Wasn't A Villain
I can't remember if I heard it in school or in an interview, but someone said the best villains not only don't see themselves as villains, but often times have an understandable reason for what they do. It's just their methods are disagreeable due to the violence of a physical or emotional nature. Mary Louise fits that bill. She is a woman of a certain age, estranged from her grandchildren, who wanted to become closer to them. And while, yes, she also wanted to find out the truth about Perry, I'd argue that was a secondary objective. The real goal was to have a piece of him that's alive, something to make her life fulfilling for, without that, what is she to do?
Take note, she isn't married, her other son died as a child, and we never heard her talk about friends. She is a lonely old woman, guilt-ridden, desperate to have a real connection. One that, with the way Celeste and her friends are, she can't rely on them. So she could only seek out her grandchildren.
And while one could say all she did was antagonize the adults, I'd submit she just doesn't know how to deal with those like Celeste, Renata, or Madeline. Mary Louise, to me, is the type who often held her tongue when bullied or looked down upon. Yet, with being older now, with no job to lose, she speaks her mind more. She is open about her thoughts, and that clashes with the Monterrey Five who are used to people being subtle if they don't like them. If not whispering. Direct confrontation is foreign, and between Madeline and Renata, they are used to people cowering, in some form, when someone dares to get face to face with them. So, of course, especially since they were trying to be manipulative, fake in the way many parents in the area were, Mary Louise wasn't much for it. I'd say she'd rather see them for who they truly were than, because of her age, be treated like she was simple.
But, getting back to the point, I think what Mary Louise did was remind us that we may like Renata, Madeline, and the rest, but they weren't necessarily good people. Yes, Perry was worse, but him being abusive and a rapist doesn't cancel out their sins. Never mind karma looming over them.
Bonnie Truly Reconciling With Her Mother
Bonnie has been struggling with her mother for her whole life. She would even made it appear many of her bad decisions were rooted in facing off with the demons Elizabeth created in her head. So for her to avoid killing her but truly, with Elizabeth forced to listen, just bonding, it's weird yet beautiful. Weird in the sense that, reconciliation is always a weird thing to watch. Particularly between a parent and child since it is a far more complicated relationship than one between friends or partners. Elizabeth had to face all she has done for a person's entire life, and Bonnie was forced to see Elizabeth as a whole and deal with her reaction to what Elizabeth did. That's a lot.
Making the fact Bonnie didn't try to smother her mom, but instead cuddled up to her and let fate do its thing a pleasant surprise.
Corey & Jane Get Together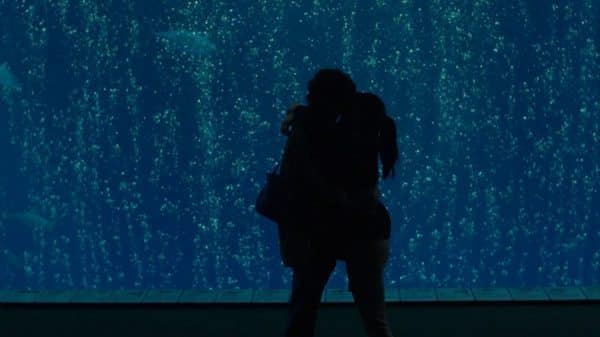 Romance isn't really a thing on Big Little Lies. No one has a healthy and loving marriage. Heck, considering how Ed talked about his, it seems he married for status and ego sometimes more than love. Just as much as Madeline married him for stability. Yet, with Corey and Jane, we see romance, patience, even love. So him persevering and working with Jane, it creates a beautiful story. One which makes you wish it got more time.
You Feel Bad For Nathan
Nathan has always been a bit of an ass. Yet, like Mary Louise, over the course of the season, especially in the finale, you're reminded he is still human. Take this thing with Bonnie, I think he knew the writing was on the wall this whole time and that's why he sought out Ed. He needed and wanted someone a bit more sensitive for the eventual downfall, and with each rejection, it flared up his emotions a bit. Making him seem like an ass when really he was lashing out because he knew he was about to lose his wife.
Low Point
They Couldn't Show Us The Confession?/ It Leaves The Door Open For A Season 3
Things end with Bonnie and the ladies walking into the police station – TRASH. Why leave us on an ellipsis? Are they leaving the door open for a season 3? Trying to set up a movie? Season 2 barely felt relevant so why push it?
On The Fence
Ed & Madeline Renew Their Vows
As noted with the Jane and Corey commentary, most relationships on this show seemed more about stability, money, and ego, than love. So while I get these two renewing their vows was supposed to be cute, considering all Ed has said and done, this shift seems to comes too soon.
Follow Wherever I Look on Twitter, Like us on Facebook and Subscribe to the YouTube Channel.
Season/ Episode
Synopsis
Episode Information
Topics & Focused Characters
Season 2, Episode 5 "Kill Me"
The pattern of Big Little Lies continues as Mary Louise taunts people, Bonnie's past is slowly revealed, Jane has intimacy issues, and Madeline struggles to recover her relationship.

Director(s)
Andrea Arnold
Writer(s)
David E. Kelley
Air Date
7/7/2019
Introduced This Episode
Martin
Martin Donovan

New Day, A Few Additional Details: Bonnie, Elizabeth, Martin, Madeline, Ed
For The Love Of The Children: Renata, Celeste, Mary Louise
Trusting Yourself, And Someone Else, Is A Long Process: Bonnie, Celeste, Jane, Corey, Mary Louise

Season 2, Episode 3 "The End Of The World"

Healing from the wounds of the past is the focus this episode but, as we see, not all wounds heal properly and allow a person to truly move on.

| | |
| --- | --- |
| Director(s) | Andrea Arnold |
| Writer(s) | David E. Kelley |
| Air Date | 6/23/2019 |

Mommie Dearest:

 

Bonnie, Elizabeth
Life Without Ed:

 

Madeline, Ed, Dr. Reisman, Celeste
Can't Move On When The Issue Is Staring At You In The Face:

 

Mary Louse, Celeste, Corey, Dr. Reisman, Jane, Amabella, Renata, Gordon

Season 2, Episode 4 "She Knows"

Mary Louise continues to be a big draw as the ladies of 

Big Little Lies

 watch their lives nearly all fall apart.

Director(s)
Andrea Arnold
Writer(s)
David E. Kelley
Air Date
6/30/2019
Introduced This Episode
John Davidson
John Marshall Jones

One Last Hoorah!:

 

Renata, Gordon, John
And They Dare Say The Truth Will Set You Free:

 

Madeline, Ed, Bonnie, Elizabeth
Drastic Measures For Immediate Problems:

 

Mary Louise, Jane, Celeste, Corey

Season 1/ Episode 1 "Somebody's Dead" [Series Premiere]

While each and every big name actor and actress in this film have had polarizing roles and performances in their filmography, for each and every one this show seems to be a quick reminder. A reminder to those who love their work why they are fans and for those who don't get it, don't understand all the hubbub about this actor or that actress, this will either be what turns you or what solidifies your opinion.

Jane (

Shailene Woodley

) | Celeste (

Nicole Kidman

) | Madeline (

Reese Witherspoon

) | Abigail (Kathryn Newton) | Renata (

Laura Dern

) | Ziggy (Iain Armitage) | Annabelle (Ivy George) | Perry (

Alexander Skarsgård

) | Nathan (James Tupper)

Season 1/ Episode 2 "Serious Mothering"
As we get to know the woman of Monterey, surprisingly Madeline almost seems like the normal one. Especially as the state of Celeste's relationship is revealed and Jane's vulnerability makes you question her mental state.

Topic 1: Battle Lines Drawn (Madeline & Renata)
Topic 2: The 2nd Choice (Ed, Madeline, Nathan and Bonnie)
Topic 3: An Elle Type Relationship (Celeste and Perry)

Season 1/ Episode 3 "Living The Dream"

Living the Dream

 is a strange episode title for it seems most of the characters are either living or remembering their most fearsome nightmares.

Perry's Fear of Losing Celeste (Perry & Celeste)

Madeline vs. The World: (Renata and Madeline)

Jane's Past Revealed: (Jane & Madeline)

Season 1/ Episode 4 "Push Comes to Shove"

Closure and being happy. One usually means having the other but there is usually some obstacle in the way. Of which, usually it is one conversation which could clear things up, allow you to get something off your chest, and give yourself the permission to move on. But getting to that point of having that conversation? Oh, there are few things harder.

Jane and Ziggy

Madeline

Celeste

Season 1/ Episode 5 "Once Bitten"

Everything is coming apart. The ideal relationship, the ideal family, the ideal mother and child relationship, it is all going to hell. Which, at one time, was something which could be endured, given a stiff upper lip, but that pose can't be held forever. After awhile, that lip trembles, tears fall, and your grip loosens and you have no choice but to admit you weren't keeping things together. You were just digging your names into your palms and focusing on that pain to avoid everything else.

Episode Focus: The Mental State of Jane Chapman (Jane and Madeline)
Subplot 1: Should I Stay or Should I Go? (Celeste)
Subplot 2: Car Crash (Madeline)

Season 1/ Episode 6 "Burning Love"
Maintaining a healthy and happy relationship with your spouse and children is hard. Just like marriage, raising a child depends on compromise, defying expectation and sometimes what you thought was normal, and constant adaptation. For love is precious yet can be fleeting. Especially when abuse, miscommunication, or irreconcilable beliefs are put into the equation.

With all that said, let's talking about "Burning Love."


The Essence of a Happy Marriage Is The Ability To Pretend (Ed, Nathan, Celeste, Madeline, Perry, and Bonnie)
Burying The Hatchet (Renata, Jane, and Madeline)
Will The Kids Be Alright? (Chloe and Ziggy)

Season 1/ Episode 7 "You Get What You Need" [Season Finale]
Big Little Lies

, honestly, ends in an anti-climatic way. If only because the whole "Who killed who" reveal isn't impactful nor the reveal of who has been bullying Amabella.

Episode Focus: The Death of a Tyrant (Perry, Madeline, Bonnie, Jane, and Celeste)
Subplot 1: Who is Bullying Amabella? (Jane, Celeste, and Renata)

Season 2, Episode 1 "What Have They Done" [Season Premiere]

While there was a need to question why a second season, Meryl Streep pretty much is the sole answer you'll need.

Director(s)
Andrea Arnold
Writer(s)
David E. Kelley
Air Date
6/9/2019
Introduced This Episode
Mary Louise
Meryl Streep

A Broken Bonnie:

 

Bonnie, Nathan, Ed, Madeline
Pretending Things Are Normal:

 

Madeline, Abigail, Renata
The Heavy Weight Of A Secret:

 

Celeste, Mary Louise, Jane, Madeline, Perry

Season 2, Episode 2 "Tell-Tale Hearts"
Big Little Lies

 continues to drum up more drama, to justify its second season, by involving the kids more, an additional parent, and chaos between all 4 families.

Director(s)
Andrea Arnold
Writer(s)
David E. Kelley
Air Date
6/16/2019
Introduced This Episode
Elizabeth
Crystal Fox
Corey
Douglas Smith

You Lost All Of Mine (Our) Money?!:

 

Renata, Gordon
You Lie A Lot, Don't You?:

 

Ed, Madeline, Chloe, Abigail, Celeste, Mary Louise, Skye, Bonnie, Elizabeth, Nathan
Reconciling The Truth You Know With What Your Child Is Ready To Hear:

 

Ziggy, Celeste, Jane, Mary Louise, Josh, Max
Ed & Madeline Renew Their Vows - 75%
They Couldn't Show Us The Confession?/ It Leaves The Door Open For A Season 3 - 60%
You Feel Bad For Nathan - 80%
Corey & Jane Get Together - 85%
Bonnie Truly Reconciling With Her Mother - 86%
Mary Louise, Ultimately, Wasn't A Villain - 90%