While there was a need to question why a second season, Meryl Streep pretty much is the sole answer you'll need.
---
Network
HBO
Director(s)
Andrea Arnold
Writer(s)
David E. Kelley
Air Date
6/9/2019
Introduced This Episode
Mary Louise
Meryl Streep
Images and text in this post may contain affiliate links which, if a purchase is made, we'll earn money or products from the company. Affiliate links and external links have an upward facing, superscript, arrow.
A Broken Bonnie: Bonnie, Nathan, Ed, Madeline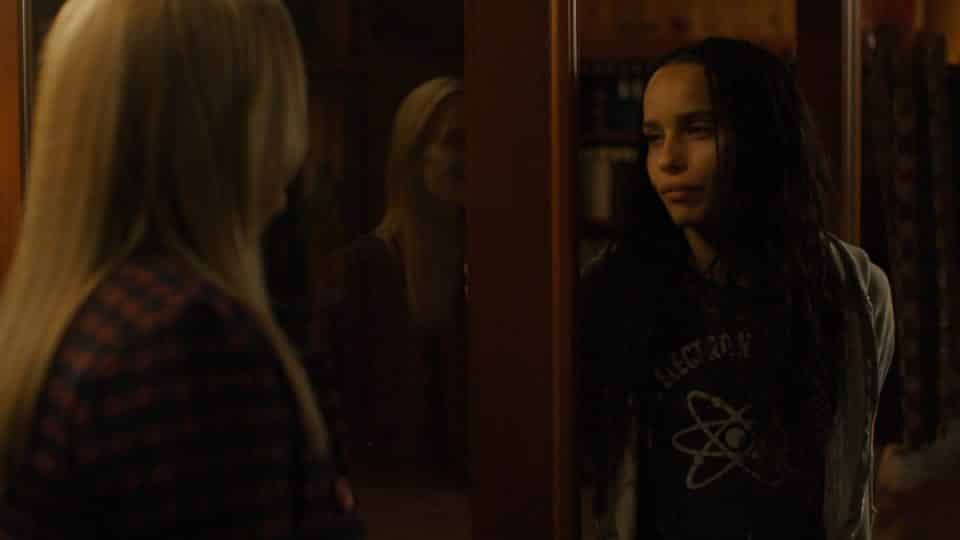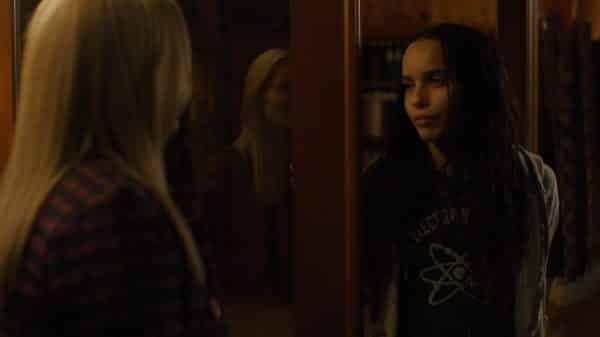 Despite a summer in Tahoe, a digital cleanse, Bonnie is still struggling with Perry, and it has caused her to be distant. How distant? Well, let's just say Nathan is desperate enough to not only ask Ed to help but compliment him. At least until Ed, as I'm sure you would, questioned why should he get involved in someone else's marriage? Which leads to Nathan blowing up.
However, he isn't alone in raising an eyebrow to Bonnie. Madeline is as well, and she questions Bonnie who pretty much says she wanted to turn herself in. But now with everyone lying for her, she feels forced to keep down what she did. Likely because, now if she confesses, it voids everyone else's testimony and brings them down with her.
Pretending Things Are Normal: Madeline, Abigail, Renata
While Renata continues to be that working mom who tests Otter Bay's staff with high expectations, Madeline continues to question Abigail's decisions. This time by trying to figure out why she refuses to go to college and, of course, she is ready to blame anyone but herself. Though, with plans on joining a startup which helps the homeless get off the streets, Abigail seemingly does have a plan. One which won't require years of schooling for things she doesn't care about and considering how well Madeline is doing without a degree, by working in real estate, it makes Abigail find it hard to see her mother's point.
The Heavy Weight Of A Secret: Celeste, Mary Louise, Jane, Madeline, Perry
As was made clear numerous times throughout season 1, Celeste loved Perry. If she had the choice, Perry would be alive and still be her husband. All things considered, he was a good father, provider, and generally a good husband. His sole problem was the abuse. That's it. If he wasn't an abusive piece of s*** she would have been as happy as they appeared to others.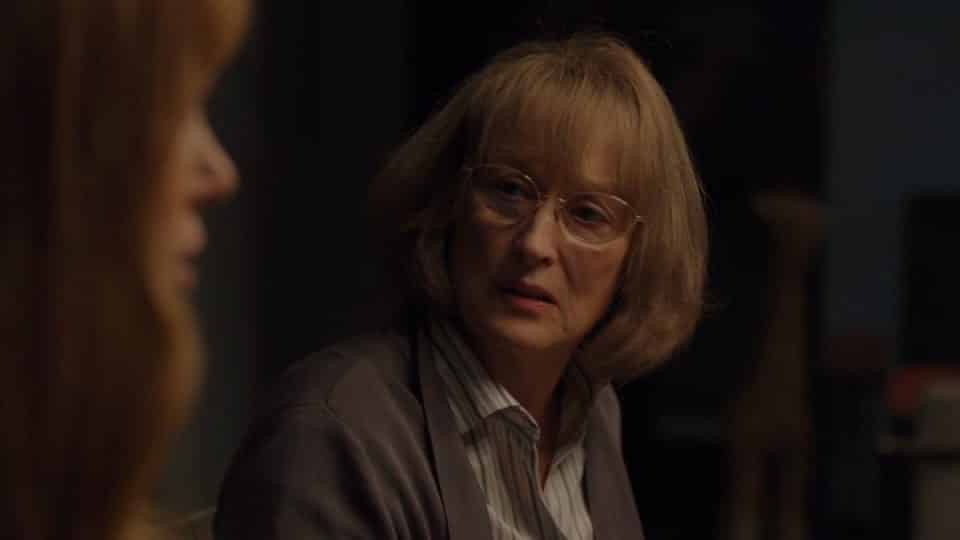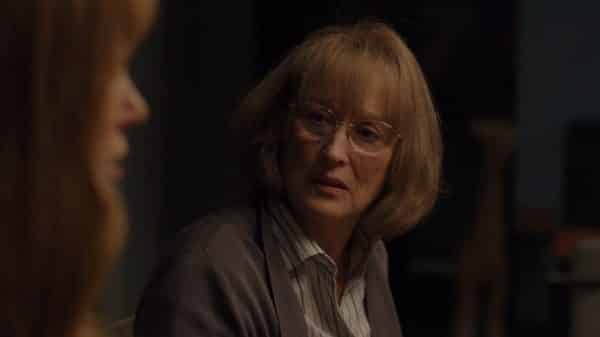 Which is why she is troubled by his death since it isn't what she wanted. Add on Jane revealing Perry was the one who raped her and fathered Ziggy, that creates a further burden. One which gives her nightmares that lead to her violently waking up, even talking in her sleep. All of which her mother in law, Mary Louise sees and hears.
And, when it comes to Celeste, maybe that could be a good thing. After all, Mary Louise is grieving and wants answers. The kind she knows she won't get from anyone so with Celeste suppressing her feelings but screaming during the night, maybe she'll believe Celeste just doesn't want to talk about what happened and is grieving in an unhealthy way.
However, when it comes to others of the now infamous moniker "Monterey 5," Mary Louise is a bit more cautious of letting them go. Madeline in particular who she verbally spars with a few times. Mostly in the form of throwing shade. You know, little things in terms of Madeline's height and the idea short people can't be trusted. Also in terms of calling Madeline a wanter, not necessarily in a positive way, and just getting under Madeline's skin.
Leading to, surprisingly, Madeline calling her out, but it seems Mary Louise can't help but take digs at Madeline so she realizes it would be best to leave that woman alone.
Highlights
Mary Louise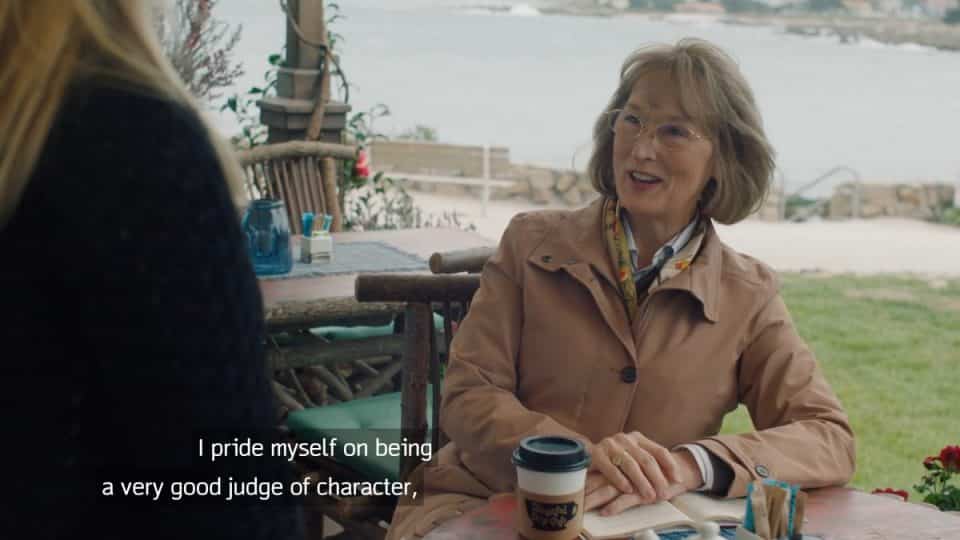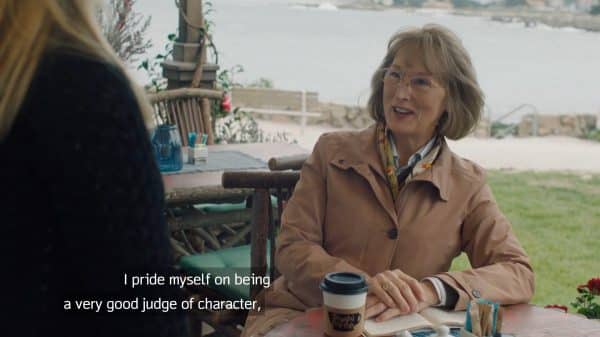 With this being a limited series which expanded to a second season, there naturally is a need to answer why? As many have said, the first season pretty much covered what happened in the book and now we're in relatively new territory. Which, for many shows, usually means the decline beginning. Yet, it seems there is still some gas left in the tank.
But when it comes to Meryl Streep, she isn't that quarter of tank of gas left but nitrous. Seriously, her back and forth with Madeline is one of the best reasons to watch. In fact, I hope it happens nearly every episode, if not have it where Mary Louise picks at all of the Monterey 5.
Though, even setting aside the slight comedy Streep brings, there is also the fact Mary Louise is a very odd woman. Granted, grief plays a role, but you do have to wonder what a woman who could raise a man like Perry would be like? Also, taking note the dad is nowhere in sight, how much of a role did she play? For with how she handles the twins, clearly, she is a formidable woman. Yet, is she all bark, a bit of sass, and no bite?
Honestly, that might be the main thing to stick around for to see.
Follow Wherever I Look on Twitter, Like us on Facebook and Subscribe to the YouTube Channel.
Check Out The TV Master List Page